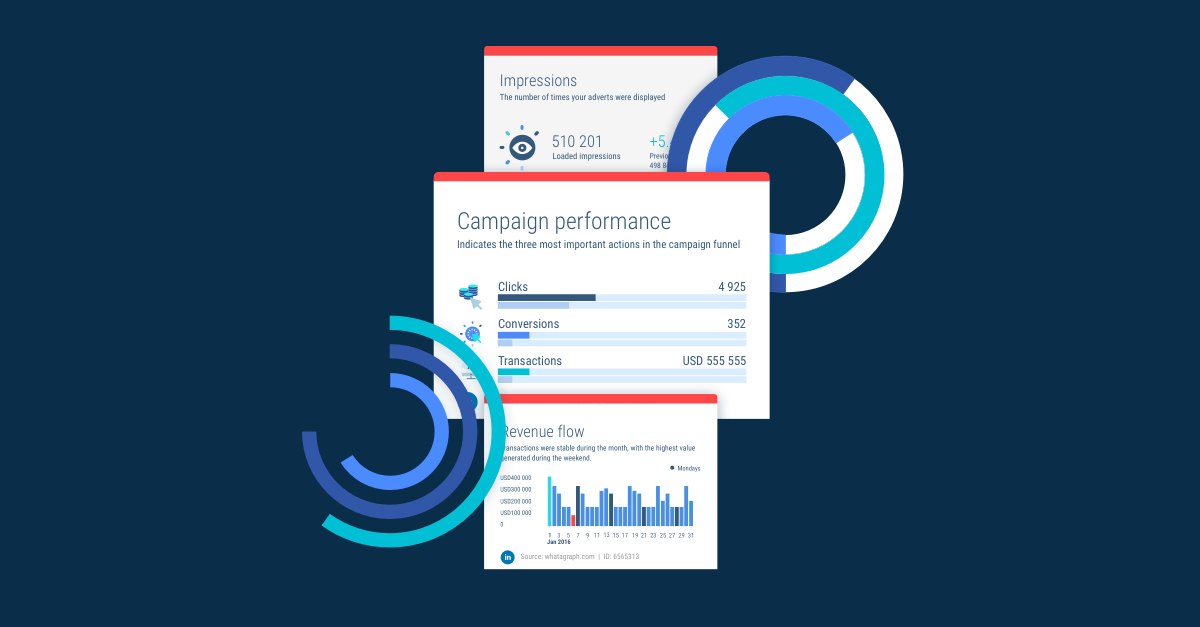 10 of the Best Infographic Designs That Will Make Your Work Easy and Attractive
These crucial infographic designs will inspire you to give information in the most dazzling way.
Would you be able to finish this post until the very end? The key word is to 'finish reading', and not just scan it.
Would you concur with me that it is more intriguing to peruse a blog that incorporates visual substance alongside a content?
Today, numerous physiologists and sociologists are progressively discussing the condition of 'clip-thinking' which refers to the difficulty of thinking and analyzing a certain situation, in light of the fact that any data does not remain in a person's psyche for quite a while and can be immediately supplanted by another one.
The best solution to better understand the world around us would be through short bright images, pictures, messages from TV news and video clips. Thus, infographics became 'attention catcher' phenomenon of humanity.
Before we jump into newest infographics trends, let's first understand the terminology of 'infographics' in simple words.
An Infographic is a kind of picture that consolidates information with outwardly rich design, that assistance companies/people to develop an effective communication with an audience.
It is an intense method to display any data, for example, calculations, measurable information, guidelines or steps, and even simple but necessary facts. If I had to describe 'infographics' with one sentence, it would be 'one picture worth ten-thousand words'.
I would like to introduce you to 10 of the best infographic designs that will make your complex date or statistics understandable, shareable and interesting.
1. Interactive infographic
An intuitive infographic is a portrayal of visual exchanges that teach, educate, and engage your audience. This type of infographic allows users to analyze a data set on their own.
Generally, infographics are one of the strongest marketing tools to catch the audience's attention, but when information moves in front of your eyes that contribute to the process of 'information transition', its power becomes even stronger.
These are some advantages of using Interactive infographics:
Contributes to active communication/engagement
Interactive data
An effective way to drive traffic to a website.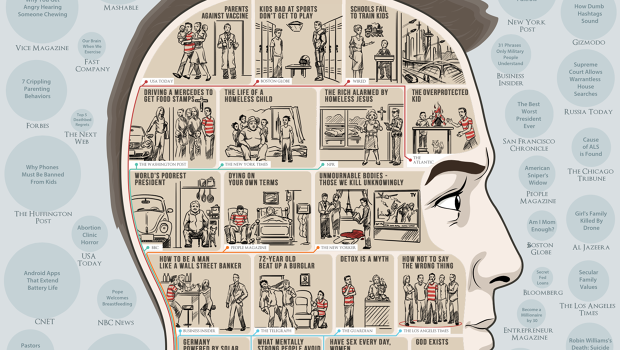 Source: Medium
2. 3D Infographics
An excellent 3D illustration is a notable design technique that is making a loud come back in 2018.
This sort of infographic is winding up more modernized and its unique features are expanding alongside the advance of innovation and complex illustrations programs.
The greatest advantage of using 3D Infographics is that it gives a brand-new feeling of depth analysis. Any information can be presented to the audience in a comprehensive manner.
Advantages:
Flexible

CAD-Data

Modular

Animation

Comprehensive
Source: Ian Gallagher | Behance
3. Photo Infographics
Photo Infographics feature the significance of photos to present the content or to tell the story.
Many use this type of infographic to communicate via pictures instead of words. Photo Infographics are very colorful, easy to understand and offer a unique analysis of a dataset that can help visually explain any reports.
Advantages:
Powerful visualization

Pictures used to describe and explain

Eye-Catching design

Easy to share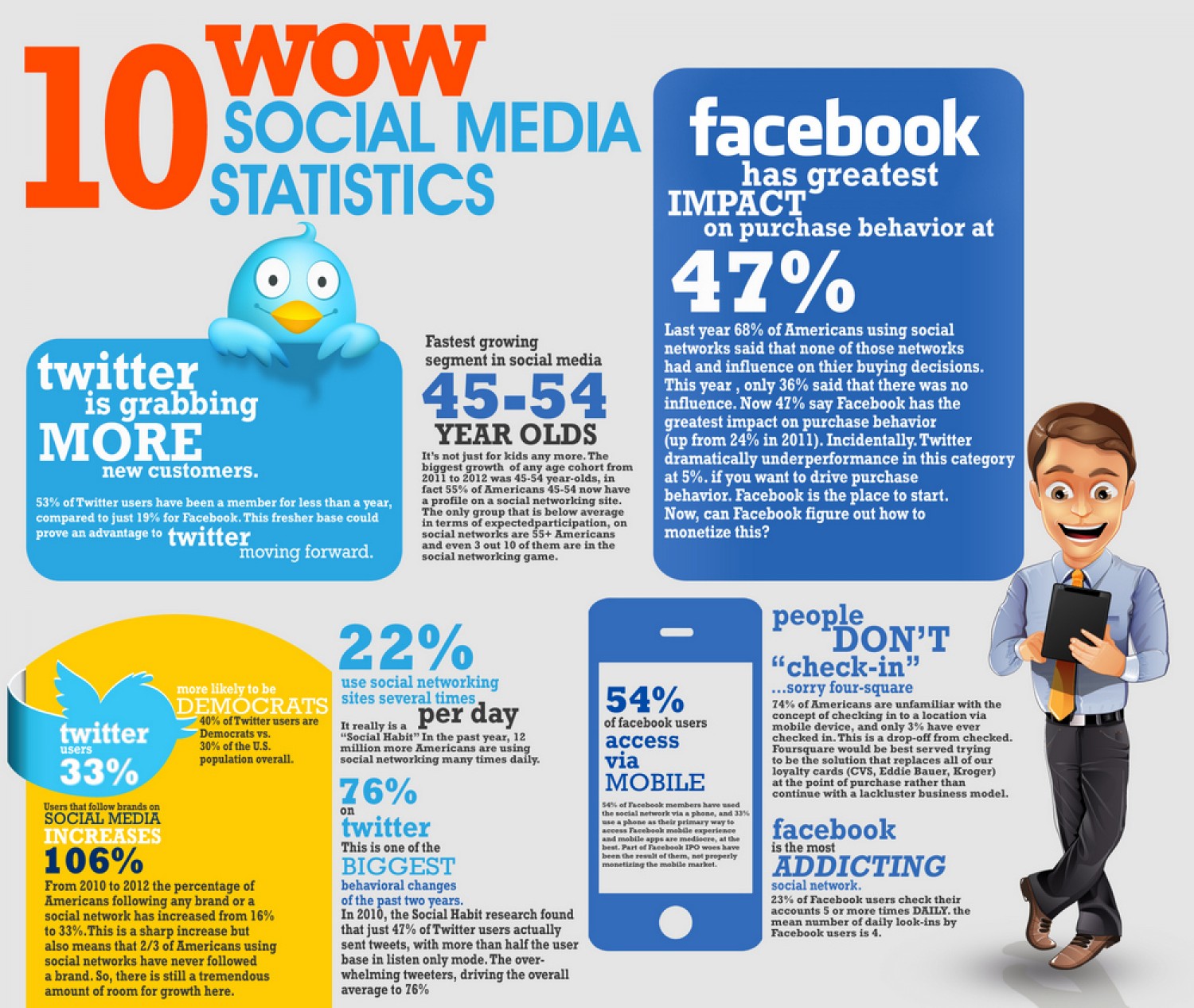 Source: Visual
4. Negative space
Have you ever heard the term negative space while looking for ways to integrate a boring data collection into engaging infographic reports?
If you have not, you must be wondering what negative space is in terms of graphic elements.
Negative space is among most up to date infographics trends for 2018. Well known for its blank space surrounded by a text or an image that signifies the main body or context of the subject.
Advantages:
Provides an eye-catchy design

Negative space is known to increase logo recognition

Highlights the body of text or object
5. Typographic infographic
No mystery that the innovative typography has made an immense progress for several years, and it will without a doubt keep on being one of the main infographics designs in 2018.
What can be better than a strong combination of fascinating typographical symbols, signs, and letters?
Typography in infographic design is a powerful tool to visualize your thoughts, ideas or statements
With typography, you can express yourself and play with your creativity, however; keep in mind it that should be readable.
Typography gives a great chance to convey your awesome thoughts into cool looking typography designs.
Advantages:
Rich visuals

Strong emphasis on signs, symbols, and letters

Helps to cover the most important content or information

Simplifies complex ideas and concepts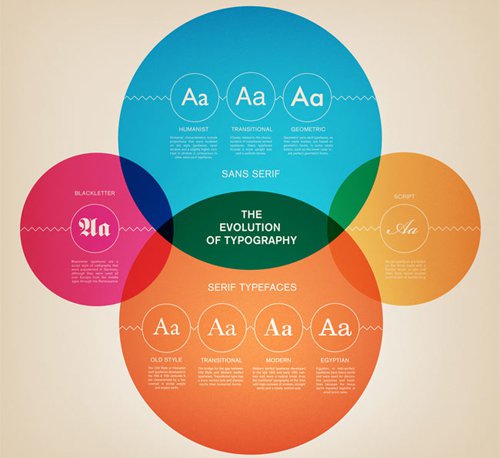 Source: Inspiredm
6. Flat Design
Most likely, one of the acclaimed and wanted infographics styles. Its ideal simplicity makes the communication so comfortable, thus your clients will easily understand complex data and statistics.
Infographics on Flat design are easy to look at and understand because they present clean and modern appearance.
Advantages:
Improves readers or customers satisfaction

Simple

Colorful

Modern

Source: Pinterest
7. Statistical Infographic
If you want to put a major focus on your data, a statistical infographic design fits the best.
This sort of infographic enables you to communicate by utilizing the numbers and date.
A story that you need to convey to your audience ought to incorporate illustrations, numbers, graphs, and charts with proper pictures that will bolster your story.
Advantages:
Statistic based communication

Useful data

A compelling story with numbers, charts or illustrations

Engage readers with complex data
8. Process Infographic
Process Infographic makes any perplexing procedures easy to follow.
This kind of infographic utilized by numerous organizations and people with the reason to demonstrate and to instruct certain troublesome procedures.
The fundamental favorable position of using the process infographic is to separate complex procedures into a few easy steps with brief clarifications and splendid pictures.
Advantages:
Converts complex process into easy

Clear structure to follow

Satisfied audience
9. Information Infographic
The primary objective of the Information Infographic is to inform. This sort of infographic, for the most part, executes the text-based information.
Rather than managing complex information or measurements, you can break it into vital visual cues to illuminate the principle message.
Advantages:
Text-based information

Easy to understand

Liven boring/complex statistics up by implementing them into visual content
10. Comparison Infographic
A comparison infographic never gets old. It simply delineates contrasts and similarities between at least two items. Many companies use the comparison infographic to demonstrate their improvements, or achievements to their customers.
Advantages:
Summary of similarities or differences

Helps you in educating your customers

States main points

Cool-looking design
There are 10 of the best infographic designs that you should know about, however; it is worth mentioning that there are far more useful infographic designs besides 10 mentioned above.
One may say: Infographics are awesome, but why use them?
In today's competitive business environment, you should have the capacity to accurately give data about an organization or an item in a most captivating manner. The ideal path for this would be - Infographics!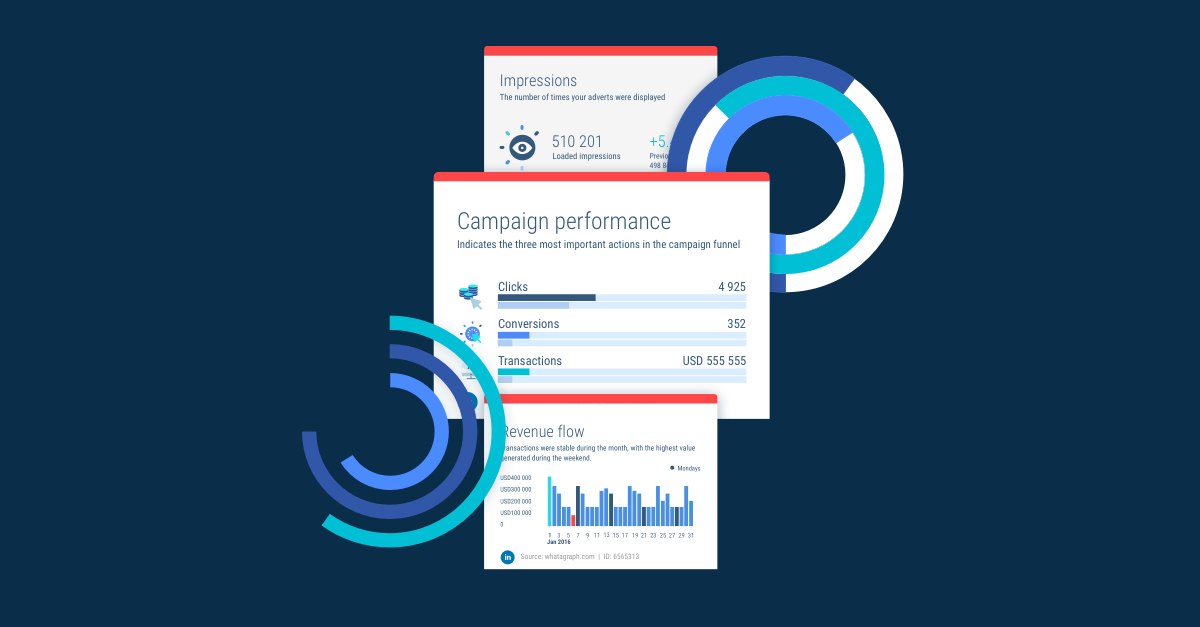 These crucial infographic designs will inspire you to give information in the most dazzling way.
Read more...