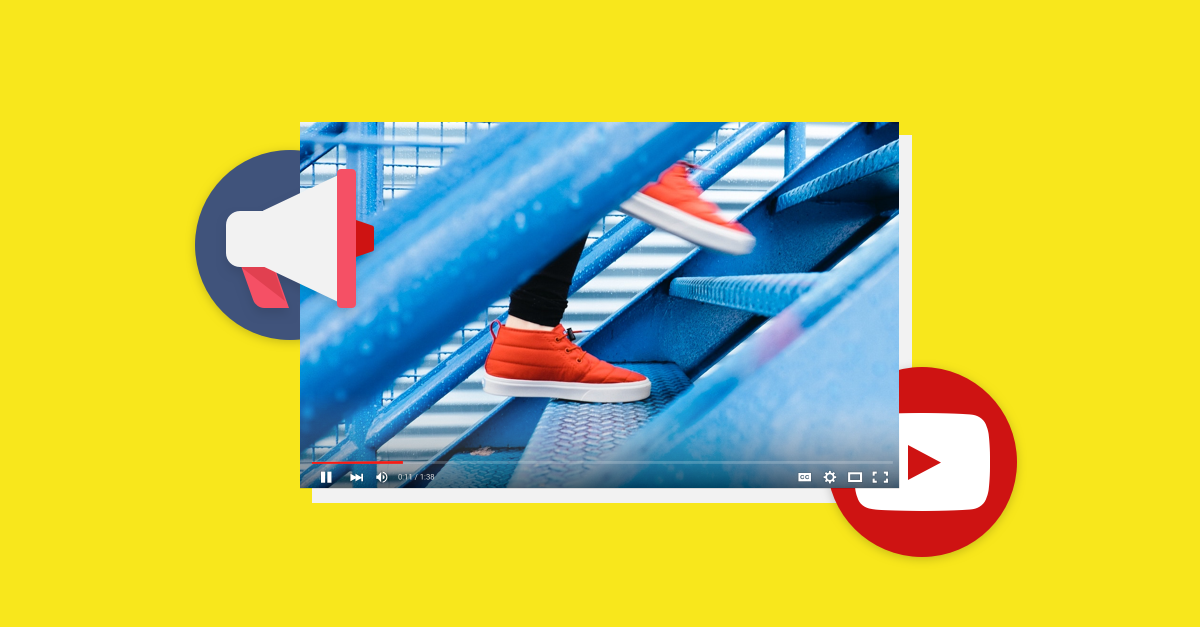 10 YouTube Marketing Hacks You Need to Steal Immediately
Nov 21, 2018 ● 8 min read
We've collected some of the easiest and most effective YouTube marketing hacks. Take a quick look and see what you could be doing better.
Everybody knows Facebook is a marketing behemoth. But YouTube ain't no slouch.
It's among the top three most-visited sites in the world: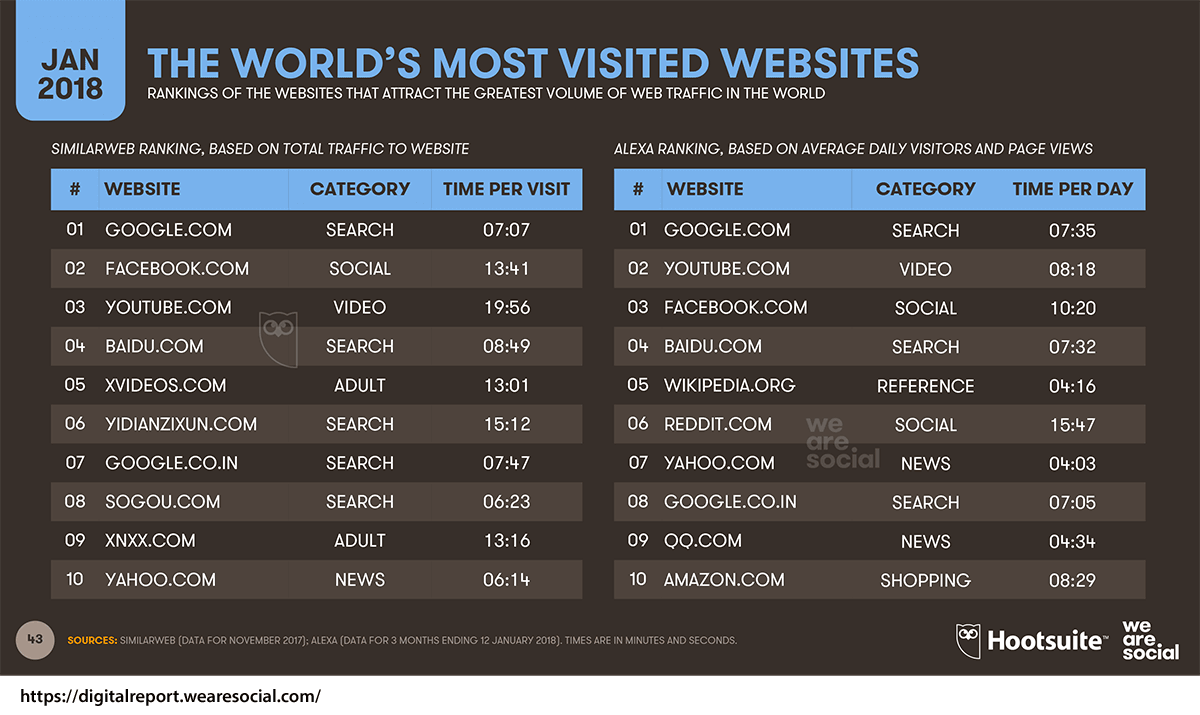 And has the second-largest group of active monthly users.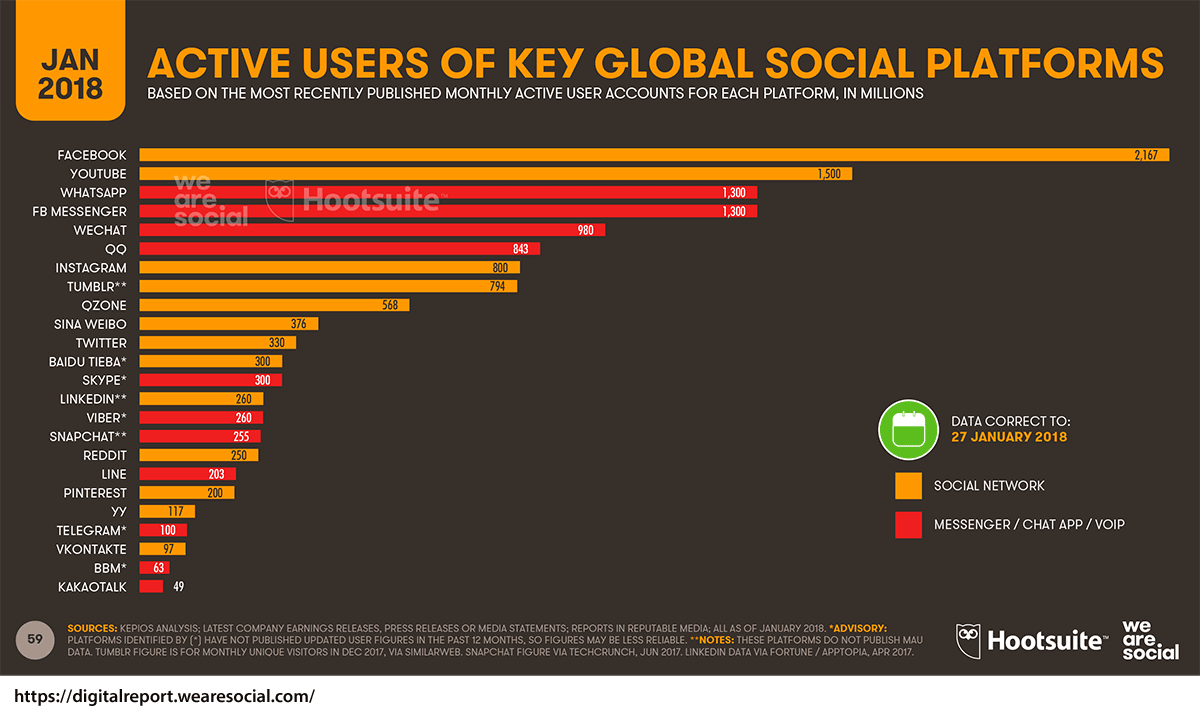 Funny thing, though: In a 2018 survey, YouTube came in fifth in terms of how many marketers are using it.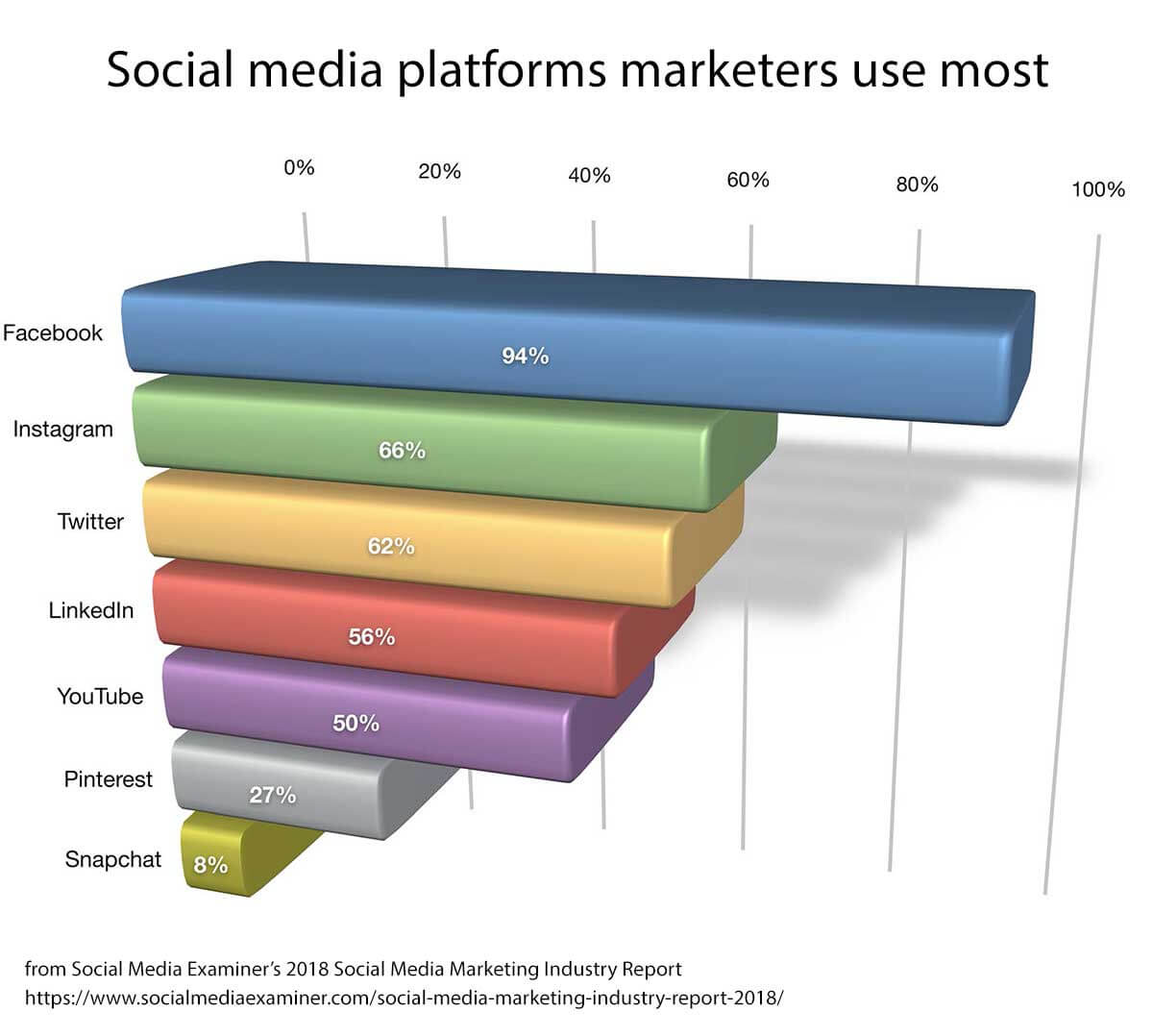 We'd call that a missed opportunity. With all those active users, but half the marketing competition of Facebook, YouTube is a great opportunity.

So how can you get in on this action and improve your YouTube marketing? Start by reading through these ten super-easy hacks. If you apply even one a week, your video marketing should start getting better results.
1. Obsess over the first fifteen seconds of your videos.

Have you ever heard the David Ogilvy quote, "five times as many people read the headline as read the body copy"?
That same principle is why the first 15 seconds of your videos are so critical. If you don't nail the opening of your video, many people will just stop watching. Botch it, and people will bail.
So all those long trailers at the beginning of videos? Cut them. Make them no more than three seconds, and preferably two seconds.
And those long, rambling explanations of what the video is about? Cut those, too. Aim for something like this:
2 seconds: Animated intro.
5-7 seconds: Introduce yourself, your channel, and what the video topic is.
3-5 seconds: Explain what people will get out of the video – basically, why it's worth their time.
Bonus: 2-3 seconds: Tease a special gift (like a free report download) or a special tip if they watch through to the end.
That all comes in at 12 to 17 seconds. You decide where you want to allocate those precious first seconds, but please: Make them count.
2. Split-test your YouTube videos elements on Facebook.
You put a lot of work into your videos. So why not maximize their performance?
Split-testing can help you with that. If you take the time to just split-test your videos' thumbnail images, descriptions and titles, you could potentially double the amount of exposure each video gets – and for not all that much work.
The issue is how to do this. You've got four options:
There's a paid tool called TubeBuddy

that will let you split-test thumbnails, titles, descriptions, and tags.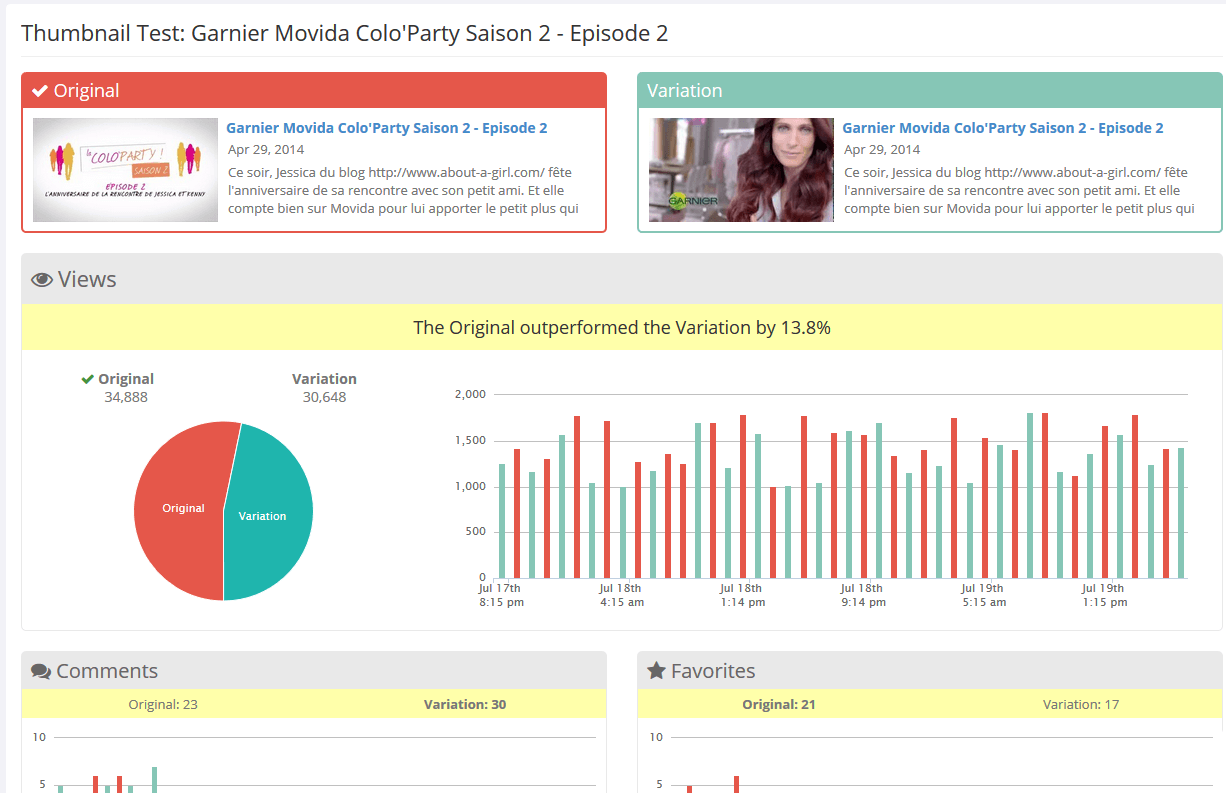 You can use Facebook ads to split-test video elements. You'll be testing with a slightly different audience obviously, but Facebook ads

are very familiar to most marketers, so the barrier to entry is low.

YouTube offers ads, but they don't currently offer a/b split-tests. You might still be able to set up dual campaigns and see if you could mimic a split test.

You could use your email newsletter to split-test video elements. Just send an email message to half of your list with thumbnail A, and to the other half of your list with thumbnail B. It's not as sophisticated as other options, but it is free.

3. Add a poll to your YouTube videos.
This is a really easy way to try out YouTube "cards", which are cool enough to warrant their own blog post, but we'll stick to this one tip for today.
To create a poll:
Go into YouTube Creator Studio Classic and find the video you want to add a poll to.

Select "Cards" from the Edit pull-down menu.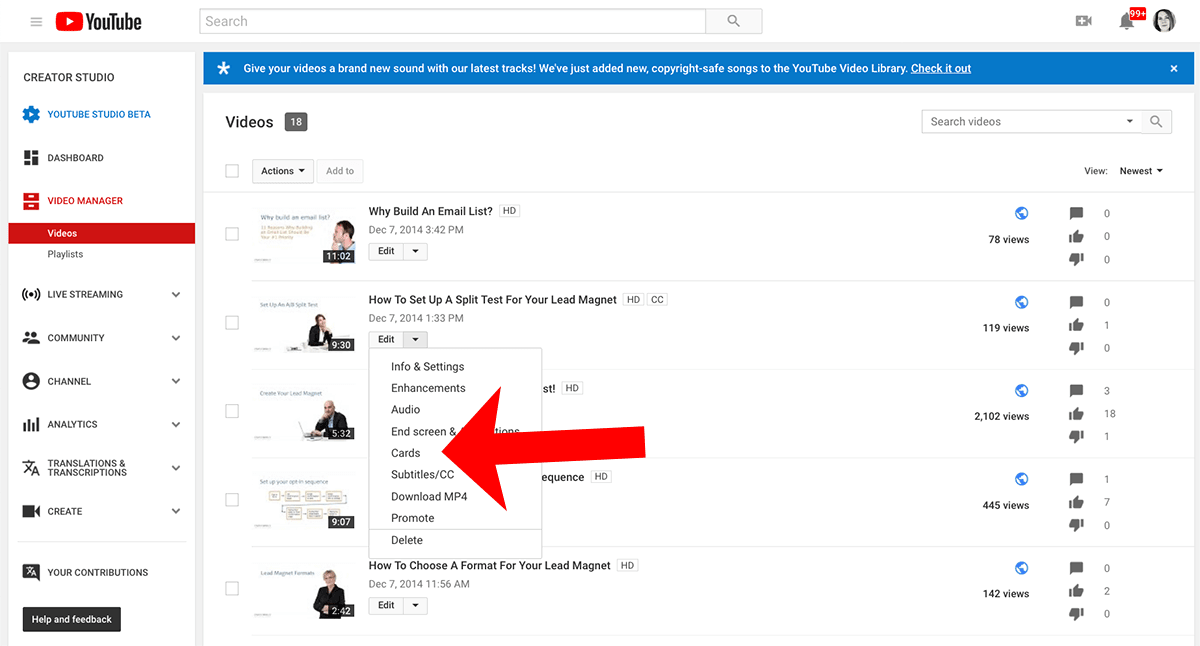 Choose what time during the video that you want the poll to appear. I'm adding the poll to this video right near the end.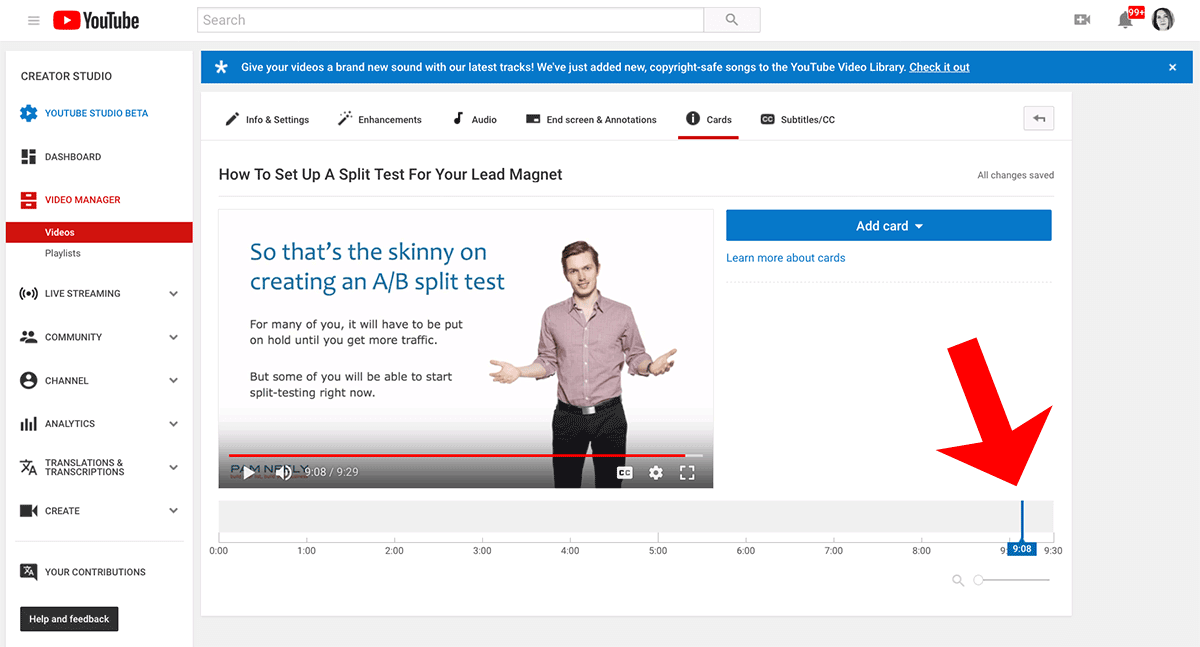 Then click the blue "Add card" button and choose … "Poll".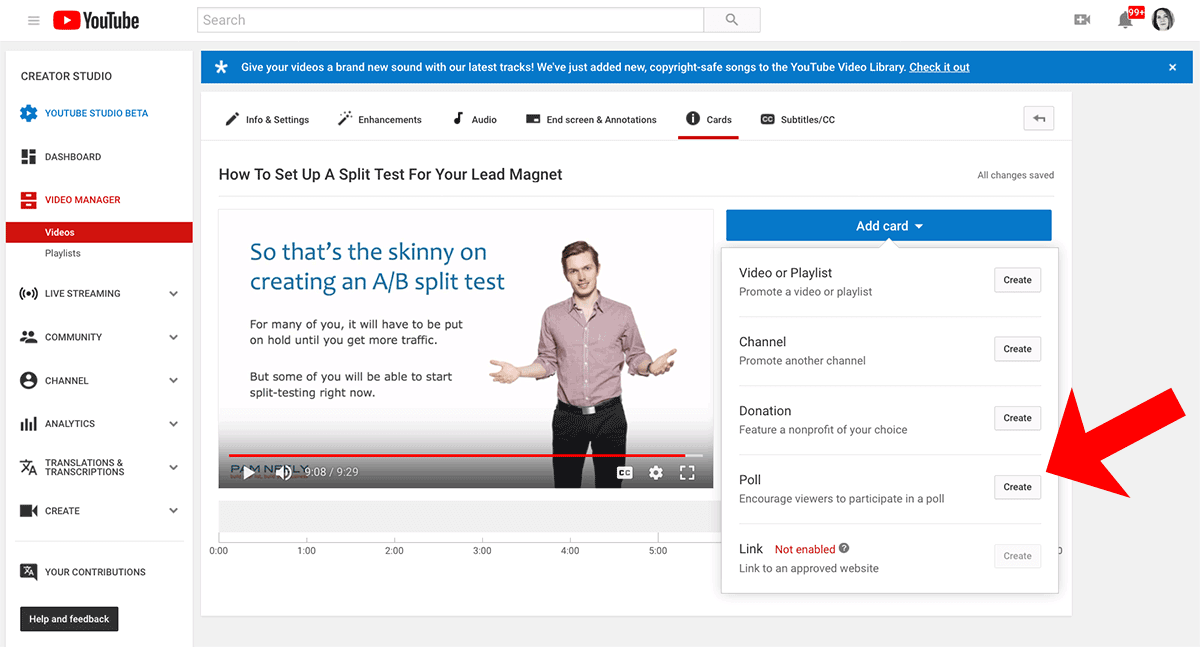 Add the poll questions and answers.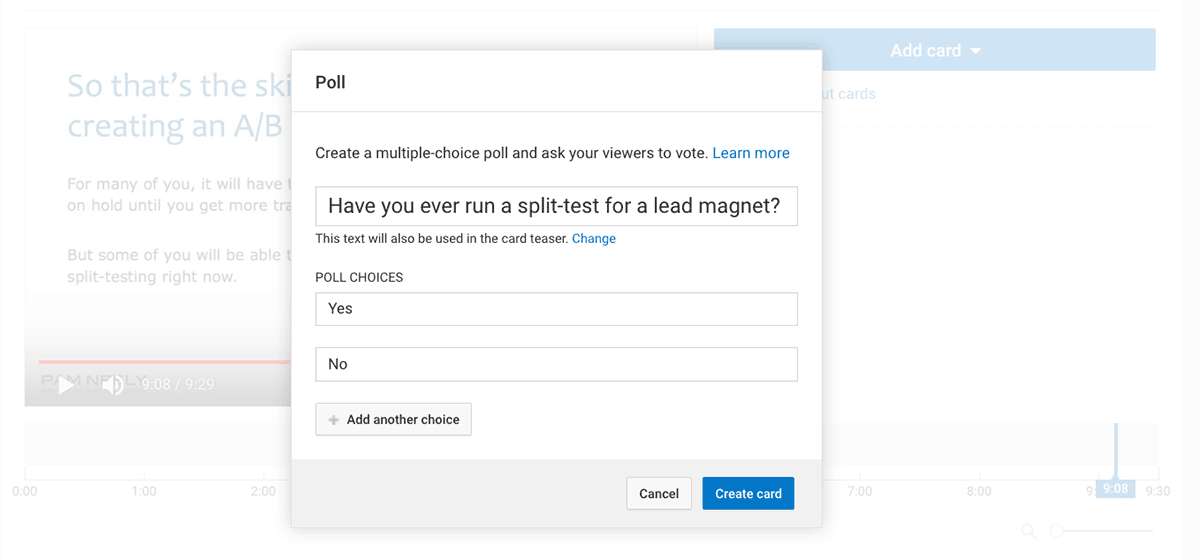 The poll question will appear right when you set it to appear. The question will be visible for about six seconds.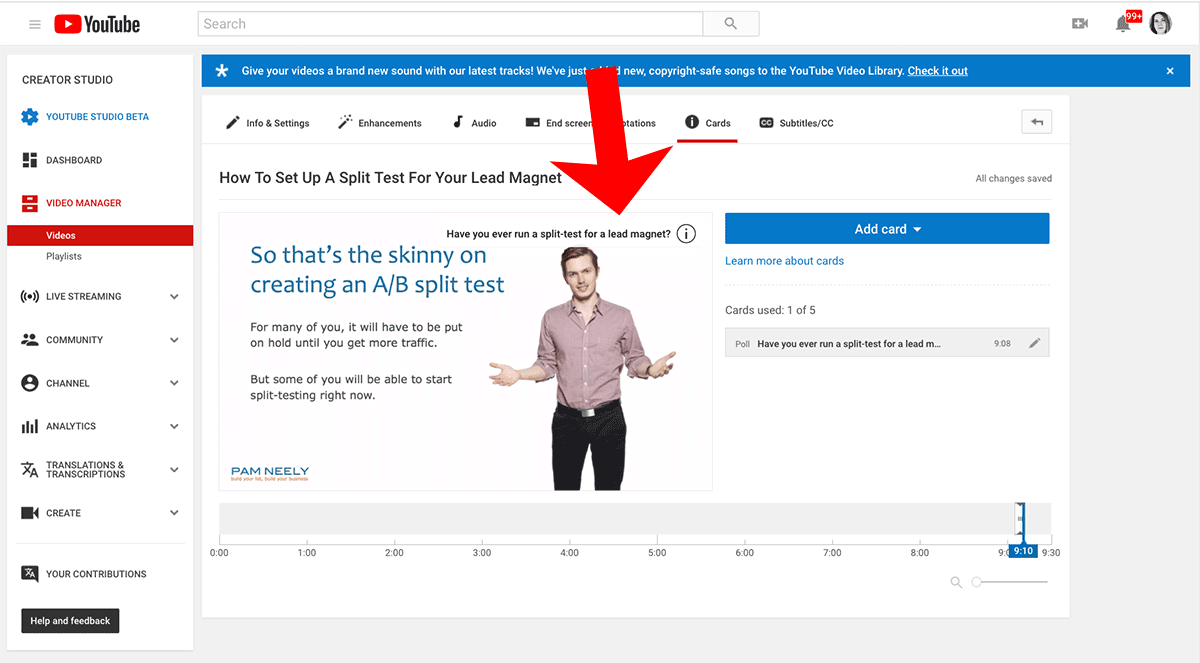 After people fill out the poll, they'll be able to see how other people have voted.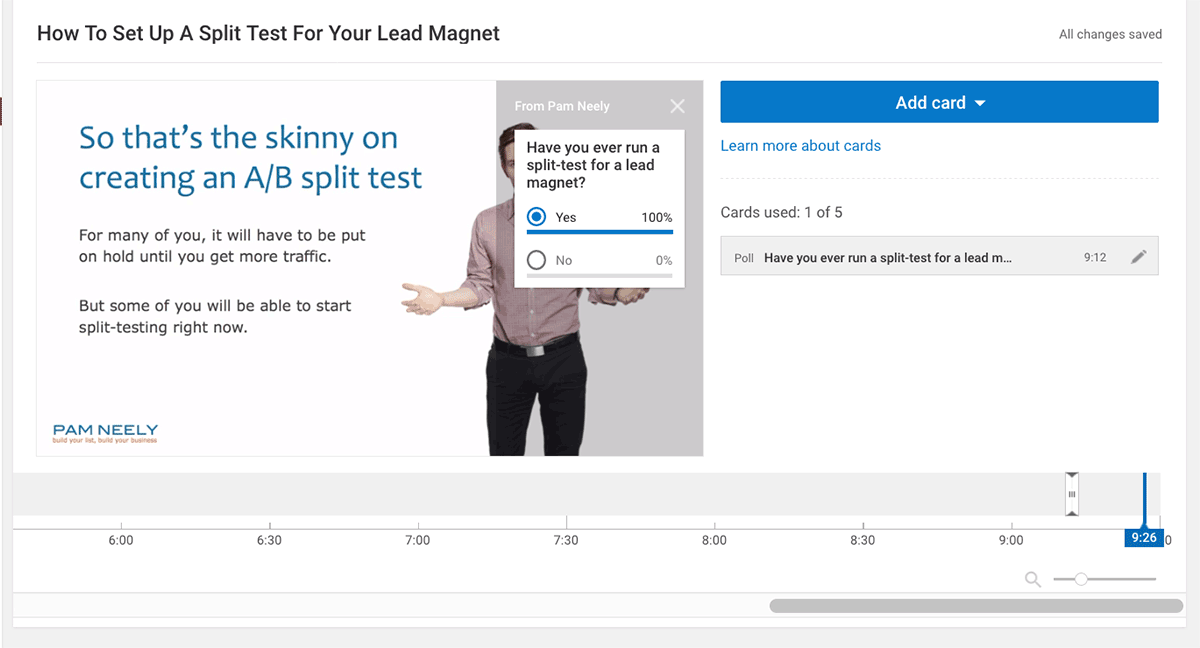 4. Hook up your YouTube analytics with Whatagraph.
If you want to grow your YouTube following as fast as possible, it's important to check your analytics reports regularly. Whatagraph makes this easy, and once it's set up, you can automate your reports.

To set up YouTube reports in Whatagraph, first you'll have to add your YouTube account as a source. Here's how to do that:
Log into your Whatagraph account and click the "Add source" button.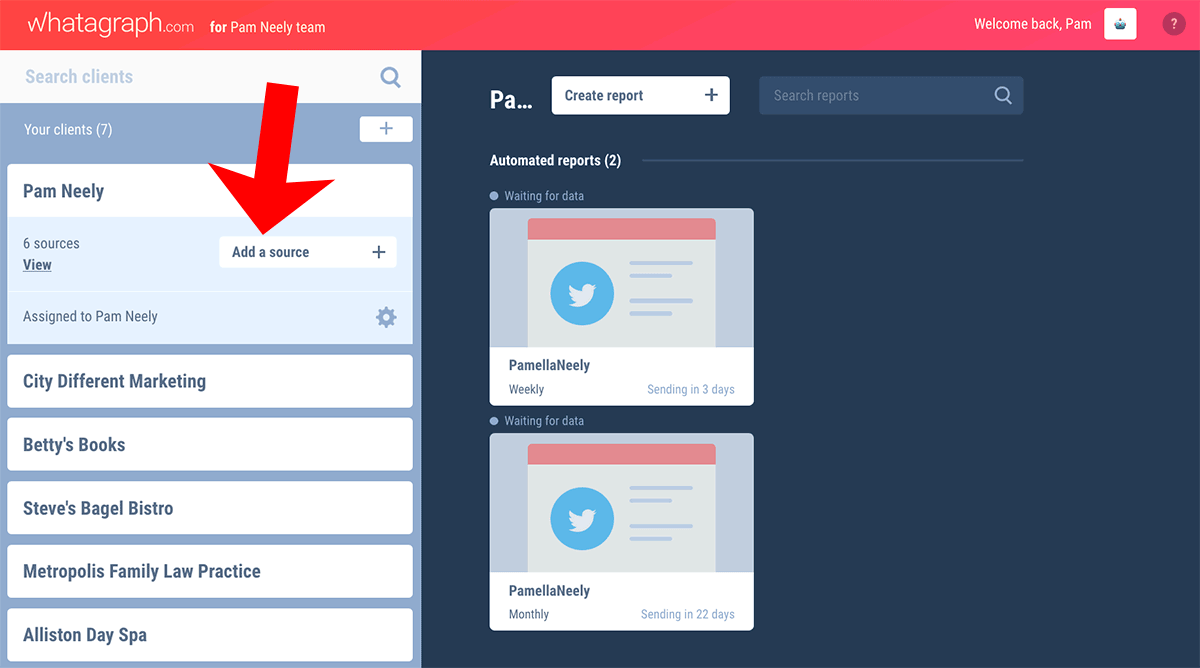 Choose the YouTube Integration: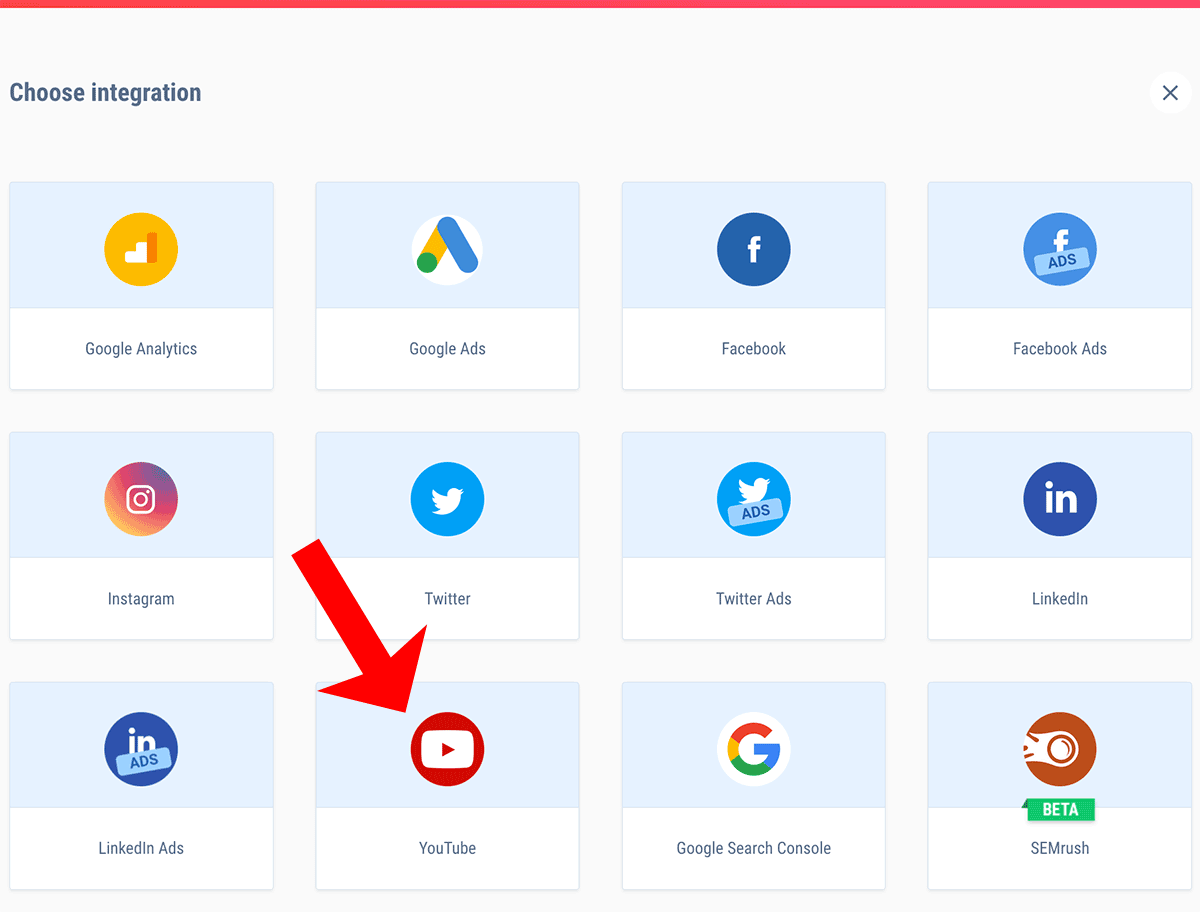 Next you'll see two Google pages. The first will ask you to first choose which YouTube account to connect. The second will ask you to confirm that connection.

Click yes on both pages, and you'll be brought back to Whatagraph, where you'll do the last confirmation to link your accounts.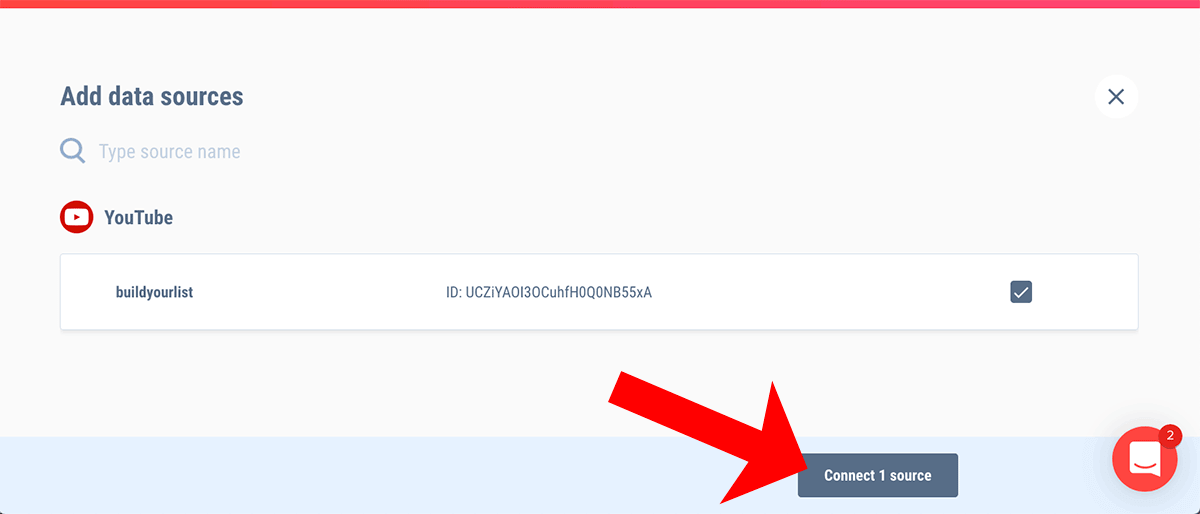 Once you click the "Connect 1 source" button, the accounts are linked. You've added a new source to your Whatagraph account.
Setting up the report is next. It's pretty easy, as there's a default YouTube report template. The information will begin populating after you've set up the integration (i.e., you won't be able to pull in historical data).
Here's how to create the report:
From the main dashboard of your Whatagraph account, click "create report".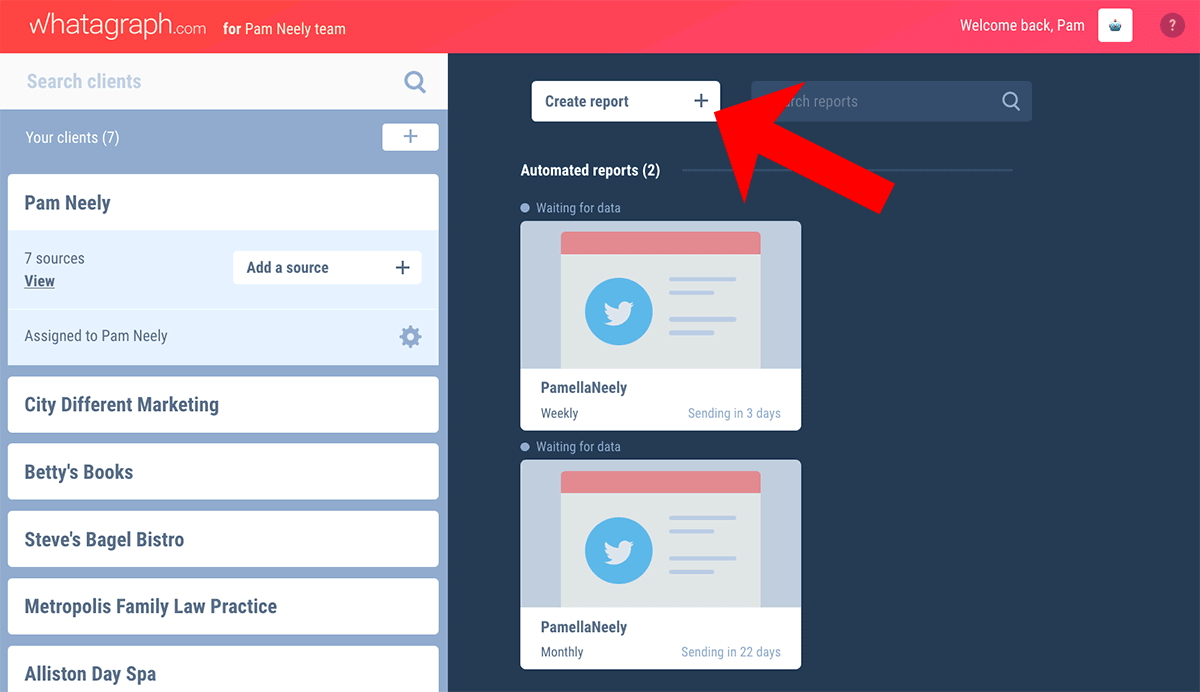 Find the YouTube integration on the next page and click it: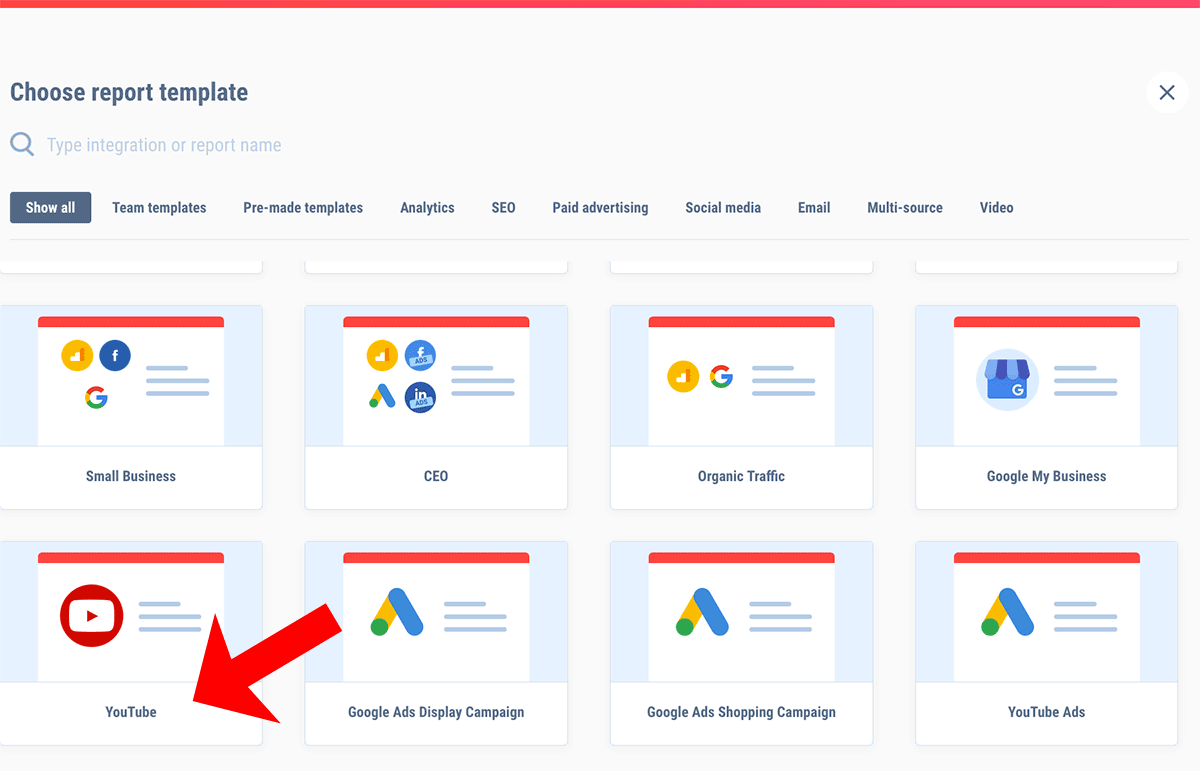 Then adjust the default template however you want: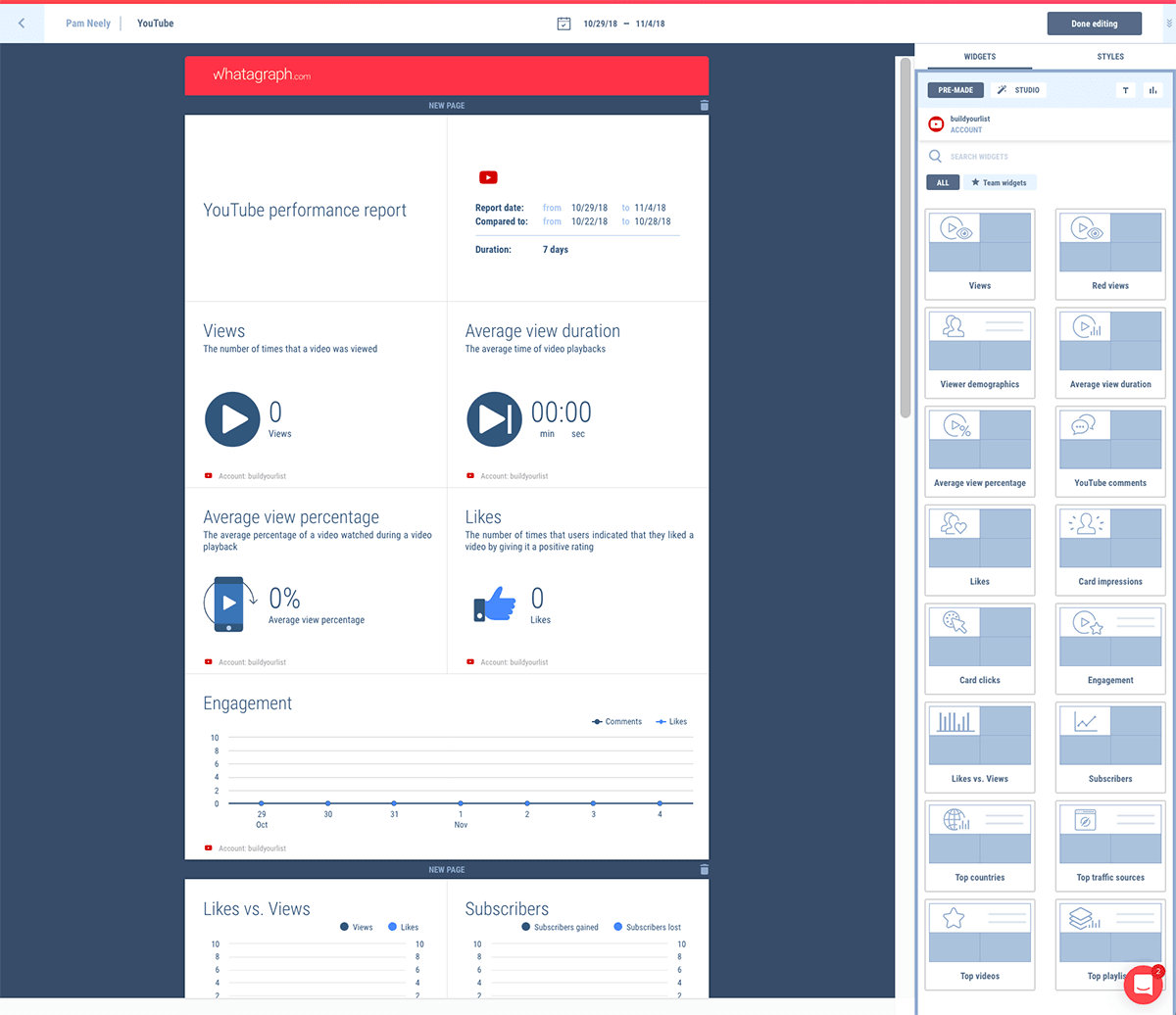 There's also a YouTube ads report, if you want to track your advertising, too.
5. Experiment with different types of videos and video length.
Ever heard of a "content audit"? It's when you access the performance of all your content, looking for similarities among the best-performing content. With videos, for instance, you might want to see if a particular type of videos, or any particular length of video works best.
Trouble is, you have to have made those different types of videos and video lengths to be able to tell if they've worked.
So experiment. Try to make a few videos (at least three to five) for these categories:
How-to videos

Vlogs

Get to know your company / Life of videos

Inspiration videos

Product/service or feature videos (depending what your company sells)

Interviews

Webinars

Also make videos in different lengths. As you probably know, YouTube is better for long videos than the other social media platforms. While short, one-minute videos tend to do well on most social media platforms, YouTube really shines with longer videos. "Longer" as in anywhere from three to sixty minutes.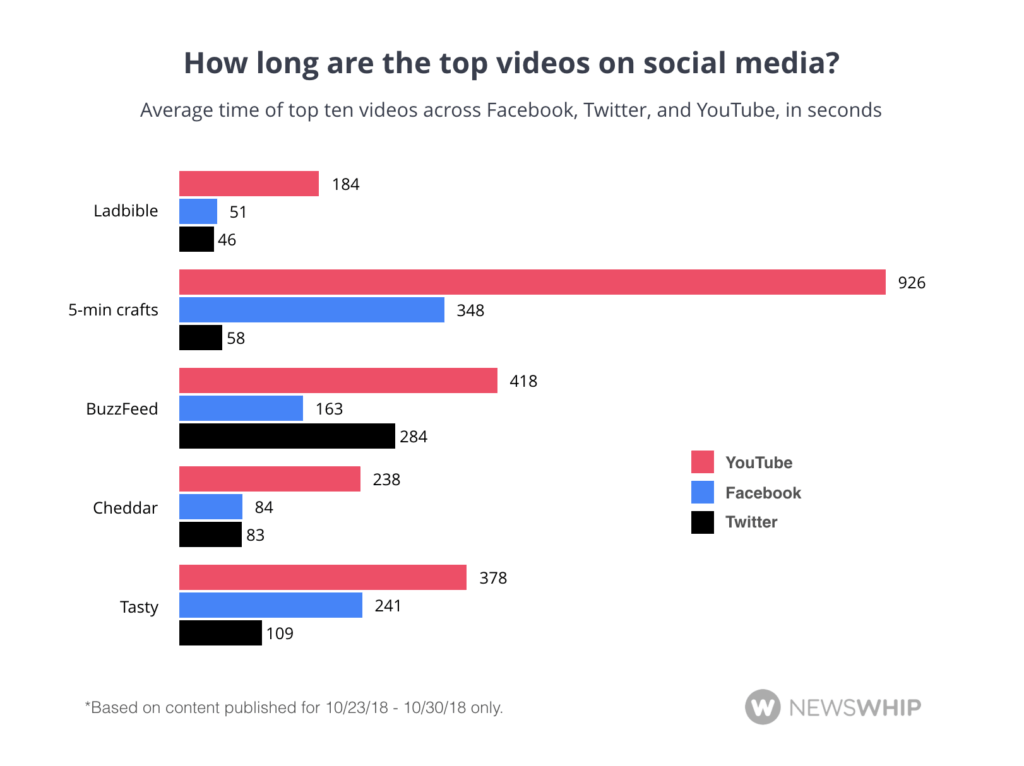 So try making a few videos that are, say… three, seven, ten, 20, and 30 minutes. You'll need to make at least three to five videos of each length to be able to look back at your analytics later and see what's worked best.
Why try this? Because you don't know what's going to work until you try it. Some things that we think will do great just flop, and then other things (which we thought wouldn't work) end up working really well.
To give you one last nudge of encouragement to try something new, here's how the marketing goliath Coke manages its creative projects. If you took 30% of your existing content creation, and shifted it into more experimental projects, what would that look like?
6. Add – and edit - a transcript of your videos.

Want to get more visibility for your videos? Who doesn't! Part of achieving that is to optimize them for searches, and adding or editing a transcript of your videos is an excellent way to do this.
To edit a transcript, log into your YouTube account and go to the YouTube Studio. Pick the video you want to edit the video for.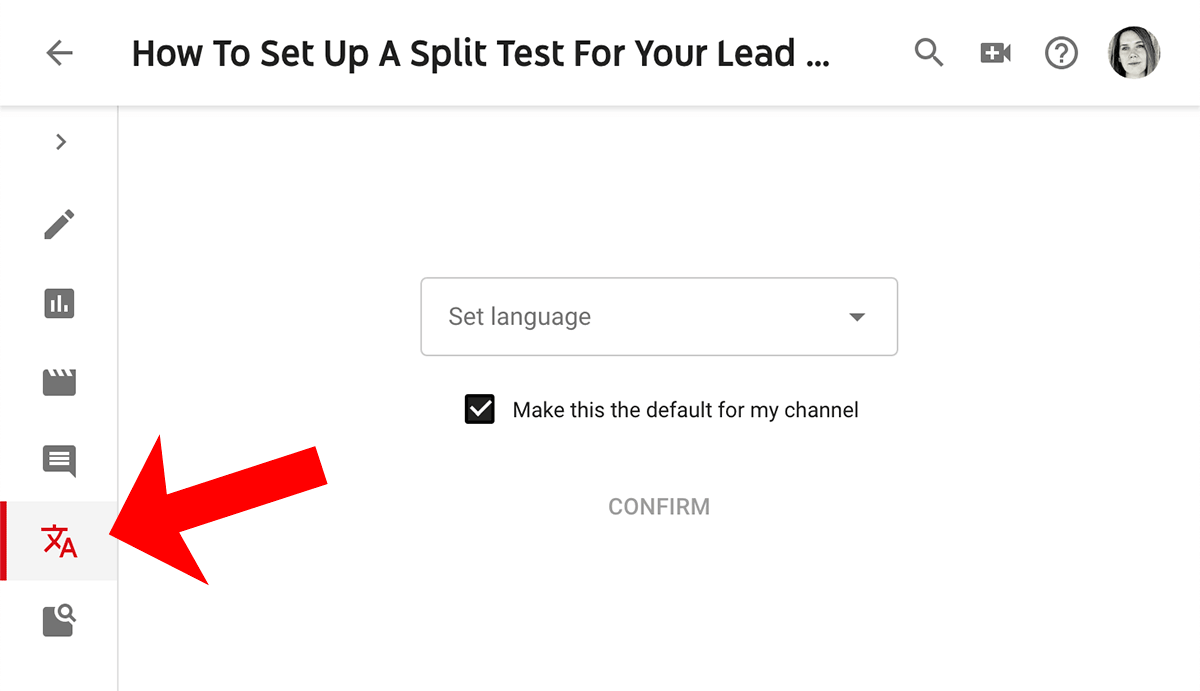 Mouse over the "Subtitles" status until the little checkbox appears.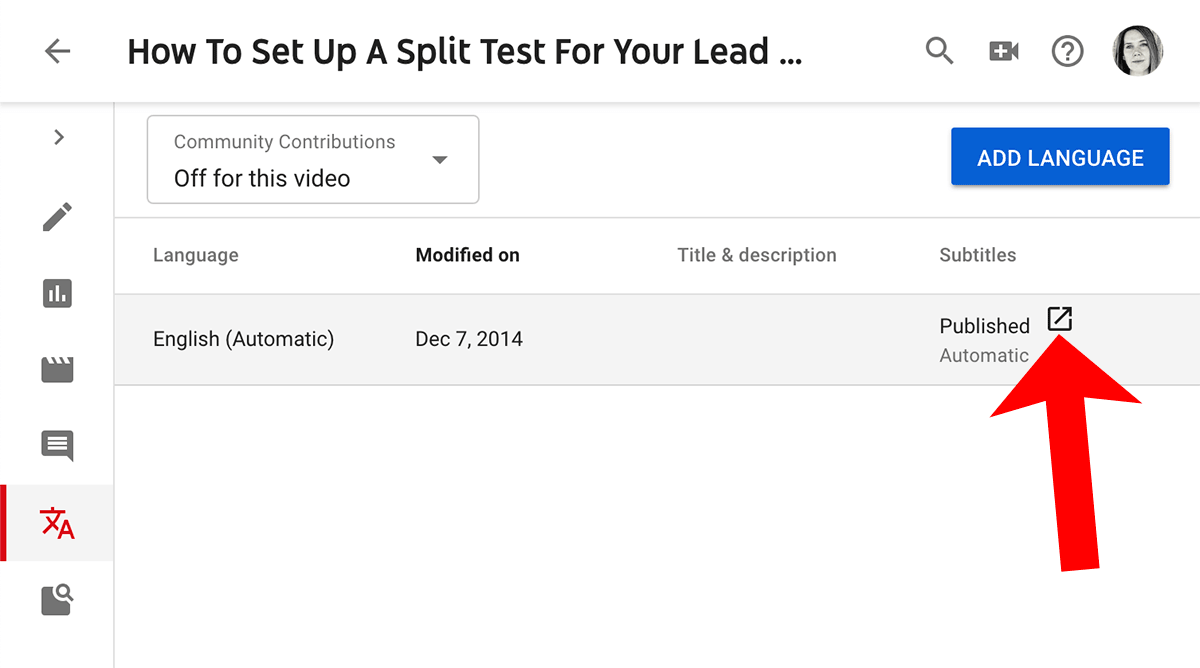 Then click edit on the next page: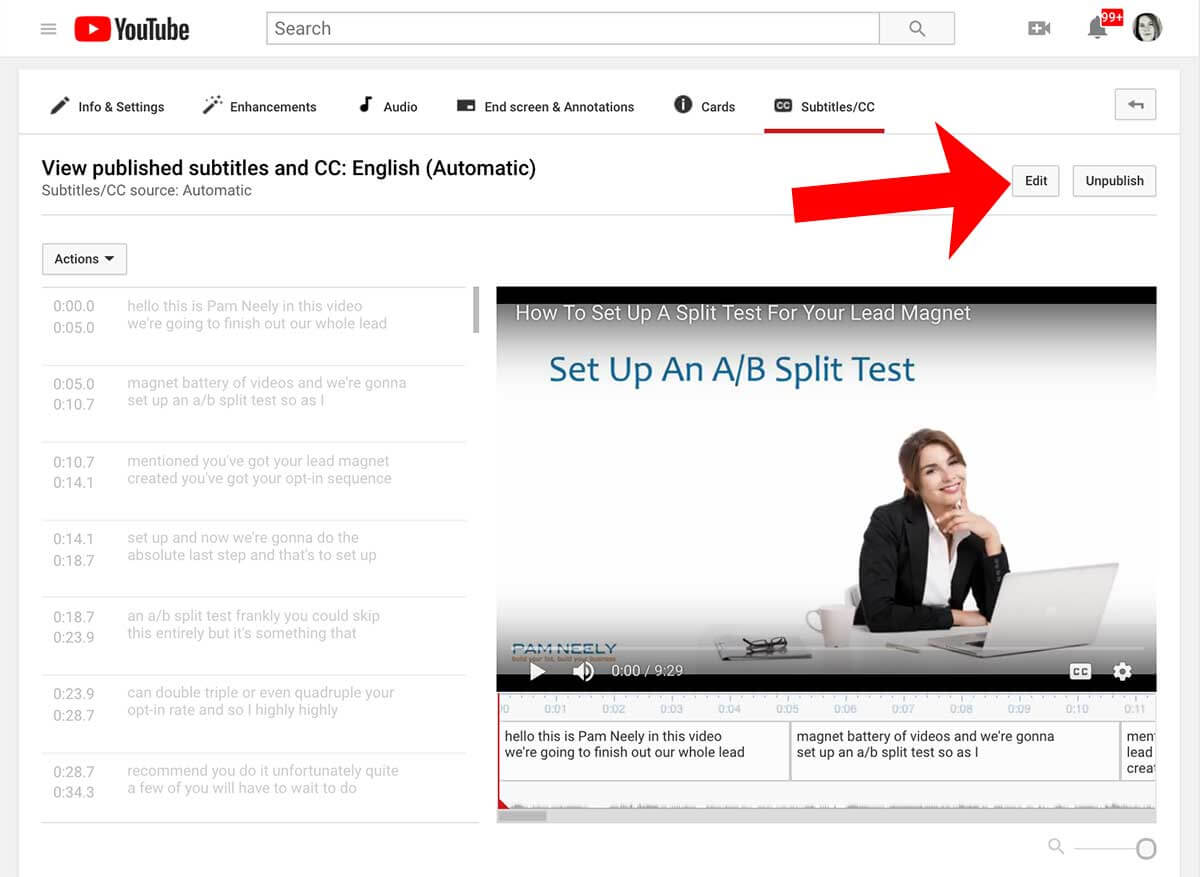 Edit away! Pro tip: Notice that little checkbox below the video timeline? Having the video stop any time you type makes editing transcripts way easier.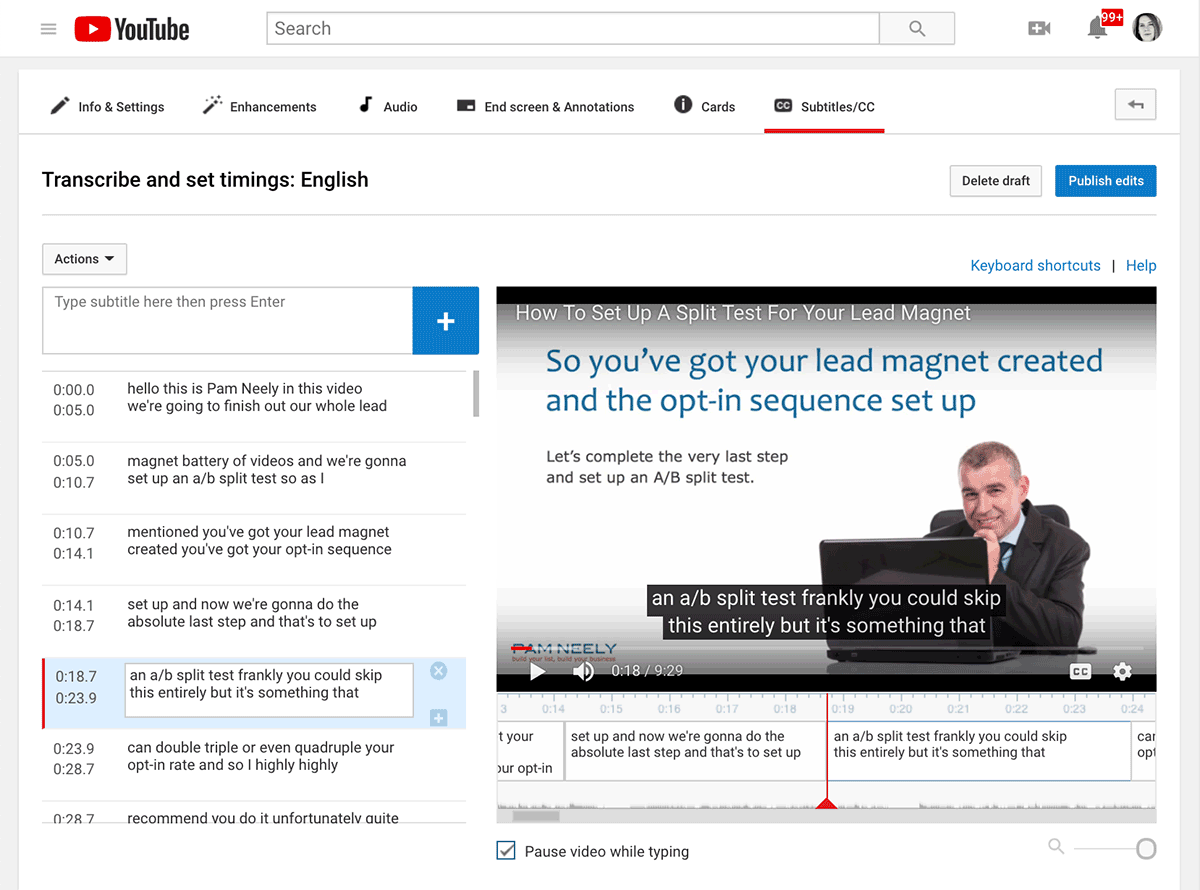 After you've finished editing, click the blue "Publish edits" button. Your changes will be saved, and you'll see a confirmation page like this:
7. Create a link so people can subscribe to your channel – from anywhere.

You want more subscribers to your YouTube channel, right? So make it easy for people to sign up. Give them a link that lets them subscribe with two clicks.

Here's how to do it.
Log into your YouTube account and click your profile photo in the upper
right corner.
Click the "My channel" option.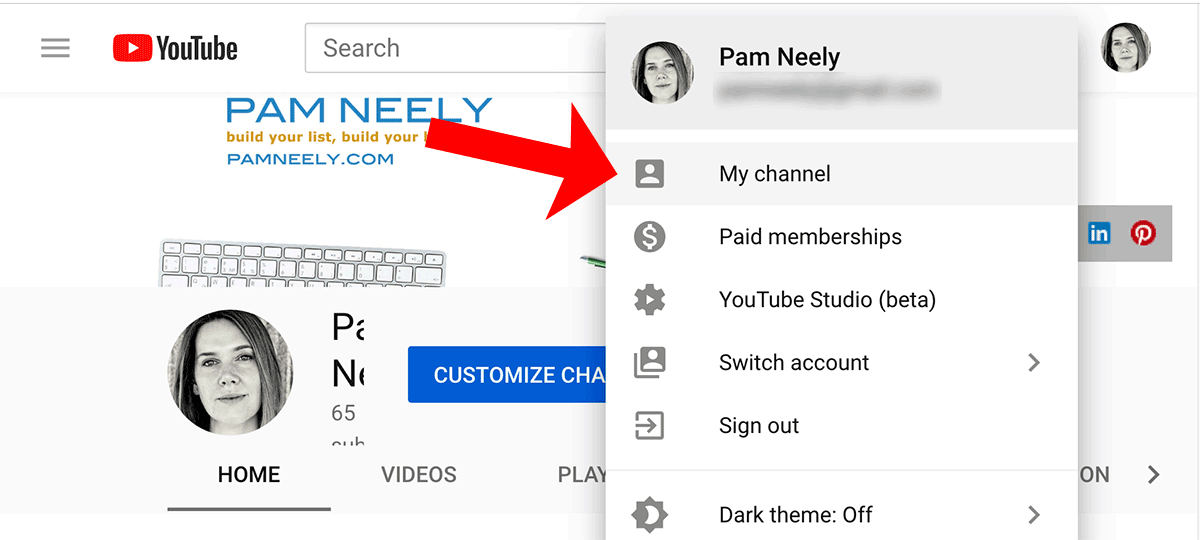 You should see something like this: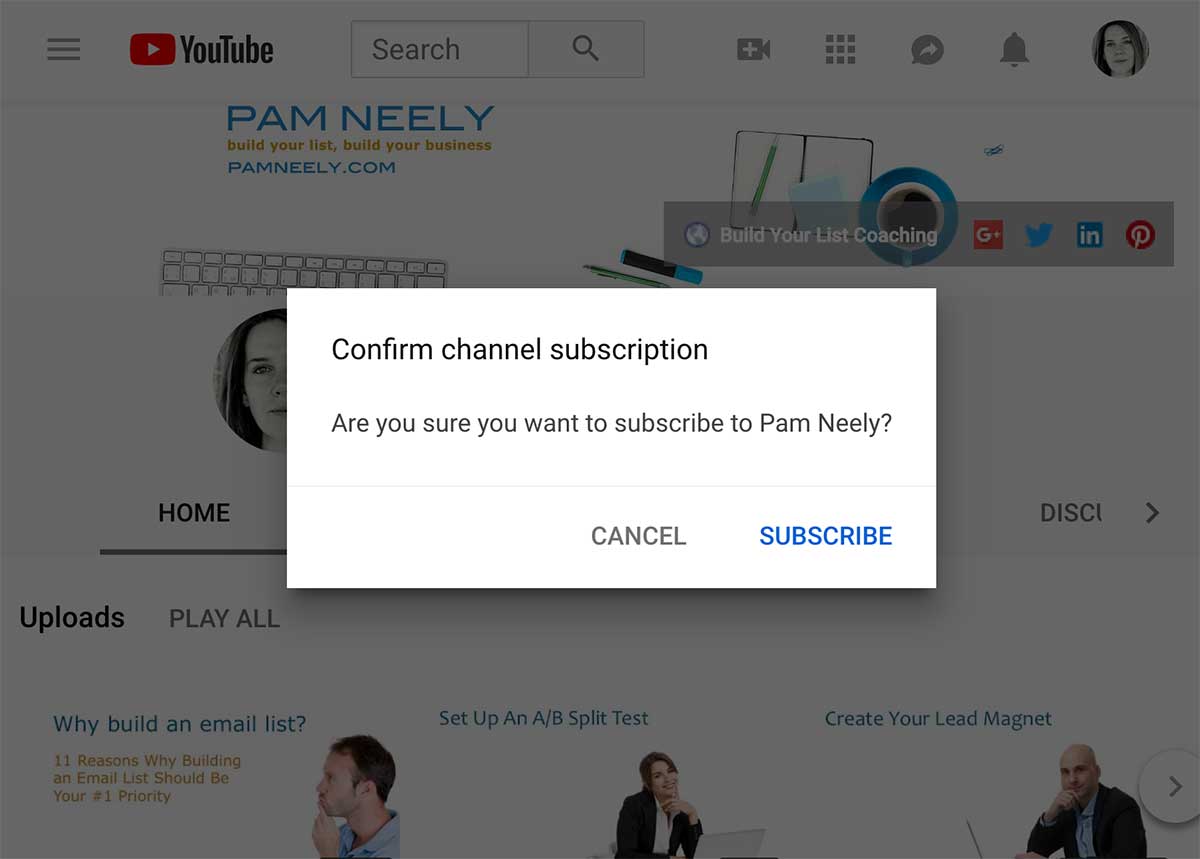 A link like this could be embedded in…
Your website.

Your email

newsletter.

Your email signature area.

A social media profile. For example, LinkedIn lets you add a couple of links to exterior sites. You could embed a link like this in your LinkedIn account to build your YouTube subscribers on LinkedIn.

Anywhere else you can add a link.
8. Get content and keyword ideas with Google Trends.
Before you title a video, or choose words for your video's description, take a quick tour of the keywords you're considering with Google Trends. Just select the YouTube option, as below.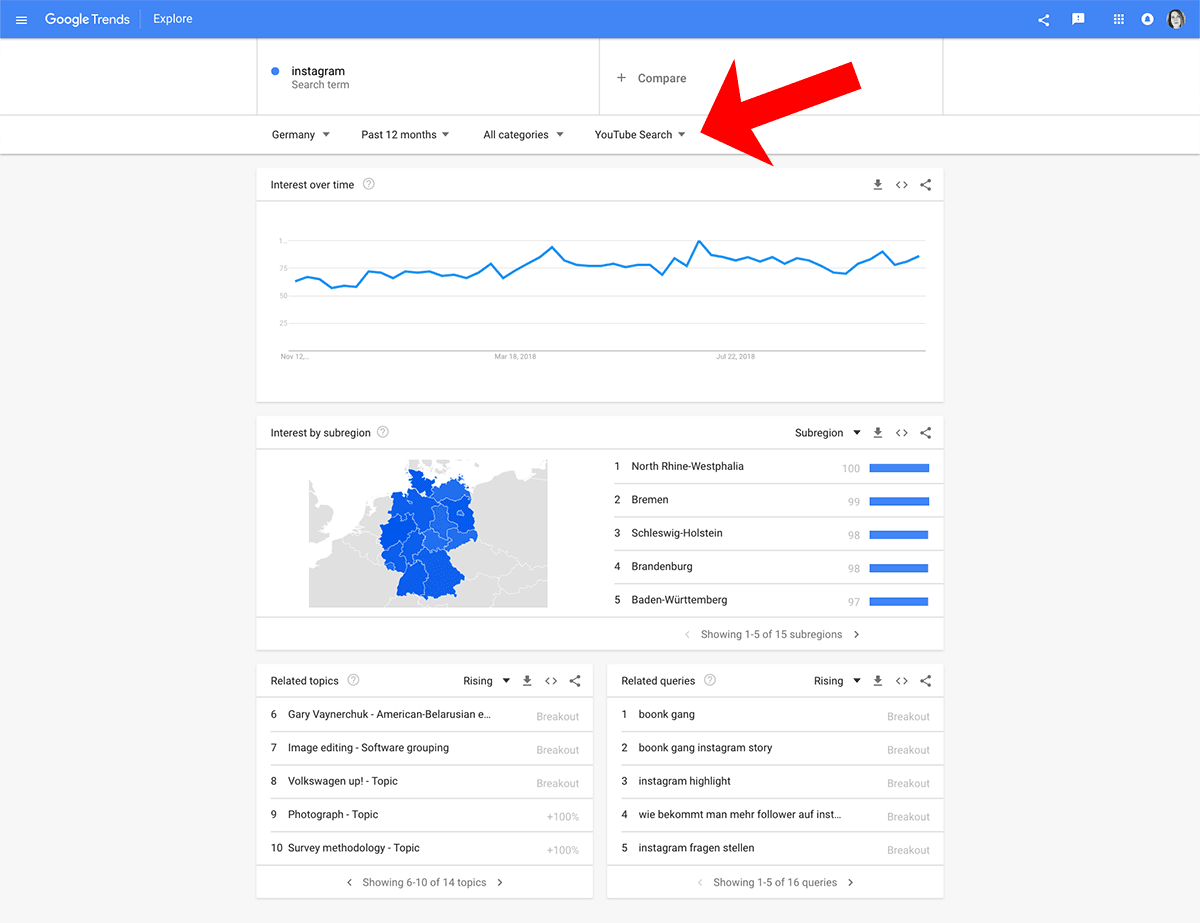 The breakout terms (in the lower-right corner) are also excellent if you want to develop new content ideas. And consider sprinkling in a couple of related terms (if they are truly relevant) from the lower left column.
9. Add tags to get more visibility.
YouTube is fundamentally a search engine, so if you want more people to see your videos, you need to optimize them for search. (Makes sense, right?)
One of the ways to optimize your videos is to add tags. To edit the tags for a video, just be logged into your YouTube account and go to the video's page. Click the blue edit button.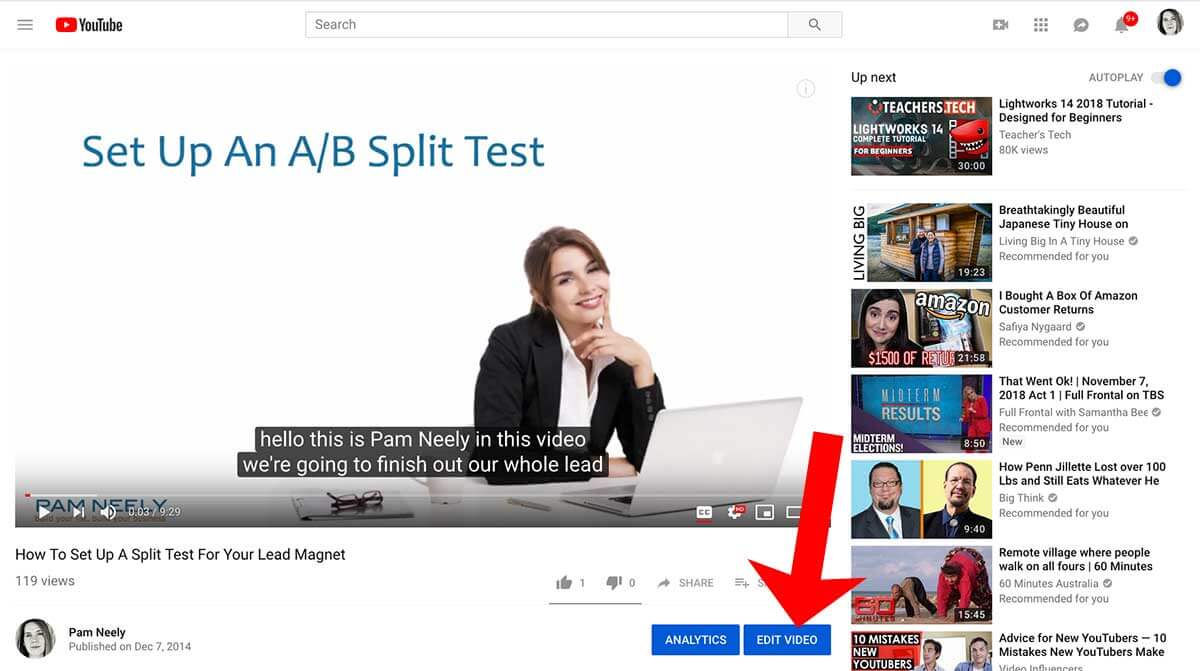 On the next page, you'll see all the editing options, including the tags: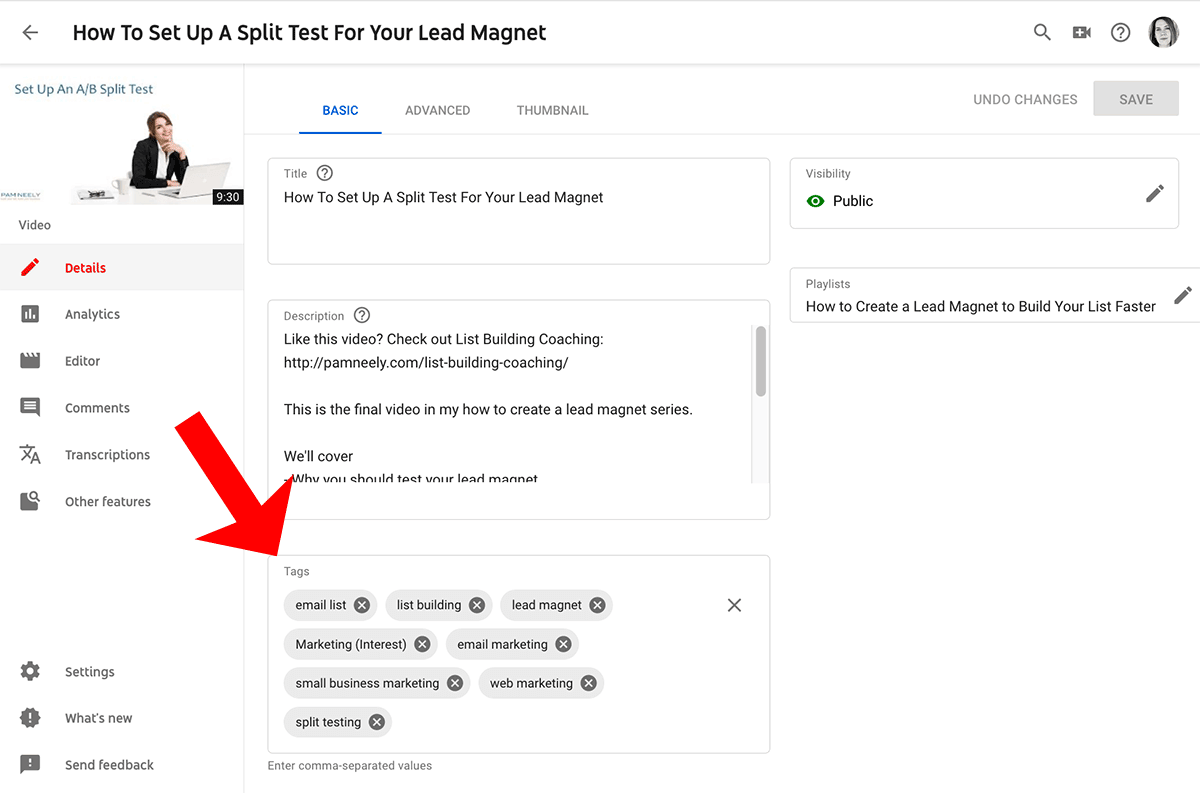 Now, these are the tags YouTube put in for this video. They're a good start, but we can do better.
For instance, I might want to go to the YouTube search field and type in a few keywords related to this video, then add a couple of long tail keywords (keywords of four words or more) from that list as tags. I might also want to add a couple of keywords based on my own keyword research for this topic. And I might want to add a couple of keywords that refer to topics within the video.

It's a good idea to have two to three one-word keywords, then at least a couple of two and three-word keywords. That way your video may rank for both high level searches, and for more detailed searches. Just don't go too crazy adding tags – any more than about a dozen tags gets to be a bit much. It will dilute what Google thinks your video is about.
There are also a couple of tools you can use for tag research. TagsYouTube.com will give you suggestions for free.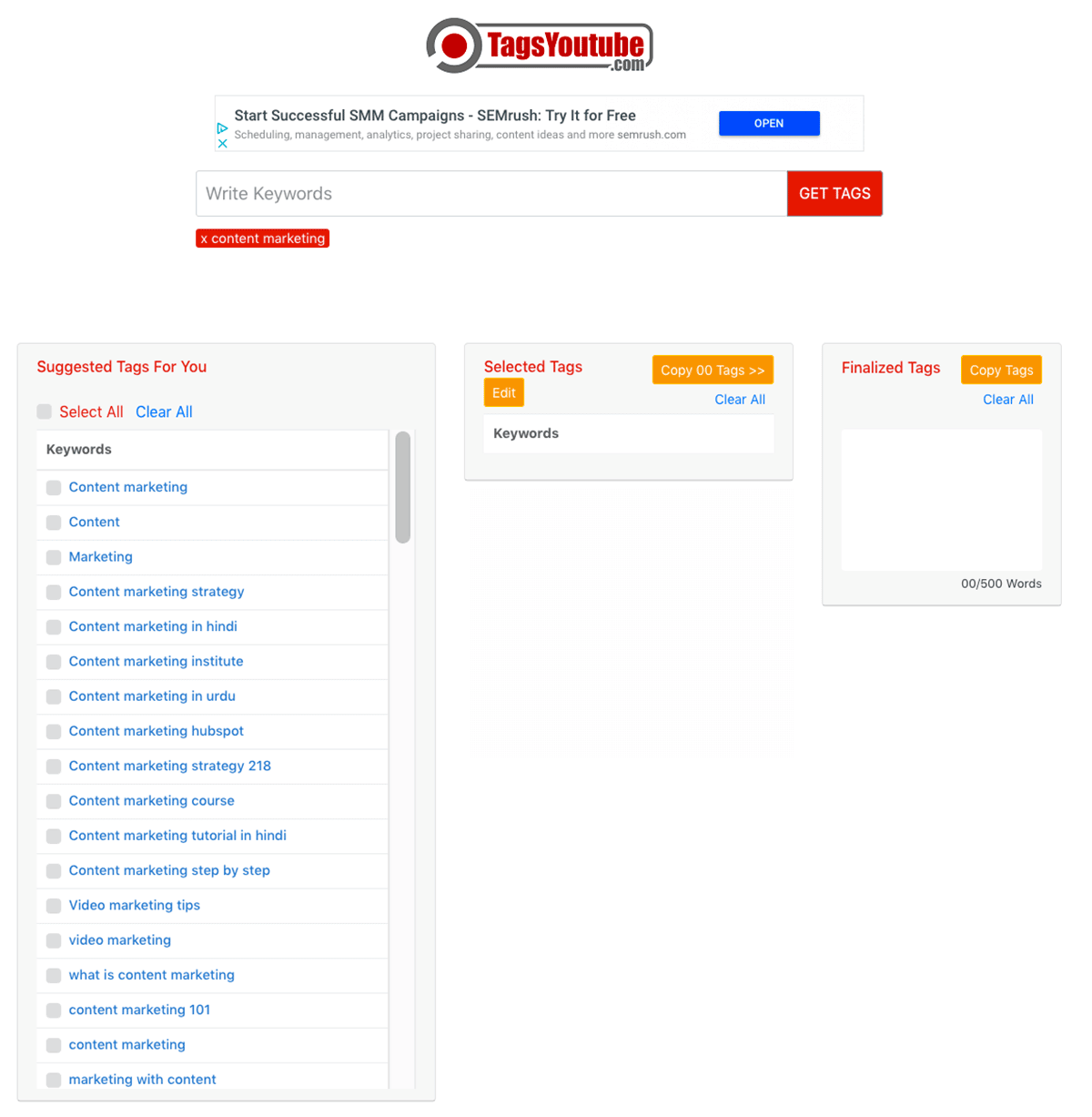 You can also see the tags your competitors are using with the VidIQ Chrome Extension. They also have a paid service that offers some really helpful YouTube keyword tracking and discovery features. And for even more keyword tracking power, check out TubeBuddy again (mentioned in hack #2 for a/b split-testing). It has similar research features.
10. Make any YouTube video into a gif.
This is so easy. Just find the video you want to create the gif from on YouTube.
Say the url for the video is this: https://www.youtube.com/watch?v=-dBGnUSrjQo

Go up to the url and just add "gif" in front of youtube.com, like this:
https://www.gifyoutube.com/watch?v=-dBGnUSrjQo
The entire video will populate on gifyoutube.com. You'll be able to choose which segment of the video you want to make into a gif, and you'll be able to add some other features to the gif, like captions, stickers, or a blur.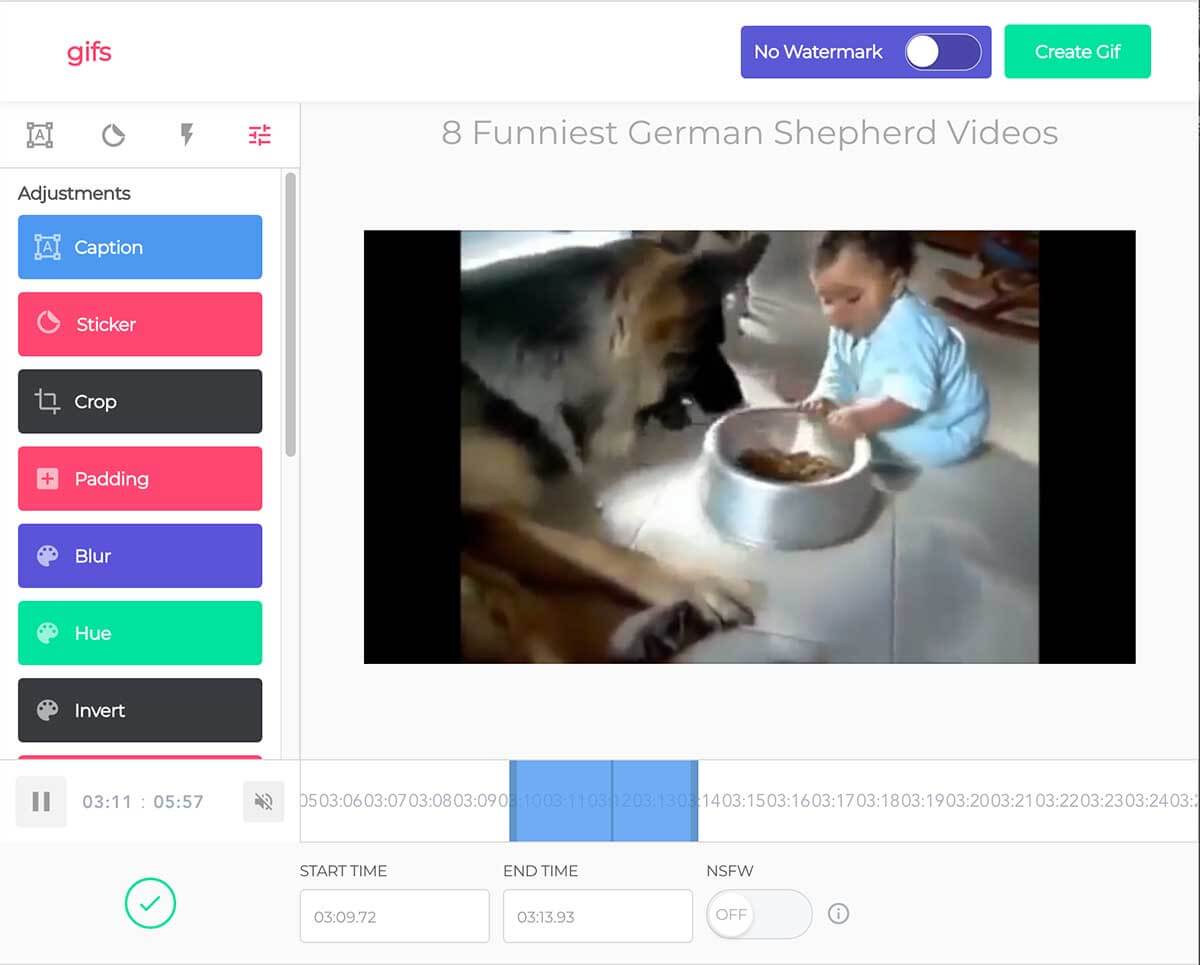 To find more hacks… Watch the pros.
The best way to start current on the latest YouTube hacks is to follow the pros. So subscribe to channels like: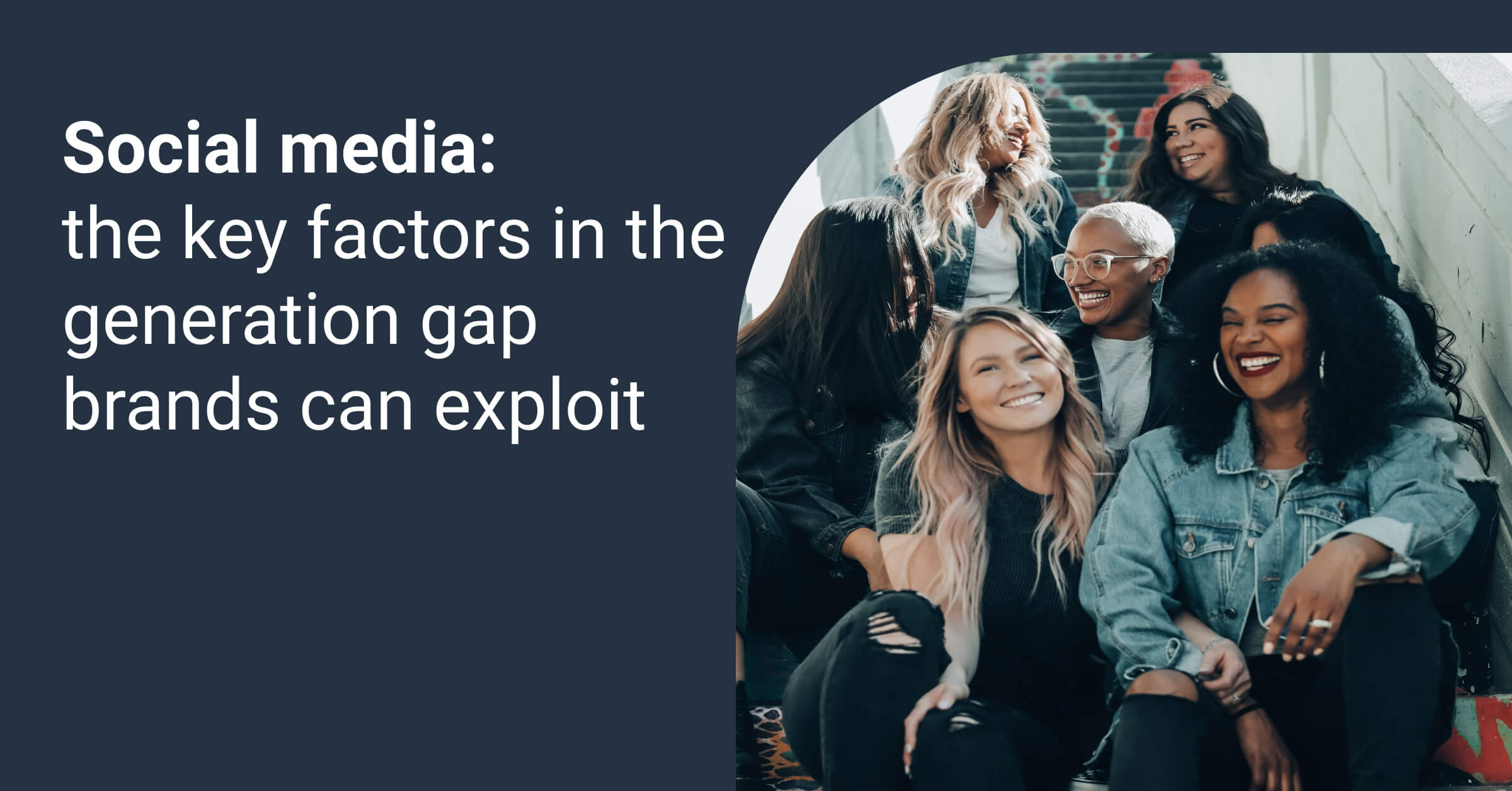 The differences between generations and how they interact with different social media platforms are essential to marketers while reaching out to their target audience. Behaviors of generations are vastly different between Baby Boomers, Gen X, Gen Y (also known as Millennials), and Gen Z. But what forms the generational gap, and how can marketers sort it out?
Read more...