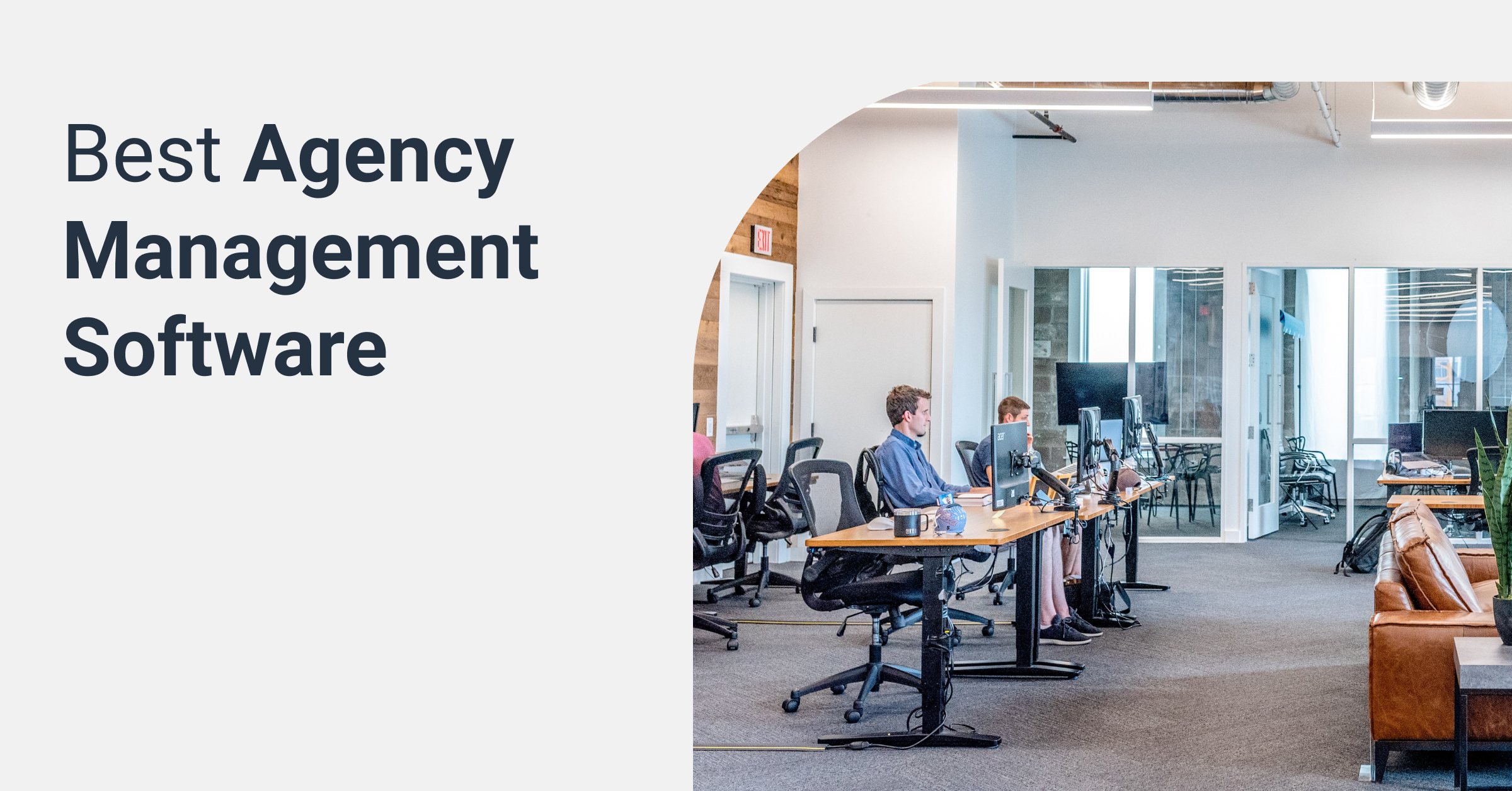 The 10 Best Agency Management Software Available for Marketing Agencies
Nov 27, 2020 ● 6 min read
Marketing agencies aren't meant to walk alone. With the abundance of marketing agency management software available, you don't need to handle all the moving parts of your marketing agency manually.
Table of Contents
What marketing agency management software is all about
Managing all of the pieces within your agency manually would not only be incredibly difficult but also time-squandering.
So what's the solution here? Agency management software.
As the name implies, agency management software generally offers an all-in-one solution to workflow management for agencies.
Whatagraph is an excellent example of top-level management tools that can boost the bottom line of an agency. It's is easy to use, and it makes project management more manageable.
This sort of management software brings together all of your workflows and makes things simplified. It helps agencies with task-management, tracking time, and much more.
According to Marketing Agency Growth Report 2018, not having a management system has been one of the biggest issues for agencies.
One of the problems agencies encounter is not being able to manage their time and projects efficiently. And around 20% of them have never used project management software to date.
To find the best option for your agency, it's essential to understand what you really need. But if you get the right agency software in place, it will help you scale and bring your agency to the next level.
Now that you know how using management software helps with daily issues, we'll go through the industry's top 10 tools.
10 of the best agency software out of there
1. Scoro
Scoro is a cloud-based management software used in marketing, advertising, and consulting.
With Scoro, you can schedule and track workflows with your team, carry out customer relations, quote and bill for work, run reports, and track KPIs.
Scoro also has an app for both iOS and Android, meaning you can access data on the fly.
Pricing
They offer a free trial period. Once the trial runs out, Scoro plans start at $26 per month, per user, with an onboarding fee of $899. Their largest plan is $61 per month per user.
2. Mavenlink
Mavenlink is a conglomeration of different tools that can help most agencies, irrespective of size. The software focuses heavily on resource management, project management, team collaboration, project accounting, and business intelligence.
Mavenlink also has excellent visuals on their reports, making it easier to navigate and understand everything.
Pricing
Mavenlink's plans start at $39 per month for a user for their Professional Plan. And, you can get a five-user plan for $19 per month. They do offer a free trial, so you can try it out before committing.
3. Monday
This is the type of Monday everyone loves. On a more serious note, Monday is definitely one of the more popular management tools available. It's incredibly easy to use, and it's affordable for most agencies.
You can use Monday to bring your team and workflow processes together. Some of the other features include tracking time, progress, dependencies, set notifications, and much more.
Pricing
Their Basic Plan is just $25 per month for five users. Meanwhile, a fully-featured subscription for an unlimited number of users costs up to $188 per month.
4. nTask
nTask is a software that offers creative features to enhance the project management process for teams. It provides standard project management tools like time tracking, notifications, reminders, collaborating, and tasks.
Pricing
Their Basic Version is offered for free. At the same time, their Premium and Business Plan start from $2.99 to $7.99 per user/ per month.
5. ProofHub
ProofHub is considered a more premium software option to Monday. It costs more, and it has more features. For instance, it allows restricting access from certain IP addresses.
ProofHub is a great tool for marketing agencies because of its features, including workflow management and communication systems .
Pricing
ProofHub offers two different plans; Essential, which starts at $50 per month for 40 projects, and Ultimate Control, that's $99 per month for unlimited projects and their complete suite of features.
6. AgencyHub
Cost is undoubtedly one of the most important factors when it comes to looking at agency management tools – and here's where AgencyHub excels. AgencyHub is free to use, and their free plan certainly covers the basic needs.
The software gives you a single page-report for each project you're working on. You can also use notifications, make tasks for team members, and provide access to these workflows That's why Andrew Burak, CEO of Relevant. software, uses AgencyHub, to control all their projects in one place, as software outsourcing is very difficult due to the distance of many developers from the main offices.
Pricing
Their free plan allows up to 15 internal users and 50 MB of storage. Their paid plan is $2,995 per year, including access for 20 users, unlimited projects, and 100 GB of storage.
7. Workamajig
Apart from the name being a mouthful, this software is an ideal option for most agencies. Workamajig is a cloud-based management software designed to help marketing agencies and other businesses in advertising.
Using this platform, you can create tasks, assign them to team members, set notifications, and track time. Workamajig is one of the more solid project management systems available.
Amongst the features included above, you can also qualify leads, track communications, and manage your CRM through Workamajig.
Pricing
Workamajig's has a unique pricing model: the more people that are using it, the lower the prices get per user. Their Entry Level plan is $50 per month for five users, Agencies $38 for ten users, Mid-Sized Agencies $34 for 50 users, and their Larger Agencies plan is $32 per month for 100+ people.
8. RoboHead
RoboHead was built "specifically for in-house marketing and creative teams."
It's an acclaimed all-in-one software for work management. Using RoboHead, like many other platforms, you can focus on what matters, manage time, and mitigate costs.
RoboHead has many resourceful features like allowing individual users to build their own dashboard for projects to visualize metrics and make reports.
Pricing
RoboHead offers a free trial before you need to commit financially. Similar to Whatagraph, they build a custom pricing plan based on your specific needs.
9. FunctionFox
FunctionFox is another example of heavy project management software. It has just about all you could need for managing projects: time tracking, advanced reporting, and general work management.
Price
Their pricing starts at $35/month for 1 user + $5/month per additional user for timesheets and project tracking, $50/month for 1 user + $10/month per additional user for advanced project management, $150/month for 1 user + $20/month per additional user for in-house creative teams.
10. Hive
Last but not least is Hive, which is another project management tool. You may or may not know, but massive teams at Uber, Google, and Starbucks use Hive – it certainly says something about the platform.
Hive works to connect all of your workflow and comms. They offer project layouts, native mailing, group messaging, tasks, and other wonderful features.
Price
Hive pricing starts at roughly $12 per user per month when billed annually.
Wondering where to start with agency management software?
Getting a free trial is always a great way to check out a tool. If you need a management system to report on data, build fully customizable reports that are automated, try Whatagraph. It's been proved to save hours of work and eliminate the frustration of collecting numbers from different platforms.
If you decide to try out Whatagraph, here's a 7-day free trial that comes with no-strings-attached!
Since you're already here, you probably know what a KPI is. But here's the definition in case you don't. A KPI, or key performance indicator, is a metric to measure the successes of strategy or other organizations' actions.
Read more...