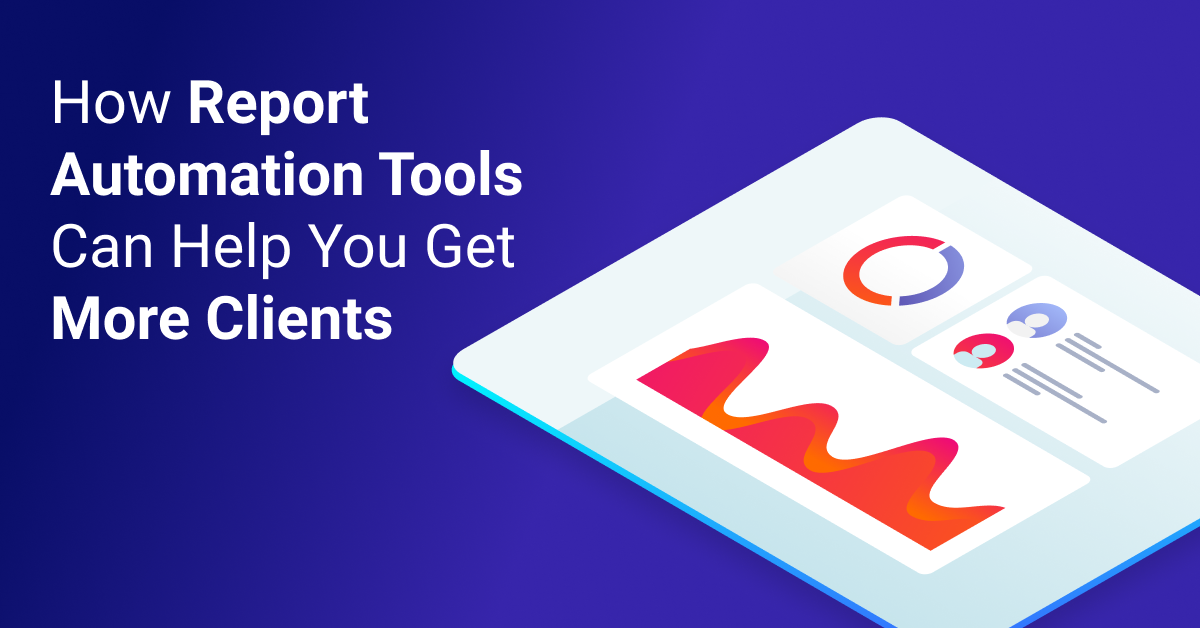 How Report Automation Tools Can Help You Get More Clients
Jun 29, 2020 ● 3 min read
Report automation is more than just helpful for digital marketing agencies; it's necessary. You may be able to manage a few clients without it, but if you want your agency to grow and work with more clients, you'll need to use a report automation tool.
Automation will make your life easier. It'll allow you to track the different goals and needs of your clients without getting bogged down in details every day. It'll take care of the tedious, time-consuming reporting process part and let you focus on more important things, such as strategies, campaigns, and ways to grow your agency.
Here's how using a report automation tool can help you work with more clients.
3 Ways Report Automation Tools Can Help You Get More Clients


1. It Saves You Time That You Can Use on More Clients
Imagine this: it's the end of the week (day or month) and some of your employees have to put together the weekly report for each client. This poor soul logs into every digital marketing service you use, copying, and pasting the key data points into your marketing spreadsheet.
They cut graphs from different software and paste them into PowerPoint, trying to create a cohesive story, although the format of each graph is different. Finally, they create a pdf and send it over to the team manager who needs to forward it along to other team members and the client.
It takes hours to prepare a new report but finding one error can make the whole report invalid. Do you know how frustrating that is?
Luckily, using a report automation tool can save you a humongous amount of time. Instead of spending hours on this tedious process on a daily, weekly, or monthly basis, you can automate it and have your report created in a matter of minutes.
Now, imagine how much more time you or your employees will have that you can spend it on more productive tasks, such as acquiring new clients. Report automation can give you more time to focus on strategies to bring in new clients.
2. It Saves You Money That You Can Invest in Getting More Clients
As you can see, manual reporting takes a lot of time, and time is money. The employee responsible for collecting, analyzing, and organizing data usually spend around 5 hours to create a single report.
Now, imagine your agency has 20 clients, each waiting for your monthly report. That's 100 hours per month spent only on creating reports. If you pay your employees, let's say, $30 an hour, that's an average expense of $3,000 a month just to create client reports or $36,000 per year.
Shocking, right?
Using a report automation tool can help you save time and money, so instead of investing in an employee who would do these reports, you'll invest in them doing tasks that matter for your business. They can focus on more meaningful things such as selling your service and getting more clients.
3. It Helps You Build Credibility to Keep Your Existing Clients
Client reporting is one of the most important things you can do for your agency and your clients. It's how you build trust and credibility that can turn one-time clients into long-term clients. It's what makes your agency grow, as keeping your existing clients is as important as acquiring new ones.
And, as we already established, this process doesn't have to be painful or time-consuming.
Automating your reports means no risk of human errors and lost information which can be detrimental for an agency. It ensures no job is forgotten or run out of sequence, the input data is correct, and prerequisite jobs are completed successfully.
Your clients will start to trust your recommendations more, knowing that your reports always provide accurate results. What's more, report automation ensures reports are sent to clients on a regular basis, which can help your agency stay top of mind.
In this way, your clients will know all the good things you're doing for them, so they'll be willing to invest more in marketing when being constantly informed on what's going on.
The ability to trust you as an agency and believe in your reports is the best way to convert one-time clients into recurring ones, which means more and more clients in the long run.
Wrapping Up
Using a report automation tool can benefit your agency significantly and get you more clients.
You and your employees will have more time to focus on more important tasks such as working on strategies and ways to attract new clients, more money to invest in meaningful things like selling your service, and a chance to build credibility that will help you nurture your existing clients.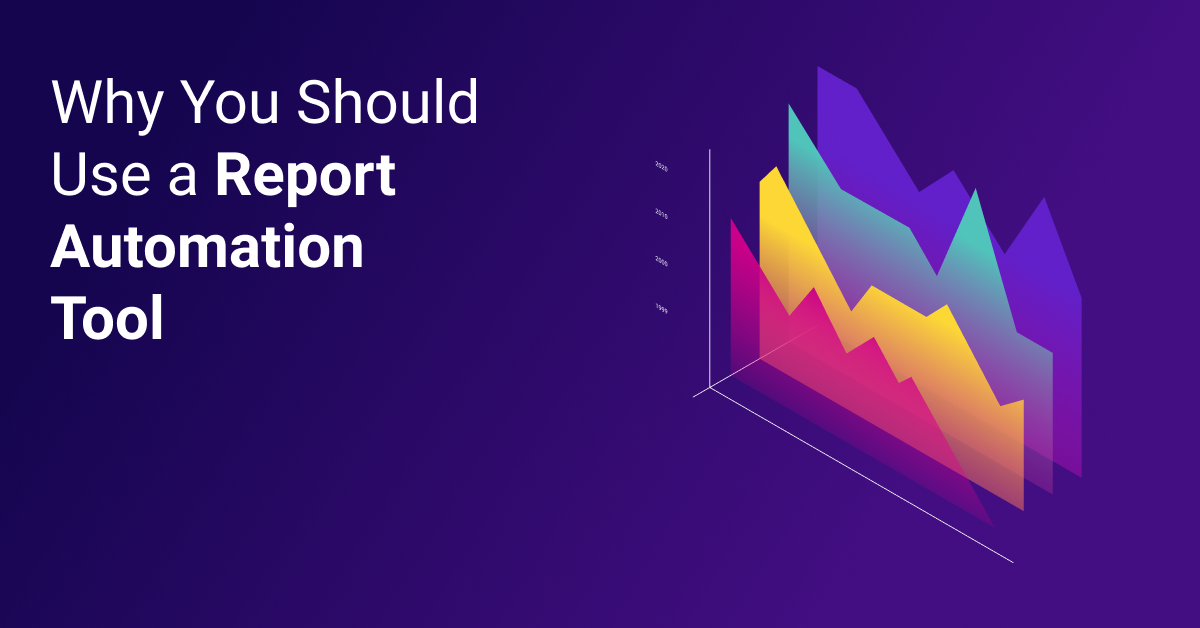 Not using a report automation tool is fine for startup digital marketing agencies, but growing companies come to a point where the time-consuming process is no longer worth their time.  Too much valuable time is spent on manually retrieving data from various platforms and sources, compiling and organizing it in a Google or Excel spreadsheet, analyzing it, and creating, designing, and writing reports usually in Google Slides or PowerPoint. 
Read more...