#marketing
5 Ways B2B Testimonial Videos Can Improve Your Marketing Results
All businesses try to establish unique marketing approaches to get more customers. While some focus on content. One of those ways is creating B2B testimonials. In this article, we will discuss how exactly these videos can help marketers to improve their marketing results.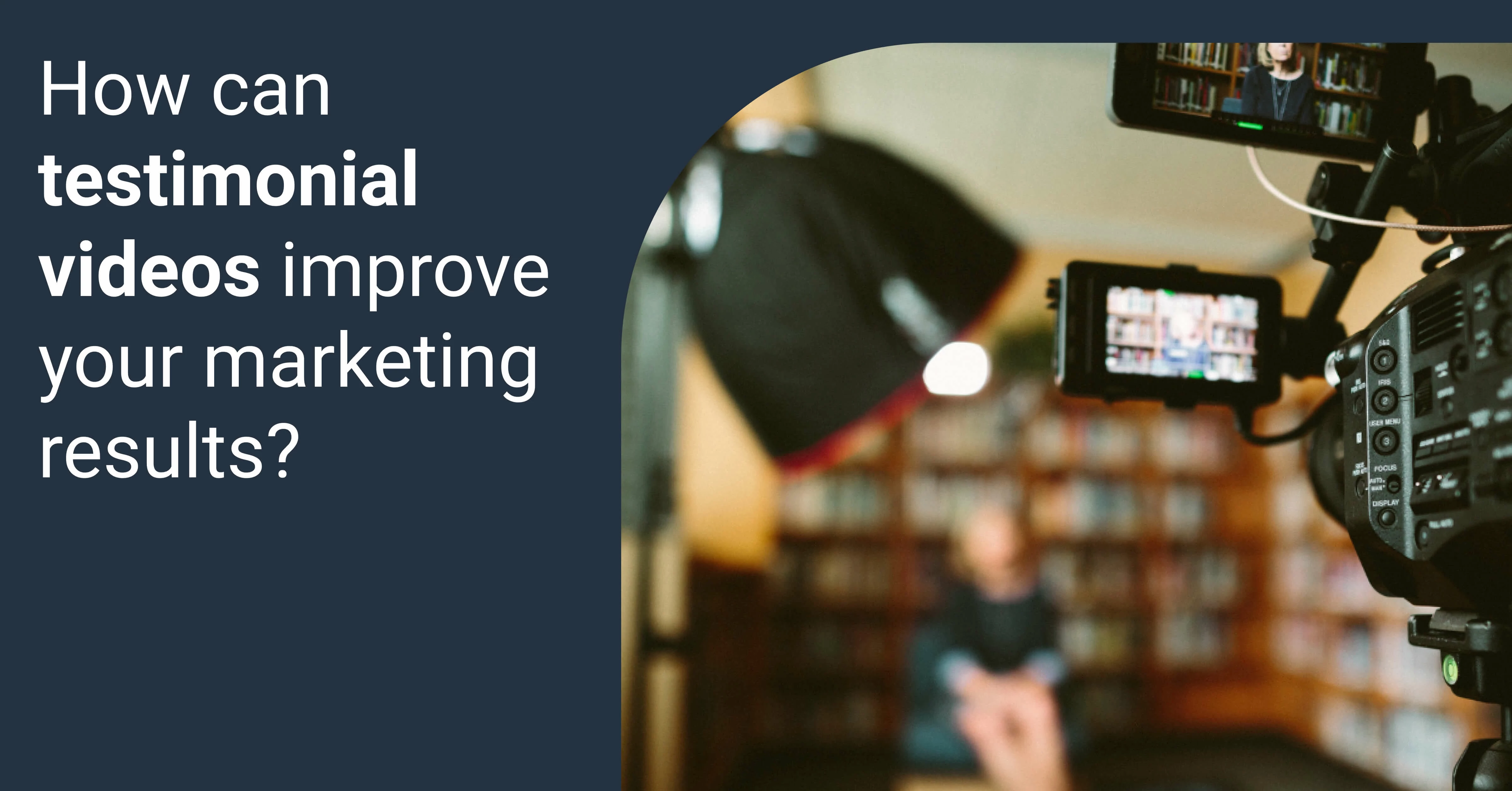 Table of Contents
Narrative control for better branding
From the moment you start building your brand, having complete control over the narrative of what your business stands for is essential. The usual method to achieve this is through all your marketing efforts.
You need some sort of confirmation that everything you're claiming is true. There's no better way to achieve this than with B2B video testimonials. Featuring client testimonials in your marketing campaign will help you control your business narrative and instill trust in potential customers.
You can create different video testimonials that focus on specific aspects of your product that your client found helpful.
For example, you could use testimonials that focus on the quality of your product, service and customer support. Figure out who your best clients are, and work with them to create compelling stories.
Using different angles allows you to showcase the best from your brand. With this approach, you can build a trustworthy brand that leaves a great first impression.
Higher search engine ranking
Receiving organic traffic is a significant boost for businesses across numerous industries. Ranking high in search engine results plays a crucial role in getting more traffic. Luckily, that's where testimonial videos can help immensely.
Google is always looking to match the best result to its customers' searches. Given how videos can provide quick answers, Google is often showing them in top results. All it takes is setting up the right strategy, and you can count on more organic traffic with high-ranking videos.
Once you start incorporating video testimonials, you can use Google position checker to track your videos ranking. The data will provide you with a clear plan on how you can improve your ranking. Plus, you can use the data to blend it with the rest of your marketing campaign metrics.
An excellent example to explore is Grammarly. Head over to Google and search for "Grammarly testimonial," you'll see official Grammarly testimonials popping up in the search results. Your goal should be to achieve the same for your business.
Better conversion rates
Getting all that traffic to your pages is pointless if your conversion rates are low. You'll need to resort to the latest web design trends to create landing pages that convert well. Explore what the top performers in your industry are doing, what landing page builders they use, and see whether there's room for improvement.
One of the primary reasons why testimonial videos are powerful is trust. Given the high video retention, it's best to deliver your client's review of your brand quickly. Your visitors can get the most relevant details about your brand within minutes.
If you include them on your landing page, you can expect higher conversion rates as people will likely trust your brand based on other client's reviews.
Making landing pages that convert is essential for business growth. Therefore, make adding testimonials to your landing pages a priority. Figure out which design works best with A/B testing. You'll find the most optimal solution quickly.
Effective social media marketing
Social media is the perfect place to reach out to your target audience. You'll need to figure out a smart strategy to do it. There are multiple ways to use the power of social media to share your video testimonials.
Share on your social media: Simply sharing your video testimonials on your social media channels is a great way to show your business's professionalism. Those who already follow you will get a reminder of what makes you such a great company. However, to get in front of new customers' eyes, you'll need a different approach.

Collaborate with influencers: Getting testimonial videos with influencers is a great way to promote your brand. One of the best strategies to choose is working with multiple smaller influencers. That way, you can reach out to different audiences. What's more important, smaller influencers receive more trust

from their followers.

Use videos in social media PPC campaigns: Social media networks count billions of users. It's what makes them great places for running PPC campaigns, and that's another place where you can use your video testimonials to improve your marketing results.
Use these different strategies to find the one that works best for your brand.
Get more retention
Ensuring high customer retention begins when your customer lands on your website. There are plenty of strategies to follow, but one of the most important ones is building trust.
Video testimonials will help you establish trust between your business and the customer. However, the most crucial step comes later. It's essential to deliver on the promise made in your testimonial videos.
Therefore, after delivering outstanding service or product to your clients, you can expect them to come back to work with you in the future.
Concluding thoughts
Improving marketing results is an ongoing process that requires experimentation, data collection, and repetition. B2B video testimonials can help you achieve better results.
Try them out in different ways and see how they affect your growth. If incorporated appropriately, you'll see positive results in better conversion rates and higher customer retention.
Published on Sep 02, 2021