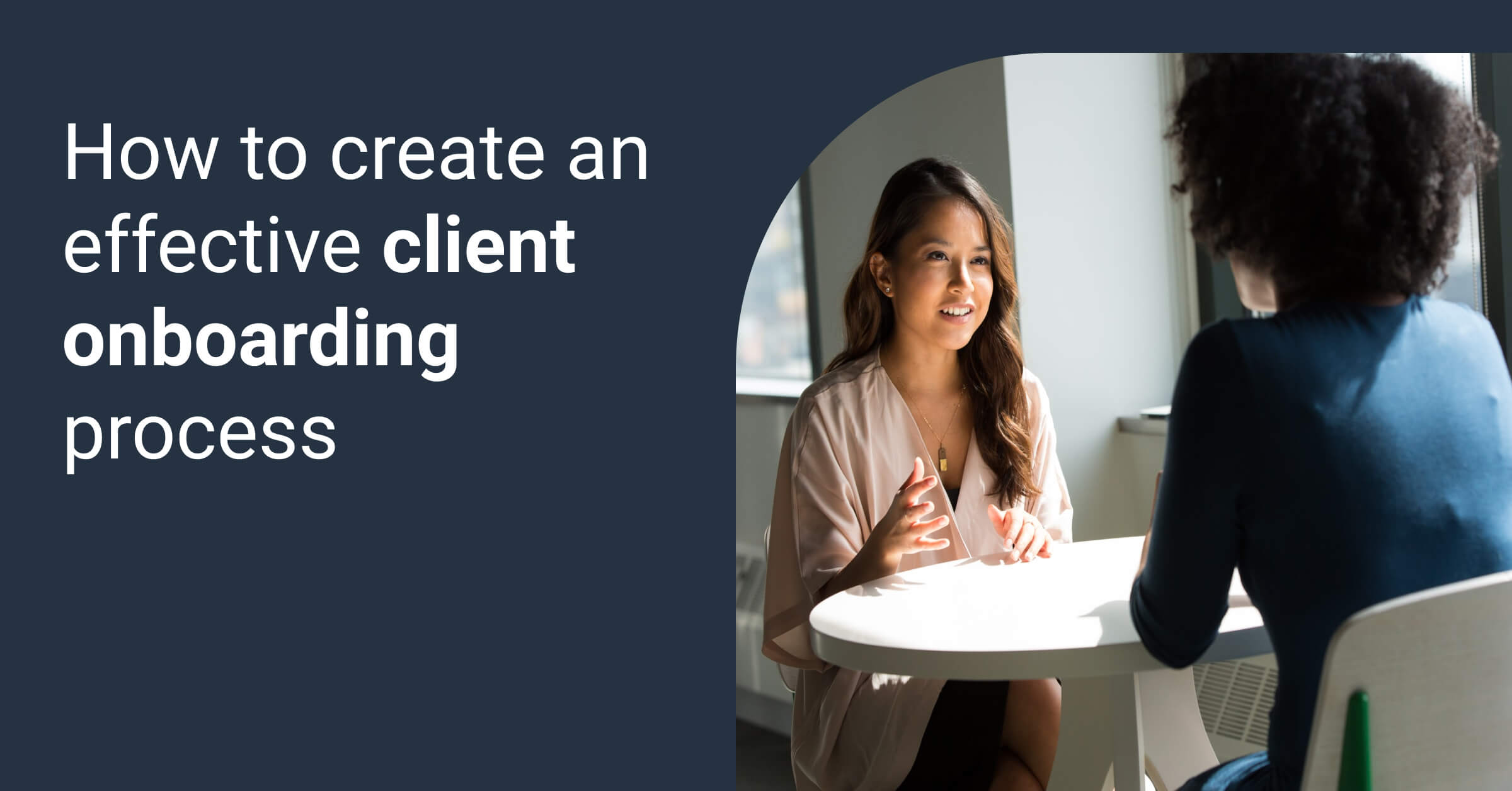 How to create an effective client onboarding process
May 03, 2021 ● 10 min read
Client onboarding is one of those processes that can last from 5 minutes to weeks, depending on the type of business you are running, or the service you are offering. For an e-commerce website, it's a relatively short process, your customer just puts in the information for the delivery and makes a purchase, however, B2B business models tend to have a different process.
Here we will explore the topic of client onboarding in detail. We will go over why it is important or what are its benefits. We will also go over some of the tried and tested practices for client onboarding or some business tips on how to better streamline the process.
What Is Client Onboarding Process
The client onboarding process is a business practice of acquiring a new user or customer and welcoming them into your business. In some instances, this can be a lengthy process and will include a lot of back and forth between you and your potential client. The idea is to reach out to relevant user profiles, explain the value of your services, answer their questions, and ultimately making them feel comfortable enough to sign the contract and become a customer.
That being said, client acquisition is just a first step, and even though the onboarding process stops here, the efforts to maintain the relationship are ongoing. In other words, it's all about an effective and successful customer management system, and client onboarding is just one piece of the whole puzzle. The idea is to have those customers for an extended period of time and to ensure ongoing or stable revenue on monthly basis. Moreover, if this whole process is automated or at least partially automated it will become significantly easier.
Benefits of Successful Client Onboarding
The first and most apparent benefit is more profit. If each client translates into a specific amount of revenue on monthly basis, ramping up the number of clients also ramps up your income. That being said there is a lot more to successful onboarding than just getting a new client since it can also help you retain that client for a longer period of time and even get new clients.
If the client onboarding experience is positive, then maintaining that relationship will be easier, and you will also increase the likelihood of someone else hearing about your service. Good client onboarding means establishing a business relationship and setting a terrain for a loyalty program that extends customer lifetime value.
It also lets you get relevant feedback in terms of customer expectations. Based on these expectations you will know how to improve your service and how to address customer needs better in the future. Moreover, if you leave a good first impression that client might also do you a favor. More specifically, a lot of customers want to get a recommendation from someone who is in a similar line of work, so if your client wants to share his or her positive experience with new prospects it will improve the odds of successful onboarding.
So let's go over all of the ways how you and your team can benefit from client onboarding and improve your sales process down the line:
Reducing churn: Users that don't start off on the right foot are more likely to cancel the service, or not move forward with the offer at all.
Increasing efficiency: Each client onboarding process is a story on its own and an opportunity to learn and become more efficient. New team members who are onboarding clients will have more relevant inputs and can rely on best practices right from the get-go.
Reducing scope creep: This might not be applicable for every business model, but in general, each client requires you to make an effort in order to ensure their client experience is positive and their business needs are met. As a service provider, it's up to you to be aware of those expectations during the onboarding process and manage your operations in a way that they can live up to those expectations. Don't just chase clients if you don't have the capacity to make sure everyone can be serviced, and to a point where your customer support team can't keep up with questions and requests.
Better customer satisfaction: Leaning the expectations of the client during the customer onboarding process, allows you to start the relationship on a positive note, and even get you recommendations. Word of mouth marketing is still the most potent form of advertising.
Growing customer base: Why grow gradually when you can do it exponentially. Each happy client only increases the likelihood of getting more clients via referrals and by simply optimizing your onboarding process.
Steps to Successful Client Onboarding
Steps for onboarding a client can vary depending on the type of business you are running, and the implementation costs. In some cases, your compliance team might need to analyze KYC data in order to approve the onboarding, in other cases, you might have to see the client's financial capacity to pay for your service, etc. That being said, there are some general steps that are pretty much standard procedures in terms of the client onboarding process.
The proposal, contract/agreement, and payment terms
This is how it all starts, you approach the client to see if they are interested, have an initial discussion and then send them a user agreement or contract for them to go over. They might want to make some adjustments to those terms before signing, or maybe negotiate the price, and might have some follow-up questions as well.
A more streamlined version of this is usually a sign-up process on a website when they can just say they agree to terms and conditions, upload all the requested documents, and then wait for someone from your team to get back to them. In this case, the client is simply waiting on the approval of their request to become a customer. Unfortunately, this streamlined version is more common in B2C business models, as the prices tend to be lower given how you aim for a high quantity of users.
The first version is a slower process, and in some cases, the client is a company that needs to have a board meeting in order to decide whether they will move forward or not. Moreover, the client will likely have to due diligence your business as well, in order to make sure they are in safe hands, or if you need to handle some sensitive information.
It may sound just like a first step but there is lots of back and forth, and that is why these types of businesses do a sales pipeline analysis. Every agreement that does not go through means a lot of time was wasted in vain. Learning from these deals is essential in order to increase the likelihood of future clients moving forward or even those who refused to sign the contract initially.
Client onboarding questionnaire
It is also common practice that during the onboarding process a client fills out a questionnaire, which helps you better understand who they are and find out about their business needs. Sometimes, this step even comes before you send a contract if it is one of the necessary KYC components for the client's approval.
The idea behind this step is to see what you will need to meet client's expectations and also to display how far you are willing to go to ensure their needs are met. It is also used to find out some basic information that you will require down the line like:
Basic business information such as an address, phone number, and email address.
The main point of contact in the client's company.
What is their expectation depending on the service you are offering (boosting performance, increasing their sales, getting more site visitors etc.)
Prior experiences with the similar companies
We also see this being used with streaming services like Netflix. You do a quick questionnaire on the shows you like so that their algorithm can create a unique user experience for you.
Assigning the client to the team member
Once the contract is signed and you have analyzed the questionnaire, then one of your customer management agents or implementation officer will take over the communication. They will likely communicate with another team member from the client's company in order for your systems to be integrated, or simply to set them up with your product or service.
Kick-off meeting or Demo
This is another onboarding stage that might come before signing the contract. The idea is to have a group meeting where your employees can meet new clients, and give an overview of your service, and in some cases a demonstration of how your product works and can help the client. So this is also a presentation that wants to outline your strengths and present the value of your service to your client.
One thing that can come in handy with those presentations is data visualization. You can use tools like Whatagraph for example to show your progress or present KPIs to your clients. Furthermore, it's a chance for the client to see how your collaboration will look like and ask follow-up questions.


Moreover, you all get to exchange your business stories, ups and downs, and your future goals. So, it more than just a technical meeting, it really about building relationships and trust, and therefore ensuring longer cooperation.
Welcome package and follow-ups
Once the client onboarding process is complete, you can share your welcome package via email. This can include some relevant information, FAQ, how to ask for assistance, new features that are going to be available soon, etc.
It is also important during the initial period after the client onboarding process to do follow-ups. This will mostly be a task for the client relationship manager. They need to be proactive and ask the new client if everything is to their liking if they have questions or concerns. New clients will definitely appreciate this, and it is a key component for turning a new client into a loyal user who will stick around.
FAQ
What is client onboarding KYC?
KYC stands for know your client, so it pertains to information that details who they are. This means that a company that is your client might have to send you their ownership structure, management structure, registration documents, license, etc. It is a common practice in the world of financial services or correspondent banking to have detailed KYC analysis, in order to determine if a client is compliant and if you can offer your services to that institution.
Almost any type of business can benefit from KYC analysis, as it allows them to determine how a specific client aligns with their core target audience, and how much they will benefit from a product or a service a business is offering. So even during the onboarding process, you can determine how likely the client is to move forward and stick around.
What does a client onboarding specialist do?
Customer onboarding specialists are there to guide the client through the onboarding process. During client onboarding, the specialist will educate them on your company's unique value proposition, help them with integration if needed, and show them how the product works.
Why is client onboarding important?
The client onboarding process is important because it helps you facilitate a healthy relationship with your client and even create more opportunities for sales and growth. You also get to find out what clients expect in terms of service and efficiency, and you can get relevant feedback that can help you with acquiring new clients.
What does onboarding mean?
Onboarding means turning a potential customer into a paying customer. The client onboarding process can be long as there is a lot of back and forth communication before clients decide to sign the agreement and pay for the service. It also a process when clients fill out a client questionnaire or client onboarding form so that a company can ensure their service or product is tailored in accordance with the client's needs.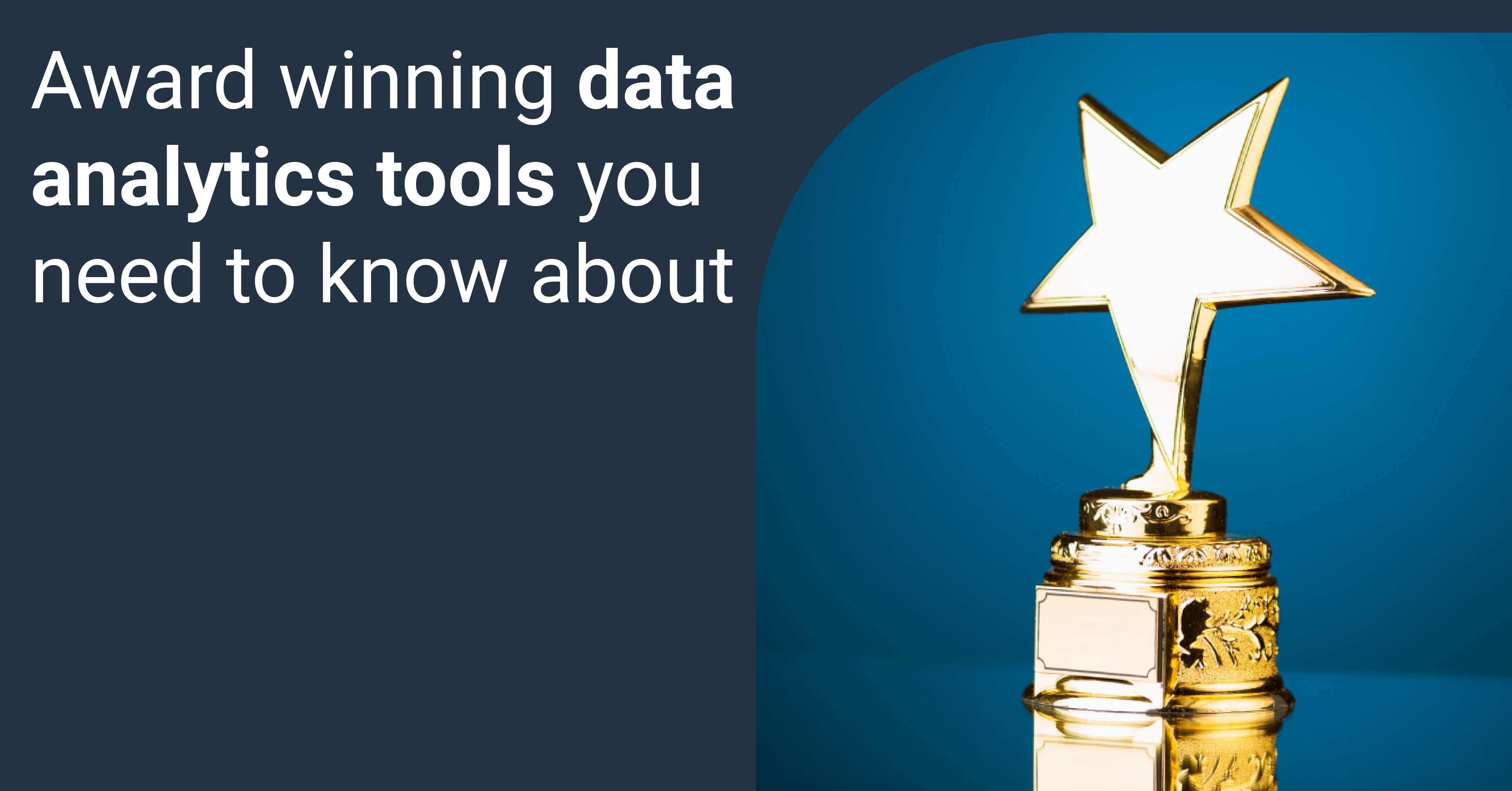 Marketing agencies have an increasing demand for specialized online marketing services. Here you will find a list of the best channel marketing tools and software to help you become a leader in the industry and overcome the biggest pain points of 2021.
Read more...