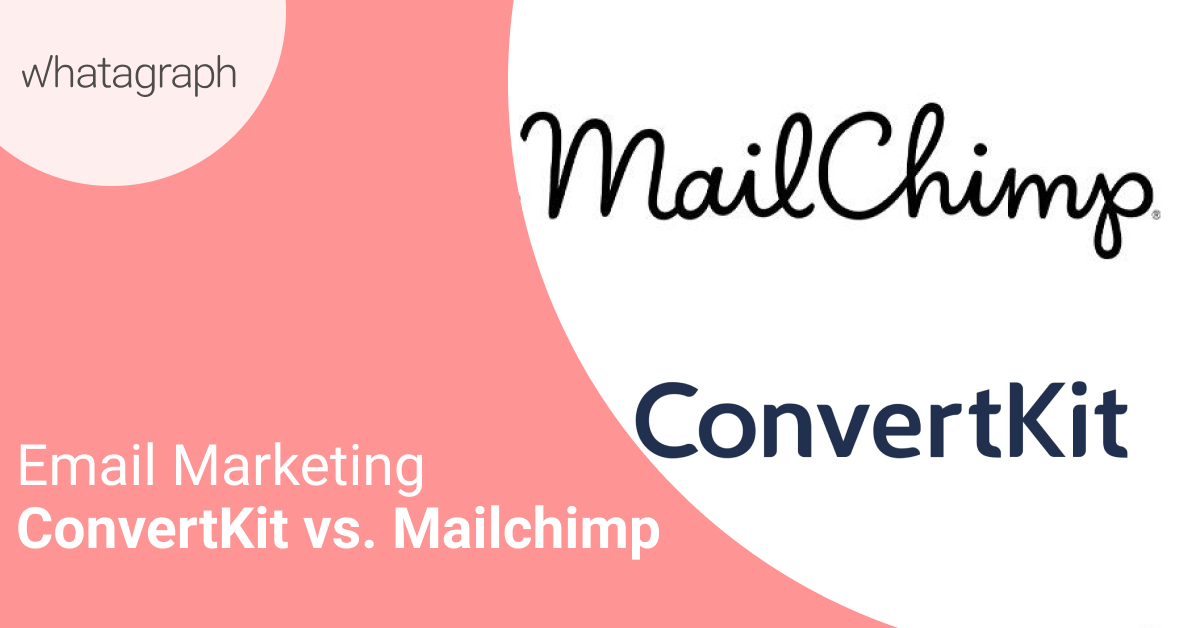 Convertkit vs Mailchimp: Let's Compare Both
Jun 01, 2020 ● 6 min read
Businesses of all sizes need a scalable and reliable email marketing software, and right now two of the best apps are ConvertKit and MailChimp. These email marketing apps offer similar features, but they do differ in certain ways.
Both apps are designed for small businesses to help them create one-to-one conversations with their users or get started with email marketing. They allow you to create landing pages, forms to generate leads, and complex automated email campaigns.
Table of Contents:
ConvertKit vs MailChimp: Who Are They Designed For?
The target audience of ConvertKit is creators, including authors, bloggers, poets, YouTubers, musicians, painters, chefs, podcasters, teachers, designers, makers, and other small business owners and freelancers. It's more suited for those who can create emails using an HTML editor due to the lack of drag-and-drop email editor.


Image source:https://convertkit.com/features
MailChimp, on the other hand, is designed for every marketer. Thanks to its personalized in-app tips and user-friendly interface, it's perfect for novice marketers and businesses that don't want to waste time on creating campaigns. Its advanced features, on the other hand, makes the app great for experienced email marketers.
Source:https://gsuite.google.com/marketplace/app/mailchimp/463212601548
MailChimp vs ConvertKit: Features
Ease of Use and Editor
Generally, both apps are easy to use, but let's see the process of creating an email in more detail.
With MailChimp, you have an easy to navigate interface and ability to choose whether you want to choose recipients and add sender details before designing the email, or jump straight into the designing process.

This app has an intuitive, drag-and-drop editor, so adding and removing elements, changing styles and images, and editing text are pretty easy. You also have the Undo option when editing text.
With ConvertKit, you have a less exciting interface that is easy to navigate. Here, you must enter the subscribers and sender details before creating your email.

The app's editor offers fewer options than MailChimp, but this is what makes it easy to use. Unlike MailChimp, ConvertKit doesn't have a drag-and-drop editor, so the offered email templates are text-based. This means fewer options to edit the email, including formatting text, adding images, changing font sizes and color, etc. Also, you don't get an Undo button here.
| | | |
| --- | --- | --- |
| | | Overall, both apps and their editors are pretty straightforward and easy to use, so it's the little details that can make you choose one over the other. |
Design & Flexibility
MailChimp has more than 80 themed templates, including event invites, newsletters, holiday emails, and e-commerce promotions. They are completely designed so your job is to only add your copy. What's more, the platform offers 14 blank layouts that users can apply their design to. Overall, this app offers more visual aesthetics and flexibility when creating an email.
On the other hand, ConvertKit has only 3 basic templates, all of which are text emails with different fonts. They are text-only, modern, and classic. The modern and classic templates allow you to add images and apply text formatting. If you want to do advanced formatting or further customization, you'd have to edit the email HTML code yourself.

So, don't expect too many fully-designed visual templates. That's because they believe that simple emails or plain-text emails provide better results than fancy template emails.
| | | |
| --- | --- | --- |
| | | Even though this makes sense and has proven to be true in some cases, we still think that it's better to have more choice for email designs, so we have to hand this round to MailChimp. |

A/B Testing
ConvertKit allows A/B testing only for subject lines. There's A/B to the right of your email subject line when creating an email, and clicking it will add another field for your second subject line variation. All you have to do is enter your subject lines, and the app will do the rest.

What the app does is sending each variation of the subject lines to 15% of recipients, and after 4 hours, the more successful version is sent to 70% of recipients. The testing time or percentages can't be changed. After sending the email, you can click into the designated email to view the report, thus tracking the results of the testing.
On the other hand, the free plan of MailChimp doesn't offer A/B testing. The paid plans, however, allow A/B testing of one of 4 variables, including "from" name, subject line, send time, and content. The content variable, for example, allows you to test different blocks of content or email templates in the app's drag-and-drop editor.

With MailChimp, you can create up to 3 variations of one type of variable. For example, you can test up to three "from" names. The app generates and sends different email campaigns to different sets of subscribers. You can track total revenue, click-through rate, or open rate to choose the best email.
| | | |
| --- | --- | --- |
| | | Even though the free plan of MailChimp doesn't offer this feature, the paid plans provide a better A/B testing than ConvertKit. |

Registration Forms
With ConvertKit, you can create forms in different ways, and generally, the process is simple. You can add your form as a pop-up, embedded, or slide-in form, and adjust images, colors, and custom CSS. The app prevents duplicate subscriptions by allowing you to hide forms from returning visitors.
MailChimp offers three basic types of form: subscriber pop-up, embedded forms, and form builder. You can choose different designs for the entire list from the Design It tab, but you can't create different designs across different forms.

What's confusing about the forms feature of MailChimp is that you feel as if a different editor comes up for every type of form you want to build. One visual editor looks completely different from the others you find in this app.
| | | |
| --- | --- | --- |
| | | Overall, the different editors of MailChimp make the process more confusing, unlike the single, easy-to-use ConvertKit editor. So, we have to give a point to ConvertKit. |

Landing Pages
Both apps have inbuilt landing page builders. ConvertKit has four landing page templates, and the editor is pretty easy to use. You also get reports on several subscribers, visitors, and conversion rates.

The options to adjust the design are limited to changing colors and adding CSS. The good thing is that if you don't want to use the ConvertKit domain, there's the option to host the landing page on your website.
On the other hand, MailChimp has eight landing page templates, including a couple of blank layouts that users can apply their design to. The app allows you to drag and drop content blocks which provides more design flexibility.

When it comes to the landing page editor, it's so much easier to use than the MailChimp's form editor. You get reports on subscribers, clicks, visits, and conversion rates. Unlike ConvertKit, you have to pay an additional $99 per year if you want to host landing pages on your domain.
| | | |
| --- | --- | --- |
| | | Overall, we think that MailChimp is the winner in this round thanks to its design flexibility and the higher number of templates to choose from. |

Reporting
ConvertKit provides basic reporting, without even having a separate section for reports. The reports are minimal, providing stats on click rates, open rates, links clicked, and unsubscribers.

Unfortunately, there are no stats on click heat maps, geographical data, bounce rate, and other insights that are important for email marketers. Another disadvantage is that you can't change the names of emails for internal purposes.
On the other hand, MailChimp offers all sorts of reports. Besides the basic performance reports, it shows click maps, opens by location, social stats, hourly performance, e-commerce sales, a performance by domain, etc.

What's more, it also compares the performance of your campaigns against industry average click and open rates, complaints received, and bounce rates.
| | | |
| --- | --- | --- |
| | | MailChimp is the clear winner of this round. Integrations and Extras |
Integrations and Extras
ConvertKit has almost 90 integrations to a wide range of applications and tools, including WordPress, Wix, Stripe, Shopify, and other giants. The only downside is that this app doesn't offer integrations with any major CRMs.
MailChimp has a lot more integrations than ConvertKit, including many CRMs. Unlike ConvertKit, this app doesn't offer integration with Shopify.

Another point for MailChimp, unless you need your email marketing tool to offer an integration with Shopify.
Pricing of each tool
Both ConvertKit and MailChimp offer a free plan. However, MailChimp's free plan includes most features and allows up to 2,000 subscribers and 10,000 emails per month.
On the other hand, ConvertKit's free plan allows up to 1,000 subscribers per month, unlimited emails, and no automation or reports.
The price of other plan levels of both apps depends on the number of subscribers:
For 5,000 subscribers, ConvertKit charges $79 per month, whereas MailChimp charges $49.99.

For 10,000 subscribers, ConvertKit charges $119 per month, while MailChimp charges $75.99.

For 50,000 subscribers, ConvertKit charges $379 per month, while MailChimp charges $259.
Which Email Marketing App Is Better?
Both email marketing apps offer amazing features for small businesses.
MailChimp is a better option for those looking for simple email creation, sending, and automation at no cost. The free plan of this app allows you to access basic templates and one-click automation, and store up to 2,000 contacts.
The drag-and-drop editor of MailChimp makes this app a clear winner when it comes to email marketing features.
ConvertKit is a more expensive option, but it does provide superior form and landing page features. So, this app is a better choice for those focusing on lead generation and customizing their landing pages with the added benefit of email.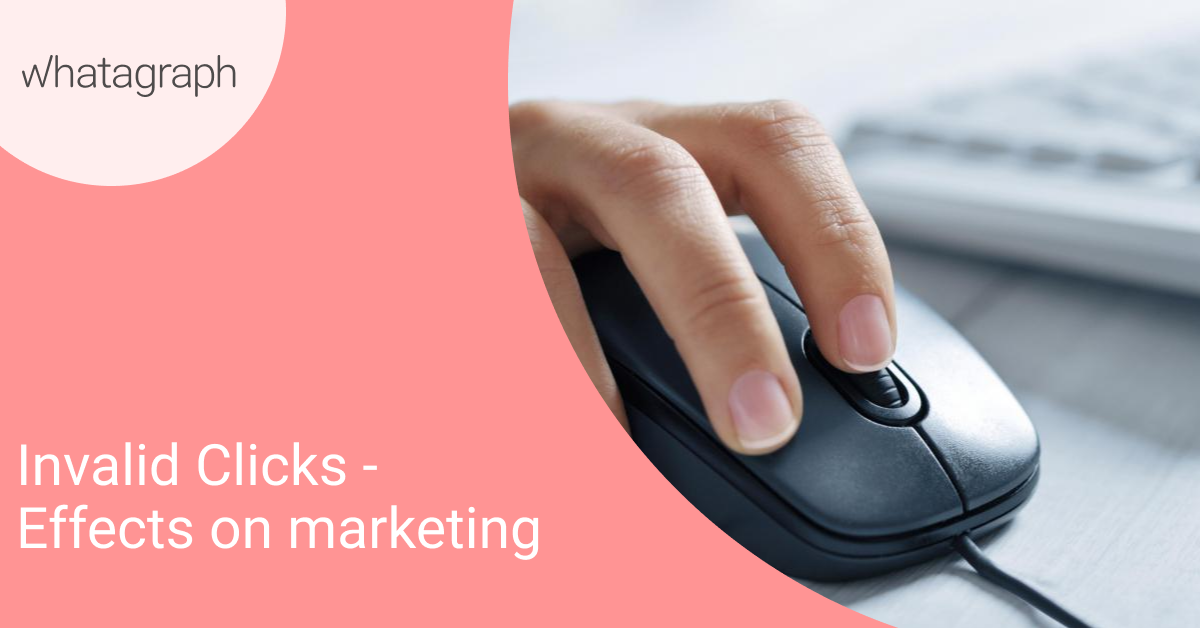 Ad fraud and invalid clicks have become a huge burden on PPC campaign budgets. Ad fraud is aimed at purposely expending firm's budgets by clicking on various ads - typically with the help of bots. Let's take a look at what the exact damage these activities can inflict on your ROIM and what you can do to avoid this.
Read more...