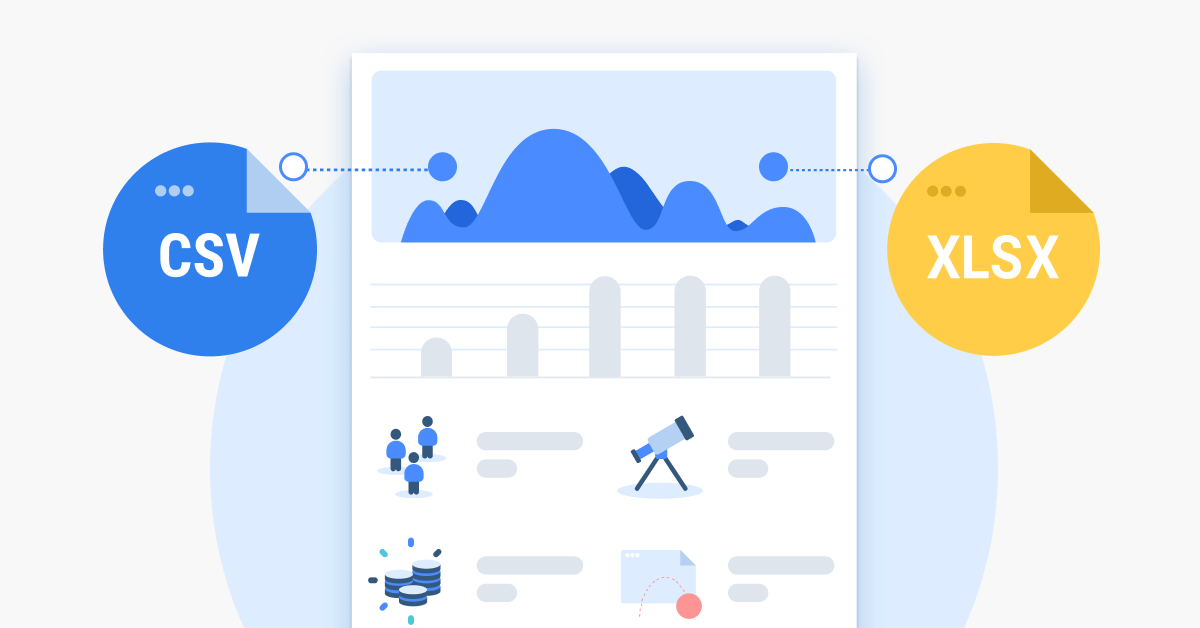 Leave No Data Behind with CSV/Excel File Import
Can't find the integration you need? Want to showcase data from an offline source? We've got you! Our new CSV/Excel file import lets you add custom data from virtually any source to your marketing report. Learn more about it below.
In today's marketing world, the old-timey proverb "measure ten times cut once" is becoming increasingly relevant. With the plethora of performance data that is available, we have no excuse not to monitor KPIs and optimize marketing budgets to focus on channels that help us reach our goals.
The Problem
However, this poses some issues. First, it's having to deal with information overload. Access to data is useless if we can't make sense of it, and according to a survey by Dun & Bradstreet, only 50% of B2B marketing and sales decisions are actually backed by data.
The second problem is data decentralization. An average account manager is said to use "more than 12 different tools to manage campaigns and data." Pulling analytics from so many different sources is burdensome and further defers marketers from reporting on their performance.
The Solution
Whatagraph was built to solve these core issues by offering visual and automated marketing reports to everyone. We support more than 30 integrations and offer pre-made report templates so you could easily track the performance of your PPC, SEO, social media, email, and other campaigns.
But... Every so often we get a client who is using an online marketing tool that's not supported by Whatagraph API integration. Or they have data from offline sources that can't be easily pulled into their reports.
Up until now, the only way to display data from unsupported sources next to all other analytics was to enter it by hand using the "Add offline data" functionality. But that'll majorly change now that we've introduced CSV and Excel File Import.
Report custom data from virtually any source
The CSV and Excel file integrations are our ad-hoc solutions for marketing apps we don't support yet. We have ready to use SEM and SEO report templates to a niche like social media platforms, CRM systems, marketing automation, e-commerce, remarketing and retargeting, etc. What you get is a comprehensive report with all your data analytics in one place.
Add offline data to your reports
While digital is still the reigning king, it's possible you or your client still perform offline marketing, i.e. ads in print magazines, TV commercials, billboards, POSM, and other OOH material. Or maybe they have offline databases with client information, credit card transaction history, loyalty card usage metrics, etc.
Showcasing this offline data next to your online marketing analytics is pretty important to understand the full scope of your campaign performance. This is where the CSV/Excel file import comes in handy as well.
Conclusion
While this is in no means a revolutionary feature, we like to jokingly call it one small step for Whatagraph, one big leap for your marketing reports.
The CSV/Excel file import gives you real flexibility to add any data from virtually any source on the web or offline. To try it, connect to your account, click Add new source, and select File Import from the Custom tab. Happy reporting!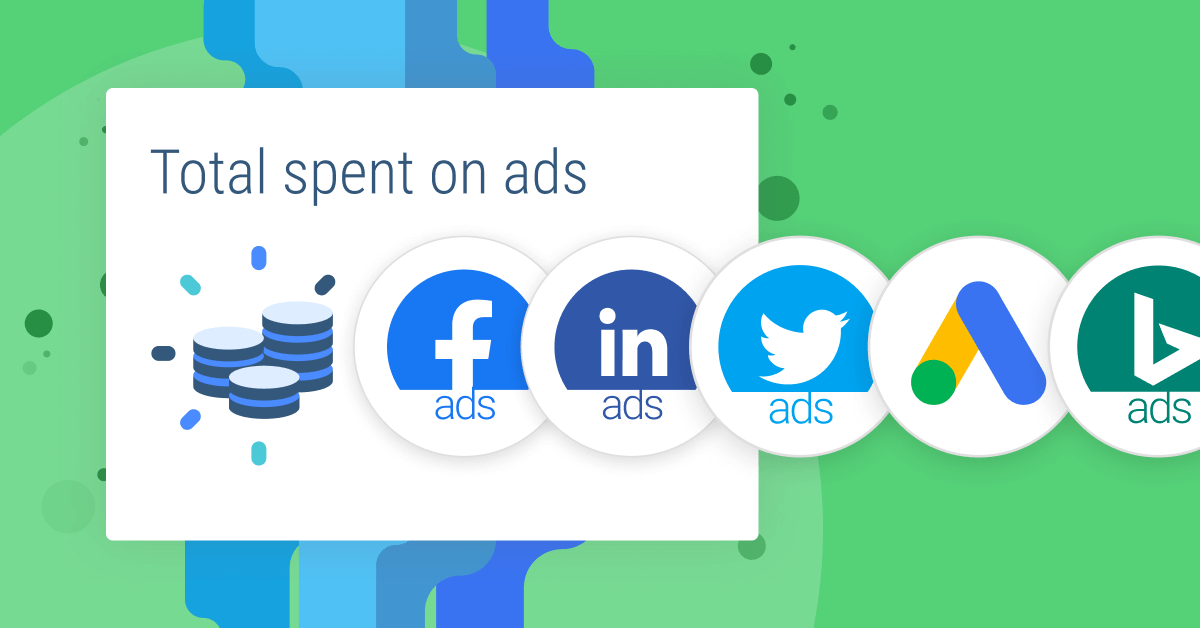 Ever wanted to show combined data in your marketing reports, like total followers on different social media platforms? Here are 7 ways PPC and social media managers can use data blending in their marketing reports.
Read more...