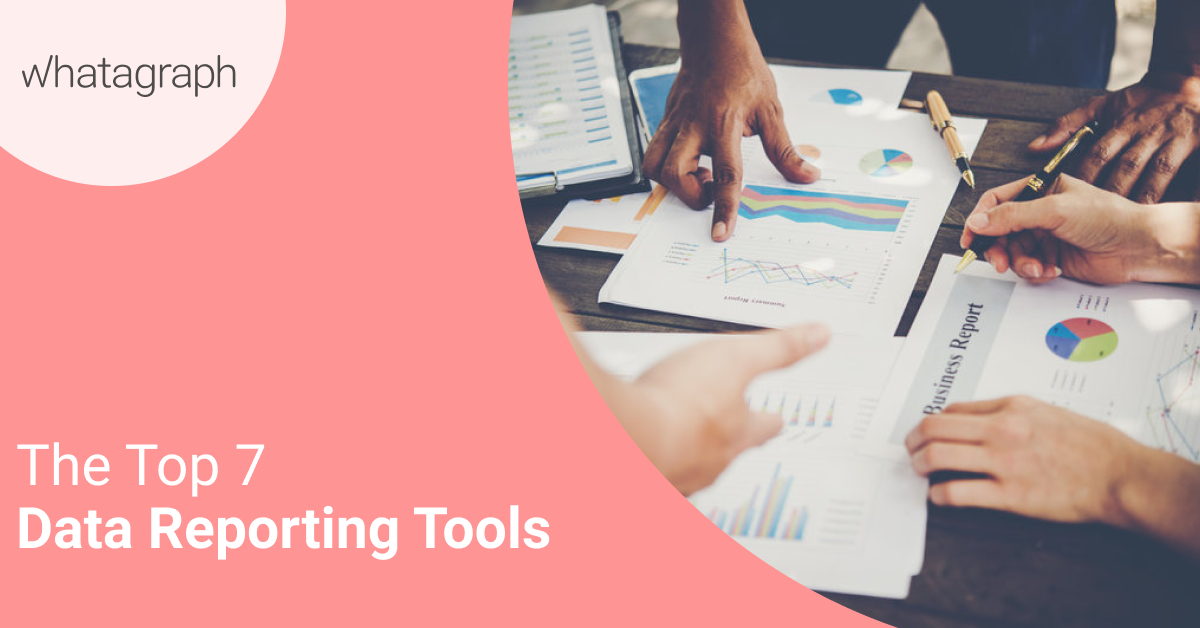 The Top 7 Data Reporting Tools
Jun 09, 2020 ● 5 min read
The roles of data reporting tools cannot be undermined in business operations. This is because the reporting tools are in charge of generating updated sneak peek of crucial areas to businesses, which can then be transferred to other team members for proper monitoring and adjustments.
Table of Contents
Apart from that, reporting tools function to make the analytics teams gain insight into the overall "sixth sense" of how things are going in the business.
Do you know that there lies a clear difference between analytics tools, business intelligence tools, and free reporting tools? The thing line existing between the three terms can get murky, especially whenever some tools are configured to allow end-users to enjoy the features of all the three. Or probably when the teams of marketers are granted a little loose of the categories.
Here we'll be revealing the top best data reporting tools to use for your business, but before we do that, let's begin by explaining the difference between reporting tools and business intelligence tools, which is, of course, their closest cousins.
Reporting Tools vs. Business Intelligence Tools
The distinctions between a data reporting tool and business intelligence tools can seem a bit fuzzy. This mainly happens whenever you center your discussion on the tools themselves. Some analytics tools perform the functions of both reporting and business intelligence tools.
A reporting tool helps to generate a snapshot of your business activities. Apart from that, a reporting tool functions to help you create a picture of the relevant data for a specific subset of your business. Do you want to have an overview of the monthly figures based on each product category? That's simply possible with a data reporting tool.
On the other hand, a business intelligence tool allows smooth integration of data from different aspects of your business. You can also integrate data that are entirely external to your business from a broader view to gain valuable insights into what's working and what's not.

In the pure sense, reporting tools reveal what's happening at a specific point in time, whereas business intelligence tools will help you figure out why that thing is happening at that moment.

Now that we've established the difference between business intelligence and reporting tools, the next thing is to take a look at the top reporting tools and effective ways to utilize them in stacking your data. We've put together a list of the top reporting tools across a wide range of complexity and price points. Let's take a look at them below:
Whatagraph
If you do not track the appropriate KPIs, you'll be on the verge of hampering your lead generation efforts. Whatagraph is a marketing report tool that has the features of bolstering the reporting capabilities of your agency.

This platform provides the needed resources to manage and track your business marketing campaigns and reports. Apart from that, it provides a comprehensive assessment of marketing efforts on your lead generation.
For digital marketers, employing a variety of marketing tools is paramount as it is a crucial step towards reaching their lead generation goals. Whatagraph integrates a broad range of different digital tools to offer aggregated marketing data and visual reports to users.
With Whatagraph, your client or customer will gain valuable insights into the channels driving the much-needed traffic and converting leads. These vast integration possibilities make the assessment of your cross channel platforms much easier.
Izenda's Embedded Analytics
Izenda's Embedded Analytics is a web-based data reporting platform that is designed and configured to integrate seamlessly into an existing framework. Typically, the software is designed to be embedded and provides users the opportunity to add data analysis, data visualization, and reporting tools to their products. Aside from that, it can also be utilized as a standalone reporting tool.
Image source: https://www.izenda.com/
Regardless of its embeddable nature, Izenda doesn't deploy a new or proprietary data warehouse. More so, it is designed to use its automated query building engine to smoothly build reports from existing databases. If you've got much of a data stack in place and want to add an effective reporting tool, Izenda's features are excellent and appealing.
Host Analytics
Host Analytics offers a broad range of products in the enterprise performance management space, including Reporting Cloud. This is designed to assist financially inclined business users in generating automated business reports. Just as it sounds, Reporting Cloud is a cloud-based component of the Host Analytics ecosystem, which excellently excels in areas in quality of presentation.
The system also features in-built support for data reporting that requires strict compliance oversight such as IFRS-compliant balance sheets, US GAAP, and a host of other financial data. If you are in search of an enterprise-scale reporting tool, Host Analytics shouldn't be left out on your list as it is designed with finance in mind.
BOARD
BOARD describes its self-service reporting tool as a unified decision-making platform. This is because it practically combines both standard business intelligence reporting tools with the ability to utilize advanced analytics approaches, all on a single platform. Apart from the now-standard suite of dashboard and data visualization tools, BOARD also features extensive forecasting, planning, and decision support tools to help extend your analysis.
Image source: https://www.board.com/
BOARD has two separate ways of deployment, which is either on-premise or in the Cloud. This data reporting tool offers a wide range of data import options. It is designed with an interface to be entirely visual and it easy, and hassle-free to use. BOARD is a self-service platform that maintains a strong community of supportive users who provides assistant for new users in getting back on track if peradventure they get stuck. Do you run a small or midsize business venture? You can make use of BOARD to solve a wide range of analytics tasks for your business.
Adaptive Insights
Adaptive Insights is a web-based software as a service suite designed to assist you in budgeting, forecasting, and reporting tasks. The interface is specifically designed to familiarize with Microsoft excel users as well as its drag-and-drop report builder directly integrates into Microsoft office. This gives room for new users to begin working with your product without leaving the office environment's comfort zone.


Image source: https://www.adaptiveplanning.com/
Adaptive Insights reporting tools are placed in high regard. So, if you have a team that is well-versed in working with an MS office environment, Adaptive Insight is a straightforward tool that should be on your list of data reporting software.
Zoho Analytics
Zoho offers Zoho Analytics, which was formerly known as Zoho Reports. It is a self-service reporting and business intelligence tool that specifically emphasizes on automation and usability. Both automation and usability are the best features of the Zoho Analytics automation reporting function. After the collection and conduction of error checks, gaps, and other issues on your data, the Zoho Analytics tool allows users to automatically generate business reports without having to construct a single query.
Zoho Analytics is configured with a unique feature, which is known as a report access setting. With this setting, users can easily control the kind of people that assesses the report with the one report or multiple report option. This data reporting tool also allows for the changing of the rules according to the individual's preferences.
The system is also loaded with a bunch of tutorials, videos, and other helpful extras to make it easy and hassle-free for new users. For a team with a democratized BI approach where multiple approaches and technical sophistication levels are focal points, Zoho Analytics is an excellent reporting tool.
ClicData
ClicData is a cloud-based business intelligence platform that performs two primary functions; one is as a combination reporting tool while the other is a data warehouse. ClicData is systematic in its performance. First, it allows users to generate all their data and gather into a personal data warehouse.
After this, it then cleans and processes the data through a proprietary ETL system and creates reports and dashboards using a simple drag and drop interface. ClicData has a report sharing functionality that offers a high flexibility rate, giving room for reports to be sent via email, attached as PDFs, pushed to the web or social media platforms, or published on the company's intranets.
ClicData also offers integration for mobiles such as iOS and Android, providing the visibility of reports to users from their comfort zones. If you are in search of an all-in-one reporting and warehousing system, ClicData is an excellent tool with an easy interface.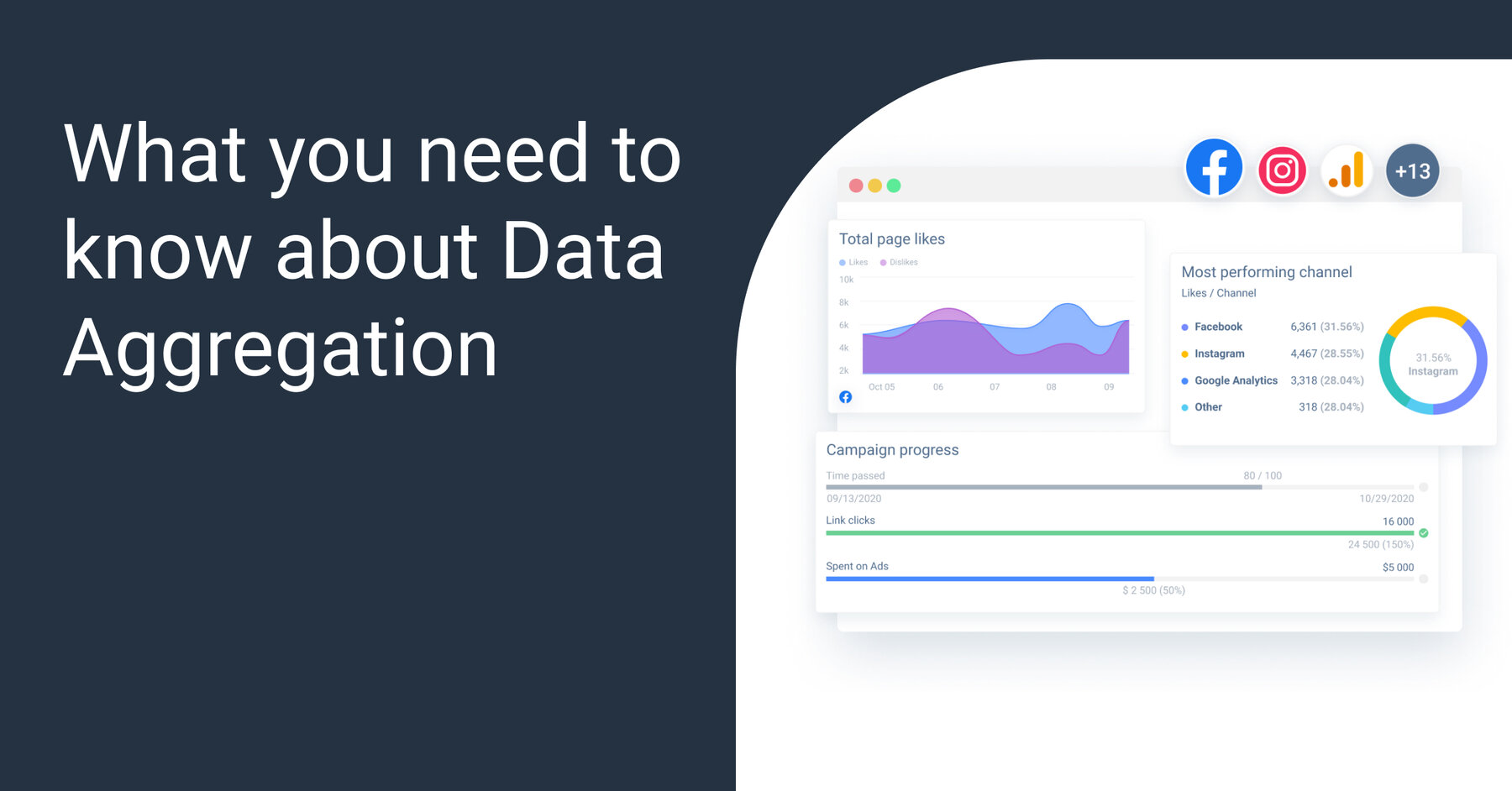 The retail industry, manufacturers, and marketers all need relevant data in order to do their job. Products need improvement, services need to evolve, and the goal is always to get as many users as possible. However, any business-to-community model faces a challenge, and that is to figure out what the audience wants and how to get them excited about the product.
Read more...