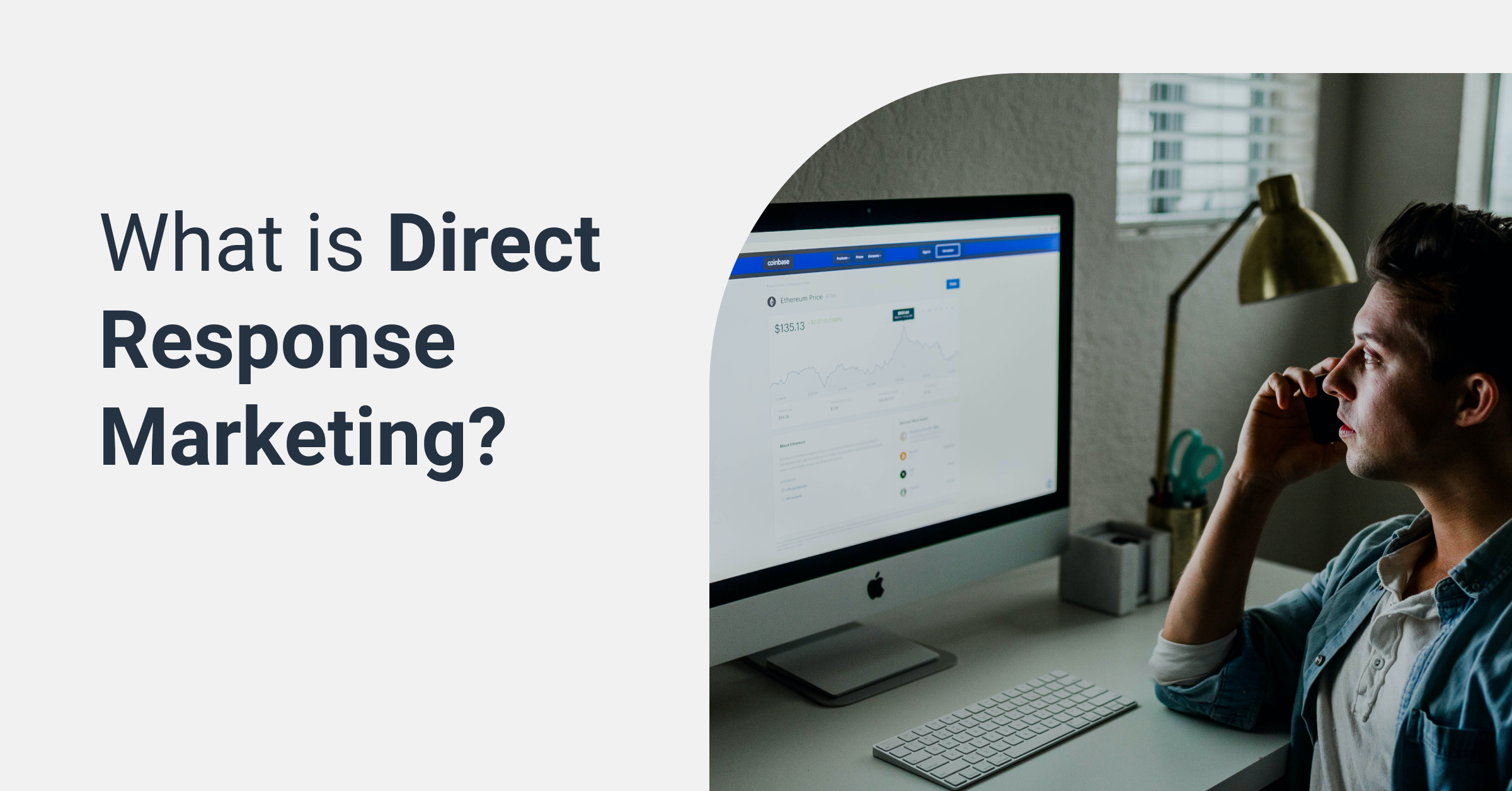 Direct Response Marketing for Beginners
Oct 23, 2020 ● 10 min read
Around 15 years ago, a person only needed exposure to an advertisement four times before they decided to purchase. Move forward a decade or so, and before purchase, a person needs to see an advert at least sixteen times to take action.
What is direct response marketing?
Each day, potential customers receive a flood of marketing messages, and it requires creative thinking and a call to action for any advertising to pay off. Directing marketing towards results is the way to go, instead of merely sharing messages and waiting for a response.
With this in mind, some companies stand out for having memorable ads and tight marketing strategies. Coca-Cola is known for its creative marketing approach, which translates into a quick response rate and sales.
Ever wonder why their marketing efforts are so successful?

Over the years, this company has noted the incredible value of direct response marketing. When Coca-Cola creates a direct response marketing campaign, the focus is on sharing an emotional message. It's done creatively and in a way that leaves an impression.
An example of direct marketing in recent times is the Share a Coke campaign. The direct response ads were featured on various platforms, including the product itself. To create brand awareness, potential customers were prompted to purchase a Coca Cola with the name of someone they care about and then sharing with that person.
Creative ideas like this have all rights reserved not to be replicated by other brands seeking to create a response ad. This marketing strategy was successful on a worldwide level.
Direct response marketing is meant to drive instant conversion.
It is a sales technique that seeks to encourage a customer to make an instant purchase decision or take action based on what is in the advertising. As illustrated in the preceding example, this can be through a direct response ad or directly on the product. There is one advantage of this form of marketing, and that is getting immediate responses. With this information, it becomes much easier to determine the marketing message's validity and measure targets' outcomes.
For direct response marketers, having information in real-time may be the difference between a successful campaign and one that fails. This works because the interaction with direct response marketing is two way, allowing customers to interact and respond to a call to action. For this to occur, the response ads connect with a customer's feelings and prompt the response.
A straightforward way for marketing direct response is by giving customers an offer through a direct response ad. When done digitally, it is simple to determine whether they select the offer by clicking on ads, and it will also be clear how many times they saw the ad before a response.
The Coca Cola example reveals that there are massive companies that make use of direct response marketing to drive engagement and sales. However, this type of marketing is also ideal for small businesses due to its simplicity and the ability to measure results quickly. A small business owner is interested in quick results, and the use of direct response marketing channels enables just that, allowing for flexibility in meeting any business goal.
Direct response marketing leads to a call to action for the customers:

Subscribe with your email;

Visit our website;

Enter the coupon code now;

Buy from our store;

Call this number for more information;

Send a text to this number.
To make these actions possible, marketers can create a direct response Ad.
What is direct response advertising with an example?
How quickly does it take to make a decision? With all the information at hand, it should take an instant. That is what direct response advertising is all about. It is like having a one on one interaction with your target audience to spur them into direct action.
By comparison, a traditional advertisement features a brand sharing information about their identity and what is on offer to the customer. The ultimate goal of a traditional advertisement is to get the target to buy something. Although there is an aspect of sales in direct response marketing, there is also a push to educate the customer. with a direct response ad.
Consider Google ads that appear at the top of the search results when you are seeking some information. These ads are designed to stand out, with the direct response being a click that connects to a landing page. They will feature an attention-grabbing headline that contains a promise of what will happen if a person clicks.
Underneath the headline is the website, as well as a description of what the website is about. Within the description, the user may see a sales copy that expands on the headline offer. This is the response marketing that will prompt the user to click. Once on the landing page, the request may be for an email address to be entered to become a part of a mailing list. The entire purpose of these connections is to gather contact information, which can be used to drive conversion.
Another channel that capitalizes on direct marketing response ads is Youtube. These are seen as a banner ad, with a call to action button at the bottom of a video. One of the customers' frustrations is ads that interrupt their viewing experience to play from start to finish, which is possibly why so many customers choose to skip the ad.
With this type of direct response marketing, a user can choose to click the button to find out more about the ad. There is often a sense of urgency with these types of display ads since they only appear for a limited amount of time over the video.
Examples of Direct Marketing
Understanding direct marketing requires determining what the result of the interaction should be. As a tool, it should lead customers to take immediate action. This could be purchasing a product, going through detailed content, subscribing to a newsletter, and more. The customer needs to put in some effort to get a result after direct response ads. There are various ways to reach a customer through direct marketing, including the following:
Text Messages


With a text message, the customers receive a notification on their phones that prompts them to action. This is an excellent reaching customers, no matter where they may be and at all times. Marketers who choose this direct reach option will typically be sharing information on an offer or event.

Direct Mail


This used to be mail that was unsolicited and sent directly to customers through the post. As a strategy for direct response marketing, direct mail requires customers to agree to receive specific information customized towards their needs.

Online Ads


These appear within websites, social media pages, and even articles. Often they are banner ads though in some cases, they appear as a pop-up. They typically offer deals to spur on some excitement for a quick click and connect with the customer.



Within these adverts, the offer will have a deadline to stop the user from ignoring the required action. Like with any marketing action you take, you should track how your online ads are performing. The best way to do so is by

using a marketing data tracking tool – with Whatagraph, you can create automated performance reports

. Add

Facebook, Twitter, and more ad integrations and check results in real-time.
Track and report direct response marketing metrics!
Start Free Trial
Mail flyer


Whereas most of the direct response marketing examples shared this far are for digital marketing, and mail flyers fall into the category of snail mail. Flyers are written documents that are larger than postcards that contain information to educate through brand awareness or entice users with an offer.

They have significant information, including a phone number, products, a service, giveaways, offers, coupons, or a contest. They will give the customers options to benefit from a brand by experiencing a direct connection.

Coupons


Available in various forms, a coupon offers a discount or benefit of using a product or service. They are time-bound and need to be used during the checkout process to be valid. Online, a coupon in direct response marketing is in the form of a code to be entered into a select website. When in a magazine or newspaper, the direct response is in the use of a voucher.
Door to Door


Decades ago, to sell cosmetics or beauty products, salespeople would go from door to door as a form of direct response marketing. This means that they would select an area and purpose to directly respond from their audience by selling a product right at their doorstep. Areas for the sales were chosen based on buyer personas. Today, this form of direct response marketing continues since it still impacts making a sale.
What are the two types of direct marketing?
There are over ten different direct marketing types, though the most popular is email marketing and social media marketing.
Email marketing works with an email list, which can be built up in various ways. One way is gathering email addresses using the landing pages of websites. Customers or website visitors are often offered something by sharing their email address, such as a coupon, discount, services, or even solutions to a problem. This ensures that the email addresses are shared voluntarily in a process known as permission marketing. By giving their addresses directly, there is less conflict or friction with leads.
Through the emails, a marketer can generate leads by sharing newsletters that prompt the audience to participate. These emails can form the basis of a marketing campaign. Using website analytics, it is possible to check how many people received the message, how many open the message, and a link within the email, the conversion rate. All this allows for precise and measurable results to meet the desired goals.
Social media advertising is another critical tool for direct marketing. There is so much that can be shared on social media as part of response marketing campaigns. This includes a blog post, article, coupons, infomercials, podcasts, short and long-form ads.
Social media platforms include Facebook, Instagram, LinkedIn, Twitter, and others. When choosing the platform, the advertiser can target audiences based on their interests and motivations. For example, on Facebook, users may be seeking to share an experience, build relationships with friends, share stories, and interact.
However, on LinkedIn, users may be seeking professional referrals, education, an opportunity for growth, branding, and lead generation. With a clear purpose on social media users' characteristics, a marketer can connect with them and craft messages that consider their behavior and desires for a positive outlook.
How do you learn direct response marketing?
Direct response campaigns require a step by step approach to ensure that everything is in place to get audiences to respond. These steps are as follows:
Step 1: Specific targets
The direct response marketer needs to be exceptionally clear about the target market. Different platforms make it easier to narrow down and reach the right customer through a direct response ad. On social media platforms, one can target a niche by selecting the demographics, location, and time targets are online and more. It is also possible to reach the right audience on billboards and television commercials. The key is to make use of market data and research when targeting.
Step 2: Clear purpose
The purpose of your communication needs to be concise or spot on. For someone who is flipping channels or scrolling online, this will cause them to stop and take in the ad's information.
Step 3: A clear call to action
This requires a specific offer, preferably for a limited time. Use direct language and communicate something that the target wants. Then, consider the call to action to be an invitation for the customer to do something that will change an important circumstance.
Step 4: Ease of response
It should be easy for the customer to respond to the ad campaign. This may be in the form of a button on a digital ad, or somewhere they can enter their email address. With tv commercials or billboards, customers can be directed to a number to call, websites, or a text number to share a specific code.
Step 5: Include giveaways
People love the chance to get something for free. This could be a product or service sample, a gift when they purchase, a newsletter - anything. For those customers who are determined to find something of value, a giveaway will directly respond to the advertising.
Step 6: Create urgency
The best direct response marketing techniques include a time limit so that customers feel a sense of urgency to respond. By nature, many people procrastinate, making decisions, especially if spending money is involved. Urgency enables quick interaction and decision making.
Step 7: Tracking results
Tracking ensures that there is an understanding of conversions from the ad. With tracking, it is possible to determine why the customers took specific actions and what solution they were looking for. This allows for an account of the prospects choosing the offering and calculation of ROI.
Benefits of direct response marketing
With marketing techniques, direct response marketing grows in popularity as an excellent way to reach customers and drive conversions. Here are the reasons why:
Direct marketing overcomes the challenge of interacting with the right customer. By allowing customers to become subscribers, the recipient has a genuine interest in the promotional message. Over time, it is possible for message automation for long term benefit.

With customer data being collected, messages can tap into the emotions of the customers with customization. Effectiveness and relatability help to foster a relationship that can then translate into buyer action. This helps build a connection with the brand and all that it has to offer - and creates room for a direct response from customers.

A direct response campaign allows for measuring return on investment. For small and medium businesses, this delivers incredible value to their marketing investment. The reason for this is the frequency with which they advertise. While a large company may be able to drown out the competition with brand advertising, a response marketing plan for small businesses allows for reaching specific consumers interested in their offer. When a return turns to revenue, a small business owner can make conclusions about what works for their target and thus repeat winning actions.
Direct response marketing is one of the few marketing strategies that anyone can use to get clients, increase revenues, and achieve high levels of business success.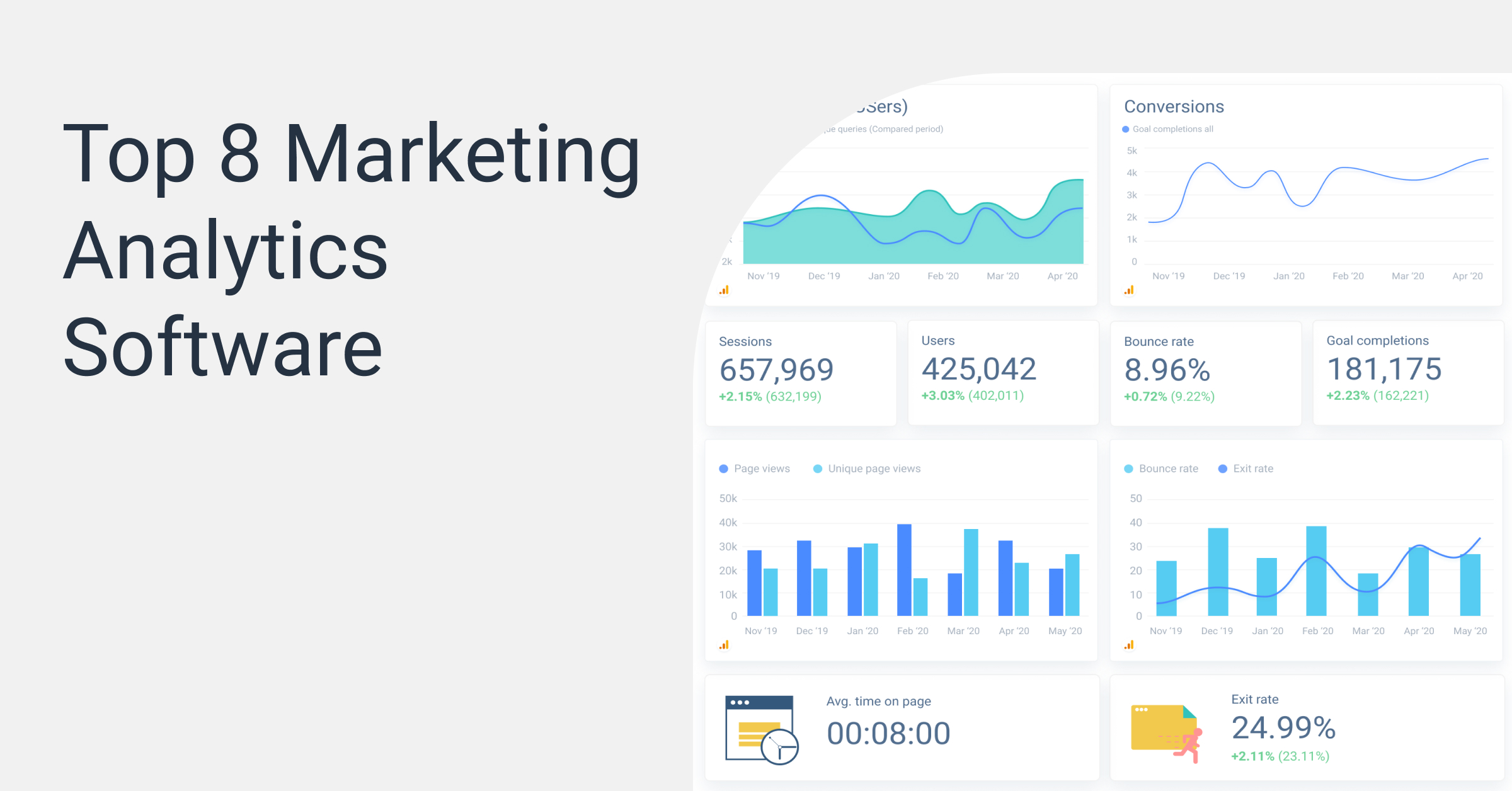 Knowing how your marketing strategies are performing is as important as having such strategies. And when they aren't converting or helping you smash your set goals, you should consider strengthening the areas of weaknesses that hinder the desired performance.
Read more...