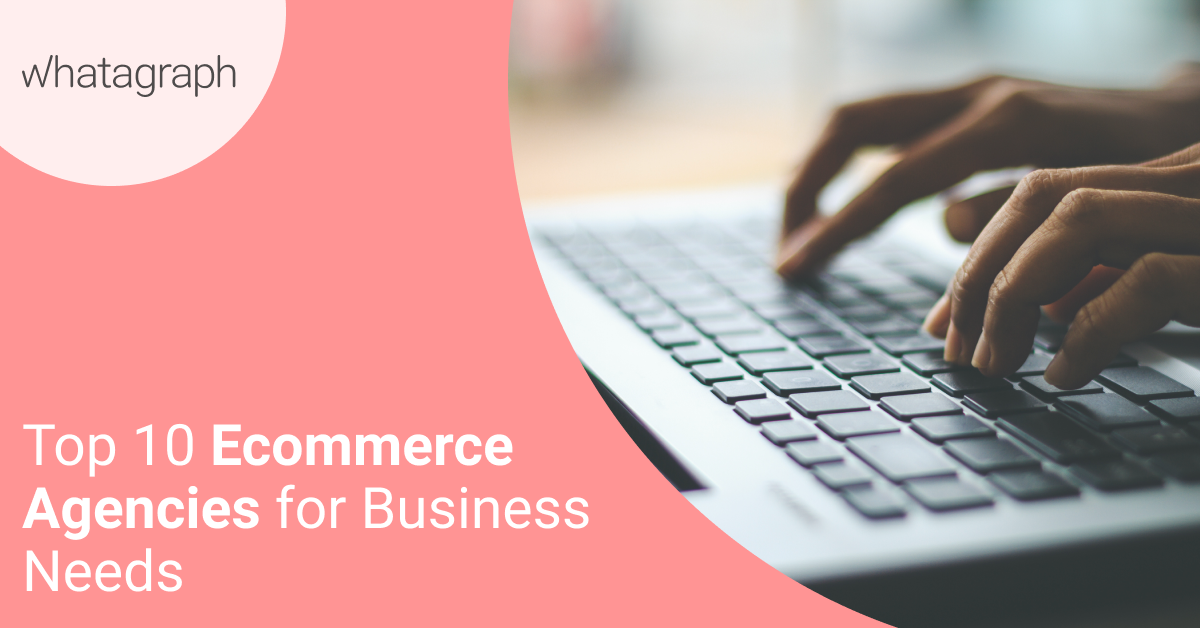 Top 10 Ecommerce Agencies for Business Needs
Feb 21, 2020 ● 4 min read
Ecommerce is a very booming industry with a lot of big businesses turning online to find another way to reach to the customers. Starting an eCommerce business is really easy and requires very low investment. As easier it is starting an online business, harder it is to market it and generate sales through the website.
As it is very easy to start every one tempts to start an online business which results in very high competition. So to beat the competition and outstand in the market, you need to be very extraordinary in your eCommerce operations and marketing efforts and position your brand very carefully.
Marketing and handling eCommerce operations are a very wide area and you need very skilled full resources and budget to market your online store. Smart way to do this is to hire an eCommerce agency to do this for you.
Why Do You Need an Ecommerce Agency?
Ecommerce is a new concept and to master it, you either need to learn it or hire skilled people to do the work for you. Many business owners go with the second time as time is more important than money. But the problem here is many business owners can't determine which people are the right people to handle their eCommerce business and how to manage them.
They end up paying high salaries and suffering loss. If you have great knowledge about digital marketing and eCommerce then you can surely build your people and department but if you don't know about it. It's advisable to outsource your website development, digital marketing, and customer service to any eCommerce agency.
Ecommerce agencies have experienced people specialize in each domain to make your business turn profitable and successful in the future. Hiring an eCommerce agency is also cost-effective, you won't need to hire so many people for different kinds of work. The eCommerce agency will take care of everything and in return charge a reasonable amount. Now, let's have a look at some of the best eCommerce agencies that can help you to grow your business.
Top 10 Ecommerce Agencies for Your Business

1. Northern
Northern provides extraordinary e-commerce business solutions that can play a big role in increasing your return on investment, organic traffic, usability, and conversion rate. It specializes in Omnichannel and magneto 2 online retail solutions. Their services include Website development and integration, Strategy and consulting, Design and UX, Product marketing, etc. Northern can prove to one of the best eCommerce agency for your business.
2. Kays Harbor Technologies

It provides custom eCommerce development solutions for many brands and retail outlets. It has helped many retail outlets to successfully start their online business to explore a new way to reach customers. It specializes in Open cart, Custom Magneto, development cross-device solutions. Their services include mobile app development, Website development, Enterprise solutions, BI/analytical solutions, Quality assurance, software testing and consulting, etc.
3. Embitel
Embitel is one of the popular eCommerce agency by hiring 58 certified 2 Magneto developers proving their worth and ideal partner for eCommerce solutions. It is called Hybris silver partner and Magneto Enterprise solution partner. It specializes in Hybris silver partner, Magneto Enterprise solution partner and Magneto 2 migration projects. Their services include eCommerce consulting, eCommerce web design and development, eCommerce digital marketing, support and maintenance, 24/7 customer support, etc.
4. Brazen Profit Lab
Brazen profit lab is an expert eCommerce agency in generating organic traffic for your site and get more subscribers and conversions on your site. It specializes in quick Shopify setup, implementation, optimization, launch, and growth campaigning. Their services include creating marketing strategies, managing launch, and growth, optimization, Expert advice consulting, accountability and support, etc.
5. SIA Enterprises

SIA Enterprises is run by a great digital marketing consultant and is a team that uses a combination of tactics and strategies to grow your business 10 times. They specialize in providing 10x online brand visibility. Their services include Search Engine Optimization (SEO), Digital Public relations, Content writing, Digital marketing and much more.
6. Shopping Signals

Shopping signals is a very old name in the market with experience on more than 17 years in the world of internet and digital marketing. They specialize in online marketing of b2b and b2c businesses. Their services include website developments, solutions enterprise, marketing, development and content writing.
7. Pixafy

Pixafy is the 360-degree solution to all your eCommerce challenges. It provides complete eCommerce business solutions to B2B, B2C, and social businesses. It specializes in all solutions for WordPress, Magneto, Shopify plus and Drupal. Their services include Architecture, Design, Development, support, and marketing.
8. Snap Agency

"A full-service eCommerce agency that can help your company to turn profitable and increase revenue. They specialize in SEO, web design, social media marketing, etc. Their services include Search engine optimization, Social media design, Web design, eCommerce, Web Development, pay per click, Email marketing, Search engine optimization and much more.
9. FreeUp

Free up is an expert in connecting various businesses with reliable freelancers in digital marketing, eCommerce, virtual assistance and web development. They specialize in connecting businesses with reliable professionals form marketing, development and management work, etc.
10. Webimax
Webimax possesses a team of more than 100 experienced digital marketers with proven track of satisfied clients, transparency of online marketing efforts, tracking and analytics, etc. It specializes in creating new online businesses and turning them into success. Their services include content writing, Google analytics, Google search console, Digital marketing, Search engine optimization and much more.
Conclusion
As you can see eCommerce agencies provide different kinds of services. For each service, they have highly-specialized and experienced to handle your work. If you go to handle each and everything by yourself then you might have to hire so many people to handle each work. The effective and smart way would be to hire an eCommerce agency and save your cost and get a great quality.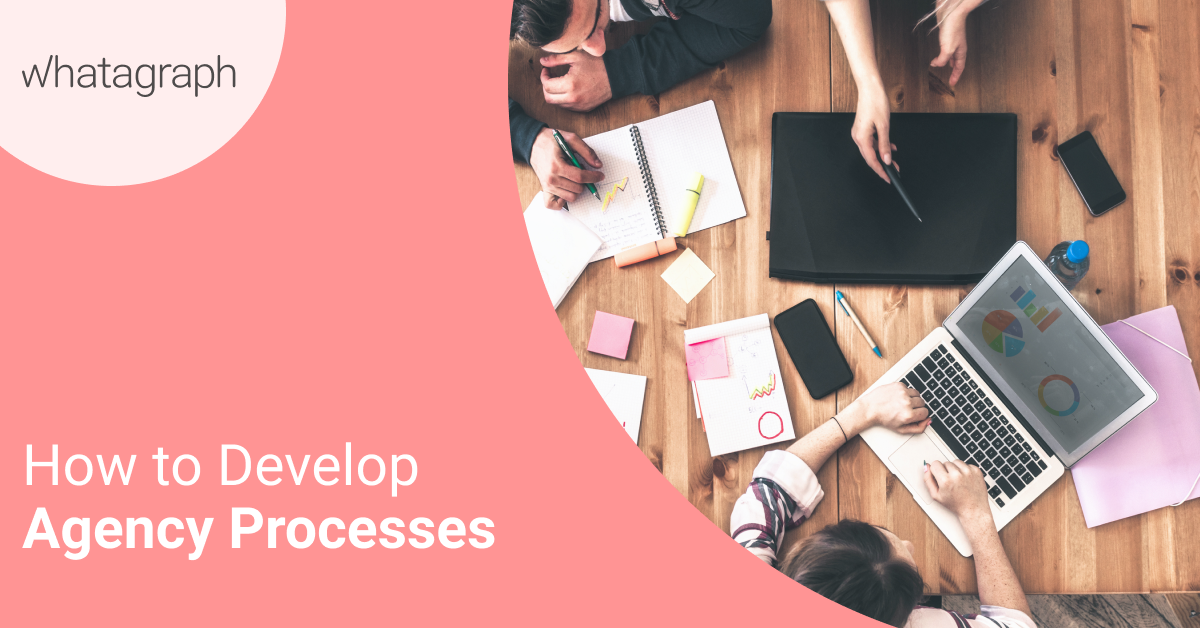 Agency Processes are important to every Agency. Without them, you'll experience challenges such as inconsistent deliverables and results, extra work to fix causing inefficiency everywhere, and lack of confidence in everything. You find that Agency progress is stagnant. The fear of the unknown stumbles new development.
Read more...