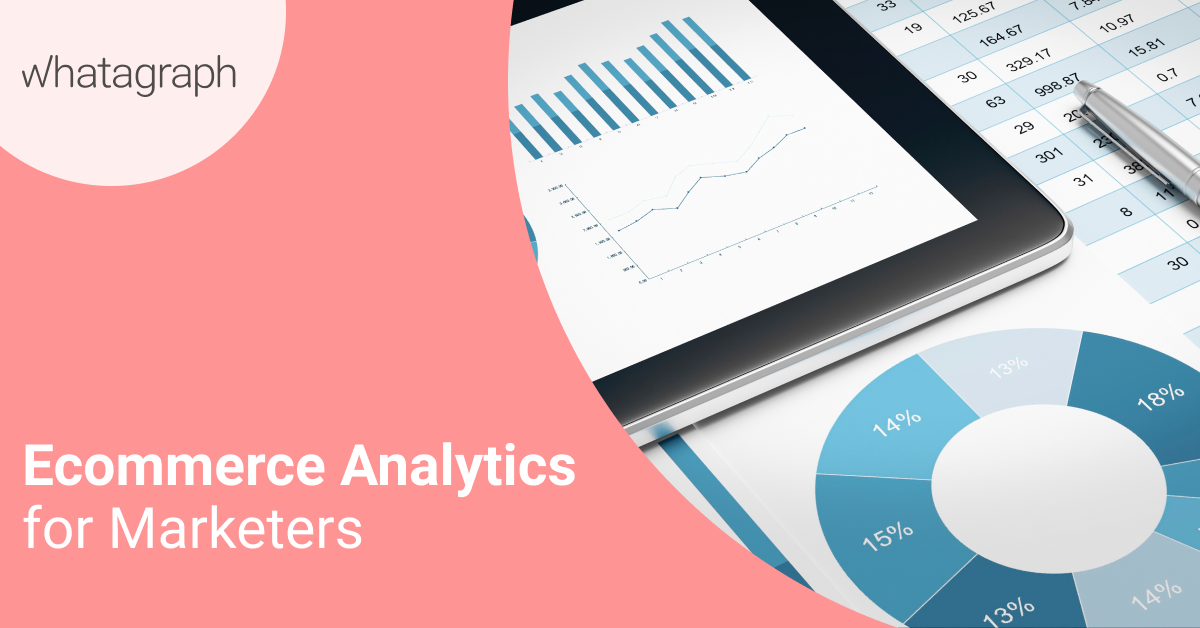 Ecommerce Analytics for Marketers
Feb 21, 2020 ● 8 min read
The eCommerce industry is growing at an exponential rate. A lot of new online businesses have evolved up in a short time along with so many old businesses going online to have a pie of revenue through eCommerce. The financial worth of businesses such as Amazon, eBay, Flipkart, etc. very well proves the importance of eCommerce in this new era of technology.
As easier it is to open an eCommerce business, the harder it is to market your name and create trust in the market. There are a lot of things you need to do as a new online business owner to bring customers to your site and generate sales. One such thing is e-commerce analysis that very well helps a marketer and online business owner to grow the business.
What Is Ecommerce Analysis?
Ecommerce analysis is a tool that helps you to understand the user behavior through eCommerce data. Ecommerce data is what you get through your website and various eCommerce analysis tool to make marketing-related decisions and make strategies.
Ecommerce analysis helps you to know your audience location, interests, behaviors, search patterns, age, gender, etc. These several metrics help you a lot to analyze data and make an informed decision. Let's have a look at some of the important eCommerce analysis which can help your business to grow a lot.
Acquisition Cost
As an online business owner, you would surely be interested in knowing how much it costs you to have a potential client visit your online store and convert it into a sale. For example, in any retail outlet, you first rent a place, then decorate it and hire people to generate sales for you. Same in an online store you need to spend on several marketing activities and search platforms to generate traffic on your site and convert it into sales.
In simple words, the acquisition cost is a cost that you pay to acquire a customer. It is a great eCommerce reporting tool that helps you to understand how well your marketing efforts are paying off. The main goal of every business owner should be to minimize the acquisition cost and increase the acquisition rate.
Conversion Rate
After the acquisition cost the next eCommerce analysis that you should consider is the conversion rate of various channels that you are acquiring leads through. First, no conversion means no cash for your business. You might have a lot of followers on Facebook, Instagram, and twitter but no conversion means your business needs more effort.
Also, if you have low traffic on your site that doesn't mean your business is down. You may have the same conversion rate despite having low traffic on your site. In the same way, if you have 100k followers on your social media, it doesn't mean you have the same number of conversions.
Conversion rate is the only commerce metric that tells you how well you are turning your visitors into customers. This works through the entire mechanism starting from targeting, acquisition, engagement followed by conversion on site.
Conversion rate plays a very important role to analyze each acquisition funnel to understand what's working and whatnot. So, you have a clear picture of your marketing efforts and you can make your strategy accordingly.
Consumer Behavior
Not in number but a very important e-commerce analysis tool for various business online business owners. Consumer behavior tells you how your customers browse, engage, stop and convert into sales. It shows your entire purchasing cycle starting from search to the final conversion.
Let's now understand why this is so important. First, people who bought products from your website kind of like your products and showed their trust in your store by purchasing your products. Now you want to sell them again and other people like them to generate revenue for your business.
To do that, you just can't sit back and hope they will come back one day. You should know how you grabbed their attention, what they liked about you're your product and why they purchased from you. So, next time you can cash on what they liked and improve on what they didn't. so, all this is the part of consumer behavior which is a very important e-commerce analysis to grow your business.
Customer Retention
Customer retention comprises of various tools and strategies to retain a customer and make then buy again on your site. In simple words, it is a strategy to increase the returning customers on your website. It is popular that 80% of your revenue comes from 20% of your customers. So, if you don't have to return customers on your site, your business is in trouble. Because you will have a spend again to acquire new customers.
So, customer retention plays a very important role in establishing a business name and generating revenue for the business. So, it's important to consider customer retention as an eCommerce analysis tool for the website.
Flow of Revenue
A few months can generate very good sales and in some months your sales may drop. This depends on the kind of products you are selling. If your product is seasonal, then your sales would surely drop in some months. However, you can offer incentives and promotions in those months to generate sales on your site.
If your product is need-based product and sells daily like fruits, vegetables, and your sale is dropping in a month then that might be because of increased competition. So, you see its important that you understand the flow of revenue in your business. So, you can devise strategies to generate sales in non-performing months.
Enhanced Reports to Track the Ecommerce Data
Data is a new resource to take realistic and informed marketing decisions, so eCommerce data plays a very important role to set strategies for generating traffic on the site. There are several tools available in the market like Metrilo that allows you to take your Woo Commerce analysis and magneto analysis data to help you understand your audience and their buying behavior. Even Google analysis is also a very important tool available in the market for free to give you details about your audience.
Google analysis offers an Enhanced reporting option that gives a detailed overview of the shopping behavior of the user. Also, a lot of other tools offer enhanced advanced report options to give business owners more data to make decisions to grow their business.

Important Ecommerce Analysis Tool


So far now you know some important eCommerce analysis that can help your business to grow a lot. Now let's have a look at some of the important eCommerce analysis tools that helps us to find the information regarding eCommerce analysis and create reports that tell a story.
Google Analysis
Google analysis is a widely used eCommerce analysis tool that gives a wide range of reporting options. It is easy to use and completely free for basic level use. All you must do is get the google analysis tag and install it on your website. It will give detailed data of your website audience.

It tells you your audience location, interest, behavior, age, gender, etc. All this data helps you to understand a lot about your audience and you can design your marketing strategies based on that data. For example, Google analysis tells you most of your website visitors are from the age of 30-35 so next time when you run a campaign you will target people whom you are getting most of your sales from. Google analysis is very helpful for many businesses and important analysis tools to get the best data for your website.
Google Search Console
Google search console is another great analytical tool from Google. It tells you how Google views your website and gives you great insights to generate organic traffic on your site. It also tells you against which keyword most of your audience is coming from. It gives you real-time updates and helps you to get the best data for your site and generate organic traffic on your site.

It is a very important e-commerce analysis tool and it helps to increase the ranking of your website, generate better traffic and more revenue for your website. The great thing is it is free to use so you can start using it any time for your website.
Hotjar
As you can understand very well from the discussion the importance of consumer behavior in business. A hot jar is a powerful tool that helps to understand consumer behavior. There are a lot of other powerful tools but hot jar out ways all of them by providing better visuals and reporting to help the business owners.

The hot jar is very helpful in interpreting consumer data by providing simple and easy heat maps and giving insights on what's working for the audience and whatnot.
Conversific
Data is of no use if you can't analyze it and make a decision on it. Conversific helps you to simplify the data and make you act on it.

Having a data analytical for eCommerce business isn't just enough it's important to have a user-friendly dashboard and data simplifier to simplify the data and make it work for you. Congratulation, Conversific is that tool of yours that makes the work very easy for you.
Some preset reports to help you track the eCommerce data

Engagement & loyal dashboard: This is the custom dashboard that helps you to analyze data and improve the engagement with your visitor. The dashboard will show you things such as overall traffic by device, most active days of the week, engagement through device and landing pages.
Ecommerce overview dashboard: This dashboard is very helpful for people using enhanced eCommerce analytics. This report gives you an overall view of your eCommerce store such as average prices, revenue, conversion rate, revenue by hour and time, etc.
PPC campaign: if you are running pay per click campaign to divert the traffic on your site. This report will give you an overall analysis of how your campaigns are performing and what you need to do to achieve your desired results.
SEO insights for organic search: This report will tell you your SEO status and what keywords are the best performing so you cash in on that keywords.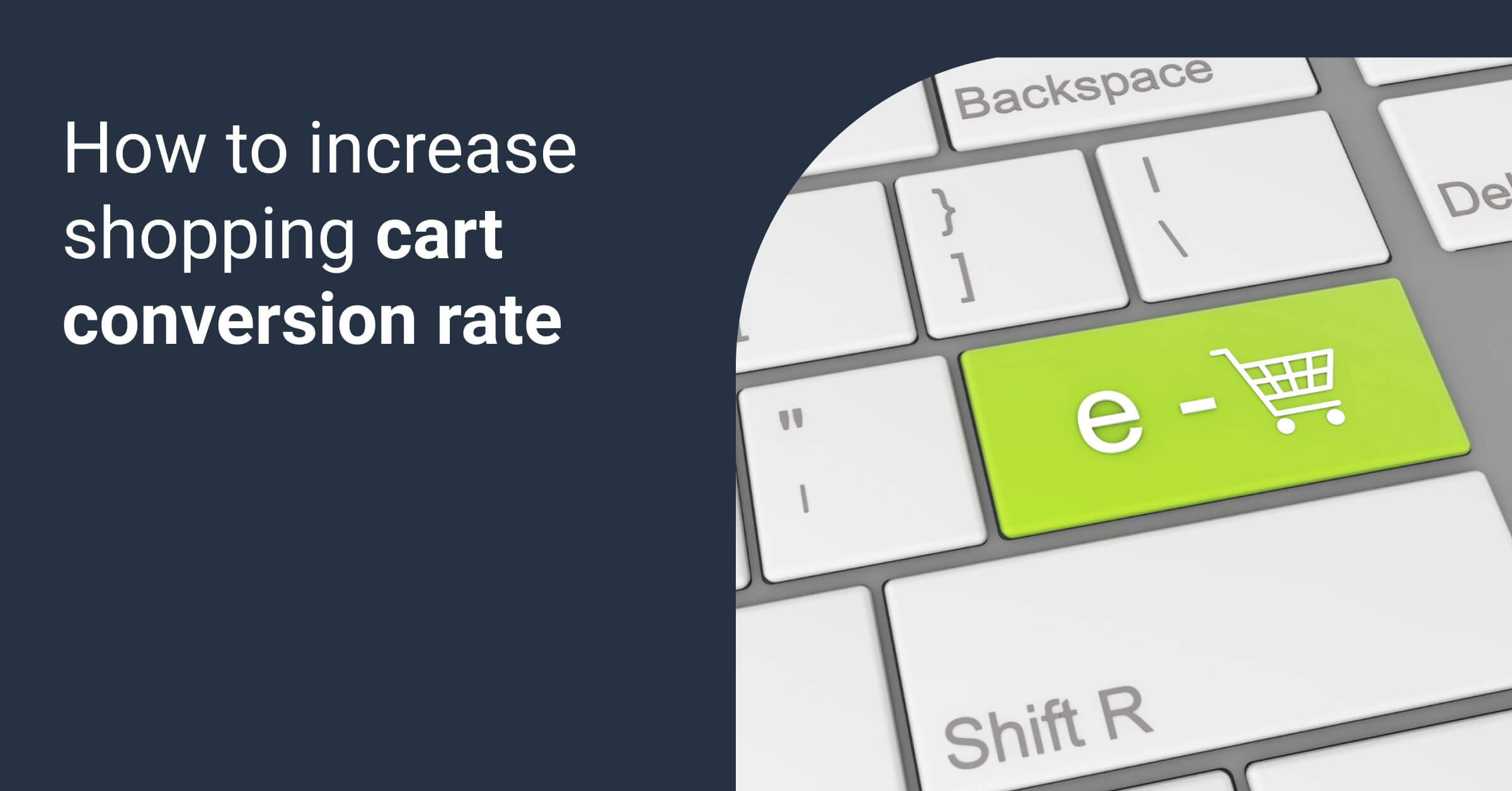 Anyone who runs an online retail business knows that one of the most important metrics is the sales number or visitor conversion rate. The entire purchase process was segmented in order for retailers to gain a better understanding of customer behavior and persuade them to complete the transaction. The so-called Add to Cart conversion rate is a relatively new but well-known metric, that plays a huge role in the purchasing process. Here, we'll talk about the significance of add-to-cart conversion, offer some tips on how to improve it, and show you some reporting tools.
Read more...