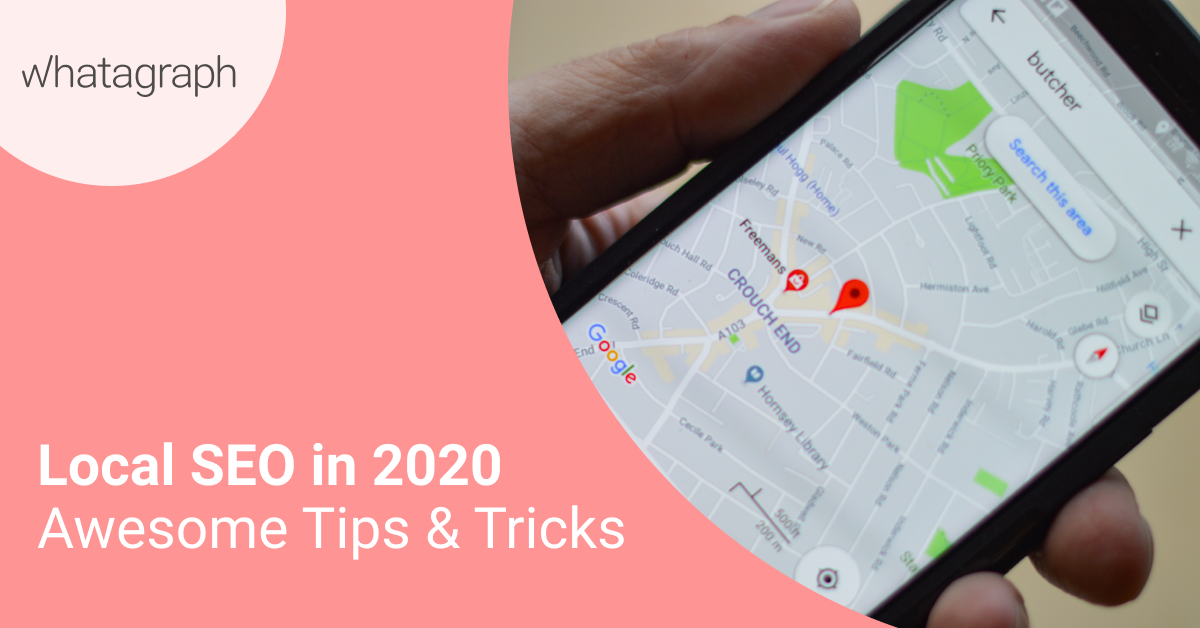 Emerge at Local SEO in 2020
Dec 04, 2019 ● 12 min read
According to a new BrightLocal report, businesses normally receive 59 website clicks, calls, or direct requests from users via their Google My Business (GMB) listing every month. This makes GMB one of the best and most efficient free online business tools.
Table of Contents:
What's more, Google regularly updates Google My Business to meet the needs of businesses and users better. The continuous rollout of new features and enhancements also helps businesses represent themselves more accurately online, and makes them easily discoverable by searchers.
If your business wants more search engine traffic, setting up and optimizing your GMB account should be a priority. Better local SEO makes your business more accessible to customers ready to buy your products and services.
Check out some of the more interesting new GMB features that can skyrocket your business' online traffic:
Control the Way People See Your Business Online
In July 2018, a BrightLocal survey found that Google My Business users cited a lack of control over images as one of the biggest hurdles. Google listened and released three features that provide better control over a brand's visuals in a way that was earlier impossible.
Set Profile Cover Image of Your Choice
Google My Business now lets users select the main image for their listing. You could earlier upload cover photos for a set period, but Google did not guarantee that viewers would see this image all the time. The new features make it more convenient for businesses to display an image in local results, bringing with it the chance of showcasing new promotions and stock.
For SMBs, the ability to select the preferred picture to display in the SERPs relieves a lot of stress.
Clearly Show off Business Logos
Brand logos have become a lot more significant with the rollout of the new Google My Business update. Listings that display core details, like phone numbers and opening times, now show the logo in the profile's top-right section.

Thanks to the new 'photo display' module, images uploaded by a business will show up in the listing prominently and quickly. Upload multiple images of your business to the gallery. Select pictures that highlight various features of your business and give your customers more to consider when making a purchase decision.
Google also lets you add captions to the pictures, meaning that businesses can provide context to their images. These will prove helpful for businesses that rely on GMB to promote their services and products. Users can also understand what to expect from these businesses more easily.
If that's not all, customers are still able to add their own photos of your business. But the more photos you upload intentionally as the owner, the more you get to define what searchers see when they search for you on Google.
Google now lets you upload videos to your GMB listing, engaging customers by demonstrating your product and showcasing your location. Try out various video ideas, like having the business owners share a message, giving a location tour, or filming happy customers purchasing products (with their permission, of course).
GMB videos have a maximum length of 30 seconds and a size of 100 MB. The resolution should be 720p or higher. Keep in mind that most local businesses have not yet added videos to their Google profile, which means you have an opportunity to get ahead of the competition. Take the time to create and upload your own unique GMB video to stand out for potential consumers.
Respond to User Questions

Google lets you submit answers to user questions regarding your business, services, or products. If a user has already asked a question about your items, details, or pricing, your business can answer the same from the Answers section of your GMB listing. Complaints and irrelevant questions may also be removed from this section.
Show Latest Offers to Attract Customers
Google introduced a 'Follow' button to GMB listings in October 2018. Just as social media platforms allow users to "follow" celebrities and brands, Google included this feature so that customers could "follow" local businesses. Thanks to this feature, the visibility of local business listings has greatly improved and more traffic is being directed to the local business websites.
Whenever your company provides new features or updates associated with your business, users who "follow" you will get notifications about the same and can save them for personal reference in the offer folder.
However, this feature has a limitation – it has not yet been completely integrated with Google Maps for every device. Currently, you can only access this feature on Android devices. Google is working on an iOS functionality update to be released soon.
If your business has a GMB listing, take advantage of the chance to have existing and potential local customers follow you in the same way they follow groups, organizations, and individuals on social networks.
Remember, the more regularly you share updates and offers, the higher the possibility of attracting, engaging, and retaining users and customers with your business services and products via the 'Follow' function. Apart from business listings, users can also find this feature under Google Maps' "For You" tab.
Use Short Names to Bring Users to Your GMB Listing
Google announced a new short name feature for GMB in April 2019. This is a custom URL for your business and Google recommends associating it with your business name and location to increase its visibility. If your business has a verified Google listing, create a custom or short name to reach more customers who are looking for you.

Log into your GMB account and head over to the Info tab. Click on "Add profile short name". After creating and sharing your short name, customers can reach your profile directly with g.page/<your-short-name>. Customers can now learn about your business and leave reviews more easily on Google.
Add a Business Description
Write a crisp business description for your GMB profile. A well-written description goes a long way in promoting your business. Use this space to show local consumers what you do and why you do it. This is a great way to distinguish your business from the competition.

All descriptions can be up to 750 characters. Consider this a page on your website – one that provides helpful content to users – instead of a space to fill up with words.
Take Advantage of Offline Promotional Materials
Google introduced a website that allows local businesses to create and download free custom assets, including social posts, stickers, posters and more. Thanks to this new feature, your GMB listing can now have vivid and interesting posts to attract prospective customers. Add your custom short name URL link to these offline materials to add value to your Google My Business profile.
Harness the Power of Local Service Ads for More Traffic
Earlier known as "Home Services ads", Local Service ads were first launched in San Francisco in 2015. Google expanded the program worldwide in 2017 and renamed it to Local Services Ads or LSA. This is a pay-per-lead advertising platform where you can feature your business at the top of the Google search results pages. It creates a unique opportunity to ramp up your business' visibility for searchers who are looking for similar services or products.

Starting out is easy. Just sign up as a service provider with Google and finish the verification process. Establish your ad budget and start running ads on Google. You control when ads begin and stop, and you can choose to pause ads at any time if you struggle with too many leads or you're closing the business for a while.
LSAs get triggered whenever a user searches for a similar query to discover local services. Ads get displayed at the top of the Google search results for both mobile and desktop versions. However, please note that the ad format lets you display your business name, phone number, business hours, service locations, and reviews/ratings.
Due to these parameters, your business must earn and maintain positive reviews and ratings to fully realize the potential of increasing your brand awareness in the local market.
Manage Appointment Bookings
This feature is a boon for businesses that provide appointment bookings, such as local eateries, salons, law firms, and healthcare providers. Use this new GMB feature to promote the Booking Calendar page of your website. Customers will find a clickable link that takes them to your Booking Calendar. If you don't have one on your website, not to worry – Google provides a list of supported scheduling services.

Selecting a provider is easy. Just open your GMB app and head over to the "Bookings" section. If you are unable to find this tab, it means the feature is not yet available for your region or business category. Select "Choose a booking provider" from the top-right menu and sign up with your preferred provider.
Within a week, your scheduling account gets automatically linked to your GMB listing. After that, you will receive bookings via Google.
Concluding Remarks
Google My Business plays a crucial role in local search rankings. Google continuously improves the GMB experience by launching new features to bridge the gap between businesses and customers.
So, test out all the new features to distinguish your business listing from the list and enhance your online local presence. This is necessary since most online users rely on Google Maps to locate nearby businesses in their geographic location.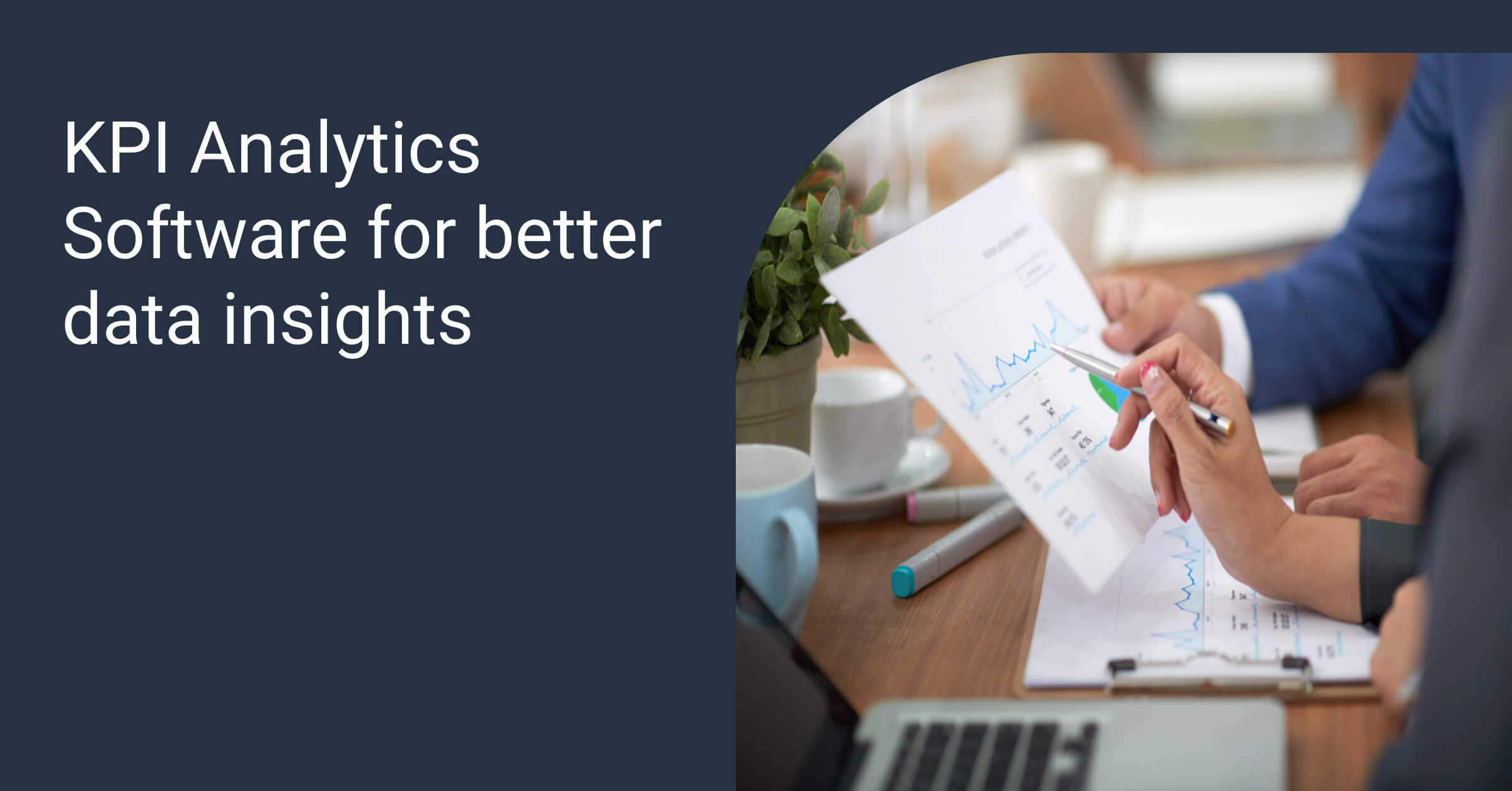 Key Performance Indicators (KPIs) are one of the essential tools at a business's disposal. Though the idea has been around for a long time, it wasn't until the Internet that its true potential was discovered. This is especially true when it comes to measuring online engagements such as sales or user acquisition. Several different kinds of KPIs calculate vastly different metrics, ranging from free tools like Google Analytics to incredibly advanced software. Here we gathered all the information you need to know about KPIs and how to make the most out of it. Enjoy!
Read more...