#marketing
Exciting news: We've got an early Christmas gift for you
You probably think it's too soon to think about Christmas. But not us! We want to give you something truly special. Let us introduce you to HeyOrca, a social media management platform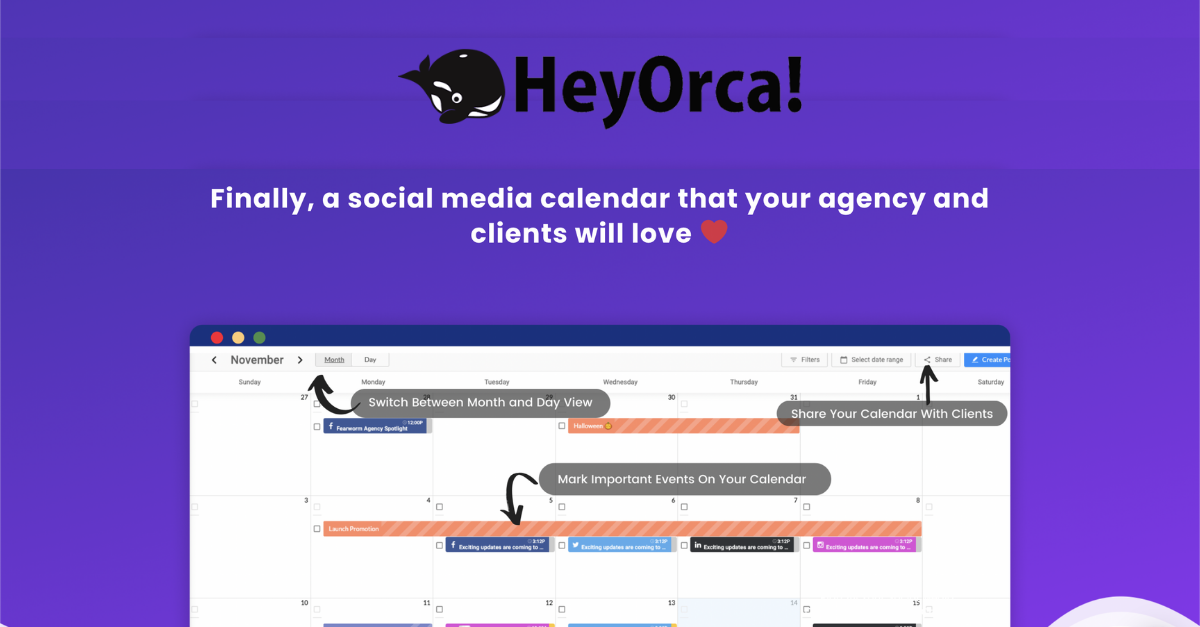 Table of Contents
Santa Claus is thinking about you
One of the most common bottlenecks social media managers have is getting more traffic and increasing engagement. Here is where HeyOrca can help you out!
HeyOrca is a cloud-based social media planning platform that assists marketing agencies with content planning and publishing. With their key features:
Multi-channel management;
Content publishing automation;
you will finally have enough time to chat with your audience and increase engagement rates.
Get the most out of HeyOrca
Analytics: Track the social buzz on your social media. Listen to your audience and find trends.
Social post scheduling: Create content in advance and forget about manual posting.
Manage all your clients in one place: Create calendars for each client. Use personalization features to make them special and branded.
Collaborate in real-time: Give and receive feedback ASAP. Communicate with your team and make quick improvements.
Open your present
Our beautiful partnership with HeyOrca brings you a 50% discount for the first 3 months for our clients.
Start now and create content that will bring you the most leads and conversions!
Grab your code: REFERRAL50
Merry early Christmas!
Published on Sep 27, 2021