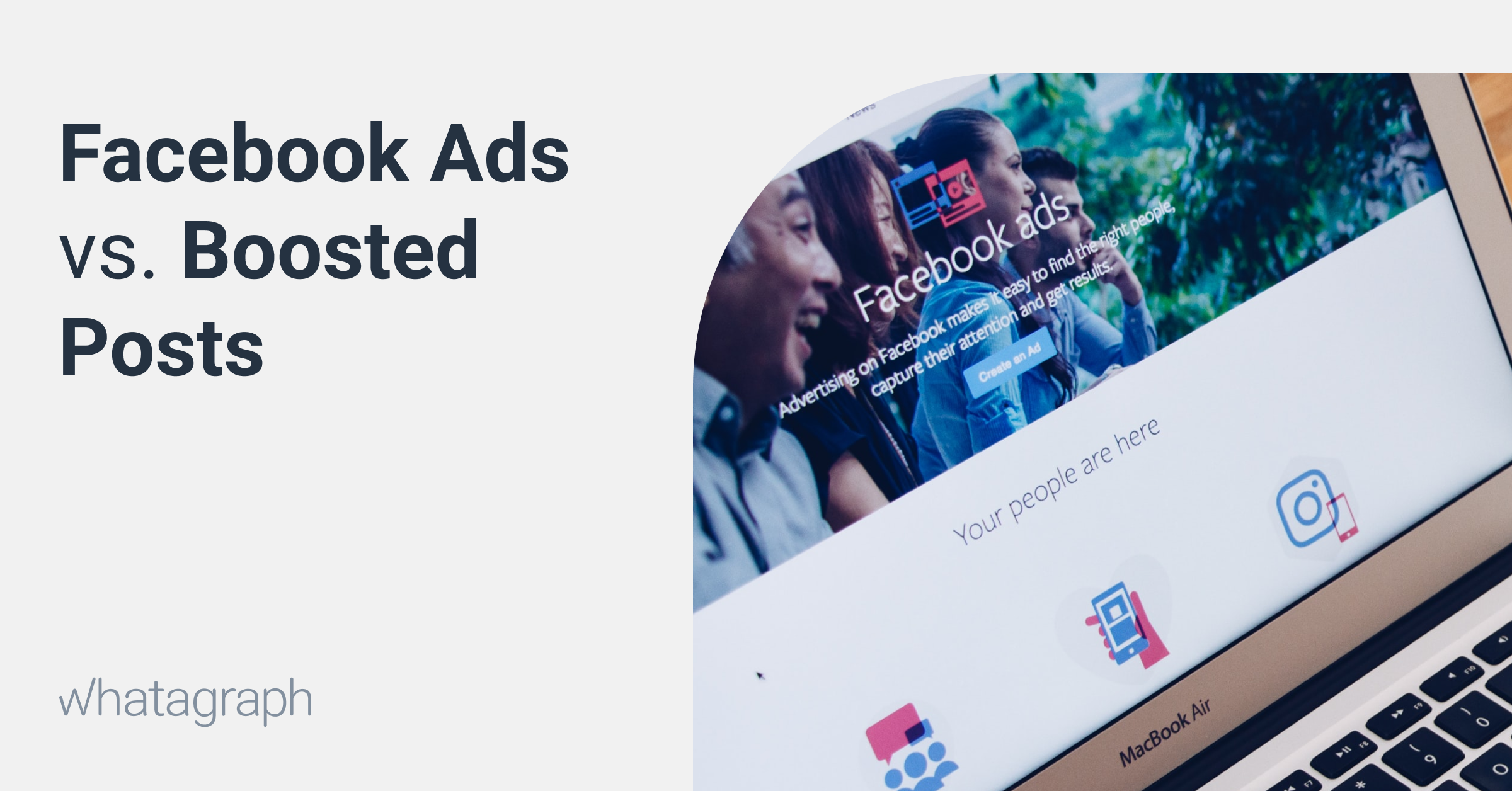 Facebook Ads Vs. Boosted Posts: What Brings The Adequate Results?
Sep 22, 2020 ● 7 min read
You might get confused between the options available for marketing on Facebook, mostly when you are missing out on the fine details of social media marketing. The two primary Facebook marketing tactics are Facebook ads and boosted posts, and nailing down a decision regarding which is the best can be challenging. In this article, we will be discussing Facebook ads vs. boosted posts and find out which will be suitable for your marketing endeavors. 
What Are Facebook Ads?
Some users cannot differentiate between the regular posts and Facebook ads that become a major hindrance in getting the required results. Some of the ads directly appear on the news feed. Though Facebook ads comprise a tag "sponsored content," it is quite challenging to detect the two. The significant difference between a Facebook ad and a Facebook post is what is offers under the hood. It is imperative to understand that Facebook ads provide a galore of analytics options, ways to track ad engagement and define the campaign goals.
While Facebook boosted post is also considered as an ad, but an ad has advanced customization solutions created via Ads manager. There are plenty of advertising objectives that can address your specific business goals and your customer needs. The boosted post may optimize your Facebook pages like comments and shares, and even brand awareness; Facebook ads will optimize the website conversions, sop orders, app installs, and many more services.
Facebook Ads will offer you more customization options for targeting that will help in creating adds according to the audiences' gender, location, age, interests, and other advanced criteria. It also offers enhanced formatting options compared to the regular Facebook post. According to the specific ad campaign goal, you can format the Facebook ads that will collect leads, promote your products, and drive visitors to the website. You also have the option to ad call-to-action.
What Is A Facebook Boosted Post?
As the name suggests, Facebook boosted post is posted to your Page's timeline that you pay for to increase the audience engagement on it. Boosted posts are less complicated than Facebook ads and much easier to handle. Unlike a Facebook ad, a boosted post is a regular post that you decide to increase the engagement on by paying. It ensures that your post reaches a broader range of audiences and the engagement increases.
It is considered as the most straightforward approach to advertise on Facebook. Boosted posts are way too different than Facebook as they do not require Ads Manager and possess no customization features. The increased post is displayed on the Facebook News Feed as an ad, but it is not as useful as Facebook ads if you are looking for magnanimous growth. You can also select where you need to place the boosted ad on Facebook Feed or Instagram Feed.
You can select who you want to reach by picking up a target audience, choosing your maximum budget for boosting, and deciding the boost's time frame. It is important to note that a boosted post is still an ad as it is reaching out to a broader audience, lacks the advanced features of Ads Manager.
When it comes to Facebook ads vs. boosted posts, one key benefit that makes promoting an advantageous option is the free audience research. A majority of brands decide to increase their post once they have audience engagement data that will allow them to make a wise decision regarding the audience's selection. With Ads Manager, you can target the audience similar to Facebook ads.
What Is The Difference Between Facebook Ads And Boosted Post?
There are plenty of things that you need to learn about Facebook and boosted Facebook posts and what makes them different from each other. Here are a few points that distinguish between the two of the Facebook marketing tactics:
Ad Placements
When you boost a post on Facebook, you will get an option to either allow or not allow the placement of your ad on Instagram along with Facebook desktop and mobile feed. Whereas, in Facebook ads, you will get the added benefits of choosing your ad placement. For instance, Messenger ads, Instagram Stories, Facebook News Feed, Instant Articles, and Audience Network.
Cater To Specific Ad Objectives
With a specific ad objective, you can focus more on your campaigns and business goals. A boosted Facebook post will only focus on Page Engagement, business promotions, and website clicks. The Ad Manager's ad system will allow you to select the Store Traffic, Lead Generation, and Traffic Conversions. The Ads Manager mobile app will also allow you to create and manage your ads.
Creative Control
Facebook boosted post does not provide you with the authority to maintain creative control. Facebook ads, on the other hand, will allow you to design customizable ads according to your business goals and target audience. With carousel ads, you can add specific descriptions and a call-to-action button that will help in driving more viewers. These are only a few creative control features available with Ads manager and not with a boosted post.
Advanced Target Capabilities
While boosted posts enable you to decide on the gender, age, and interests of your target audience, Facebook ads will use advanced tools to address your audiences requirements. When boosted posts help you care about your audience, ads will ensure they get what they are searching for.
Handling and Audience Research
When it comes to gauging handling and management complexities, boosted posts are much more comfortable as they do not require any customization. Facebook ads need your proper concentration to customize the ads according to your goals. Boosted posts also allow you to free audience research as Ads Manager has introduced a feature to research the audience for boosted posts similar to Facebook ads.
Is It Better To Boost a Post or Promote A Page On Facebook With Ads?
Facebook ads vs. boosted posts are meaningless unless you are not aware of their true potentials. Deciding between boosting a post or posting a Facebook depends on your marketing goals. Both marketing tactics have different outcomes. While Facebook ads have a significant and immediate impact on the campaign goals, boosted posts will require much time to bring you the required results.
Facebook ads can provide you lead capture, app installs, and better sales. The added functionalities of Facebook ads make them more capable of emerging as an effective social media marketing tactic. Boosted posts, on the other hand, increases your overall social presence and social media engagement metrics.
It depends on you to choose the right tactic according to the campaign goals. You need to decide whether you need long-term or short-term outcomes. If you come to think about it, a mix of boosted posts and Facebook ads can be the right potion for social media success. While boosted posts will build your brand, ads will transform that presence into tangible gains.
When To Use Facebook Ads Vs. Boosted Posts?
It is imperative to understand what you need to achieve from the ad campaign. For instance, boosting a post will help improve audience engagement on your Facebook Page and increase the likes, shares, and comments. For more advanced and customized ads that will allow you to achieve more than just a social presence, you can use the Ads Manager.
Is It Worth Paying Boosts Posts on Facebook?
Facebook ads are indeed much more refined than the boosted posts. If you think boosting posts are a waste of money, you are certainly mistaken. Boosted posts are the initial doorway to a prominent online presence. The more you boost your posts according to your target audience, the better your social engagement. Once you have reached a position where your audience has built a layer of loyalty for your brand, you can use the Facebook Ads to take things to the next level.
Boosted posts are the on-off posts that help in keeping the audience in touch, and Facebook Ads are the robust and permanent campaigns that keep on strengthening your hold.
In layman terms, boosted posts lay the groundwork for Facebook Ads to make social media things possible. Without boosting your posts and creating better engagement, your Facebook ad will not be able to reach its optimal productivity.
Facebook Ads Vs. Boosted Posts – The Final Verdict
You cannot compromise on your social media marketing. It is one of the potent tactics to increase your brand awareness and establish a strong customer base. A majority of online buyers are on social media; hence it makes the right spot to market your brand. Choosing between Facebook Ads and boosted posts is undoubtedly a big decision. Both have a set of perks and demerits that makes them useful for your ad campaign.
Here are a few pointers that will sum up whether Facebook Ads or boosted posts is ideal for you-:
Ads For Leads and Boost For Engagement:

It is as simple as that. If you are looking to increase your leads and website traffic, Facebook ads are your go-to option. For better engagement and increasing brand awareness, you can boost the post.

More Control On Ads

: You manage and control your ad according to the changing market scenario and customer requirements. It works best when you know the audience. Whereas, boosted posts are meant for the initial get-through.

Better ROI or Improved Brand Awareness:

Marketers have found that there has been an increase in ROI by 76% by bringing Facebook Ads. So, those who are targeting better ROI can go for Facebook Ads. Boosted posts are meant for increasing the brand awareness that lay the groundwork for better ROI.

Maximize Audience Engagement:

Engagement is equivalent to boosting posts. A boosted post can bring you better audience engagement compared to Facebook Ads. You can keep boosting the post until you reach the required level of engagement.

Boosting For Low Budgeted Tactic:

Facebook Ads use Ads Manager that makes them a much expensive option compared to promoted posts. Marketers who are low on budget can go for boosting Facebook posts and gradually move to Facebook Ads.

Retarget Better With Facebook Ads:

Mistakes and omissions are common in marketing. If you missed something in your previous Facebook Ads, you could reconcile by retargeting the Facebook Ads with some minimal alteration.
Facebook is an ideal place to relish the benefits of potent social media marketing; make sure to use it optimally. Take these aspects into consideration when selecting between Facebook Ads and boosted posts for your next social media campaign.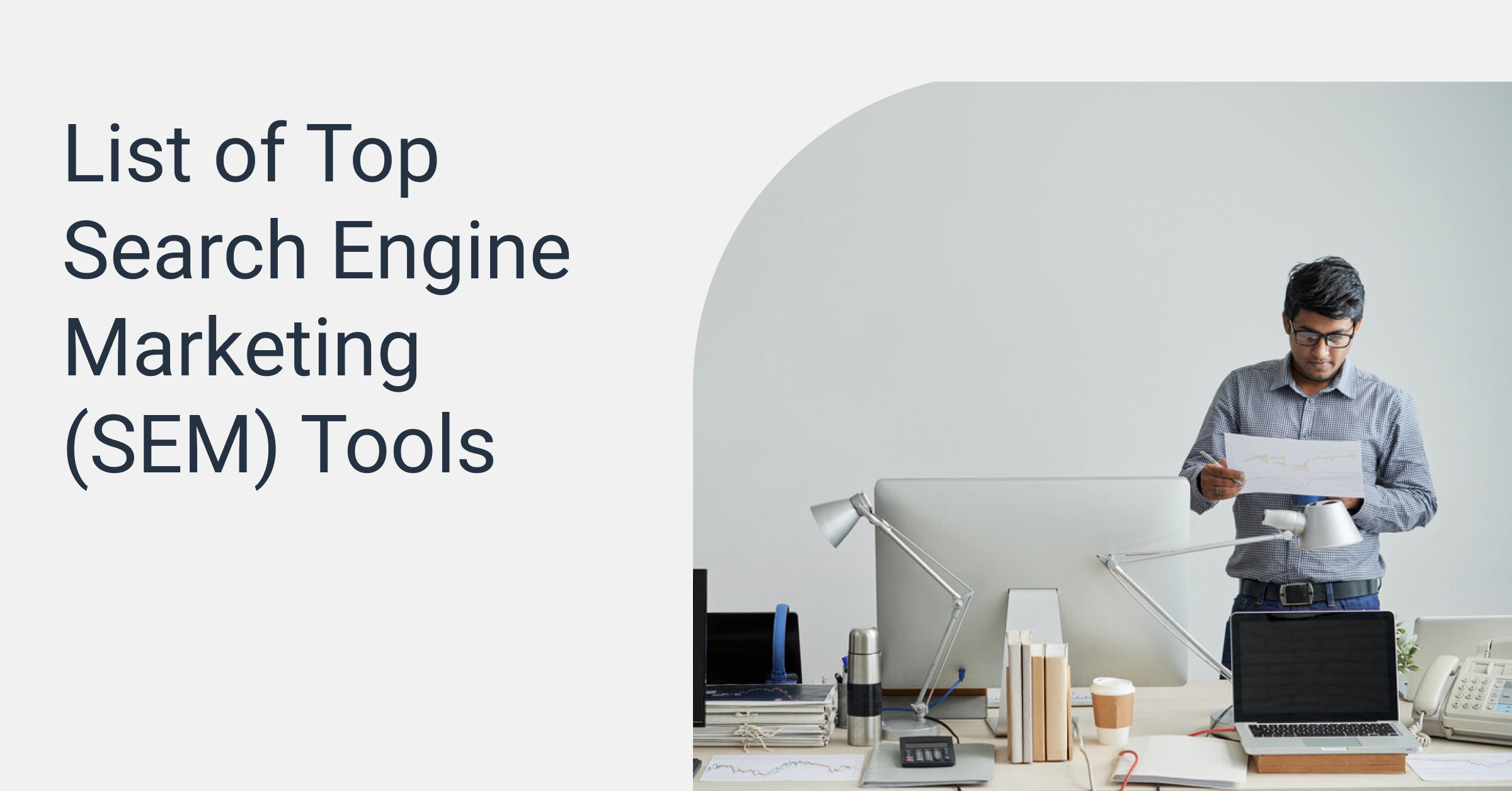 Whether it be SEO, local search tools, or paid per click ads, using these SEM tools can take your campaigns to the next level.
Read more...