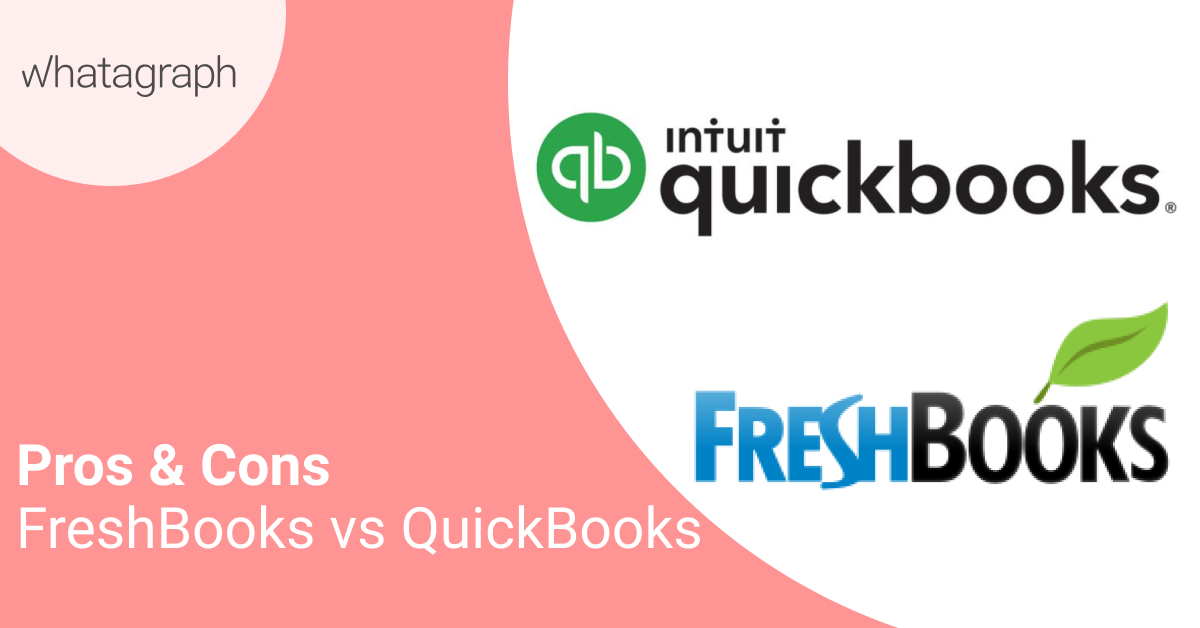 FreshBooks vs QuickBooks: Pros & Cons
Jun 02, 2020 ● 5 min read
The most popular accounting tools are QuickBooks and FreshBooks, but to find out which one is best for your needs, we've made a summary of FreshBooks vs QuickBooks.
An Overview of FreshBooks vs QuickBooks
Who Is FreshBooks Designed For?
This accounting tool is built for small-business and micro-business owners, consultants, and sole proprietors. Solopreneurs, freelancers, and service-based businesses use it to track expenses and revenue for simple reports.
Who Is QuickBooks Designed For?
It is designed for mid-sized and fast-growing businesses and companies that sell products and need a scalable solution.
Similarities of both products
Before we start comparing the two accounting solutions, let's analyze their basic similarities. You can use both FreshBooks and QuickBooks Online anywhere you have access to the Internet, as they are web-based accounting solutions.
Both accounting tools have a mobile accounting app available for Android and iOS devices. This allows business owners to manage their finances wherever they are, and to integrate with many third-party solutions which will expand their platform's functionality.
Features
FreshBooks is ideal for self-employed professionals, service-based businesses, and small-business owners who need an accounting solution with substantial invoicing capabilities. It prices its service on a monthly basis, offering multiple plans with different features and limitations.



Image source: https://www.freshbooks.com/for-entrepreneurs
No matter the plan you choose, the features of FreshBooks include:
Creating, customizing, and sending invoices to clients;

Expense entry and tracking with multi-currency capabilities and tax categories;

Connecting your business bank account with automated import;

Creating and sending customizable estimates, letting clients accept estimates online and converting them into invoices;

Project management with due dates, budgets, and file-sharing;

Time tracking based on project or client, billing clients according to the tracked hours;

Using FreshBooks Payments or Stripe for accepting credit cards and other payments; automatically recording expenses and payments; accepting ACH transfers;

Profit and loss statement, general ledger, balance sheet, chart of accounts, and other essential accounting reports as well as bank reconciliation capabilities;

Internal notes for adding client information and relationship feed for managing client communication;

SSL encryption to secure data storage;

Access for the business accountant;

Customizable workflows and more than 200 third-party integration choices;

FreshBooks app for Android and iOS devices;

Customer service via email and phone.
QuickBooks Online is perfect for product-based, small business owners. It offers multiple plan options, but no matter the type of plan you choose, you'll get the following QuickBooks features:
The expense and income tracking;

Tax categories for organizing expenses and income;

Capturing and organizing receipts;

Ability to customize invoices and estimates, and to convert estimates into invoices;

Mileage tracking;

Accepting payments online, such as credit cards and bank transfers using a third-party processor of QuickBooks Payments;

Ability to connect bank and credit card account for your business and automatic transaction import;

Balance sheets, profit and loss statements, expenses, and other basic accounting reports;

Data backup and security;

1099 contractor management;

Sales tax tracking;

Access for two accountants;

Customer service via phone;

Integration options for third-party tools or other QuickBooks products;

Mobile app for Android and iOS.
Pricing
FreshBooks offers three plan options based on the features you get and the number of billable clients. No matter the plan level you choose, you'll need to pay an additional fee per user account, $10 per month.
| | | |
| --- | --- | --- |
| FreshBooks | | QuickBooks |
| Lite: $15 | | Self-Employed: $15 |
| Plus: $25 | | Simple Start: $25 |
| Premium: $50 | | Essentials: $40 |
| Select: Custom | | Plus: $70 |
| | | Advanced: $150 |
Even though these are the three main plan levels of FreshBooks, the tool offers a Select plan that allows managing of more than 500 billable clients within your account. This plan is available on a quote-basis by working directly with the sales team of FreshBooks.
The cost of QuickBooks plans depends on users and functionality. No matter what type of the four QuickBooks plans you choose, you can add an unlimited number of clients to your account.
This accounting software bakes multi-user access into their plans, unlike FreshBooks which requires an additional $10 a month per user for multi-user access. Another difference between these two accounting tools is that QuickBooks doesn't offer a discount for choosing an annual plan.
Time Tracking
The built-in time tracking feature of FreshBooks is great for case- and project-based businesses. This feature allows employees to track billable hours alongside other project costs.
By being able to see the project views of these hours on the dashboard, you can make sure your employees are on the right track at the right time.
QuickBooks provides an additional feature that monitors payroll for part-time or full-time employees. Otherwise, payroll should be entered as an expense and billed by categorizing the service of employees as a product.
Invoicing
You can customize your own invoice design on FreshBooks and include a click-to-pay button for online invoices. When the hours are marked as billable, the invoice will pull data directly from the software's time tracking feature.
Some of the automation include follow-up emails for overdue payments, automatic invoicing of billable hours, and recurring invoices.
When it comes to tracking billable hours with QuickBooks, this tool connects to TSheets, Google Calendar, or other outside time-tracking apps and includes them on the invoice.
You can customize your own invoice design and add a click-to-play button to help clients pay more easily or set recurring payments and reminders directly from the platform.
Expense Tracking
QuickBooks supports credits and debits, thus keeping you informed of profit margins at all times. However, you or your accountant will have to make manual entry as this tool is created to show line-items instead of some of the more nuanced breakdowns.
On the other hand, the focus of FreshBooks is on invoicing and payment collection. This means that you may need to connect to or purchase another accounting system. However, it provides sales tax management, project time tracking, receipt tracking, and other special expense features.
Inventory Tracking
The inventory features of QuickBooks allow you to enter payments made to supplies, inventory on hand, and use the inventory output to make orders in the future. This is especially beneficial to small- and medium-sized manufacturing and retail outfits with complicated accounting procedures.
On the other hand, there are no inventory features offered by FreshBooks.
Accounting
Double-entry accounting is one of the QuickBooks' features that makes keeping track of accounting simple. It helps organize cash flow and keeps your sheets balanced. However, many say that these features are difficult to learn, but once you figure it out, your accounting will take much less time than previously.
There are no fully automated balance sheets in FreshBooks, but you can put in some work and fill out balance sheets by entering your own data. However, this can take you a lot of time if you have many projects and clients.
Reporting
QuickBooks offers many types of reports and sub-reports that provide details you need for proper analysis. However, most of them work with manual-entry and tagging, so in order to fully access them, you'll need to keep detailed records.
FreshBooks reporting, on the other hand, focuses on profit margin. Its main dashboard reveals your periodic input vs output. This accounting software works best as a time-tracking and invoicing tool, so the reports center on payment collection and a few reports related to taxes.
Thanks to the filters of FreshBooks, you can create more granular reports and some of them are based on the time to help you stay on top of payments.
When to Choose One Over the Other?
Choose FreshBooks if you're just getting started with your small business if you're a freelancer if you want a user-friendly software if you want quick responses from support, or if you want native integrations with other tools for small business owners.
In general, this accounting software is better than QuickBooks if you have a one-person or small business.
Choose QuickBooks if you're selling products if you need accounting software that's designed to scale if you want more features, if you want an all-in-one tool for your accounting and invoicing needs, or if you have a fast-growing or mid-sized business.
Bottom Line
Now that we've made FreshBooks vs QuickBooks comparison, you can make better-informed decisions when choosing the right accounting software for your business' needs. Take the features and pricing into consideration and see which of them gives you more bang for your buck.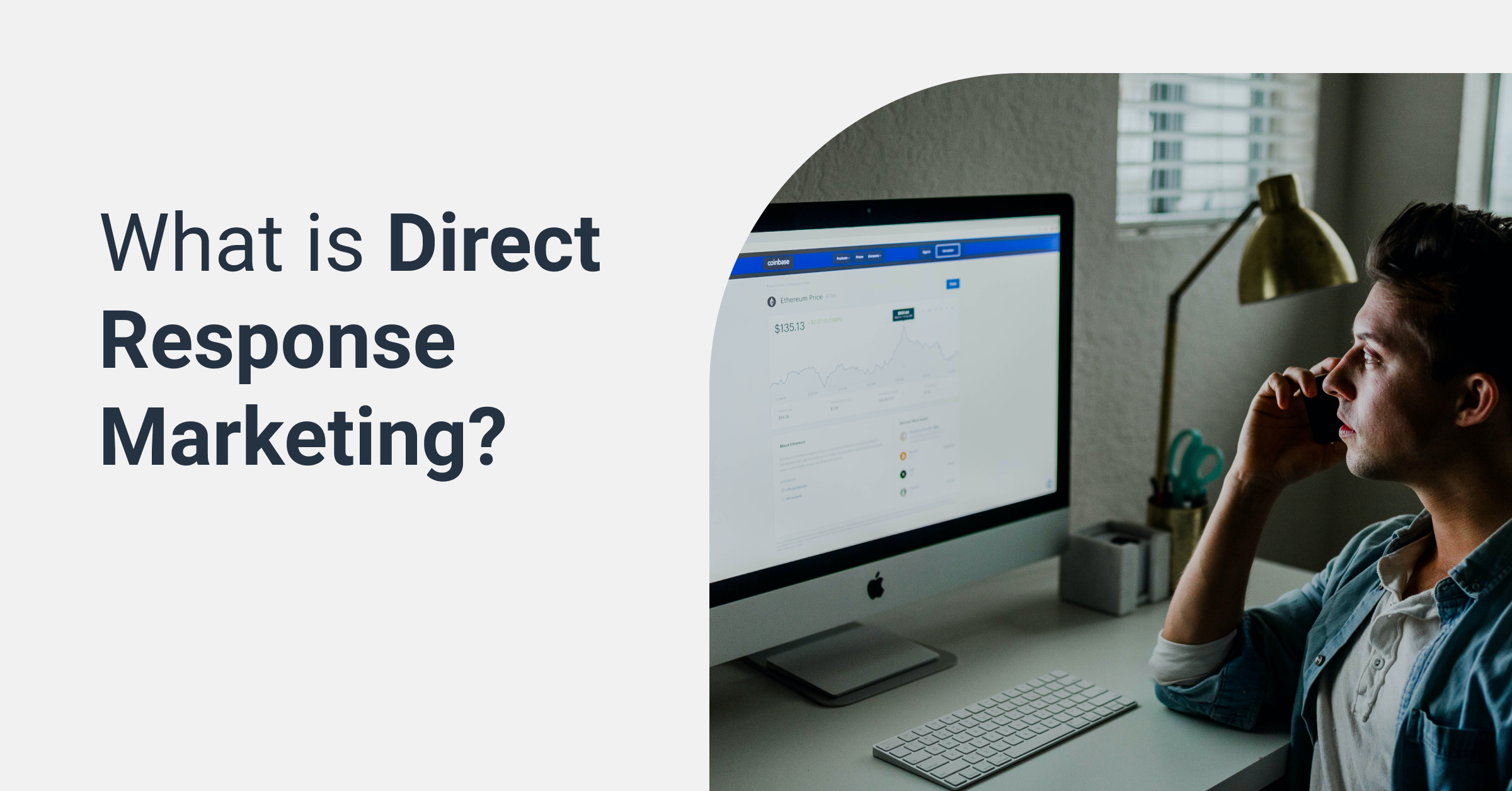 Around 15 years ago, a person only needed exposure to an advertisement four times before they decided to purchase. Move forward a decade or so, and before purchase, a person needs to see an advert at least sixteen times to take action.
Read more...