#marketing
How to use the goal widget to measure marketing performance?
Most marketing professionals use goal widgets to track their marketing campaigns' performance and make data-backed insights. Goal widgets allow marketers to optimize their budget spending, see the progress and improve the overall performance. Get to know more about goal widgets in our latest blog article.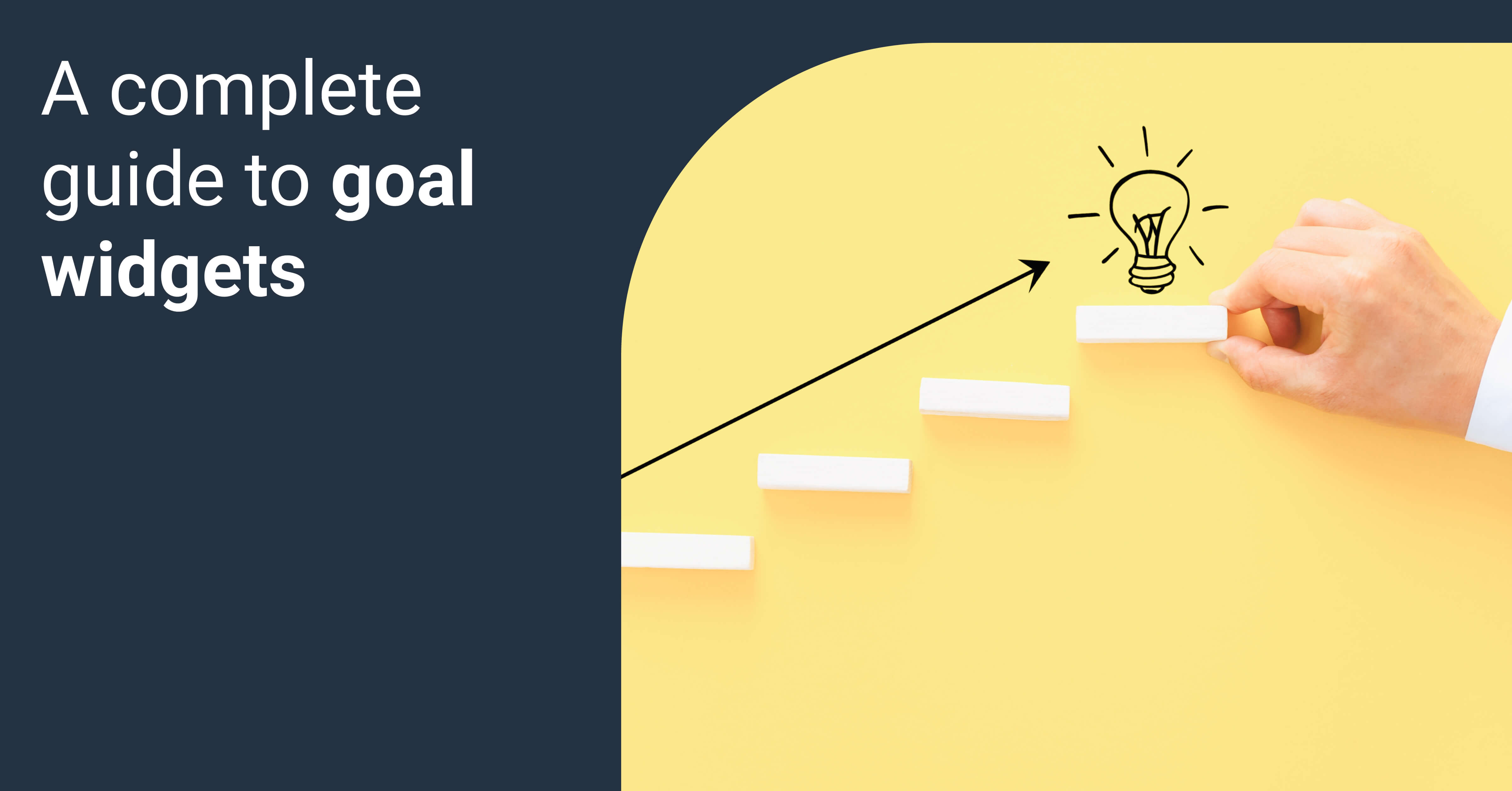 Table of Contents
Key performance indicators are the primary tool to measure how well our marketing campaigns and channels are performing. That's pretty much a given throughout the marketing industry. Where it becomes less clear with KPIs is setting them and tracking them. That's where Whatagraph comes in. Our dashboards can help you monitor the marketing performance of all your clients and throughout all channels.
How do widgets function?
Whatagraph's reports and dashboards are built from widgets. They are a way to showcase metrics and come in various ways to do so.
For example, here, we have a goal widget. It currently shows the time frame for the goals, impression and conversion targets, and budget spend. As you can see, it indicates that in 30 days, this imaginary marketing agency reached their impressions goals but didn't meet the conversion target while overspending just a little bit.
By constantly monitoring dashboards, it's possible to avoid issues like these. As soon as you see the threat of overspend, you can adjust the budget accordingly. If you see that conversions or other metrics won't meet their targets, you may have enough time to adjust your marketing tactics with early warning.
How to monitor marketing channels?
With Whatagraph, the steps are easy:
Start with built-in tools: we recommend the Smart builder for your first report or a pre-made report or dashboard template.

Select your channels. Whatagraph already has more than 30 integrations available. Simply log into the account you normally use from Whatagraph and you're all set.

If you're using the Smart Builder - select your metrics.

If you're using a pre-made template, you can use what's there or add your own widgets for personalized insights.

Start monitoring!
Yep, that's it. Five easy steps and you can track your goals.
How to set goals?
Each one of your clients may have different goals for marketing in mind. However, there are certain goals that are almost universal across the board:
Engagement

- social media is by far the most accessible marketing channel and engagement with content is crucial to keep clients informed and interested. While not the most important, the engagement goal should be considered as part of the report.

Reach

- a good way to measure the quality and success of the content is through reach. How many customers respond to your posts?

Organic traffic

- here's another goal that drives quality leads to the website or social media page. It's always worth looking over the backlink status and tracking this metric.

Paid traffic

- a quick way to bring leads to the website or social media page. As an addition, all paid channels require a close budget oversight.

Conversions

- probably the most sought-after goal for each client. How much of the audience can you convert to sign up or buy with your marketing strategy.
Putting all these goals in a single dashboard will give you quick insight into your client's marketing performance. That's why the goal widget is so important: it can serve as a tracker, as well as an information provider to your clients. You can start building dashboards with goal widgets like these any time with Whatagraph's 7 days free trial!
Published on Aug 23, 2021