Google Marketing Livestream 2021: All You Need to Know
Jun 25, 2021 ● 6 min read
In the recent Google Marketing Livestream, search engine giant has announced new features & rollouts for advertisers. We have gathered all the most important takeaways on what's coming.
Table of Contents
Google Marketing Livestream kicked off with an introduction from Chief Business Officer Philipp Schindler. He acknowledged the past year's challenges with COVID-19, which quickly forced businesses to adapt to a distanced reality. Google announced its intentions last year to swap out the use of third-party cookies by 2022. And with Apple implementing its iOS14 update, the search engine giant needed to develop a brand new way for advertisers to track and retarget their customers. In the event, the Google team talked about creating "privacy-safe, ad-funded internet together" and shifting the focus to first-party data.
Philipp Schindler outlined that businesses should focus on three main areas - privacy, measurement and automation to remain relevant to consumers.
Enhanced conversions
Third-party data allows advertisers to view users' journey to the ad that got them to the landing page and track their behavior after leaving the page for remarketing purposes. But with cookies going away, each visit to the website will be handled as a new session, even if the user has visited before.
Google Tag Manager tags will send consented yet hashed, first-party data about the website visitors to Google with enhanced conversions. Then it will match users in its first-party database and send back aggregated and anonymous conversion data. Enhanced conversions will provide more accurate reports on metrics and help optimize campaigns while at the same time minding the user's privacy.
Consent mode
It's another way to get more accurate conversion data privately and securely. With the feature announced, unless the user grants access in a granular banner, global site tags or Google Tag Manager tags will default to "denied" for values like "ad_storage" and "analytics_ storage".
If users do not consent to share their data, the search engine will then use conversion modeling to fill in data gaps. According to Google, conversion modeling recovers 70% of conversion journeys lost due to user consent choices.
In the same report, Google presents eligibility requirements for consent mode. For example, advertisers need to have an advertising presence in the European Economic Area or the UK, implement the IAB Transparency & Consent Framework on the website and meet a daily ad click threshold of 100 clicks per day, per country and domain grouping.
Behavioral reporting
Google is using machine learning to assist with conversion tracking in Google Ads. The farewelling with cookies will lose a wide range of data, such as bounce rate, events, sessions and more.
Many marketers have created new tags and separate dashboards in Google Tag Manager to inspect hidden metrics that standard Google Analytics reporting misses. With machine learning and modeling technology, Google hopes to fill these gaps and gain advertisers more straightforward access to cookies-like data.
Target ROAS expansion
Return On Ad Spend (ROAS) is a marketing metric that measures the efficiency of a digital advertising campaign. It helps advertisers evaluate which methods are working the best in marketing and how they can improve future campaigns.
With Target ROAS, marketers can concentrate on metrics aligned to advertising goals and calculate ROI even if they have multiple products with different prices. In addition, target ROAS maximizes CPCs for clicks with a history of being valuable while decreasing the ones that do not perform well and delivers average return on ad spend based on advertising preferences.
In the Google Marketing Livestream, the company has introduced that Target ROAS now will be available more broadly in their products ecosystem. tROAS is now available in beta for Discovery campaigns and fully ready for Video action campaigns.
Performance Max
Like Smart campaigns, Performance Max is automated. However, using Performance Max, advertisers can create one campaign to run across all of Google's products, such as Search, Maps, Youtube, Discover and more.
PM campaigns are created like Responsive display ads. Advertisers provide the assets, and Google will adapt them to find the best combination for promotion. Since the Performance Max release back in 2018, there was no way of viewing how campaigns were performing and what properties they appeared on. With the coming update, Google will roll out reports on top-performing assets, auction info, trending search categories and the ability to preview best performing ads on each Google platform.
Suggested ads
In Google's Marketing Livestream, the company has announced that it will be rolling out auto-suggested ads in Google Maps and its attributes to increase traffic to local businesses.
Once users start entering a query in a Google Maps search, ads will appear in suggestions for a nearby business that provides the product or service the user is searching for. Of course, ads will be marked with an "Ad" label. While browsing Maps, Google will show ads of businesses nearby that are similar to the one users have searched. The Navigation is also opening for advertisers, as they will be able to promote places around users' current location.
Google also announced new attributes to local inventory ads, allowing users to view the in-store availability of products. For businesses using local inventory ads, available products will now appear with "Pick up today" or "Curbside" labels. "Pickup later" is also in the works.
Shopify integration
Google has upgraded its integration with Shopify to a more enhanced shopping experience. Shopify users can take better advantage of Google advertising products.
While there is no exact date on when the integration update will roll out, it will be much easier for Shopify users to reach consumers beyond the SERP shopping queries.
Google and Shopify integration is called "Shopping Graph", where online shoppers will receive more information about what products they can select, shop contact information and more.
Conclusion
Google has introduced numerous new updates and integrations coming under its wing, and marketers will have more channels to reach out to customers. But with the announcement also comes the pressure of learning how to leverage new tools to benefit the business.
The search engine giant focused on accuracy and visibility when rolling out new tools and upgrades for the advertisers while at the same time minding the privacy of users' data.
Undoubtedly - it's going to be a year when marketing will be elevated to the next level.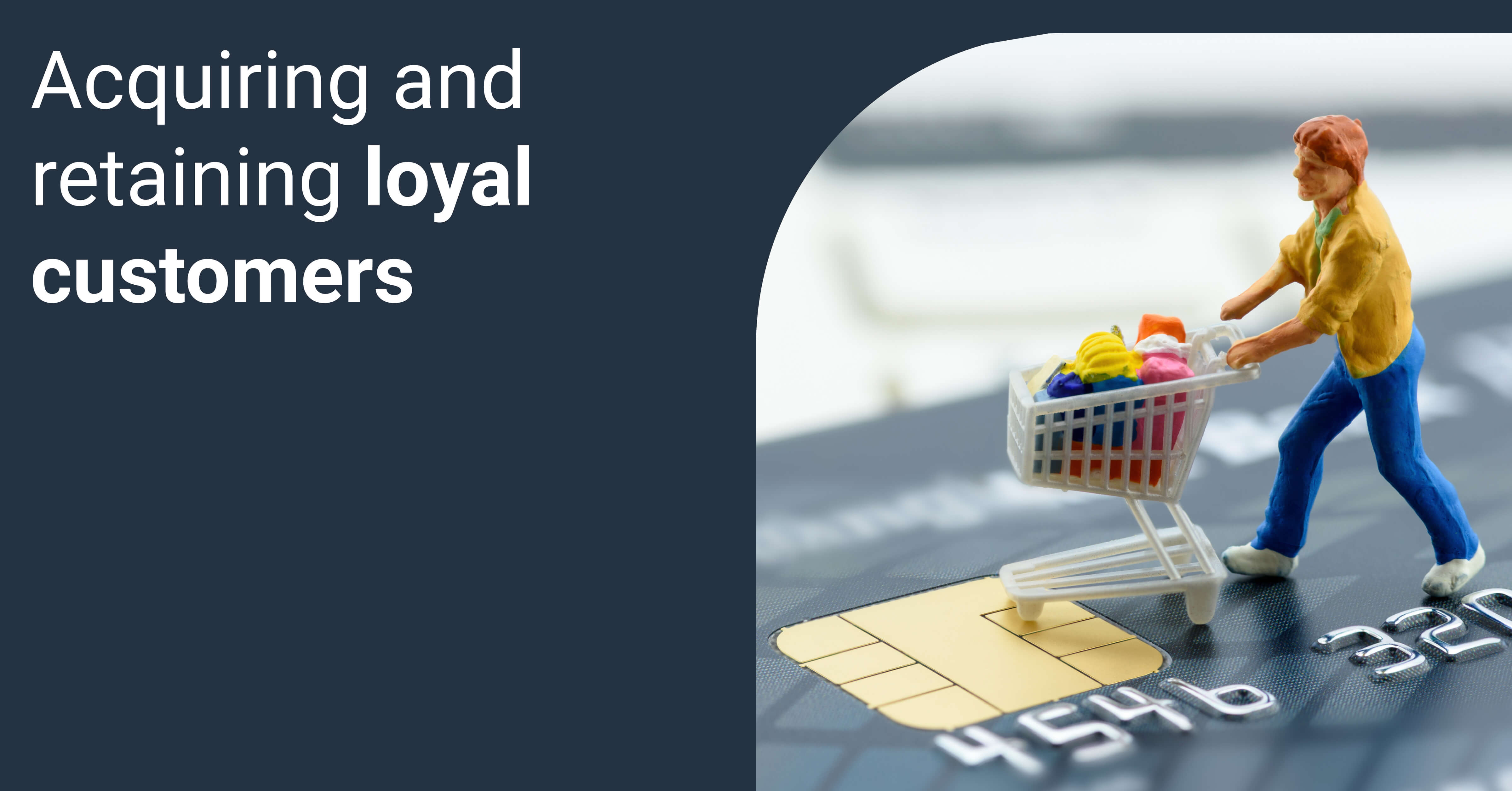 Customer retention measurement is crucial for successful business growth. Ultimately, keeping the existing customers is less expensive than acquiring new ones. A study conducted by Huify shared an insight that retaining the existing customer can cost five times less than acquiring a new one. Loyal customers also contribute to the business's well-being by promoting it on social media, spreading word-of-mouth to their family and friends, and providing feedback to improve the product or service.
Read more...