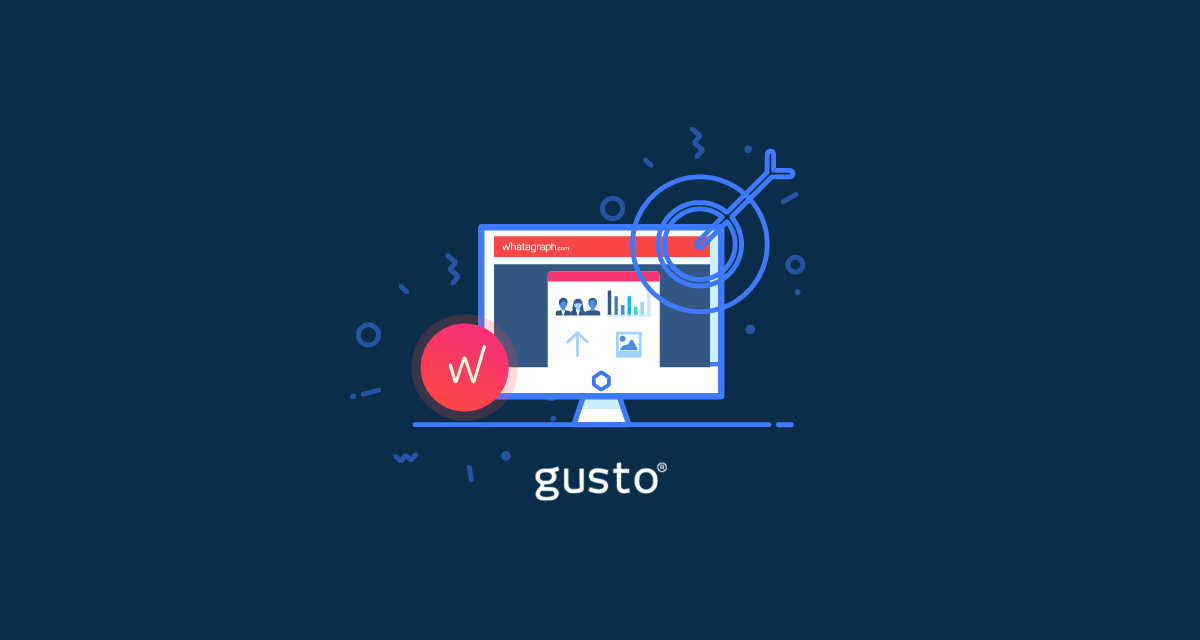 How a creative agency was searching for a solution like this for many years
A story on how a creative agency in Italy found the best solution for their reports.
Gusto Italian Design Studio S.r.l. is an international creative agency located in Italy and Germany. They specialize in Brand Identity, Advertising, Digital Development, Video and Motion, and Art Direction.
Alessandro Grandinetti, Creative Director at Gusto IDS, was hardly searching for a tool that could simplify the generating of reports in a stylish way, as well he had to send easily understandable reports to his clients every month. Thanks to Whatagraph, all of the problems mentioned before were solved and are constantly being solved for almost a year now!
(INFOGRAPHIC)
When searching for the solution to the problem, Alessandro had a chance to try some other tools. One of them was Hootsuite, however, he admits, that this solution was not satisfying for him and not even comparable to Whatagraph.
Since Alessandro has to update his clients with fresh reports every month, he really appreciates how easy it is to use Whatagraph and how much time it saves:
'It's easy to work with Whatagraph as the combination of sources and the possibility to create templates can drastically reduce the timing of the production for the reports.'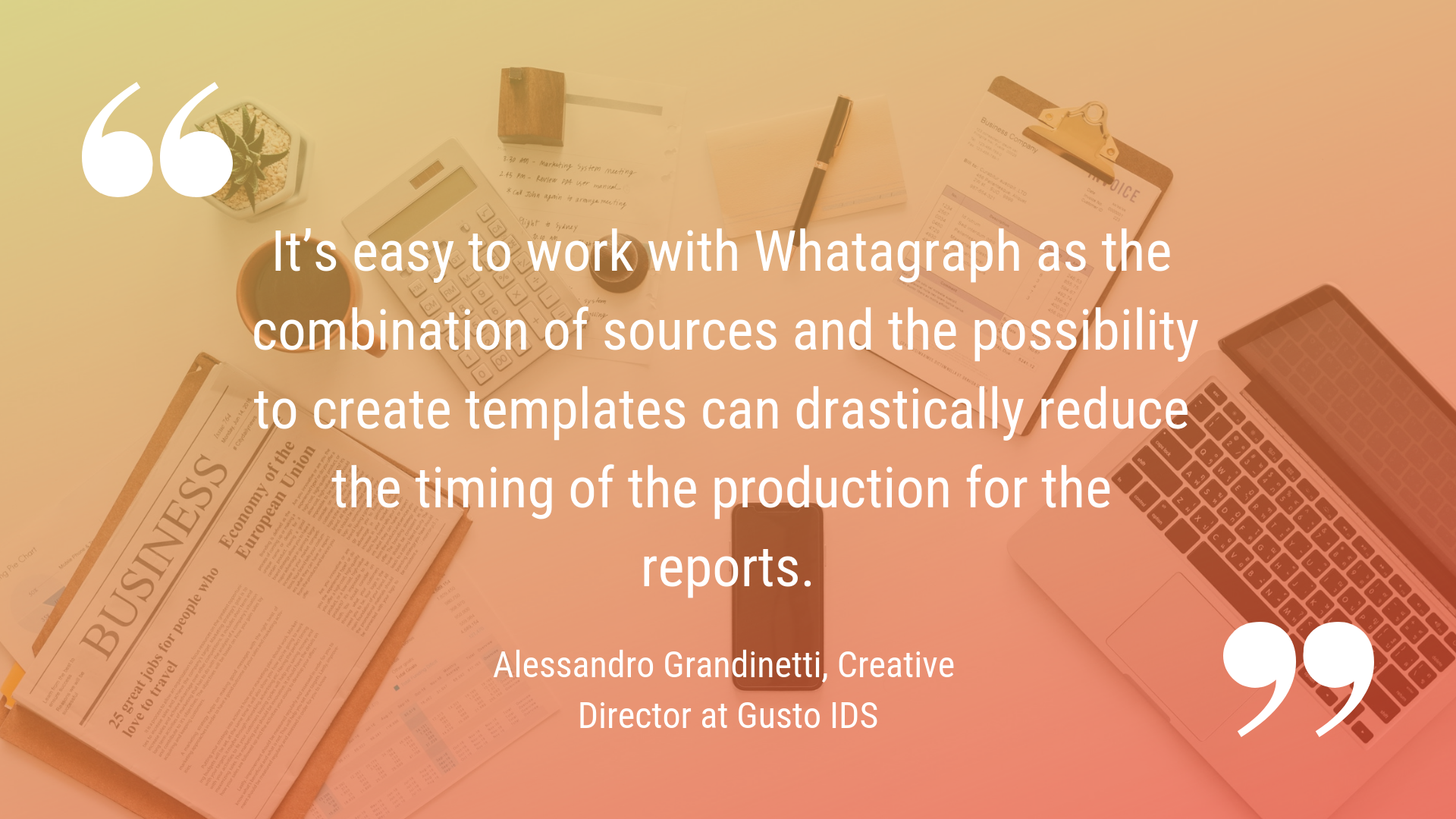 Moreover, with Whatagraph he is able to track his most important KPIs which are engagement, traffic, and conversions, and he can do that in style!
Alessandro loves that he can add his own notes to the reports, with the translation too.
My favorite part of Whatagraph is the possibility to move, drag & drop, and add my own notes and language translation to the content.
(INFOGRAPHIC)
When we asked Alessandro how the workflow would have been going without Whatagraph, he answered, that before he found out about our product, he had to prepare his reports manually, which took a lot of time and effort.
I had to combine all the sources by screenshots and by hand to find the right information that must be included in my reports.
Now with Whatagraph, he doesn't have to worry about it anymore. Its automation and ease of use allow everyone to be able to work with the tool and deliver reports that simplify the understanding process to clients. This is a key criterion, especially for a creative agency.
With Whatagraph everything is automated and everyone can work on it without any design knowledge.
To everyone who is considering trying our product, Alessandro is saying:
It's a killer tool for who've made many reports or just want to use it without designing knowledge. It's sexy and astonishing for the client.
Finally, he describes Whatagraph in one sentence: 'Whatagraph is the only app that can find an easy solution for your reports!'

What about you?
Are you ready to generate some stylish reports that your clients are going to fall in love with? Don't wait anymore and get started with Whatagraph today!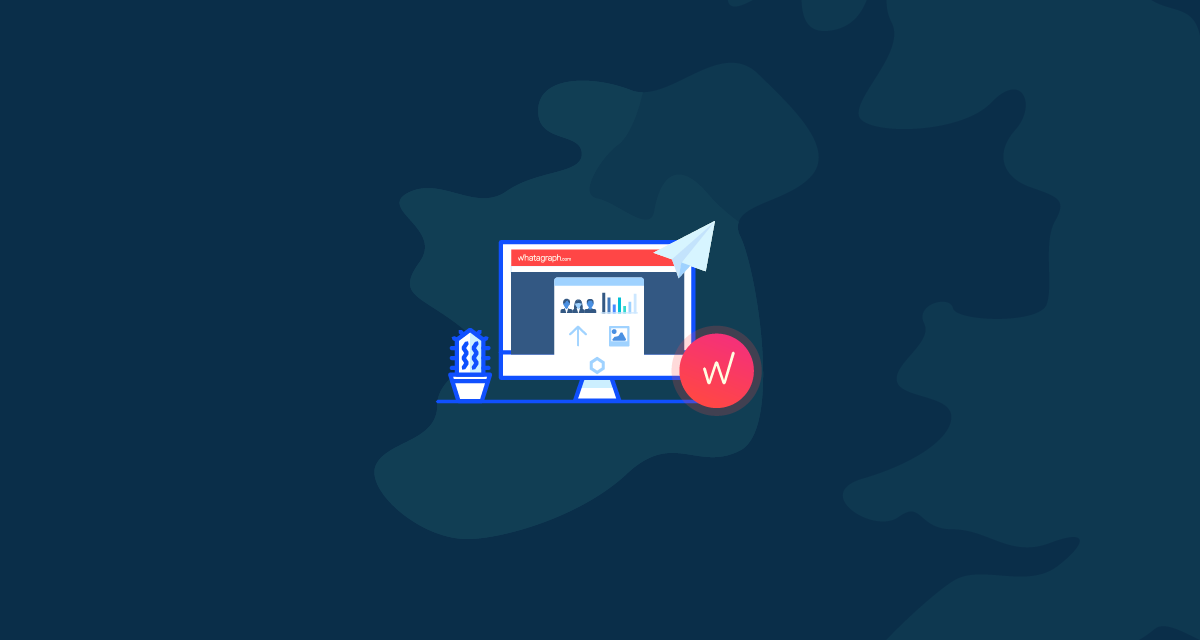 A story on how a marketing agency in Ireland finally found the best tool for their reports.
Read more...