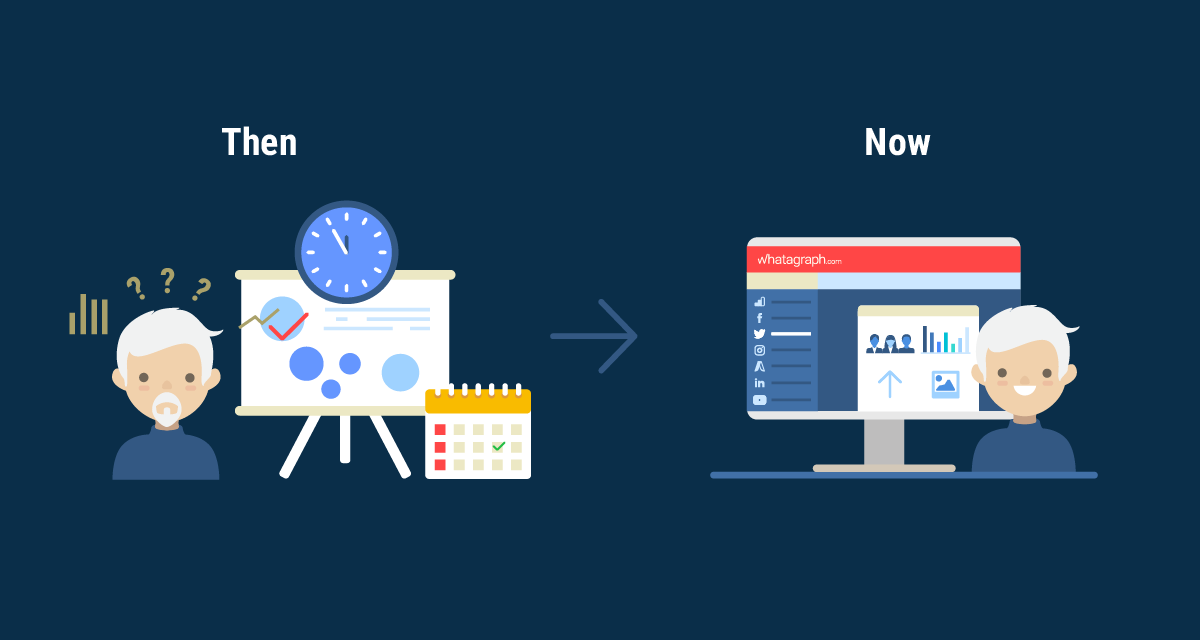 How a digital agency in New York replaced 3 reporting tools with one and never looked back
A story on how one simple tool can add four days to a month and help your agency scale.
Digitalimit is a full-service digital marketing company in New York, United States. Kiwi Callahan, Creative Manager at Digitalimit, was looking for a universal reporting tool that would provide their clients with monthly reports about all of the services they are providing to the clients. Finding that it was a challenging task:
"I have wasted one year if you count the time we spent trying to solve it with other platforms such as Klipfolio, Google Data Studio, Hootsuite Analytics."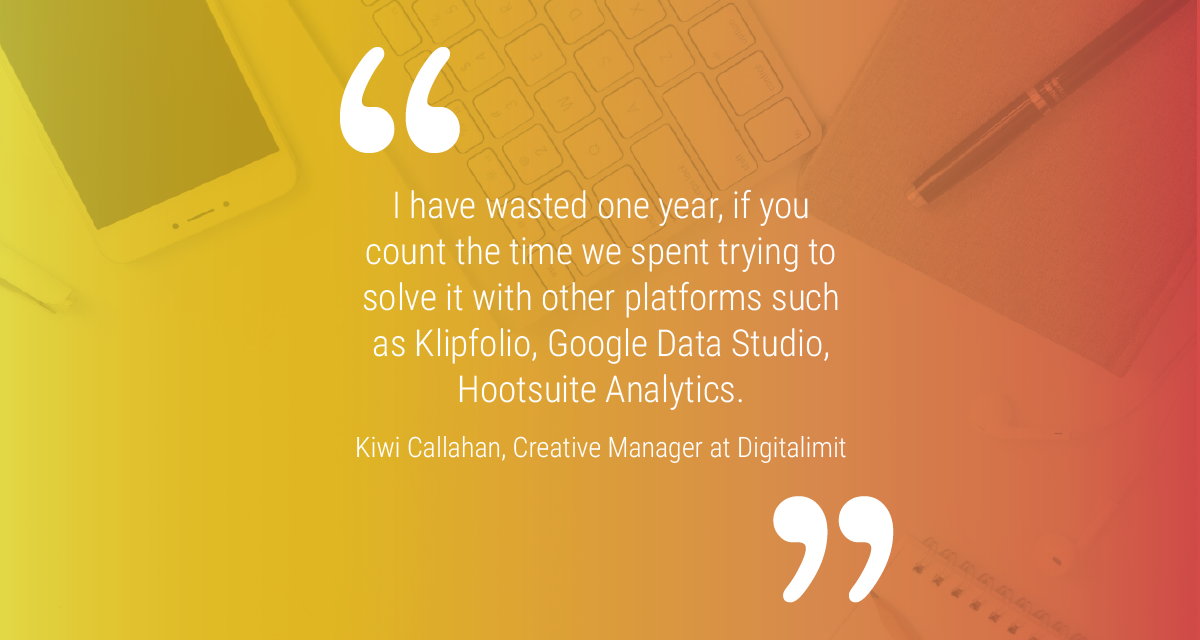 As an agency, it was important for them to find a platform that could integrate the results of every platform their clients use into a single, easy-to-read document that could be automatically emailed to them on a monthly basis.
'We offer many different services to our clients, and therefore reporting is incredibly challenging because we have to integrate so many different data sources.'
'A typical client of ours needs reporting for Facebook, Facebook Ads, Instagram, LinkedIn, LinkedIn Ads, Twitter, Google Analytics and AuthorityLabs.'

Kiwi, a Creative Manager at Digitalimit, uses Whatagraph to build unique reports for each client, including only the metrics that are useful measures of progress for their particular goals, without weighing them down with numbers that they don't need.
'Sure, I could send my client 9 separate PDF reports from each of those individual services, but what small business owner has time to comb through that many documents each month? I'll tell you how many: zero.'
'We've looked at so many other platforms out there, and not one of them has come close to offering the comprehensive integrations that Whatagraph offers, and on top of that, Whatagraph makes it incredibly easy to build beautiful reports that any client can understand.'

After signing up with Whatagraph, Kiwi was able to measure improvements in productivity:
'I save 4 full days out of every month that I used to spend putting together our client reports, but now they all go out automatically, and I can spend that time analyzing the data and helping my clients strategize instead.'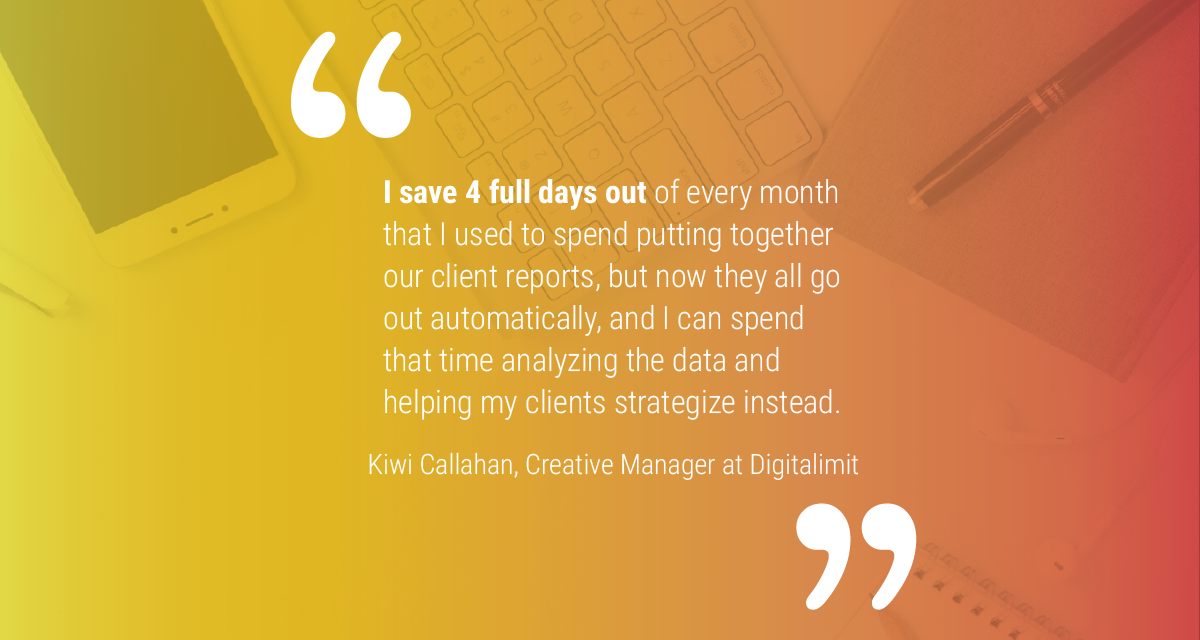 By automating and simplifying the reporting process, Kiwi found out that Whatagraph can even help her business grow:
Your platform is instrumental in helping us continue to provide quality reporting as we scale our business.
Are you ready to delight your clients and save your time too? Getting started with Whatagraph is free and easy.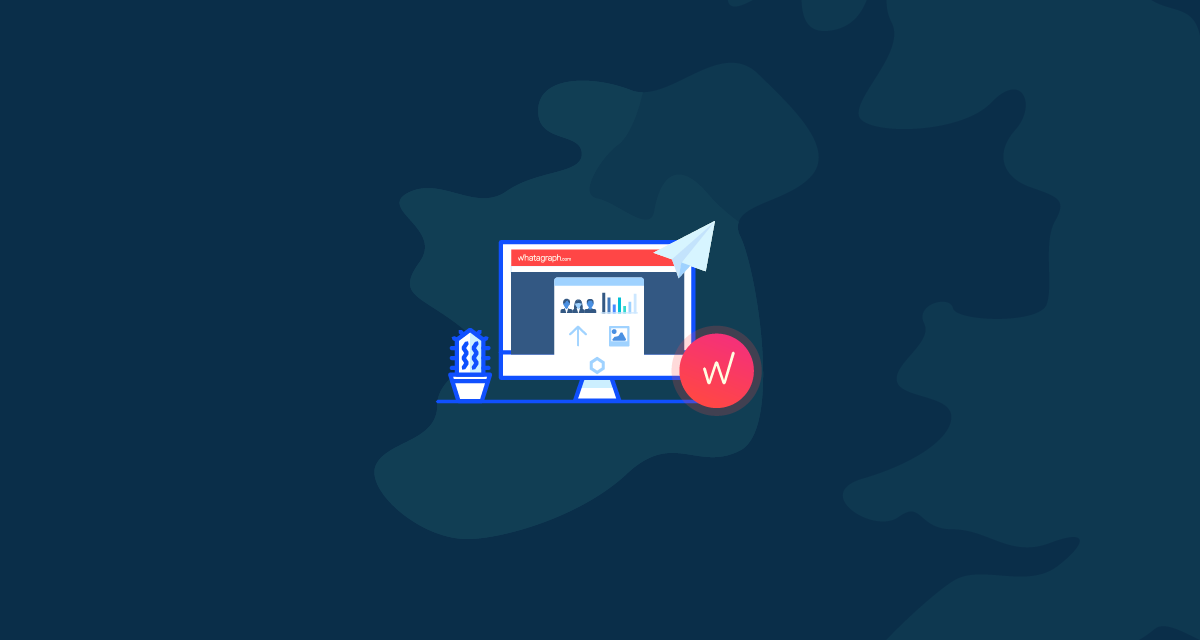 A story on how a marketing agency in Ireland finally found the best tool for their reports.
Read more...