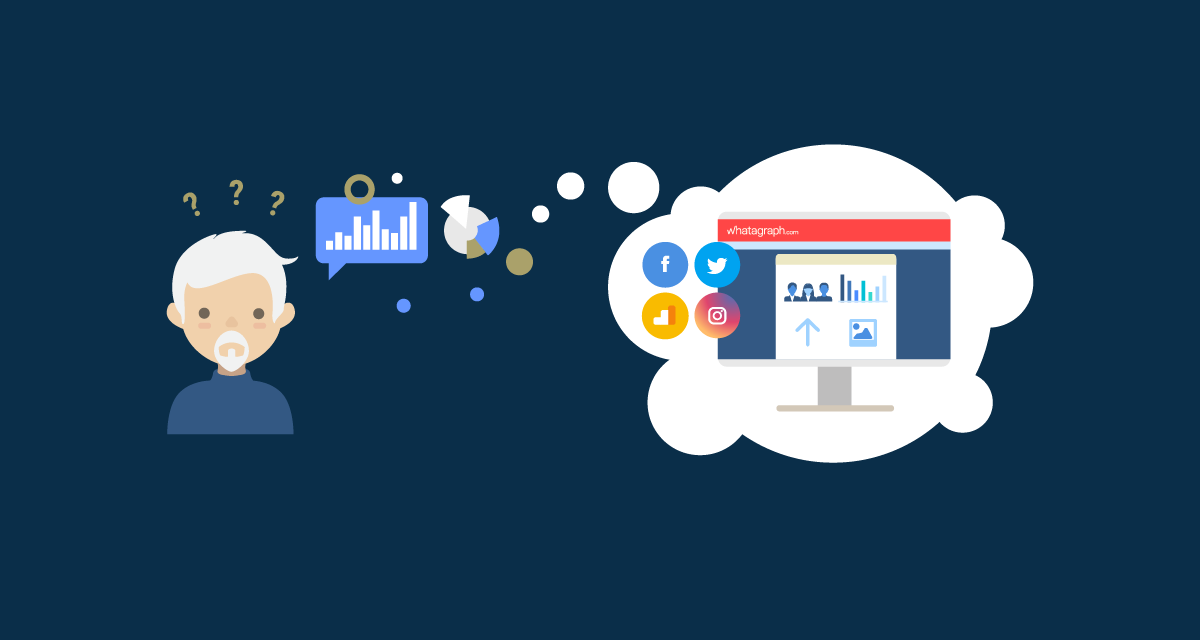 How a digital agency secretly dreamed about reporting solution like this
Digital marketing agency spread across 3 continents found a reporting solution they secretly dreamed about
JMarketing is a digital agency specializing in conversion optimization and precise consumer targeting. They have employees spread across 3 continents - Australia, United States, and Mexico.
We are small, agile and like to adapt to our client needs.
Josh Strawczynski, managing director and digital expert, was looking for short and easy to read marketing campaigns' summaries for their clients. And as we will see in the end - finding one was a really challenging task.
As a digital marketing agency, they focus on easy-to-read visual reports for their clients' marketing reporting routine.
We use it to show visually stunning reports of a few high importance metrics. We try to only show our clients what's important, because the truth is, they don't understand most of the data and too much intimidates them.

'Our customers feel confident when they see a report that looks polished and well crafted.'
The most obvious advantage they felt Whatagraph has offered during the sales process is a really pretty design, made easy.
'It marries together stunning aesthetics, into an easy interface. Also, I believe in the team, and that they will be there to help us develop the reports into what we need.'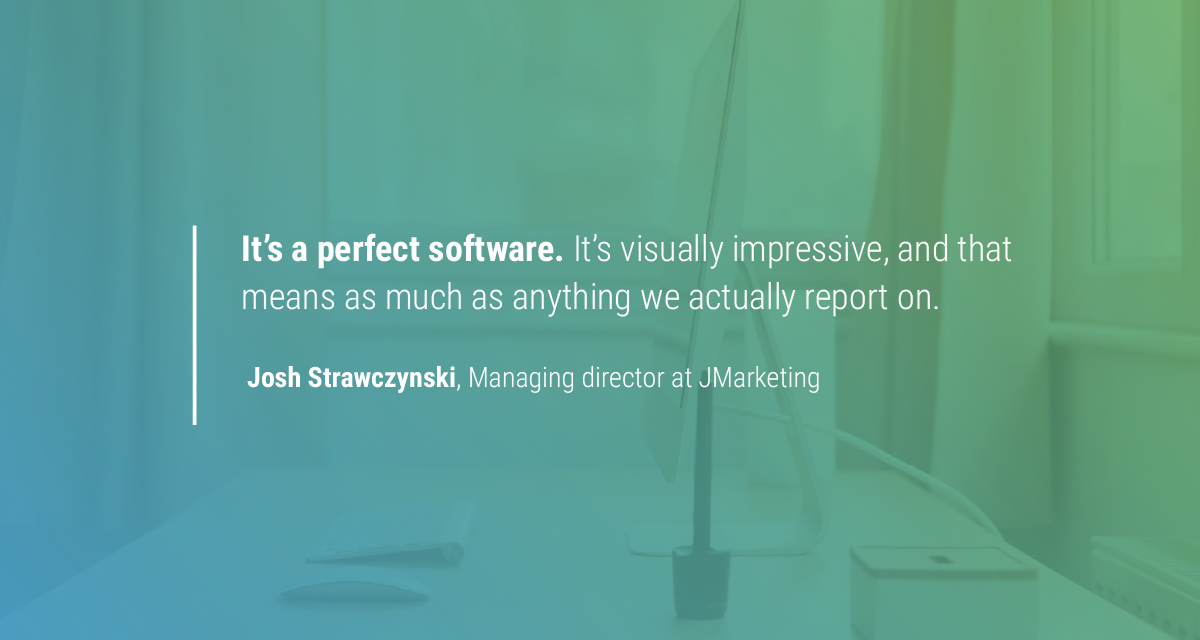 The most obvious advantage they felt Whatagraph has offered during the sales process is a really pretty design, made easy.
Our clients don't want lots of data.
Josh told us that their clients only want top-line executive summaries in ways they can actually understand.
'To that end, it's a perfect software. It's visually impressive, and that means as much as anything we actually report on.'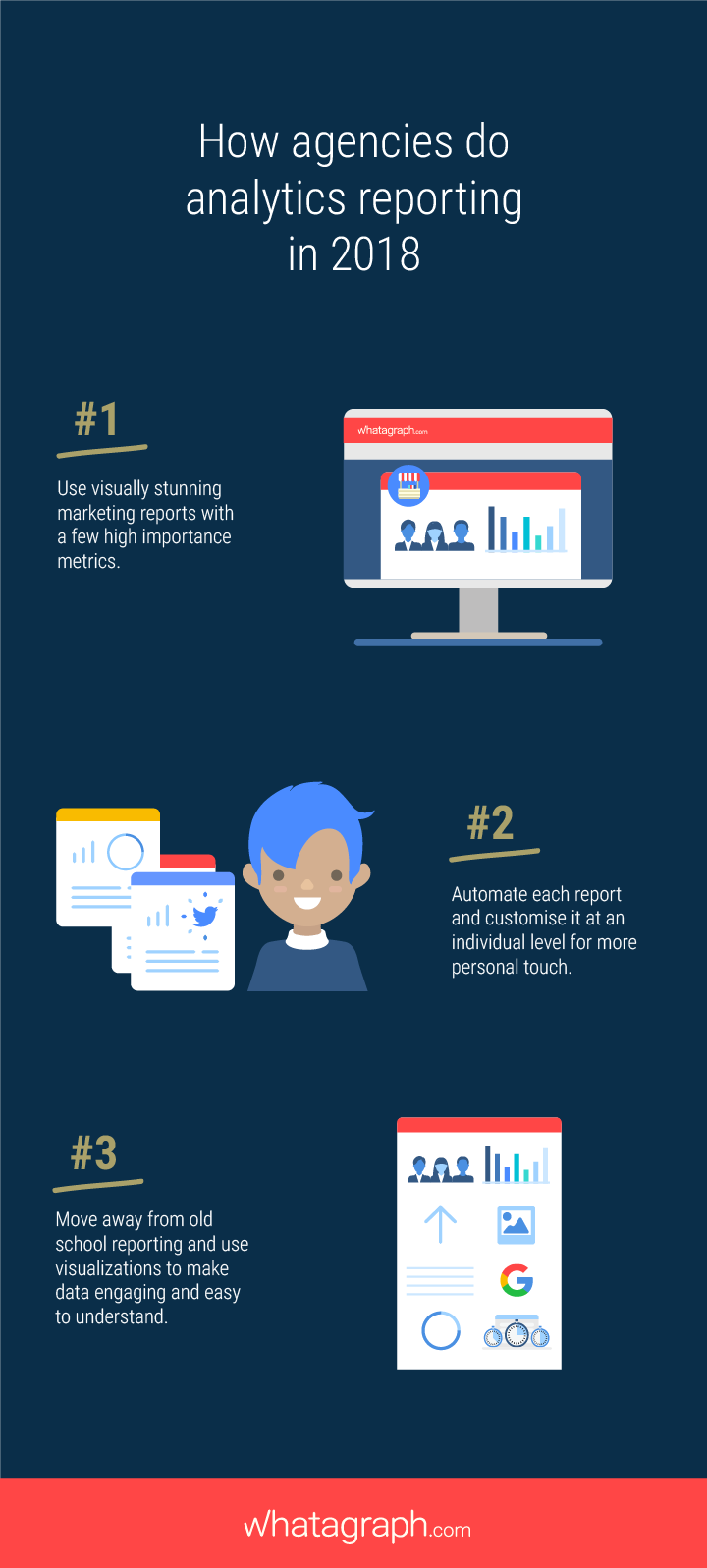 Josh also mentioned he was comparing alternative solutions, which, as he said, were all variations of the same thing. Digital expert mentioned that nothing had a clear POD (point of difference), and very few of them were visually appealing.
I don't understand why so many people created the same damn reporting software. Most of them were only a vague variation on what Google Analytics already provides anyway.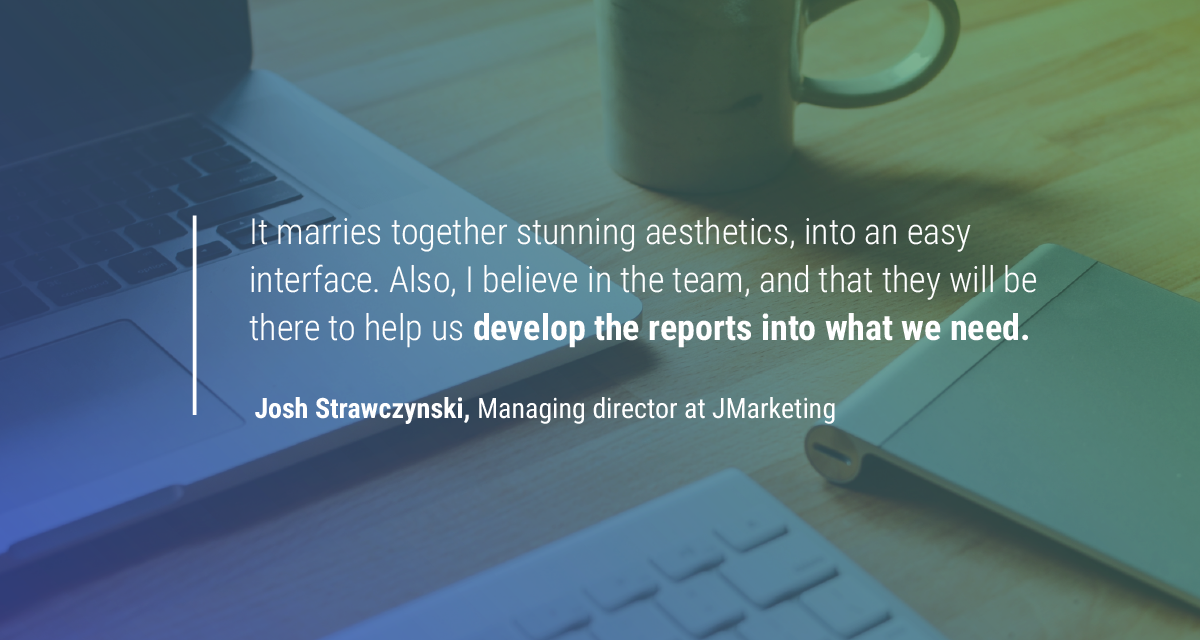 While comparing different solutions, he had 3 'dealbreakers' involved in his decision to become a customer:
It had to be different to Google Analytics
It had to be simple
It had to have reasonable price
After signing up with Whatagraph, Josh had a clear view how Whatagraph will help his business, what he revealed was that clients impressions matter most, not the time he saves.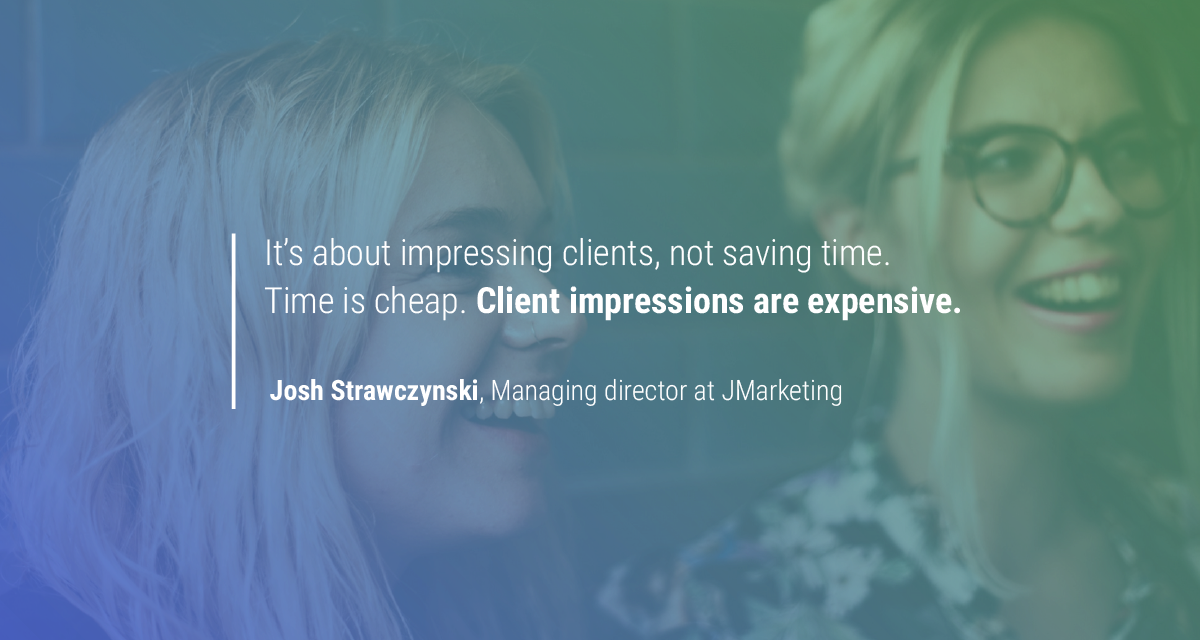 What about you?
Are you ready to impress your clients too? Getting started with Whatagraph is free and easy.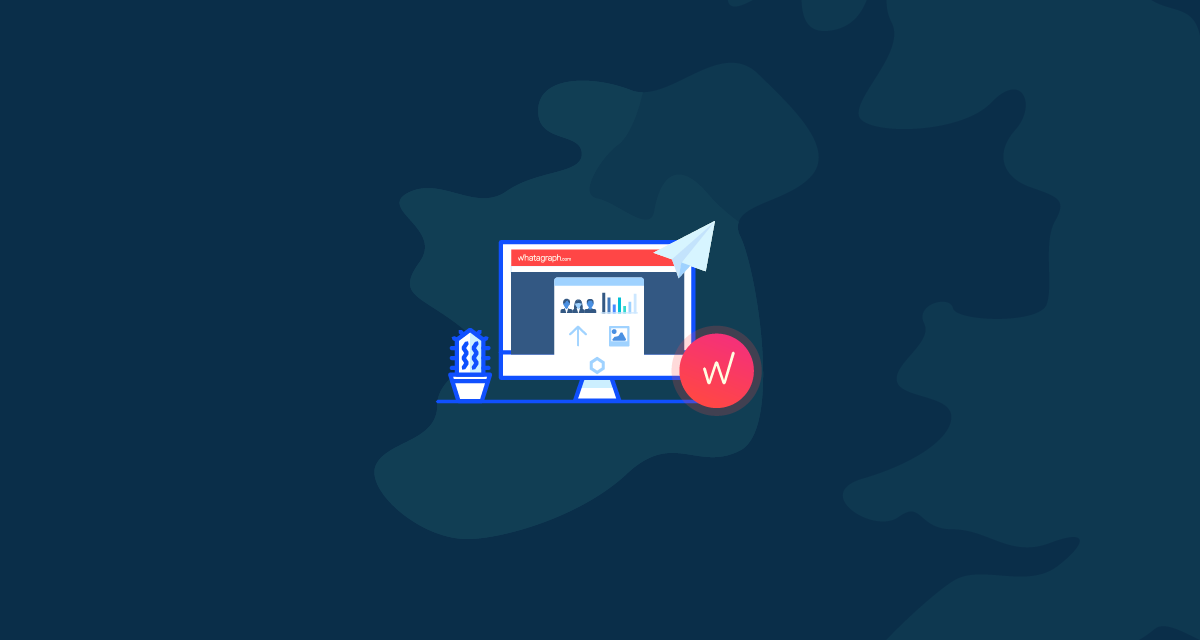 A story on how a marketing agency in Ireland finally found the best tool for their reports.
Read more...