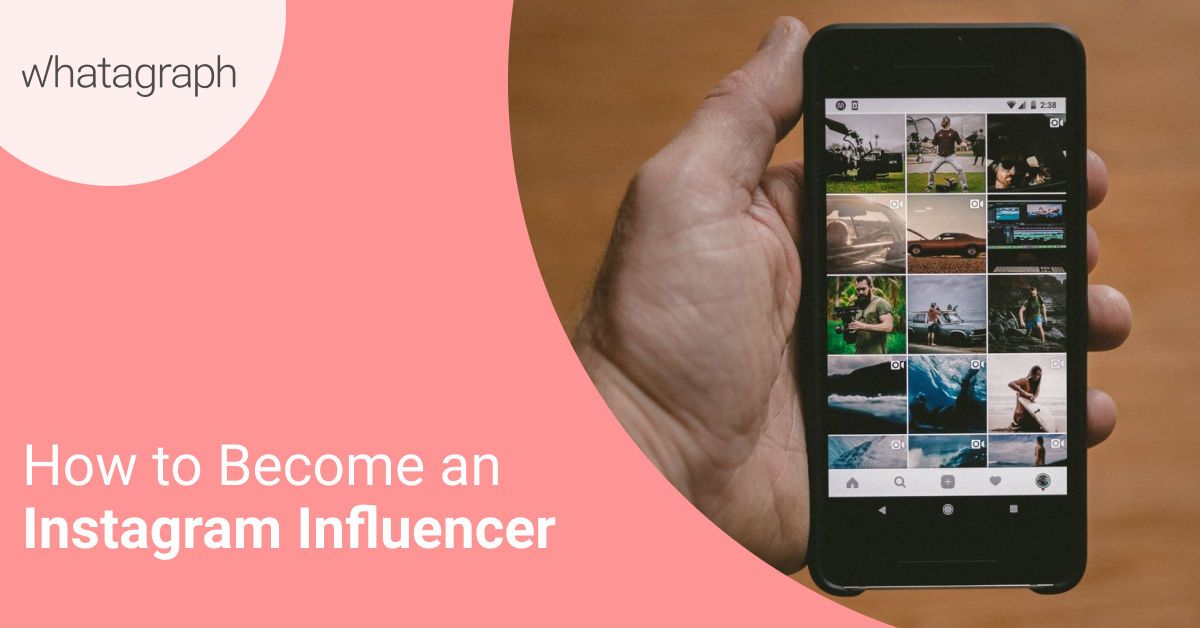 How to Become an Instagram Influencer
Jan 20, 2020 ● 4 min read
Instagram influence is a multimillion-dollar market already and became one of the main revenue-generating tools recently. If you are in a visual or creative industry, and you are not using Instagram marketing to promote your business, it is a lost opportunity, and you are missing out on a potent tool.
Ultime Guide How to Become an Instagram Influencer


Table of Contents:

Pick a Niche You Are Passionate About

Whatever you are passionate about or you are good at, and you can have your account focused on that particular niche. Pick a niche carefully; to grow your audience that trust you to a high level, you have to be consistent and to be consistent with what you do, you have to believe in it.
Therefore, if you have a business or you are passionate about something, build your account around it. You will have an audience that's passionate about the same thing, and in no time the companies will reach out to pay you the money to give them a shout out in your account.

Get an Instagram Business Account
If you are new to Instagram, it is better to sign up for a business account. However, if you already have an Instagram account, you can change it to a business account. Business profiles make you look more professional as well as you can make data-driven decisions with the help of Instagram insights and analytics tools.




Use Instagram analytics to your full advantage. It gives more in-depth analytics information for you to measure your performance. A business account also has additional contact information which helps brands to get in touch with you.
Create an Exciting and Useful Bio
Write a bio that describes your account, use your name and contact information so the brands interested in you can reach you. Moreover, use target keywords in your bio because they make it easy for your specific audience to find your account.


Recently Instagram added a feature that enables you to add hashtags and profile links in your bio. Make use of it, and you can also prompt your branded hashtags in your bio.
Grow an Audience Before You Sell
Socialize and interact with your audience. It does not matter if you have limited followers at the beginning, but engage with your audience and establish relationships. Also, search for popular accounts in your niche where your audience happens to be and get engaged.

Ask questions, like posts and reply to comments. The Instagram algorithm makes the accounts more visible if they are more engaged with users.
Create a Theme and Tone
To make your Instagram account to stand out and have a personality, create an underlying theme and tone. For example, select a specific color palette and filter that will help you to create a distinct style. If you have a brand, then choose your brand colors and visual style to create the feel of your brand's aesthetic and highlight its colors. Moreover, create a branded hashtag that set the underlying tone for your account. In short, create an overall theme for your account.
Choose Quality Hashtags
You should always post Instagram posts with hashtags, a post with hashtags always perform better than no hashtags. The more the hashtags, the better the chances of your post going viral. You are allowed to have 30 hashtags on Instagram.
Use as many hashtags as you can to your advantage and use quality and branded hashtags. You should not only use the popular hashtags but also sometimes create a hashtag and prompt it as well as create brand-specific hashtags. The best way to use a hashtag is after you post your image with your caption, go to comment box and post as many hashtags as you can in the first post. This way, your post will get maximum exposure, and the first comment would not be even visible after some comments.
Post Interesting and Meaningful Contents
Post interesting and meaningful content and share what matters to you as well as is aligned with your brand. Furthermore, post consistently, try and commit to a posting schedule. It is better to make a schedule and post quality content every day so that your audience knows when to expect new posts from your account. Post-high-level content, engaging caption and also post images and quotes that attract people and make them want to repost and share.

Additionally, post Instagram stories to build brand awareness and also behind the scene information. Also, make use of live videos, videos and create IGTV series.

Engage with Influencers
Search the popular influencers in your niche and try to establish a relationship. This is not hard, comment on their posts, share their posts and tag them. You will not only attract the targeted audience of your niche that's already there but also the influencer will notice you when they get the notification. Mostly if they like your content and brand, they will mention you or give you a shout out.
Hold Giveaway or Contests
Holding an Instagram giveaway or contest that requires your audience to tag a friend and follow your account is a great way to reach people and grow your followers.
Reach out to Brands in Your Niche
When you have enough followers, you can contact the brands in your niche if the brands are not already reaching out to you. Choose the brand partnerships that not only fits your niche but also you trust. Don't go overboard with sponsored content as people don't trust if you only post a lot of sponsored content.
No matter how you use these tips, you can add or tweak, but the end goal is to be consistent, to be yourself, be honest and don't give up. You can become an influential figure if you have an audience that trusts your opinion, and you give honest advice, reviews, or viewpoint on a subject or product you know about.

If you have this type of influence, your business will grow, and brands will want to endorse you as this provide the companies with an opportunity to market their products to a specific and interested audience.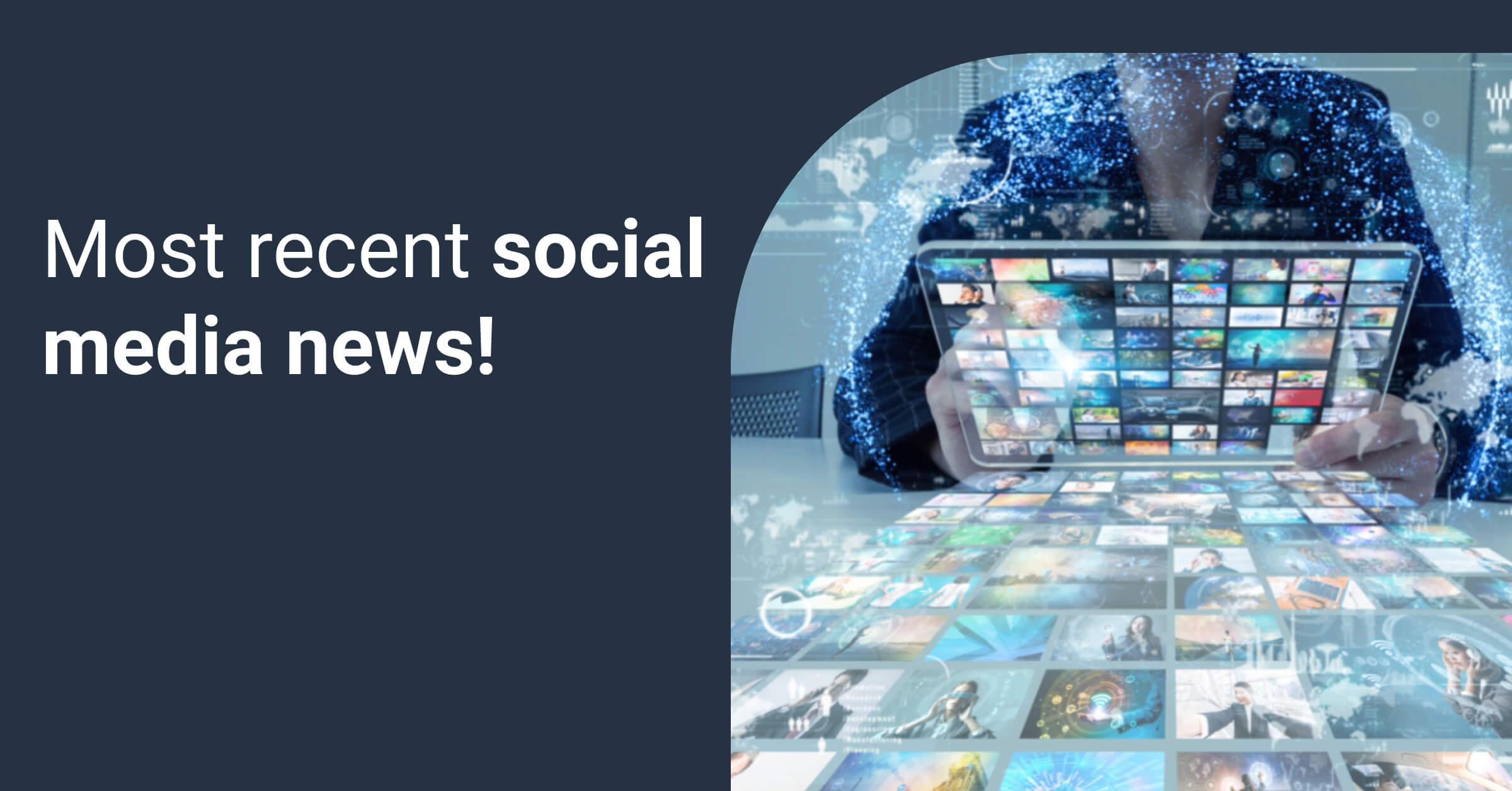 If you haven't seen Mark Zuck's live stream and aren't all over the internet following the news, here's everything you need to know about the two social media giants and their upcoming updates. 
Read more...