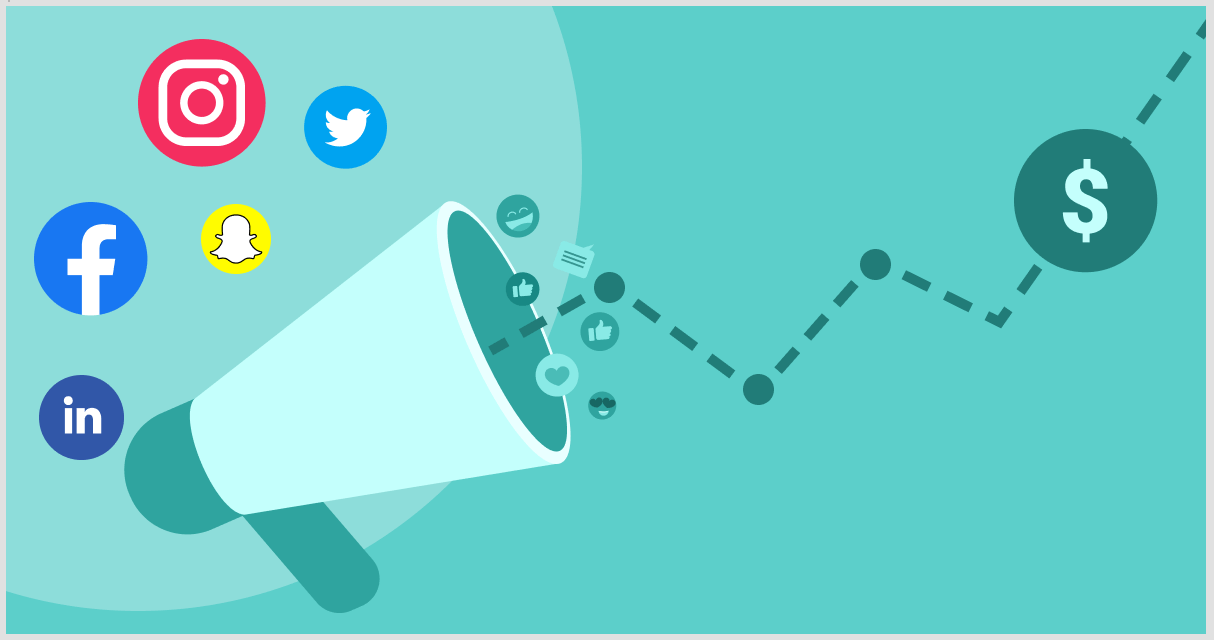 Why Aren't Your Social Media Campaigns Converting? (And 4 Ways to Fix That)
Social media campaigns are a valuable channel for brands. They allow you to sell on the platforms where your customers are already most active — and they're also scalable, inexpensive, and effective at driving conversions for a wide range of businesses. But even the best-planned social media campaigns can run dry sometimes.
Read on to discover the possible reasons why your social media campaigns aren't converting and four ways to convert scrollers into customers faster.
Reason 1: You're not delivering value
Social media is full of useless information. From generic photos of food to pointless tweets, users have to sift through a lot of duds to get to the gems. The rule of social media is only the worthy survive.
And your social media campaigns aren't exempt from this. While you might need to push a product or display your branding, you need to actually provide your audience with something they can take away and use.
Sure, there's space for light-hearted content which generates quick emotions or interest. But if it doesn't help your audience, then you won't build a lasting, meaningful relationship between your brand and your customers.
How to fix that?
Your social media campaigns should provide value to nurture your relationships and give customers a reason to return to your brand.
The value you deliver should be tailored according to your audience's needs. Your customer research highlights the individual needs and desires of your audience. For instance, if you sell mattresses, your customers might be interested in tips on getting a good night's sleep.
And the way you deliver your value matters too. Sharing original or third-party blogs, for instance, is good for delivering information clearly and concisely to audiences. Knowing that video content is on the rise it would be extra smart to create a product explainer video. Similarly, infographics are ideal for dazzling audiences and presenting facts in a visually-appealing way (infographic creator tools like Snappa are a solid choice for those who aren't as graphic design-savvy).
Strive for a diverse delivery of your value to engage users in a variety of ways. While you shouldn't neglect humorous or irreverent content that doesn't add value, the bulk of your social media campaigns should give your customers something worthwhile.
Reason 2: You're targeting the wrong people
When you're launching a social media campaign, it's tempting to cast your net far and wide to get maximum exposure. But while it seems fine in theory, the reality is that the campaigns that convert are those that are targeted to specific customer segments.
Put simply: why pay to show ads about your extreme sports gear to customers aged 65+? Most, if not all, of that segment, is not likely to be interested in your product (although I will concede there are plenty of extreme sports-loving seniors out there). As such, they will not convert.
How to fix that?
You likely already have an array of distinct buyer personas for your products. These comprise information about your typical customers, from their income to their hobbies, and help you build out your brand and marketing.
Armed with these personas, you should target your social media campaigns to those individuals who are more likely to convert, backed by data. And even beyond these personas, you can consider other features which show customers who are interested in your brand. For instance:
Customers who downloaded a lead magnet (Beacon is a free lead magnet creator you'll love).
Users who have engaged with your previous ads or video content.
Individuals who have visited your website in the past but haven't purchased anything.
Social platforms often offer customer targeting features to let you show ads to users who are likely to convert. Take Facebook Custom Audiences, for instance. These are a useful tool which let you create a new audience based on existing information from your current customers. This lets you show your ads to people outside of your current customer base but who are likely to convert.
Reason 3: Your landing page doesn't reflect your ad
Your social media campaigns don't exist in a bubble. They don't just comprise your actual social ads — your campaigns also include the landing pages that your ads direct to.
And these landing pages play an important role. They should look and feel cohesive with your social advertising materials, creating a seamless connection between the ad and the landing page. From the colors and fonts to simple UX and headlines that match those of the ad, lots of elements go into creating this experience.
But if your landing pages don't foster this connection, then your customers will feel jarred by the disparity between the two elements. You'll lose their trust, and lose their conversion as a result.
How to fix that?
Creating the perfect landing page for your social media campaigns in an article in itself. But there are a few essential elements you need to have to drive more conversions:
Visual synchronicity: colors, images, graphics, fonts — these should all mirror each other on both the ad and your landing page.
Matching messages: headline, copy, and CTA in your landing page should reflect the same message and tone of your social media ad. For instance, if your ad promises a free downloadable content calendar, your landing page should promise the same.
Positive UX: your landing page should be user-friendly. Swipeable navigation bars, concise copy, and minimalist design all go towards a landing page that puts the customer first.
Intuitive landing page designers such as Shogun Page Builder let you build your landing pages to a high degree of quality. Instapage is another strong landing page designer that offers a wealth of comprehensive design and optimization features.
It's also worth split-testing your landing pages with a landing page optimizer like Visual Website Optimizer. It provides a built-in split-testing tool so you can optimize your landing pages and conversions with accurate reports, backed by hard data and actionable insights to boot.
Reason 4: You're targeting the right people… at the wrong time
Another reason why your social media campaigns might not convert could be that you're aiming them at the right customer — their interests, age, demographic, and so on all convert — but you're targeting them at the wrong stage of the buyer's journey.
For instance, your social media campaign copy might be geared towards urging purchase, but the customer is still at the research stage. Even if the customer is the ideal persona who will likely purchase in the future, if your ad doesn't target them at the right stage of the journey, it will never convert.
How to fix that?
Adopt a funnel-based marketing strategy for your social media campaigns that identify your customers according to the buyer's stage they are at. Once you have found these distinct customer groups, you can then present them with different types of ads accordingly.
Sequential ads are particularly effective for this, comprising different ads shown to customers at different stages. Consider the following as an example of the different stages of the buyer's journey and the relevant required information your sequential ads should show:
Awareness: at this stage, you want to hook new customers' attention. Free downloads, essential checklists, useful blogs, and so on all pique user attention here.
Consideration: you've hooked your prospective customers and they're weighing up their options. Product comparisons, social proof, and review videos help convince customers that your brand should be their first choice. Customer testimonials are especially effective at convincing prospective leads of your value.
Conversion: your customer is now ready to purchase, they just need that final push. Time-sensitive discount codes, free trials, or a sales call will push that customer towards finally making a purchase.
Of course, this is just a framework. But it serves as a useful guide which should inform your sequential ad strategy and drive conversions.
Closing thoughts
Social media campaigns are a necessity for online brands seeking to drive conversions. But it takes time and effort to create a social media campaign that works. Follow the tips above to stop failure in its tracks and craft social campaigns that convert time and again.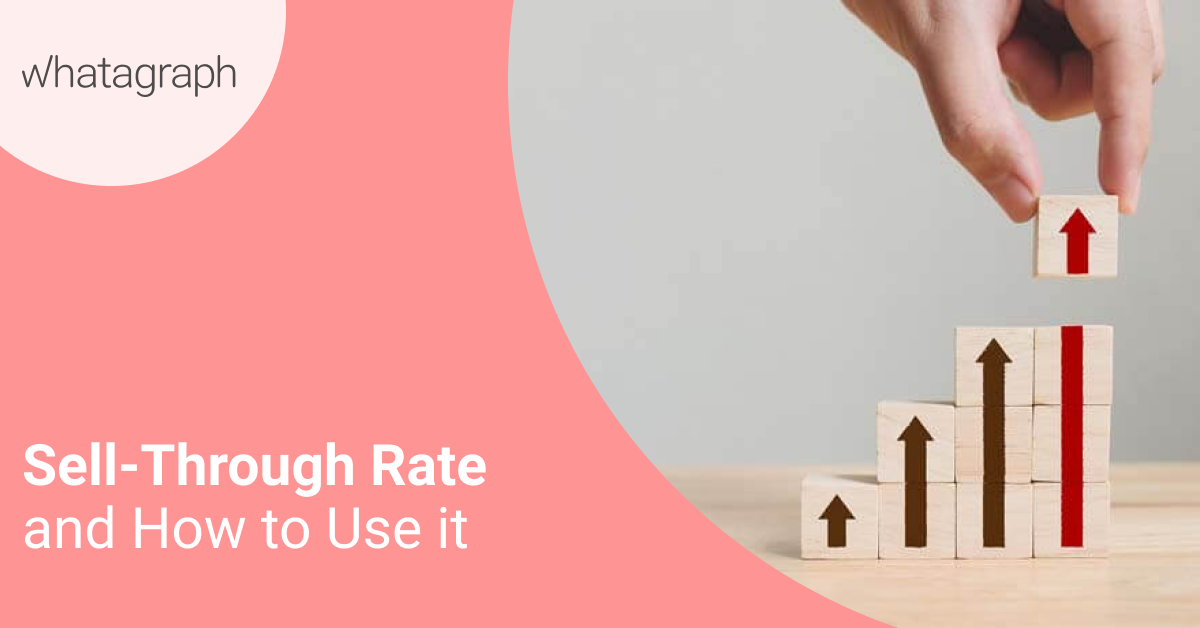 The best way to define a sell-through rate is the percentage of inventory you managed to sell. But, let's dig deeper and examine how we can use sell-through rates, and also find out how to determine a satisfactory sell-through rate.
Read more...