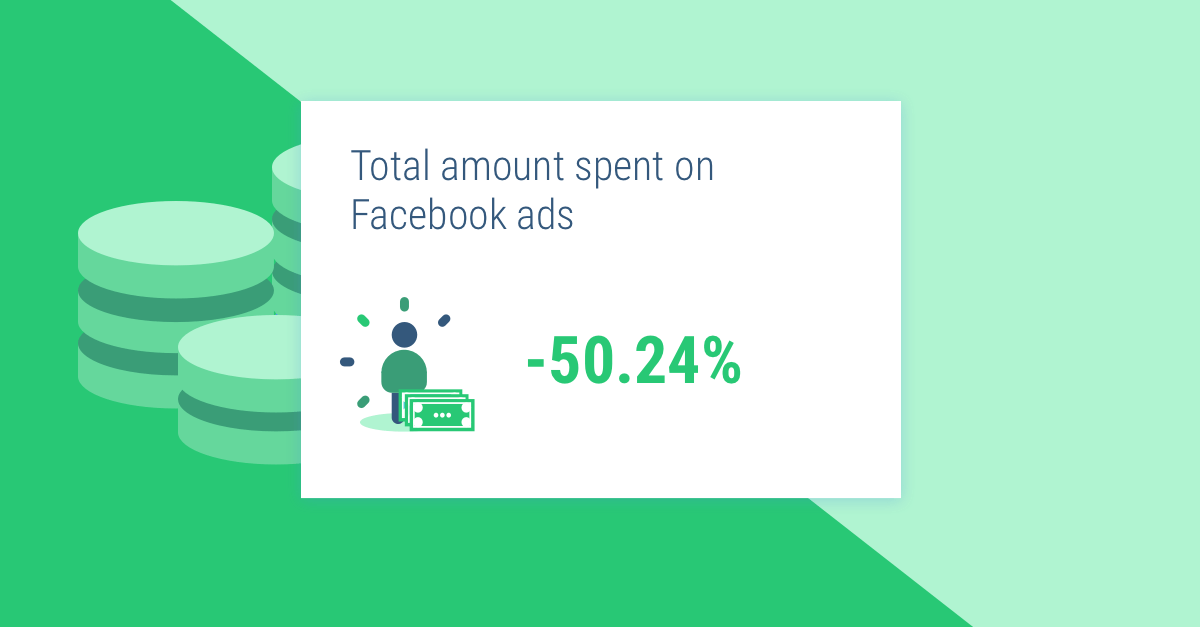 How to Cut Your Facebook Advertising Costs in Half
Facebook advertising works. Unfortunately, that also means it's become more competitive. So if you're not getting the results you'd like from your Facebook advertising – or you just want to improve an already strong performance – consider these eight best practices.
These methods are designed to help you cut your advertising costs in half while still preserving real business results.
1. Use Facebook pixel.
A recent study found that engagement is the number one way marketers measure the return on investment (ROI) of their social media advertising. That worries us a bit.
Engagement is a good thing, for sure, but it does not necessarily drive business. We'd rather see a metric like sales or leads (maybe even Sales Qualified Leads) being the number one way to measure advertising ROI. Of course, to track the ROI for sales and leads means you have to set up a tracking system.
For some of you, this is as obvious as the sun. But a lot of Facebook marketers don't yet have campaign tracking installed. If you happen to be one of them, we can tell you with 100% confidence that your advertising is going to be way more effective once you do it.
So set any shame you have about not tracking your ads aside. It takes only a few minutes to install the Facebook pixel. Here are Facebook's instructions for how to install the pixel on a WordPress site. And if you don't have a Facebook pixel yet, here are Facebook's instructions for how to create one with the Facebook Business Manager.
If even that seems too hard, don't worry. There are people on Fiverr, UpWork, or Guru who can set up the Facebook pixel for you for a modest fee.
2. Don't use automatic placements.
This is one of the simplest settings to change, and one that can also have the biggest impact. Do not just breeze through the placements sections of campaign setup. The wrong settings here could jack up what you'll pay for results by 2, 3, maybe even 5x.
The good news is that if you get this right, it's easy to achieve our promise of cutting your Facebook advertising costs in half. But what are the right placements? It really depends.
It depends on your business, the conversions you're going after, and the creative you use. Fortunately, if you drill down into your Facebook advertising reports, you can see a breakout of which placements are actually generating conversions. This is why good reporting is so valuable – it can show you which parts of your advertising work, and which ones are just draining your budget.
Here's what the ad placement section of a Whatagraph Facebook Ads report looks like. Once you know which handful of placements actually work, advertise there only. Why waste ad budget on placements that don't earn their keep?
3. Snitch ideas for great creative from your competitors.
Ever had a Facebook ad that just crushed the performance of anything else you've ever tried? It's pretty great when it happens, but unless you're strategic about developing and testing ad creative, it may not happen very often.
Facebook introduced a new free tool recently that could help you create more breakaway ads. It's called the Facebook Ads Library.
This free tool lets you see which ads your competitors are running. It will also let you search for any ads running for a given topic or name. You can filter ads by whichever country they're running in and whether the ads are active or not.
That's a good start, but if you want ad performance data, you'll need a paid tool. Check out PowerAdSpy, AdSpy, SocialPeta, or Social Ad Scout to get that information. When you are reviewing your competitors' ads, pay special attention to:
Which call-to-actions (CTAs) they use the most.
The messaging and copy they use in their ads.
Which offers they use the most.
Any new elements in their ads.
Any trends with colors and backgrounds.
A trained eye can look at competitors' ads and find plenty of ideas – both for new creative to develop and for new things to test in your creative. Which brings us to the next opportunity.
4. Test your ads rigorously.
It's not at all uncommon for a top-performing ad to get double the results of a mediocre one. But you will have to keep testing – Facebook ad creative wears out quickly. You need to have a new ad every few days to every two weeks depending on how much exposure your ads are getting.
Here are a few basic rules of ad testing:
Test one thing at a time. Otherwise, you'll never really know what's working or not.
Run your ads until you have statistically valid results. Careful use of a tool like Visual Website Optimizer's A/B Test Statistical Significance Tool can tell you which ad has performed best.
Make sure you're counting meaningful conversions: An ad that gets the most clicks may not be driving the most business.
Test things that will make a real difference. Things like the offer your ad makes, the call-to-action, the photo you use in the ad – that's the sort of thing that can have a large effect on how ads perform.
Pro tip: Don't create new ad sets to test new creative with. Test your creative at the ad level instead.
5. Use retargeting.
Retargeting ads are 76% more likely to get clicked than regular ads, so right out of the gate, there's a chance you'll cut your advertising costs in half with this tactic.
You can set a retargeting campaign to show a specific ad to anyone who's come to your website or anyone who's visited in the last week. Those two timeframes may result in significantly different ad performance. But that's just the beginning...
You can also set retargeting ads only for your email subscribers. Or people who viewed a specific page on your website. Or those who used a specific tool, calculator, or assessment on your site.
The more narrowly-defined your retargeting audiences are, the better the results you're likely to get. Remember: Advertising is not a game of getting the most people to see or click your ads. It's a game of generating the most business from your ads.
If your email list of 3,000 can convert at a rate of 10% from retargeting ads (which is not uncommon), that's 300 conversions. That may be a better investment of your advertising budget than trying to get a general audience to click an ad. Because a retargeting audience is already familiar with your company, they are more likely to make a purchase from you than someone who's being introduced to your brand for the first time.
6. Become an expert at audience targeting.
Advanced Facebook advertisers test audiences as rigorously as they test ad creative. Here's one super-simple way to get better results with smart audience targeting:
If you've got an email list of even 500 people, you should be using lookalike audiences. Or, if you've been doing any lead generation ads, all the people who converted on your lead generation ad could be another audience. Then they could be cloned into a lookalike audience. If you're in e-commerce, of course, you'll want to create lookalike audiences of customers.
One of the biggest opportunities in audiences is retention. So consider creating a custom audience of, say:
Webinar registrants.
First-time purchasers.
People who left an abandoned shopping cart.
Anyone who's interacted with a free tool or calculator on your site.
These audiences may be small, but they can be extremely lucrative. And because they're small, more likely to convert, and may convert for a higher value than a general audience, you can afford to bid more for them.
7. Let the algorithm do its thing.
For years, sophisticated Facebook advertisers had been getting optimal performance by testing creative, audiences, placements with at a level of detail that might seem downright obsessive to the rest of us. They created hundreds of campaigns and filled them with thousands of ad sets, methodically testing every possible variation of creative, audiences, and other settings.
Until last year. Last year Facebook launched Campaign Budget Optimization. This is a setting made at the campaign level that basically lets Facebook's ad algorithm manage the bidding for your ads.
Ends up, the algorithm is pretty good at its job. Especially if you give it the right goal.
If you haven't tested Campaign Budget Optimization before, you might want to embrace it now. Come September of this year, Facebook with switch all campaigns over to it.
If you have tried CBO, but you're not happy with the results, try this: Have the algorithm target a new goal that's a bit further along in your sales funnel. For instance, instead of targeting webinar registrations, target views of the demo confirmation page on your site. If you're in e-commerce, instead of targeting an event like when someone adds an item to their cart, target page views of your order confirmation page.
Campaign Budget Optimization does mean you'll pay more for each conversion. But because those conversions will be so much more valuable, most advertisers are happy to pay extra.
CBO can also take a while to get up and running. Don't judge campaign performance until your CBO campaign has moved out of "the learning phase" and has been operating for a week or more.
8. Get certified.
In an afternoon slump? Click over to Facebook's Blueprint training area and watch a few minutes of tutorials. They're free, easy-to-understand, and you can even get certified. So the next time your boss complains about how you spend too much time watching videos on Facebook, you can point out that some of those videos are helping you do your job better.
Closing thoughts.
If your Facebook advertising skills don't go much beyond boosting posts, it's time to up your game. The Facebook advertising platform may be complex but there are plenty of small steps you can take to improve the results you're getting.
Also, because organic reach is basically kaput, we all need to up our Facebook advertising skills. For many marketers, Facebook in 2019 is as much of an advertising platform as it is a social media site.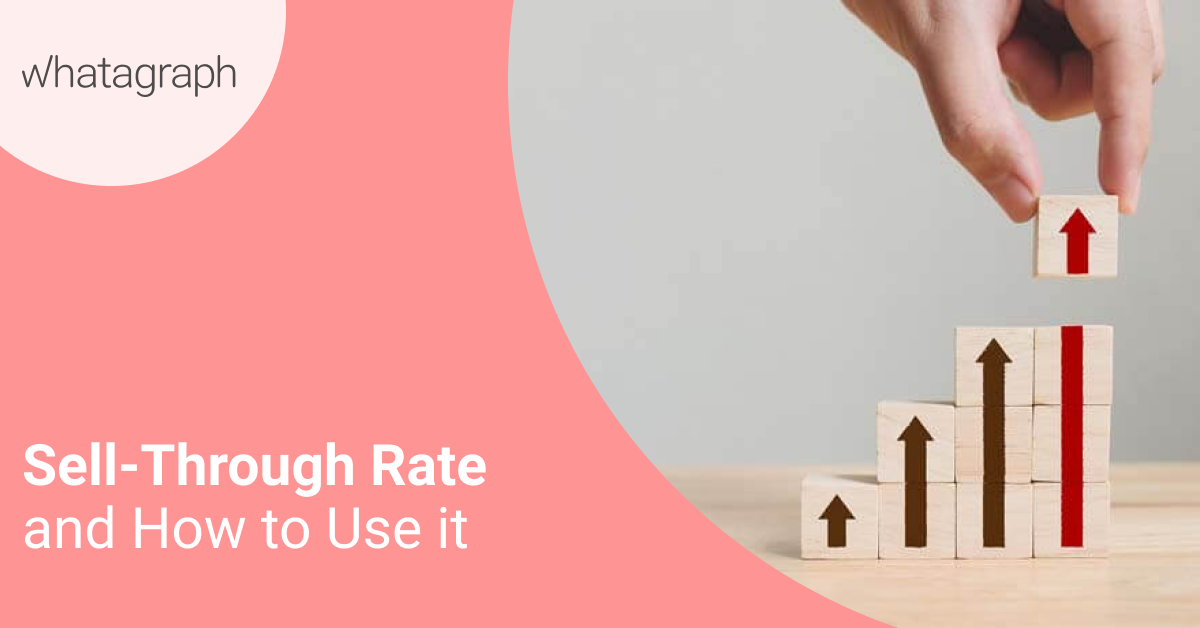 The best way to define a sell-through rate is the percentage of inventory you managed to sell. But, let's dig deeper and examine how we can use sell-through rates, and also find out how to determine a satisfactory sell-through rate.
Read more...