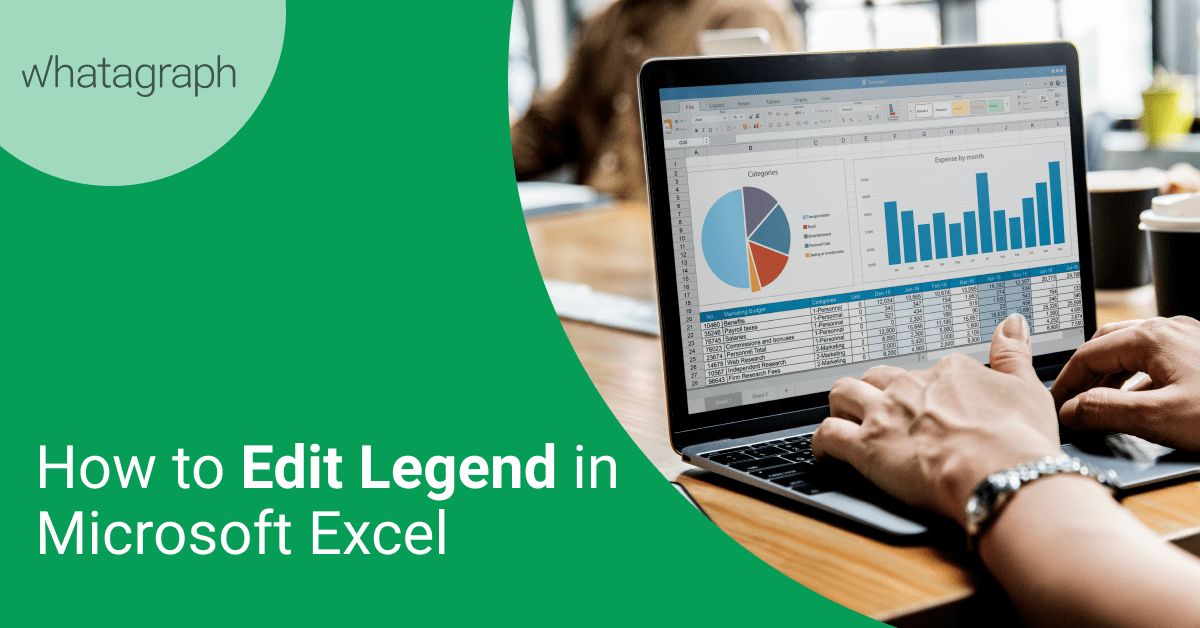 How to Edit Legend in Microsoft Excel
Dec 09, 2019 ● 3 min read
Excel is a software that permits its users to organize and calculate data with multiple formulas using a spreadsheet. Microsoft Excel aids users create charts that are meaningful to visualize their spreadsheet data by automatically inferring some of the chart elements. What about Legends?
Table of Contents
Questions like how to edit legend in Excel, how to change legend in Excel and how to edit legend in Excel has been asked so many times, here are some few tips to help.
Automatically Legend names are created from contents of a cell on top of the row, and column of data that are in use especially in the chart. Now those that aren't comfortable with the default of Legend, can find it easy to be revalued or totally customized for personal satisfaction.
How Do I Edit the Legend Text in Excel
Firstly you have to decide which of these two you want:
Edit legend entries on the worksheet

Edit legend entries in the select data source dialogue box
If you have decided, let's take number 2 for an example.
The first thing that needs to be done, before any action can be taken on the chart that specifically shows the content that you want to edit, it will in turn show some tools with the design table, format table and also the layout table.
Now in the grouped data, you will see the design table, then you will click on the icon that shows select data, moving on, you'll have to move to the dialogue box where you find 'select data source' in the legend content, there you will select what is to be changed. It should be noted that you can either modify or delete a legend entry.

How Do I Change the Labels on an Excel Chart
There needs to be a decision, on the modification of data label, a good way to accomplish this is by proceeding to the format tab seen in the tools, pick the labels you feel appropriate from the ones present, at the bottom of the menu, a button appears, click on it.
Automatically you will see a display that shows bringing out few labels, at your screen right. Coming to the end of placing position and values in data labels which normally shows at default, there are other choices to pick from, from the task panel.
With the end of formatting, some changes to the chart can then be done as it pleases you. With that done, exiting from the page can now be done.
How Do You Remove the Legend in Excel
To quickly remove the legend in Excel, you just have to go to the layout table that is in the label group, click on the legend. You have to choose to do either of the following:
To hide the Legend

To remove a legend entry
For you to hide the legend, you just have to click on the "None" icon but for you to remove the legend entry you have to select the entry and press delete.
Conclusion
You have to decide most times if you really want to delete or not because most times once deleted, it is almost impossible to retrieve and you will have no choice but to start all over again.
The knowledge on how to add a legend in Excel is obviously important and we have done justice to how to change legends to Excel. In case you want to have visual reports for your data you may integrate Excel in Whatagraph and create it in a few seconds.
Scatter graph is another word for scatter plot and they are related to line graphs. A scatter plot uses dots for the representation of data pieces while line graphs just use lines X and Y. Statistically, scatter plots are used to identify if two variables are related in any way. For this reason, you need to know how to do a scatter plot in Excel.
Read more...