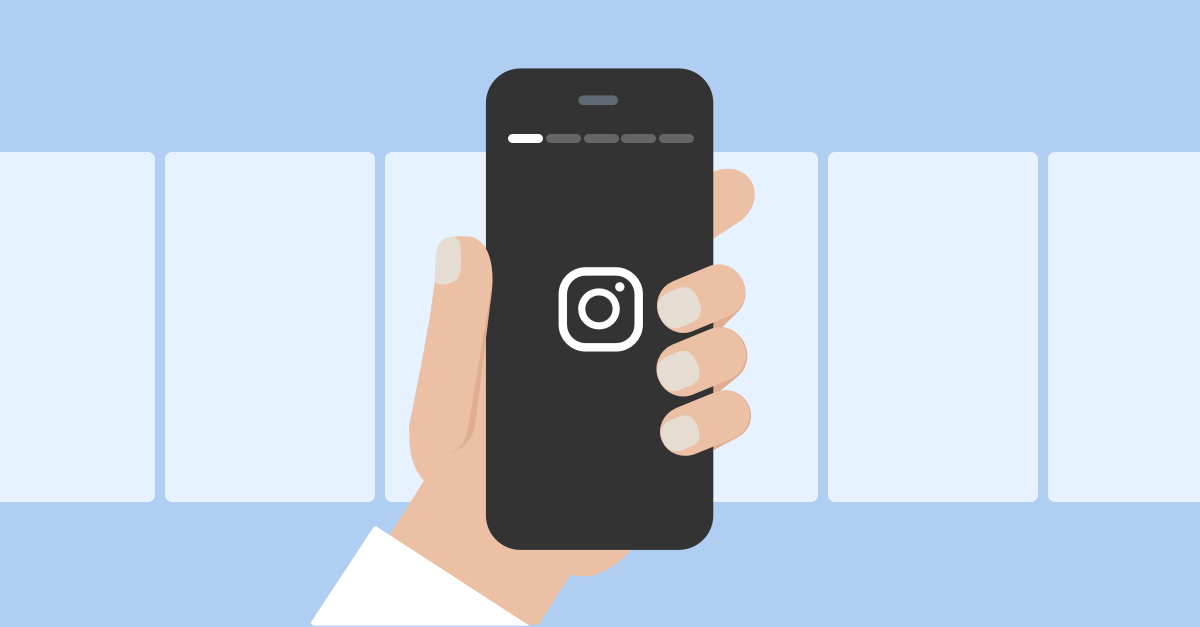 How to Expand Your Social Media Reach With Instagram Stories
Good engagement rates are hard to find on social media. Most marketers understand that Facebook's organic reach is all but gone. Twitter isn't as effective as it was a few years ago. LinkedIn is still viable, but due to the changes LinkedIn made to Groups, it's not as useful for driving engagement as it once was. Pinterest still works, but it's not for everyone.
Instagram, however, is still in play. It is absolutely possible to build an audience with high engagement on this platform. Especially if you go beyond simple image posts and start to use some of Instagram's other features.
Most marketers know this. About two out of three of them already have an Instagram presence. It's the second-most used social media platform. And stories is one of Instagram's coolest features.
500 million people used Instagram stories every day in January 2019, and 2 million companies have been experimenting with the format. Even back in 2017, "over 50% of businesses on Instagram produced an Instagram story." This is a format people like, and a format that they're willing to see brand content on 1/3 of the most-viewed stories are from businesses.
You can tell if an Instagram account has an active story by how their profile image (sometimes called their "avatar") looks. If the profile image has a colored gradient circle (sometimes referred to as "the rainbow ring") around their profile image, then they've got an active story. No circle, no story.
As you probably know already, accounts can only add links to their stories if they have 10,000 or more followers. But don't give up hope if your follower count isn't that high: there are plenty of ways to use stories to expand your social media reach and to promote your business.
Here are our three favorite methods:
Add a poll or ask a question.
Interactive content is very hot now. There's a reason: It works. Interactive content lets you get far more engagement than static text, lets you qualify leads, learn more about your audience, and even lets you re-use existing content.
Instagram's got a lot of interactive features, but the polls and questions you can ask with Instagram stickers are particularly interesting.
To add any type of sticker to an Instagram story, just create the story as you normally would. If it's the first story you'll create, click on the "home" icon in the lower right-hand corner of your Instagram screen, then click the camera icon in the upper left-hand corner on the next screen.
Next, click the photo archive icon in the lower right-hand corner to access your phone's photos and videos. Or, you could record a video with the white button in the center bottom row (the one just above "NORMAL" in the screenshot below on the right).
Once you've found and selected an image or a video you like, you'll see it brought up full screen. Instagram automatically adds a date to it, but you can get rid of that (or any sticker) by pulling the date down to the bottom center of the screen. You'll see a trashcan appear as your finger gets near the bottom edge of your phone, then the date will just get pulled into the trash can.
To add a sticker, click the sticker icon at the top right of your phone's screen. You'll then see what's in the screenshot on the right just above. We're going to add a poll first, so click that poll button.
Next, you'll be prompted to type in the question you want to ask. We hope you'll ask a business-related question… the one used here is just a placeholder.
Once you've entered the question, the poll widget will appear over your photo/video. You'll be able to resize it, move it around, or drag it into the trash if you don't want to keep it. (The screenshot below on the right is what that trash icon looks like.)
Adding a question is pretty much the same process, but instead of clicking on the poll sticker, you'll click on the question sticker. It's right after the poll sticker in the main sticker selection page.
The question widget will be in the center of the screen at first. Click it to add your customized question, and – if you want – click one of the colored circles to make the question box that color.
After you've got the question looking the way you want, publish your story.
Once it's been uploaded and viewed a couple of times (and you've hopefully gotten a few responses), open the story and click the icons in the lower left-hand corner. This will let you see the responses to your poll or quiz.
If you've gotten a lot of responses, there will be a link to click through and scroll through all the responses. You can also DM people who have viewed your story or reply to people who responded to the poll.
This is a terrific way to get feedback about almost anything – a new logo, a new product feature… even the subject of your next blog post.
Create "multi-page" or "multi-frame" stories by adding them to your Instagram Highlights.
As you probably know already, stories last only 24 hours. That gives them a nice immediacy, but it makes them harder to generate an actual revenue from.
Fortunately, you can make your stories accessible forever, or at least as long as they're relevant. Just add them to your Instagram highlights.
If you haven't been introduced to them before, these are highlights:
That row of red circles that starts with "Blog," then "Updates"? Those are all highlights, aka "Instagram Stories Highlights." You can have up to 100 photos and videos in each highlight and an unlimited number of highlights. So if you wanted to, you could let people swipe left through your story highlights all day long.
Clearly, that might be a bit of overkill. But it gives you an idea of how much content you could potentially save in just this feature.
So here's how to add that content.
How to Create An Instagram Story Highlight
Go to your profile page and click the circle with a plus sign in the row of highlights.
You'll see your recent stories from your Instagram account's archive. You can also create a new highlight from directly within your archived posts or stories, as shown on the right in the screenshot below.
You can also edit the highlight as you create it.
How to Add Stories to a Story Highlight
This requires several steps, but after you've done it once it will go easier. To manually add multi-page stories to a story highlight, publish each story frame as a post, then archive it as soon as it appears. Next, look for the blue plus sign near your profile logo.
When you click that blue plus sign, you'll be able to add the newly-archived post/story to whichever story highlight you want.
First, your camera will turn on. If you want to record a video, hit record.
Pro tip: If you don't want to have to hold the record button down the entire time you're recording, swipe right from the row of options that includes "NORMAL" until you get to the "HANDS-FREE" option. With hands-free selected, your video will keep recording even if you put your phone down.
If you want to grab one of the posts you just archived, click the photo icon in the lower right-hand corner in the left screenshot.
You'll see your archived posts (as shown in the screenshot on the right above).
Pick the one you want.
Now you'll add it to the highlight. To do that, open the highlight and play the story. As it's playing, click the lower left Instagram icon with your profile image:
You'll be brought back to your profile page. The gradient circle around your Instagram profile image/avatar will be showing. Click the highlight circle you want to add this new frame to. Choose the new story from the archive (as shown in the screenshot above on the right).
Select it by checking the blue dot in the lower right-hand corner of the image, then click done.
Your new story is now added to the highlight. If you look carefully, you'll be able to see the white dashes at the top of your highlight. There will be a new dash for every additional story frame/page you add.
You can use this process to create a video highlight that spans several stories, too. Each individual video story can't be longer than 15 seconds, but you can stitch them together with any of these tools:
Pro tip: If a story is rotating through frames a little too fast for you (because, say, the creator put a lot of text on one frame), you can stop a story from moving on the next frame by putting your finger down and holding the frame. This might be handy if someone has added a website address you want to write down, or if they've got some text you want to read twice.
Track your analytics.
You'll need a business account to see Instagram analytics, but if you've got that, you can see detailed analytics data for every post and story.
Pro tip: To see summary stats for any story, just click into it and then swipe up. This won't give you stats as detailed as what we're about to show you, but it's a fast, easy way to see how a story (and the individual frames/pages within the story) are performing.
That's a good start, but here's how to do the deep dive into Instagram stories analytics:
a) Go to your profile page and click the three lines in the upper right corner. Then choose "Insights" from the list that will slide in from the right.
You'll be brought to the "Activity" tab of the Insights section. This will show you how much time you've spent on Instagram lately, how many times you've posted, and other stats.
What we're interested in is in the "Content" tab. Click on that.
You'll see your most recent posts first, but if you scroll down, you'll see your most recent stories. If you scroll down even further, you'll see data about promotions.
Click the "see all" tab to see analytics for individual stories. Like this:
You can see analytics data for each story. The different metrics you can sort by include:
Back
Calls
Emails
Exited
Follows
Forward
Get Directions
Impressions
Link Clicks
Next Story
Profile Visits
Reach
Replies
Shares
Texts
Website Clicks
You can see each of those metrics by 24 hours, 7 days, or 14 days.
If you don't want to log in and click through to this information all the time, you can also hook up your Instagram stories analytics to your Whatagraph account. That way you can automate your Instagram stories reporting, along with all your other reports.
Conclusion
There are plenty of valid reasons to be on Instagram and to build a real presence there. But as with any marketing platform, try to define your business goals before you get in too deep.
If you're in e-commerce, that won't be hard to do: You'll want to sell a product. But you might also want to share some posts and stories about your company's culture. Hiring is a huge challenge, and being able to show what it's like to work at your company "behind the scenes" can attract good people.
If you're in B2B, you may want to shift more toward customer stories, excerpts of presentations and events, or try some content promotion. Stories are an ideal vehicle for all those content formats and goals. And thanks to stories highlights, you don't have to lose your work after 24 hours. It's possible to amass a sizable content portfolio in this platform thanks to stories highlights.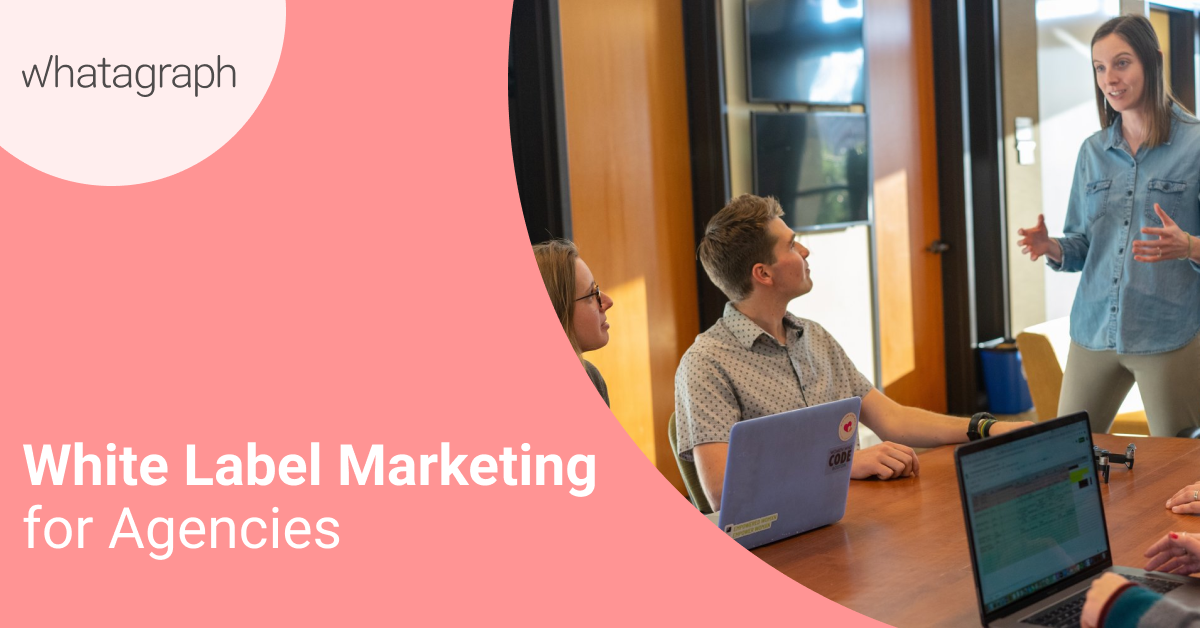 Many business professionals often desire to engage in everything that concerns their businesses by themselves. Interestingly, this is a wrong step as it could hamper the growth and development of their businesses if not done in the right way.
Read more...