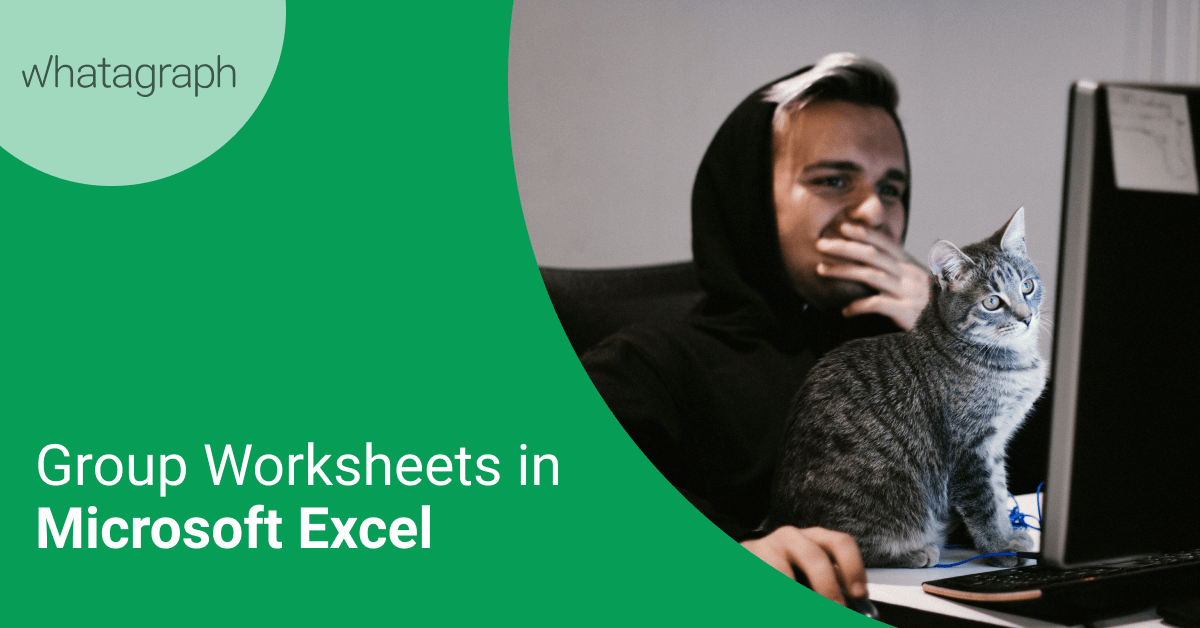 How to Group Worksheets in Microsoft Excel
Dec 11, 2019 ● 2 min read
What if you want to write the same data, make the same changes or apply the same action at multiple worksheets at the same time in Excel? Microsoft Excel makes it easy to group worksheets, and you do not have to waste your time and work on them individually.
Table of Contents
Grouping multiple sheets in Excel is a convenient way of applying the same action in more than one worksheet at the same time. After you are finished reading this article, you will easily group worksheets and then edit, or add standard features such as header, footer to all of them, at the same time.
How to Group Worksheets in Excel
In case you want to make the same changes in three different sheets. Instead of doing it individually, you may group the sheets, and when you edit one sheet, you will see other selected sheets are automatically edited.
Open Microsoft Excel and choose the sheets you want to group together:
Select a sheet;

Then hold down the CTRL key if you are on windows or hold the command key if you are working on Mac;

Now click on all the other sheets you want to group together.
How to Select All the Sheets in the Workbook
If you want to select all worksheets, right-click on a sheet and select all sheets;

Make sure you see the group written in the bracket in your title bar at the top so that you know you are working in a group of worksheets;
Be careful and do not click on a sheet which is not in the group, or doing so will ungroup all selected worksheets.
When you have selected the sheets, you want to work in a group, whatever you write, change or apply on one sheet, will appear on every selected sheet in the group.
For example, now that you have selected the sheets, you may insert a Header. You can see the header is applied at the same place in every selected worksheet. Likewise, you can add a footer, or write anything you want to appear on all of your selected sheets.
How to Ungroup Worksheets in Excel
After you are done editing your sheets, you can right-click on the sheet you want to remove from the group and then click on the ungroup sheets option. Another easier way to ungroup sheets is to click on any unselected sheet, and all the sheets will be ungrouped.
Grouping worksheets in Excel is a simple and straightforward feature. Lastly, make sure to check if your sheets are in a group or separate before you start working on individual worksheets. In case you want to make specific data reports try Excel integration with Whatagraph to see how it may be done in a faster way.
Scatter graph is another word for scatter plot and they are related to line graphs. A scatter plot uses dots for the representation of data pieces while line graphs just use lines X and Y. Statistically, scatter plots are used to identify if two variables are related in any way. For this reason, you need to know how to do a scatter plot in Excel.
Read more...