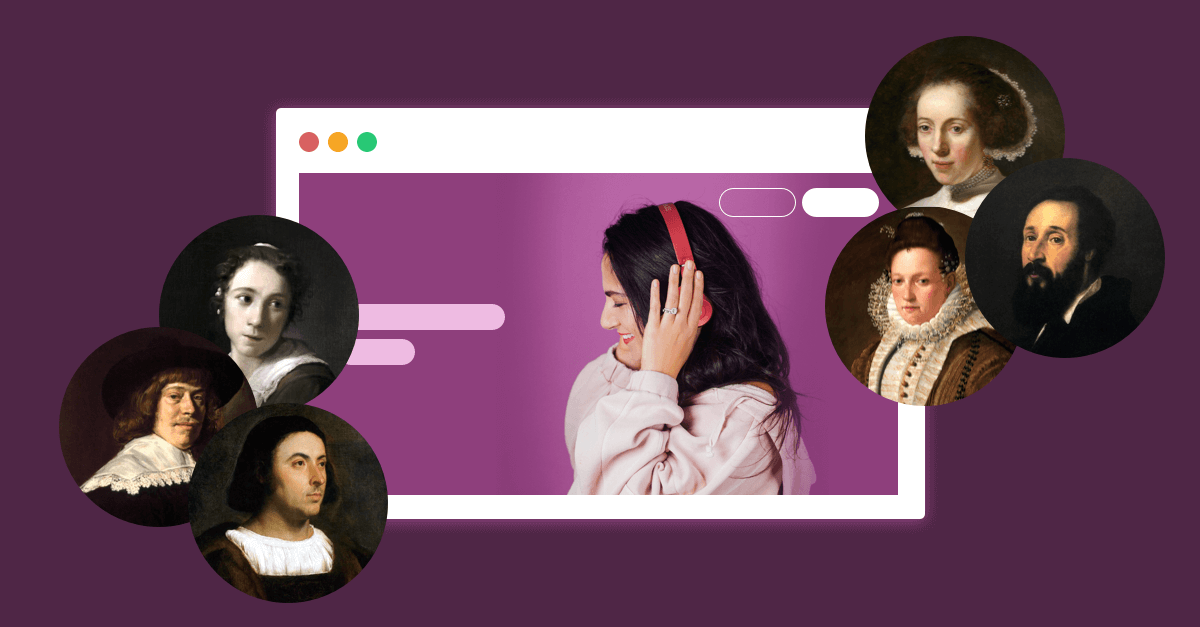 5 Easy Ways to Increase Website Traffic in 2019
Marketers crave website traffic like Homer craves donuts. By increasing website traffic you can also increase the number of leads your business gets and how many sales your website generates. To put it simply, more traffic means more business.
Here are five unusual, effective, and affordable ways to drive more traffic to your website. The best part is – most of them don't even require you to create any new content.
1. Get more clicks from the links you share.
If you're a reasonably sophisticated social media marketer, you already know that it's good to share other people's content in addition to your own. This is known as content curation and it's an excellent way to build credibility with your audience and position yourself as an expert in your field. It also makes your social media accounts more interesting.
Content curation is beneficial enough that almost every company does it. Most marketers just choose to overlook the problem of sending people to all those third-party links and websites. They hope their audiences will come back to their company's social media feeds and will click on their own links at least some of the time. But what if you could get more out of all that third-party content?
A link overlay tool can help.
A link overlay tool lets you embed a snippet of code into the links you share (any link – from a social media post to an email message to a PDF to anything else). That snippet of code creates an overlay on the page you've linked to.
You can put almost anything you want into that little overlay area, like a call to action to read your latest blog post. Or an email opt-in form. Or a webinar sign-up form. Or a call to action to take a quiz, see a demo, or download a PDF. Here's an example of a link overlay in action:
Tools like Snip.ly, Back.ly, Shrink.ly, Linkgage all have this overlay functionality. Their prices depend on the features you use, but most companies can probably get the features they need to drive more traffic for $30-60 or so dollars a month.
If you've got even a modestly-sized social media audience, a tool like this can boost visits to your website from a couple of hundred to 20-30% more. And thanks to the ability to control the call to action, those new visitors will be highly targeted, too. They won't have just stumbled on to your site by accident.
2. Do a content audit and refresh old pages.
If you've been publishing content for your business for a while, you've probably built up quite a lot of it. Chances are, you have hundreds of old posts sitting idly by and not generating any traffic. So how about refreshing some of that content?
This can be especially effective for the pages that are right on the cusp of getting more website traffic, and just need a little nudge to get there. HubSpot claims they've more than doubled the average number of monthly organic search views for the pages they tried this tactic on. They call it "historical optimization."
When they went in and did a simple content audit, they discovered that "46% of our monthly blog leads came from just 30 individual blog posts." And so they focused their optimization efforts on those posts.
Here's how historical optimization works:
First, fire up Google Analytics and Google Search Console. Figure out which pages on your site are worth updating. Aim for about 10-15 pages if you're doing this for the first time. It will be enough to see significant results, but not so much content updating that you'll get overwhelmed.
Look for pages that are more than a year old; use primary keywords you believe the page could rank better for; and have room to become much better, more comprehensive blog posts.
Next, schedule time in your editorial calendar to refresh, expand, and dramatically improve each one of these old pages. Make sure you've also got a lead generation content upgrade available, too. We don't just want more website traffic – we want more leads and real business.
Republish these old posts as if they were new. Change the dates on the posts, and promote them just like you promote other new content.
That's it! Your "new" blog post will have the same URL as it did before it got updated. And you are likely to see a substantial jump in website traffic thanks to the update.
The "historical optimization" strategy works because it focuses your efforts on posts with above-average performance, in other words – content that has done historically well with your audience. With some strategic updating, you can achieve outsized results with remarkably little work.
3. Optimize the meta title and description tags of your website pages.
Do you do any pay-per-click (PPC) advertising? If so, do you split-test the ad copy in your ads?
We sure hope you do. Because if you don't, you're missing out on dramatically cheaper clicks, better conversion rates, and a slew of other benefits from your PPC budget. Pretty much every successful PPC campaign tests ad copy.
And yet… when was the last time you tested the "ad copy" – the title tag and meta description tag – of your website pages?
We call those title tags and meta description tags "ad copy" because it's time for marketers to start thinking of them as such. It's time to double, triple, maybe even quadruple the traffic you're getting from your organic search engine listings with the same tactic you use for paid clicks: By optimizing the words that entice people to click on the listing.
This is one of the easiest, fastest ways to increase website traffic. If you can optimize the title tag and meta description tags of your best-ranking webpages, you could quite realistically increase the free organic traffic to your site by 20, even 50 or 100%.
If you'd like to test this tactic, start using Google Ads and testing your ad copy for specific website pages. Write the copy so it mirrors the format of a title tag and meta description as closely as possible. Once you've run about 5-7 split-tests, replace the old title tags and meta descriptions with the new, tested copy. Track the improvement in Google Search Console.
4. Publish more original research.
Does your company publish any original research? If not, you might want to change that, especially if you want to drive more visitors to your site. A recent survey found that the biggest benefit of doing original research is, indeed, increased website traffic.
This actually makes a lot of sense. Original research provides several key benefits even beyond the ones listed in the chart above. For one thing, original research is also market research, aka audience research, so it helps marketers develop content that performs better with their audiences. Original research also stands out from a sea of rehashed content. It's an ideal way to beat "content shock" (the overabundance of content available now).
So why aren't more marketers doing more original research? BuzzSumo asked about that, too. The top challenge was getting enough responses to reach an adequate sample size. This can be a challenge, but there are ways around it.
For example: If you send out an email announcement about the survey to your list, don't send just one email. Switch the email's subject line and send several follow-up messages to anyone who hasn't completed the survey. Use services like PollFish, Google Marketing Platform, Zoho's Research Panel, Centiment, and SurveyMonkey. They'll all let you buy responses to surveys, often for as little as $1 per response.
5. Reshare old content.
Do you reshare your content on social media? Only 34% of marketers say they do.
This is a major missed opportunity. The content is already there after all, and you need to constantly find good things to share in your social media feeds, so why not reuse that old content that is already known to generate website traffic.
Here's a graph that shows how much additional website traffic you could be getting each time you reshare content.
One caveat for this tactic: You do need to vary the posts you share for each piece of content. Twitter, for example, doesn't allow duplicate tweets. But if you can just write a slightly different headline for each post you publish to promote your content, that's enough.
It's quite possible to double the amount of website traffic your content gets with this technique. Especially if you reshare your most successful posts. Here's how to do it:
Run a report of which pieces of your content have gotten the most engagement on social media.
Write a few variations of social media posts for each piece of your top content.
Schedule those posts.
One other benefit to this technique: It will help fill up your social media queues. Up to 20% of what you share could be content that was published more than a month ago.
Closing thoughts.
You don't have to publish twice as much content to get twice as much website traffic. You just have to get more out of the content you already have. Any one of these tactics could potentially increase your site's organic search engine traffic by 20, 50, maybe even 100%.
We hope you'll give at least one of these techniques a try. And if you're ready to start tracking your website performance, sign up for a free Whatagraph trial now!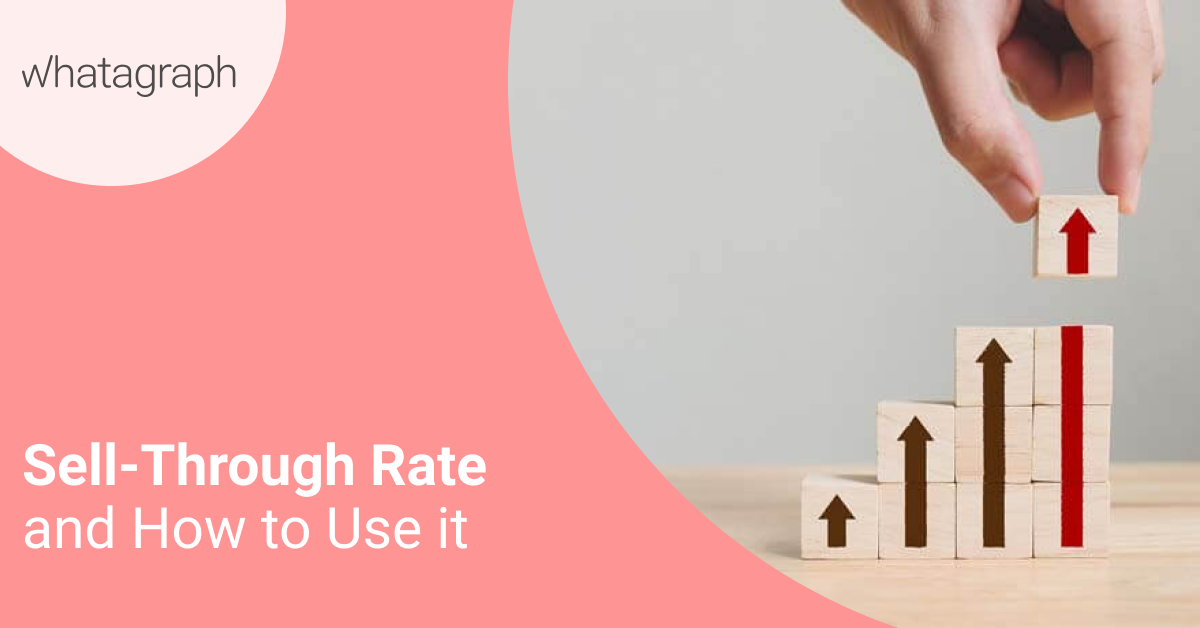 The best way to define a sell-through rate is the percentage of inventory you managed to sell. But, let's dig deeper and examine how we can use sell-through rates, and also find out how to determine a satisfactory sell-through rate.
Read more...