#marketing
How to Setup Facebook Pixel
Installing the pixel will help marketers get the most out of their social ad budget. But, how to set up Facebook pixels, and why is it so important for those using Facebook ads? If you're one of them, you'll want to know more about the Facebook pixel.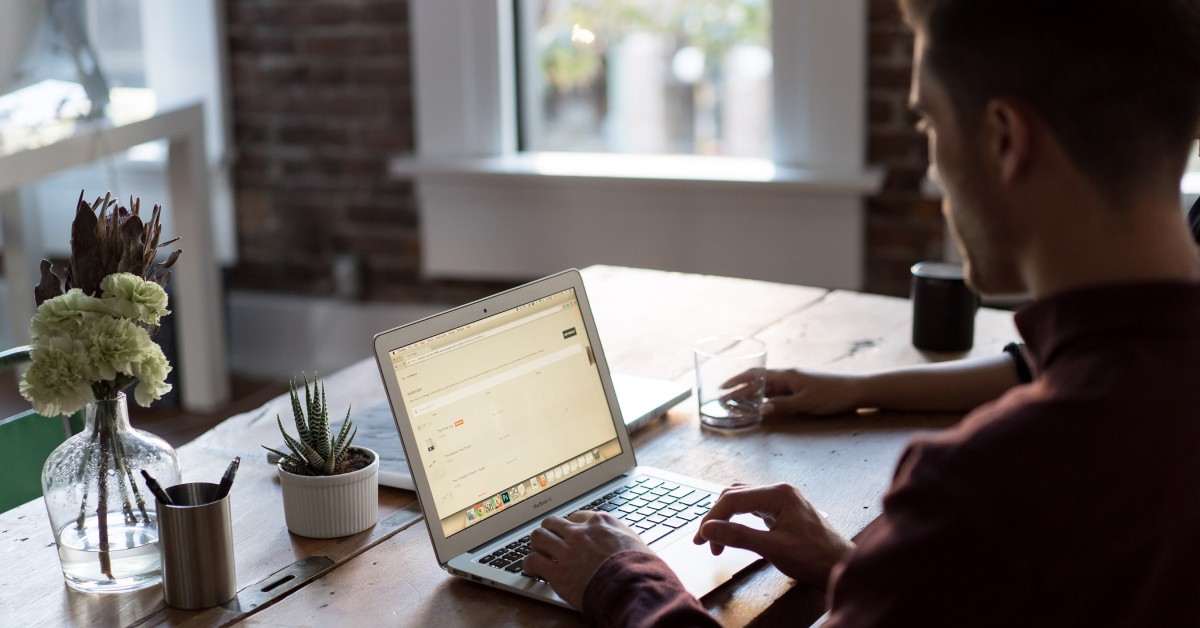 Table of Contents
Benefits of Using Facebook Pixel
Here are some of the most important benefits of using Facebook pixel:
Helps you see how effective your ad campaigns are and reach new, relevant customers.
It tracks every users' interactions on your website after clicking on your Facebook ad, so you can measure the performance of your ads.
It triggers the clicks through your site from a Facebook ad and records them on the pixel.
Along with measuring your ad's click-through rate, it will also measure its conversion rate.
It allows you to bid individually for conversions on the platform.
It ensures Facebook shows your ads only to the audience that's most likely to convert and make a purchase.
It lets you choose your audience and set up remarketing campaigns.
Once you get a hundred conversions, you're allowed to create a lookalike audience of users with similar interests, likes, and demographics for your ad campaigns.


Step-by-Step Instructions
Step #1 Create It
You need to have a Business Manager account to create a Facebook pixel:
Open your Business Manager and find Business Settings
Choose your business
Hit Data Sources
Click Pixels
Hit the +Add button
Enter the name of your Facebook pixel
You can enter your website URL if you like (that's optional)
Hit Continue
To install the pixel on your website, go to Set up the Pixel Now

Step #2 Place It on Your Website
Find the header of your website in your website's code (the <head><head> tags).
After copying the pixel code, paste it at the bottom of the header section, or between the <head> tags.
Turn Automatic advanced matching on/off by clicking the toggle.
Check that you've installed the code correctly by entering your website's URL and clicking Send Test Traffic. The status should say Active if the pixel code is working.
You can always ask a developer to this process for you, but don't forget to email them the Facebook pixel setup instructions.


Step #3 Track Relevant Actions
Once you place the Facebook pixel on your website, it's time to add events to track certain actions that users take on the website.
There are 17 different Facebook events to choose from, depending on the action you want to track on your website. They include:
Purchase – a user completing a purchase
Complete registration – a user completes a registration form such as a subscription form
Lead – a user signing up for a trial
Add to Cart – a user adding a product to their cart
Add Payment Info – a user enters their payment information
Initiate Checkout – a user beginning the checkout process to make a purchase on your site
Add to Wishlist – a user adding a product to their wishlist
View Content – a user landing on a particular page
Search – a user using the search function to look for information or product on your website
Customize Product – a user selects a particular version of the product on your site
Contact – a user contacts your business
Find Location – a user searches for the physical location of your business
Donate – a user donates to your cause
Start Trial – a user signs up for a free trial
Schedule – a user books an appointment
Subscribe – a user subscribes to a paid service or product
Submit Application – a user applies for your service, products, or program


Click the toggle icon next to the one you want to set up. Then, select Track event on inline action if you want to track when someone actually clicks something, or Track event on Page Load if you want to track the action when the visitor is taken to a specific landing page.
You can also add event parameters like Currency or Conversion Value to track additional information about the event.
Copy the event code and paste it on the desired website's page. However, be careful not to change the Facebook pixel code you've placed it between the header tags. Place the event code right after the opening <body> tag page load events. For inline action events, place it between script tags next to the action you have in mind to set up.

Step #4 Verify That It's Working
Use the chrome plugin Facebook Pixel Helper to see if the pixel is successfully installed on your website if there are any errors and if it's working correctly.
Find the Facebook Pixel Helper in the Chrome web store, add it to chrome, and choose Add extension. You'll notice the Facebook Pixel Helper icon in your address bar. Click it and check the popup to see if there are any pixels installed on that specific page. If there are no errors in the pixel found on the page, you can start using your Facebook pixel to create ads. But, if there's an error or no pixel found on the site, check out the troubleshooting section below.


To Sum Up
Facebook pixel is a powerful tool that will help you understand how to find new leads and engage with current customers. Collecting data about your users' behavior will help you understand how they are engaging with your content or ads. Once you set up Facebook Pixel on your website, Facebook will start tracking immediately.
Published on Oct 30, 2019