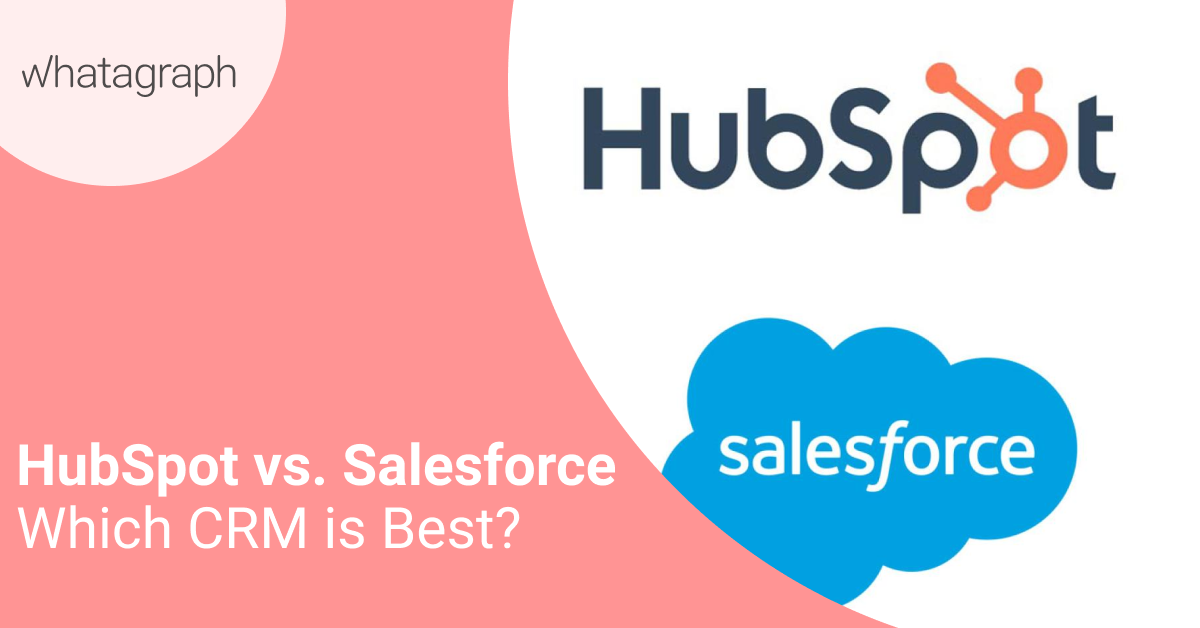 Hubspot vs. Salesforce: Which One to You Use?
Jun 01, 2020 ● 5 min read
In this in-depth HubSpot vs Salesforce comparison, we'll break down some of their key features to help you make the right decision.
While Salesforce has dominated the CRM market space for years, HubSpot has become another big player in the industry and one of the best alternatives to Salesforce. Even though they are regarded as competitors, many business owners see them as a symbiotic relationship, each company understanding the value of the other.
HubSpot vs. Salesforce: Pricing
Price is one of the biggest differences between the two CRMs. HubSpot is popular for its amazing free basic CRM that allows you to have an unlimited number of users and contacts. This is not a 14 or 30-day free trial; it's free forever.
However, there's the option to upgrade to some premium sales tools along the way for added functionality. The basic Sales Starter plan of HubSpot costs $25 per month, and from here on, the prices increase steeply.
Their Professional plan costs $80 per user per month, and their Enterprise plan costs $120 per user per month, billed annually.
In general, if you're a small business that needs basic CRM functions, HubSpot's free plan should be sufficient.
---

On the other hand, Salesforce is neither free nor cheap. It's expensive. The price of each plan depends on how many users will access the software.
Salesforce's basic plan is $25 per user per month and allows up to five users. From here on, the price of plans rises but there's no user maximum. The Professional plan costs $75 per month per user, the Enterprise plan costs $150 per month per user, and the Unlimited plan costs $300 per month, per user.
Plus, there's the added support which can add up to 30% to your licensing costs.
See the difference? HubSpot's basic CRM allows an unlimited number of users for an unlimited number of contacts for free, so it's perfect for small businesses on a tight budget.
Salesforce, on the other hand, is a much costlier CRM option, but it's probably a better investment for businesses that need advanced features.
Salesforce vs HubSpot: Features
User Interface & Setup
Both dashboards have a similar structure. There's a menu bar at the top of the screen where you can easily navigate to Contacts, Accounts, Reports, and Deals. Drilling down into specific contacts is easy in both apps, such as viewing phone numbers, email addresses, and history of contact activity.
You can also easily import your contacts via Excel when setting up both systems.
Salesforce, however, offers more options to customize the menu, so you can add tabs for Tasks, Sales Groups, Files, Quotes, and other items alongside the regular tabs. This is extremely helpful for those working in a complex organization.



Image source:https://www.salesforce.com/products/#sales-scroll-tab

An implementation specialist and dedicated account manager are available for any Salesforce user to optimize the user experience. In this way, you can be sure you're making the most out of Salesforce.

The setup of HubSpot, on the other hand, is pretty simple and quick as the basic plan is free so there's no need to go through a sales process, sign a contract, or make an initial payment.
Overall, HubSpot is easier to set up but offers a fewer menu and customization options than Salesforce.
Dashboards and Reporting
Reporting and analytics are some of the key features of any CRM platform. Tracking, monitoring, and forecasting how sales are going and where they are going in the future is of absolute importance. Usually, you expect your CRM to give you insights into the pipeline, sales activities, and forecasting.
Both CRM tools let you generate granular reports and dashboards of items such as the lead source that yields the most valuable deals, the highest sales value by industry or customer segment, or lost opportunities by geographical territory.
Having that in mind, Salesforce has a slight advantage in reporting functionality over HubSpot, thanks to the great number of variables in the report creator.
The report creator of both tools has an easy-to-use drag and drop functionality that can convert reports into perfect dashboards.
The basic HubSpot CRM offers only pre-configured reports for sales pipelines and sales activities, whereas its Premium plan has a 200 dashboard limit and considerably less customization than Salesforce.
Even though both apps can help you get started with dashboards and reporting with their out-of-the-box reports, Salesforce comes with more options for visualizing the data on your dashboard (pie charts, funnels, odometers, etc.)
On the other hand, the pre-configured reports of HubSpot are generally limited to regular line graphs, bar graphs, and numerical counters, even though the Premium plan offers more visualization options.
Overall, Salesforce is better for those looking for data analysis to improve their team, whereas HubSpot is good for those focusing on communicating with customers and storing customer data with no interest in reporting.
Lead Generation, Capture, & Management
HubSpot is focused on content and inbound marketing, but you can pay extra to use it as a CMS (content management system) to publish whitepapers and blogs, for example, for inbound lead generation that will feed right into the software.
When it comes to Salesforce, you must do these activities on Marketo or another separate service and then integrate it with the CRM software.
Both apps provide basic lead capture functionality and allow you to email contacts directly from the app, or connect the system to Gmail or similar email client to enable any correspondence to be automatically logged within the app.
When the leads are finally in your system, there are plenty of customization options to choose from within Salesforce. You can automatically add leads to nurture marketing lists, setup lead assignment rules, and set security access levels to make sure only authorized users can see certain datatypes. These CRM platforms also boast other functionality that is great for sales and marketing teams alike.
On the other hand, HubSpot only allows you to edit certain fields within a deal, contact, or lead (such as industry, country, or gender).
Pipeline Management
The customizable tools for creating reports, dashboards, and alerts of Salesforce are extremely helpful for pipeline management. This app is more customizable in configuring deal stages that correspond to your business' sales processes.
Salesforce also allows you to add a lead to a later stage of the pipeline.
HubSpot allows one pipeline per company, even though users can edit and add to their 7 pre-configured stages of the sales pipeline. So, if you have different sales processes for multiple products, you'll have to pay for a premium bundle or an add-on that allows more than one pipeline.
The Salesforce's functionality, however, is still better than the pipeline management functions you get in HubSpot's Premium plan. For example, Salesforce allows an unlimited number of products to be associated with each deal, while HubSpot has this feature only in its Premium plan.
Even though HubSpot can automate some tasks within the sales cycle, it's significantly more difficult to draw in inventory, accounting, or other functions into the system.
When it comes to pipeline management, HubSpot is a good option if you're a small business with basic sales cycles. Otherwise, Salesforce is better for more complex sales processes.
Which of Them Is a Better CRM Software?
HubSpot is great for small to medium-sized businesses and sole traders that want a free and easy to set up a CRM solution. It's ideal for those that have a small sales team or a simple sales cycle.

Image source:https://www.hubspot.com/products/crm/team-email

However, for businesses that need in-depth analytics and reporting, a rapidly expanding customer base, and complex sale processes, Salesforce is the winner.

There are cases when you can even use both CRM tools and set up integration between them. Even though some features of Salesforce and HubSpot overlap and they are competitors, some businesses can benefit from using both CRM apps in their business for different but complementary purposes.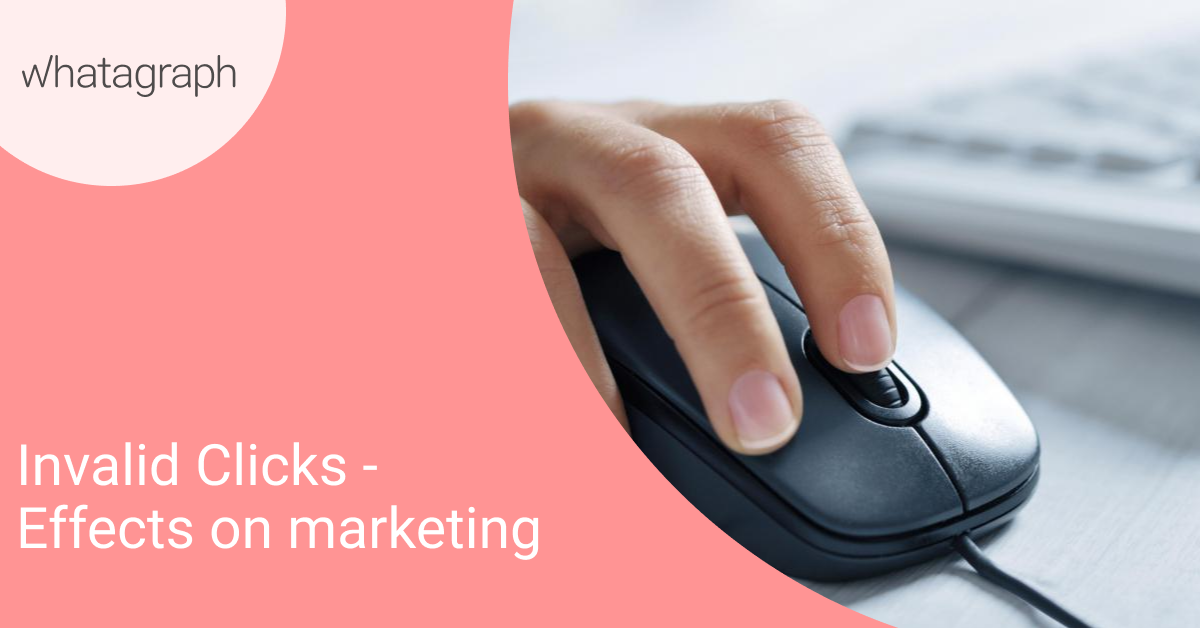 Ad fraud and invalid clicks have become a huge burden on PPC campaign budgets. Ad fraud is aimed at purposely expending firm's budgets by clicking on various ads - typically with the help of bots. Let's take a look at what the exact damage these activities can inflict on your ROIM and what you can do to avoid this.
Read more...