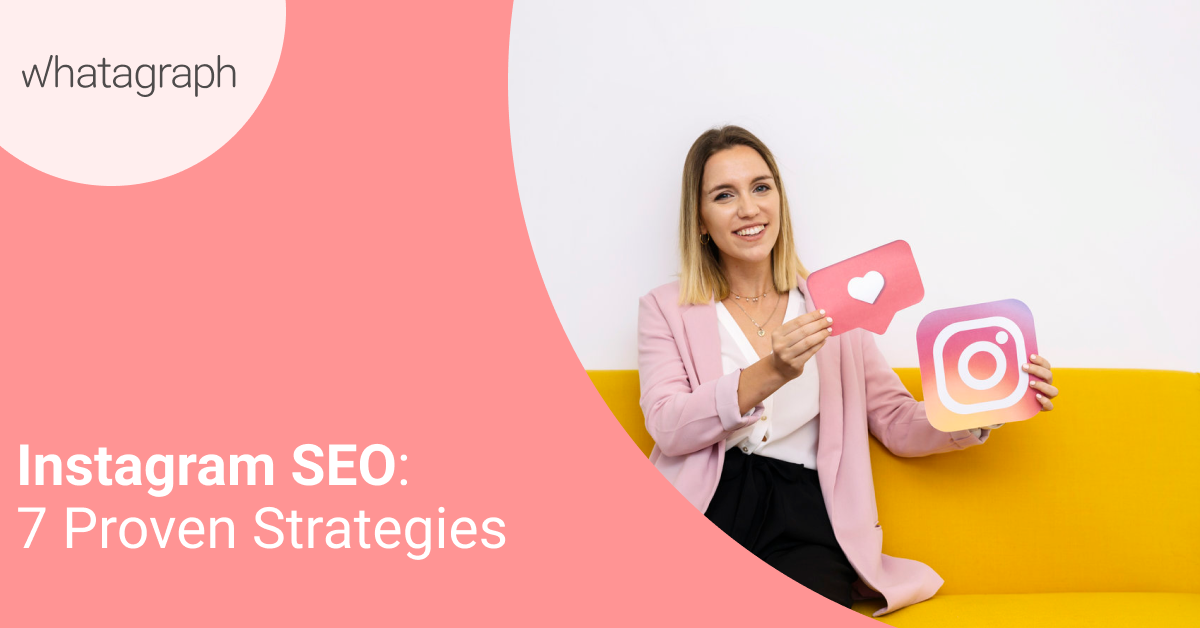 Instagram SEO: 7 Proven Strategies
Jul 07, 2020 ● 8 min read
Despite operators staying infamously mum on the topic of social media presence impacting search engine results, most digital marketers understand having a solid presence on any network impacts a brand's reputation in a search engine's eyes.
Social media acts as an additional channel for information dissemination, after all, and the more positive conversations happening around your brand name, the better. Social media reinforces that by giving audiences an avenue to engage with and share your brand content—making you more likely to show up in results on the topics you talk about.
This connection has been undervalued or assumed to be an indirect effect of gaining more links. However, in an experiment by Hootsuite in 2018 on whether Facebook and Twitter promotions impacted search results for their content, they found it wasn't just the additional referring domains from link sharing that boosted their case. Social engagements on their own were found to be positively correlated with increases in the content ranking.
So social media engagement does improve rankings. It's easy to see how that can apply for more text-based channels like Facebook and Twitter. But Instagram is the place nearly all brands need to be on social in 2019, with 1 billion monthly active users being recorded in 2018, positioning it just behind their mother company Facebook and ahead of most other competitors.
When it comes to Instagram a common concern is how to promote your brand's content and improve SEO rankings on such a visual-heavy platform. Their policy on photos complicates things a little as well: Instagram has blocked photos from being indexed on search engines.
That doesn't mean it isn't worth the effort. You just need to take every opportunity you can get to integrate SEO optimization into your Instagram activity. Here are seven strategies that grasp these opportunities.
Optimize Your Instagram Name and Username
Reviving an Instagram strategy for better integration with SEO begins with the name, username, and bio you choose to represent your brand. While they constitute a small percentage of the content you create for your Instagram account, they maybe some of the most essential for influencing search rankings as the primary text on your page.
Source: https://www.instagram.com/instasize.official/
Here's how to make the most of this section:
Make your username easy to read. Use your brand name, or if you're using a personal account for business, your full, real name.

Keep your Instagram bio short and straight to the point.

Include keywords in your bio you would like your brand to be associated with.

List contact information and any other alternate accounts if applicable.

Finish off your bio with a small call-to-action. It can be a phrase ("check out our website") or a simple symbol or emoji pointing towards your link.
Since this section will be indexed by search engines, you'll need to place your brand name and any keywords you want to rank for in this proximity to each other. Just because your profile is optimized doesn't mean it has to look bland, either. Mix things around with special characters, fonts, emojis, and symbols to break up any text monotony.
Use ALT Tags
Image ALT text is traditionally used for screen readers to recognize images for accessibility. Additionally, if an image fails to load on a page, it will be replaced by the ALT text you provide.
When it comes to images, as Instagram does not allow indexing of their images on search engines, ALT text is more for futureproofing than anything. Instagram has been working with AI tools to determine the contents of posts so that it can improve recommendation and Explore page algorithms, so adding ALT text on your own can help categorize where you can be found.
Here's how to add the alt text to a new Instagram post:
When going to the screen where you write out your Instagram caption and any other tags you want to add to your post, select the "Advanced Settings" option at the bottom of the page to bring up Accessibility and ALT text.

Select the ALT text option and you'll be taken to another page where you will see your photo on the left-hand side and an empty dialog box on the right. This is where you'll place the alt text you want.

For previously published content, you'll have to tap on the "Edit" button for each individual post.

Select the "Edit Alt text" option in the bottom right-hand side of the image and you'll be taken to the same screen as if you were creating alt text for a new post.
Do Keyword Research on Hashtags
Hashtags are an essential part of the Instagram ecosystem. Ever since their use proliferated around social media networks as a categorizing tool, hashtags have been used as one of the primary methods of discovering new users and new content.

Unlike other social media networks, it's more acceptable to use multiple hashtags in one post on Instagram. The channel allows up to 30 active hashtags on one post. However, the optimal amount for a post to get the most out of the engagement they bring is just a fraction. Peak hashtag performance occurs when you place 9 to 12 hashtags in the caption of your post or within the first comment. Posting at a right time also helps with overall performance.
How do you find the right hashtags to use?
Keyword Research

– One-way results from keyword research pulled from your main SEO strategy and repurposed as hashtags. However, keep in mind Instagram keeps an extensive list of ever-changing banned hashtags they see as potential violators of the app's community standards. This means any

Instagram post

containing them won't appear on feeds—making it difficult to earn the necessary engagement to influence search rank. Include research into these banned hashtags in order to avoid this.


Social Media Listening

– After establishing the search terms you want to rank for, use your social media listening tool of choice (or the Instagram app itself) to see whether conversations surrounding that keyword earn enough discussion on social media. Sometimes the best keywords don't lend themselves well to conversion into hashtags, so choose keywords that can exist in both spheres. You can also use software like

Import.io

for social listening and for the analysis of alternative data.
Interact with Other Accounts
Building a relationship with your community on Instagram may not directly impact SEO. Instead, what it does is boost Instagram SEO by increasing engagement and impressions on your account—boosting brand awareness and getting people intrigued by your products and services.
When someone comments on your posts, take the time to respond. You can also step into the keywords you use to hashtag your posts and engage with accounts creating content for the same topic.
Another form of interaction with other accounts that build relationships improves SEO, and contributes to a successful social media marketing strategy is user-generated content. Finding user-generated content on Instagram and repurposing it for SEO provides search engines with fresh, relevant content to crawl. Instagram especially can give marketers new professional images of their products to place strategically around their website.
User-generated content is also more likely to be viewed as authentic and trustworthy by other consumers, consequently garnering more social engagement than purely branded content.
Optimize Photos, Videos, and Instagram Stories
Instagram has a unique way of showing individual posts on search results. It treats your caption as the title tag of a webpage. If you want your posts to contribute to better Instagram SEO, optimize captions to include the keywords you're looking to rank for.
Asking someone to dial down an Instagram caption enough to fit into a website title tag is asking too much. However, if you analyze where your Instagram captions get regularly cut off when converted into a title tag, you can plan future copy accordingly so that pertinent information stays on top. Don't forget to keep your brand name as the display name, too—it stays in the title tag as well.
(Source: Instasize)


Instagram is still a visual platform first and foremost, however. Captions and title tags aren't the only things responsible for rankings. Social engagements play a big role in Instagram SEO, and that means you still must consistently produce quality visual content. Have a photo and video app like Instasize on hand to keep photos, videos, and stories content fresh and interesting through filters, borders, and text. It's how you get followers, after all, and the higher the metrics, the more authority.
Advertise through Instagram Business
Gain access to advertising by using an Instagram Business account. Instagram has seen a significant uptick in advertising in recent years. Two years ago, Instagram welcomed more than 2 million advertisers to the platform, and that number has only gone up. It's an attractive platform, and it's always testing new ad formats.

It's as good a time as ever to invest in advertising through Instagram Business. Intermittent changes to the Instagram algorithm and the disappearance of a purely chronological feed makes it challenging to get social engagement through purely organic means. That's a blow for impressions and reach, which make up overall account visibility.
A few interesting statistics about Instagram ads that justify investment:
75% of Instagram users take action on an ad.

Video ads gain thrice as much engagement as normal photo ads.

20% of Instagram Stories invite a direct message from users interested in learning more.

Collection ads can increase conversions by over 6%.
Utilizing Instagram ads and its range of targeting options also ensures you're reaching the right audience. With organic traffic, you can't always predict who or where it's coming from. Supplementing your regular Instagram SEO content strategy with paid promotions could provide the boost you need to establish a baseline audience demographic—one you're intentionally showing interest in.
Hold Social Media Contests
Social media contests are an underrated factor in improving Instagram SEO. Fortunately, running a contest on Instagram seamlessly benefits a main social media marketing campaign—the SEO improvements are just a bonus.
(Source: Shortstack.com)
Why does this work?
Social Sharing.

The amount of verified external links to your own content improves your brand authority in the eyes of search engines. Much of SEO's effectiveness is determined by the number of links you can have direct to your page.

External Inbound Links.

The act of promoting social media contests on your other digital channels and getting your audience to talk about your products and services elsewhere as a result may generate more inbound links towards your social media account or your official website.

Brand Awareness.

Get more people talking—and get more coverage if you're offering rewards in return for engagement.

Growing Followers Organically.

The more followers an account has, the more likely it's going to be seen favorably by search results in comparison to other Instagram accounts covering the same topics.
SEO is more integral to an effective omnichannel digital marketing strategy than ever. SEO steps in wherever content marketing is needed—and the internet is populated almost entirely by content. When building a website, running a blog, or even posting to Facebook or Twitter, it's easy to see how SEO can seamlessly slot itself into a marketing team's process for guiding audiences through these channels.
However, at first glance, Instagram as a social media network could be seen as low on the priority list when it comes to optimizing for search. Its visual-heavy nature and how it blocks image indexing are roadblocks to crafting an SEO strategy that involves it, and not everyone can devote time to thinking around these restrictions.
But the emphasis on social engagements coming up as factors in search engine rankings and with Instagram asserting itself as the second most-used social media platform after Facebook is an opportunity. You shouldn't neglect one of the biggest social media channels of our time, especially when it plays host to millions of brands worldwide. You can measure the impact for yourself through regular performance assessment using an SEO reporting tool of your choice. That way, it becomes easier to establish which types of optimization to prioritize for Instagram.
Optimizing your Instagram for SEO may not immediately contribute to your posts populating the first page of search results, but they do augment the brand awareness, conversations, and authority you need to get there.
If you're looking for additional info on how you can leverage Instagram marketing for your business, check out this great article.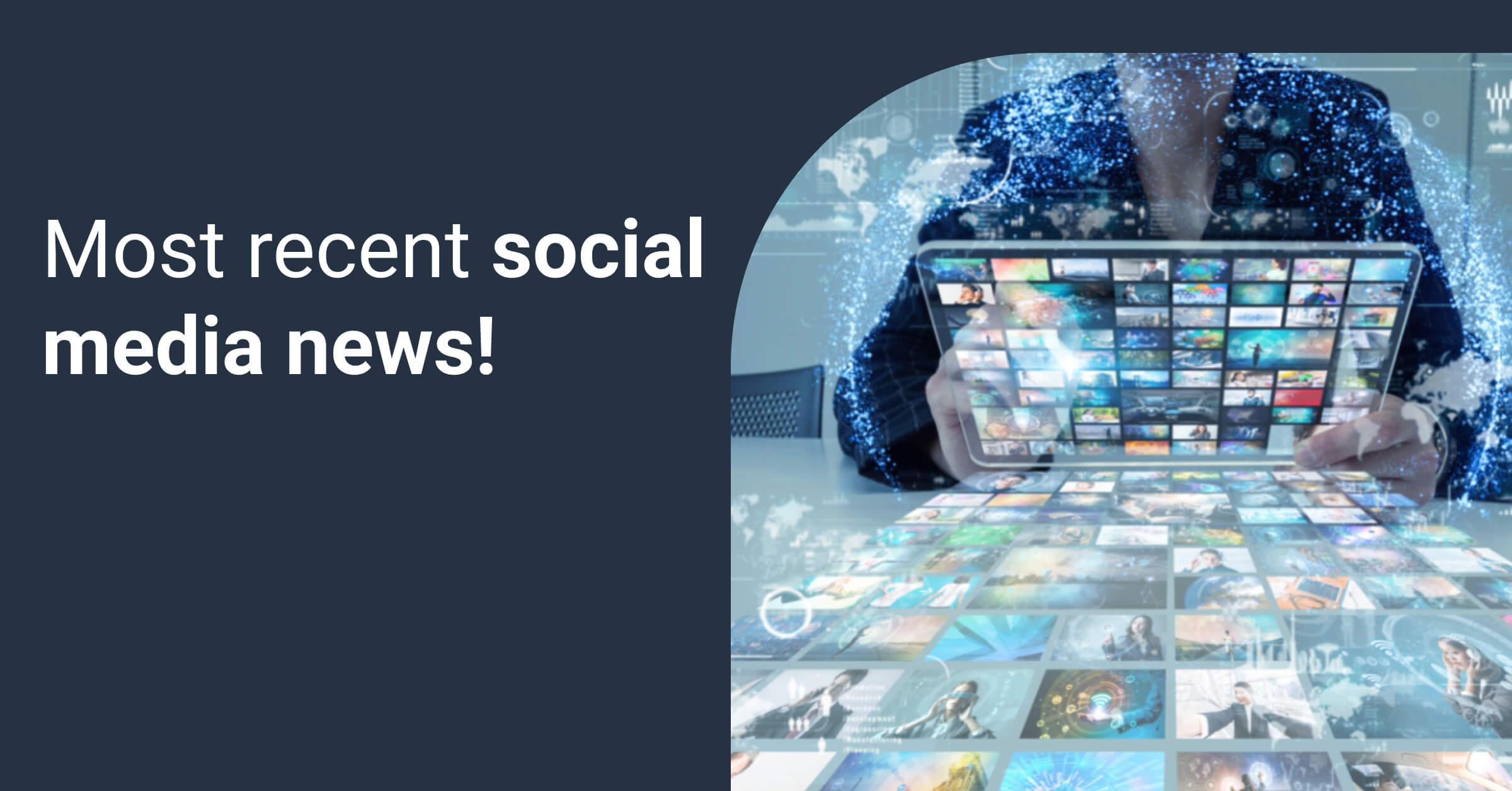 If you haven't seen Mark Zuck's live stream and aren't all over the internet following the news, here's everything you need to know about the two social media giants and their upcoming updates. 
Read more...