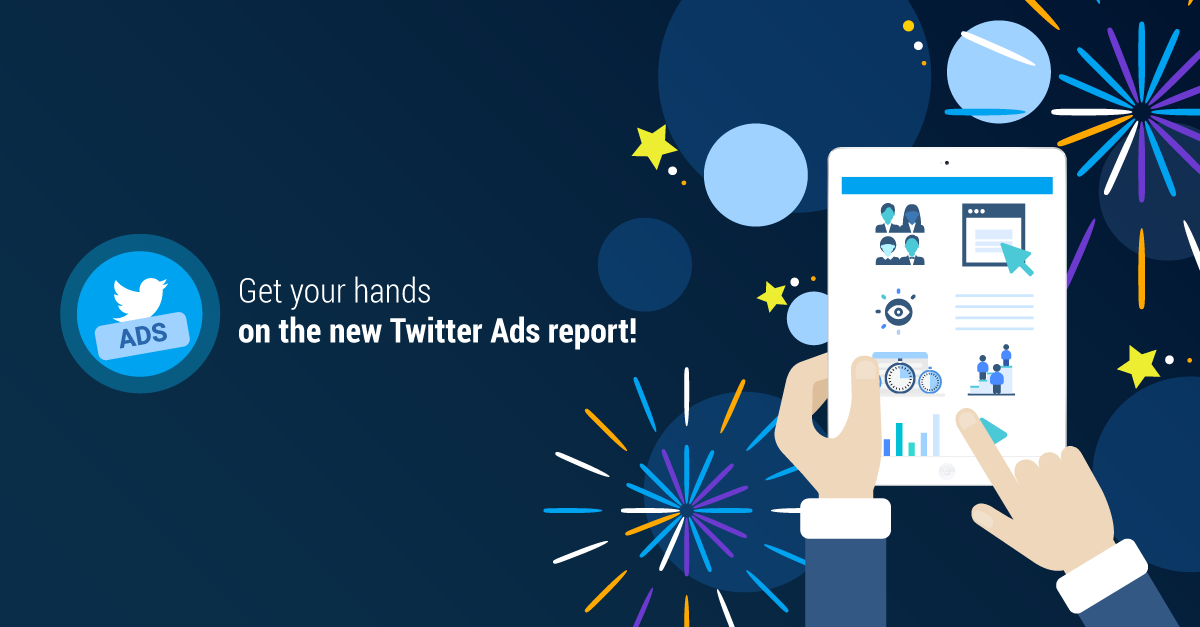 Introducing Twitter Ads integration reports
Twitter Ads reporting no longer needs to be a tedious process.
After releasing Google My Business and MailChimp integrations previous week, we are now welcoming a new member to our integration family!
The new Twitter Ads performance report will simplify your reporting process and 'wow' your clients. Once you will add your Twitter Ads account to your homescreen, you will be able to forget digging through multiple accounts and updating spreadsheets to create marketing reports.
So let's take a few minutes to go through what's available with the new Twitter Ads report.
1. See how well your Twitter Ads campaigns are performing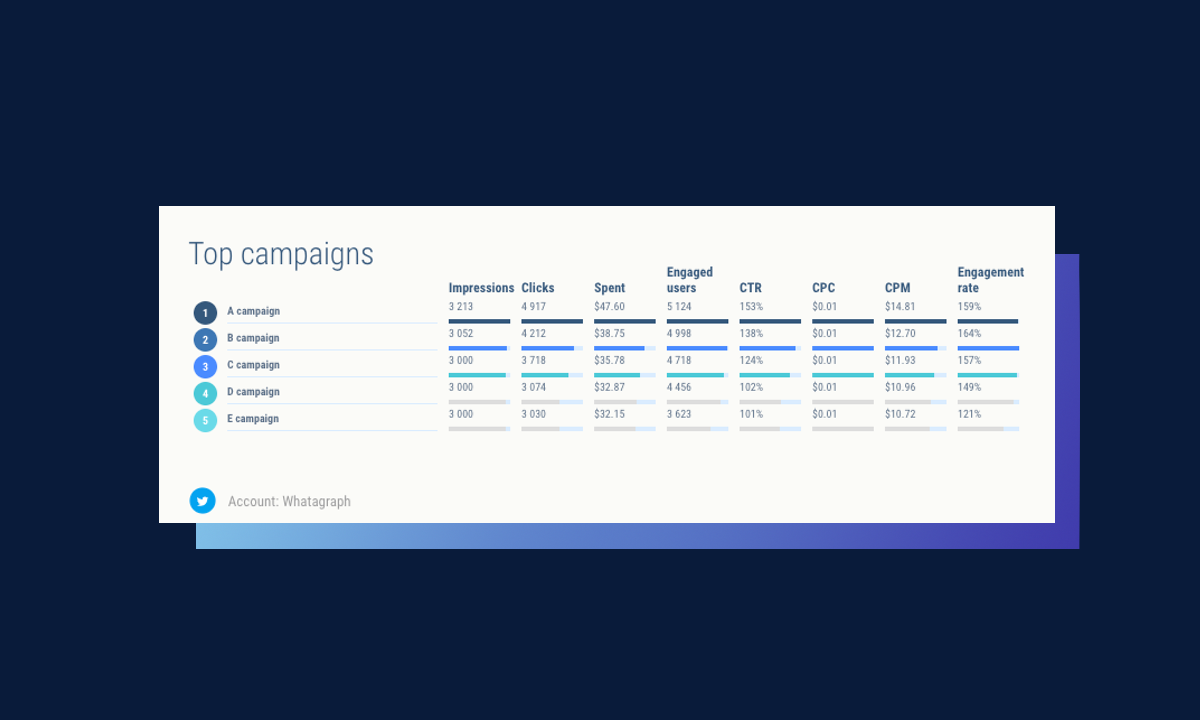 Compare your campaign's performance by Impressions, Desired results, CTR and Engagement rate. Check your campaigns performance growth in percentages and see which ones are winning.
2. Keep an eye on your budget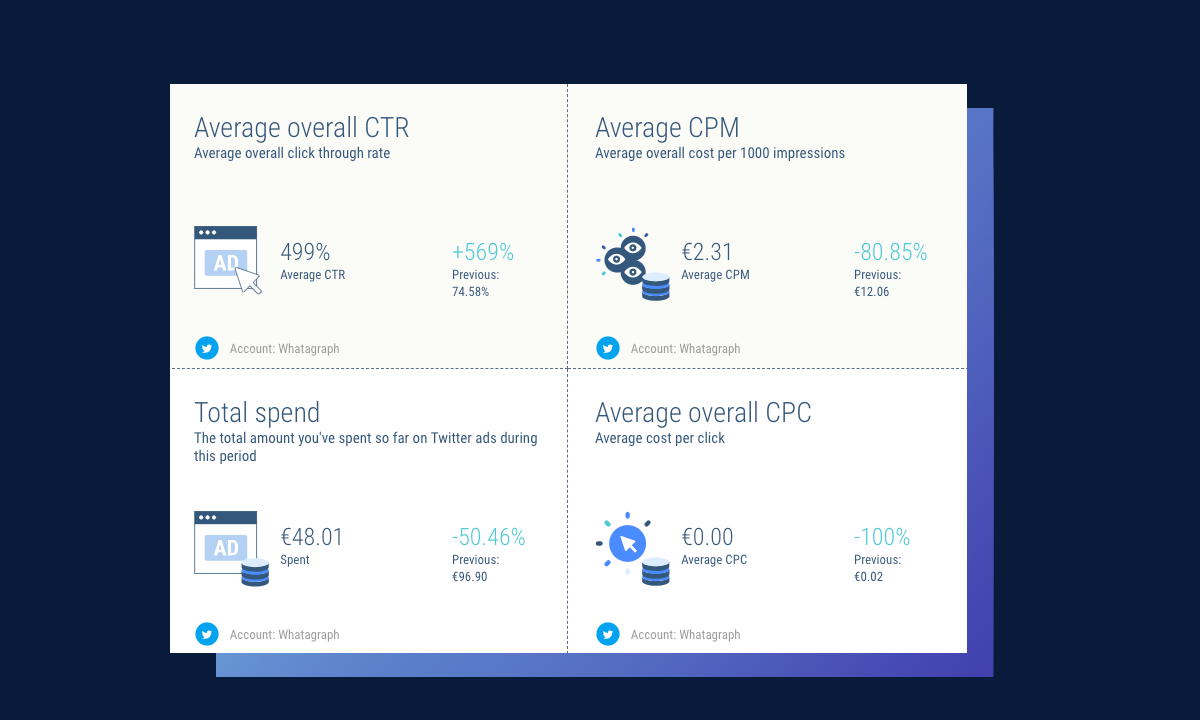 Track your Total spend, Average overall CPC, Average overall CTR, and Average CPM - metrics that actually determine your campaign's performance. You can also easily compare the growth of your spend in the current month and previous month.
3. Check your ad's
efficiency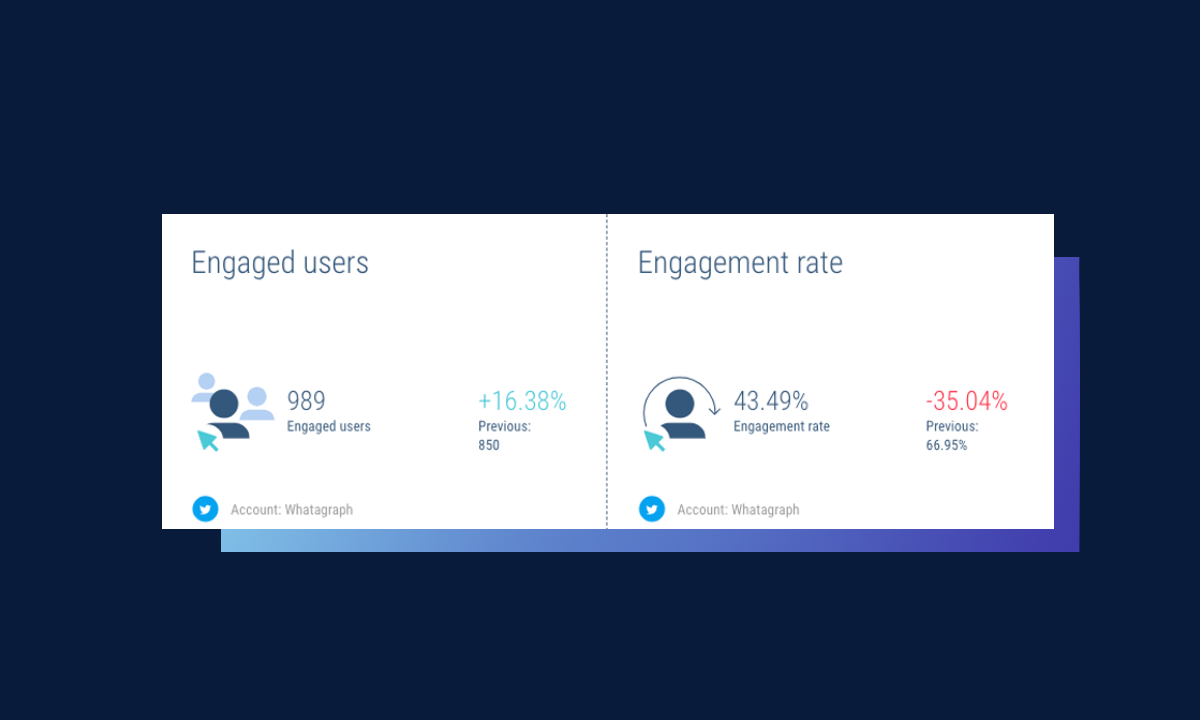 Twitter Ads engaged users are the key metric that measures how many people are actively engaging with your content. The number of Engaged users serves as a valuable metric for measuring content performance and the quality of your audience.
4. See how your video content is performing in your Twitter Ads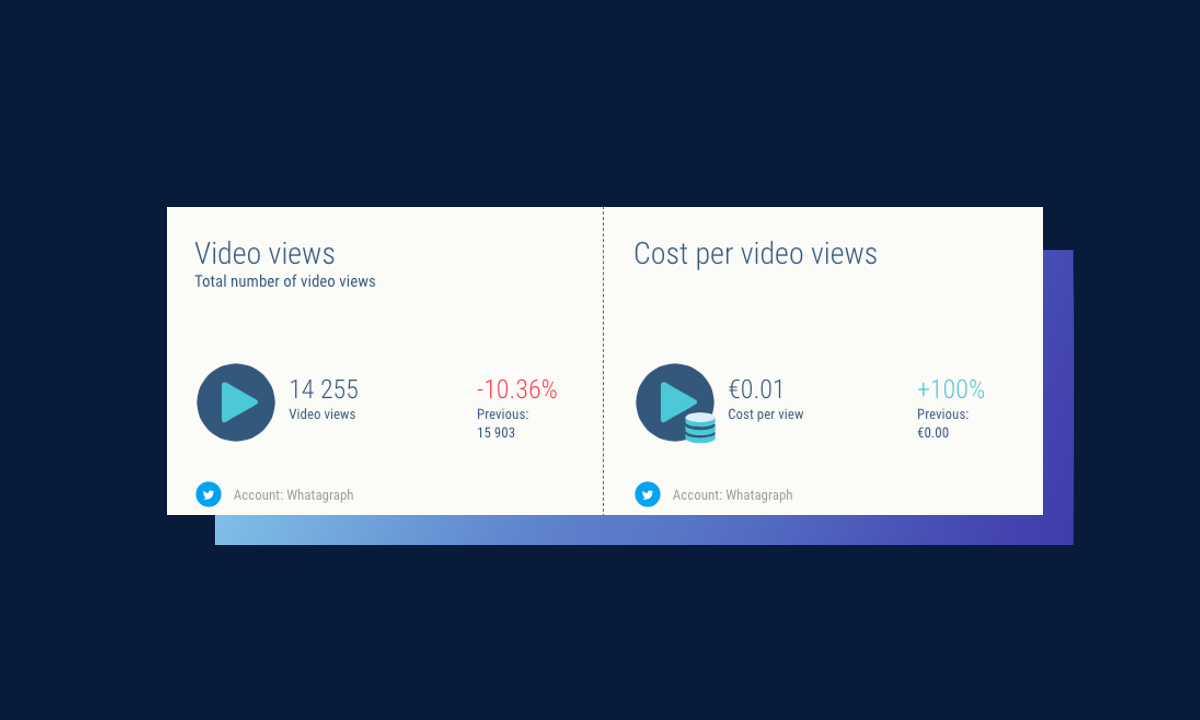 These two Twitter Ads metrics will allow to easily track how many Video views your ad received, what the growth from the previous period was, and also show your Cost per video view.
What's next?
Actions speak louder than the words, so log in or start a free trial now!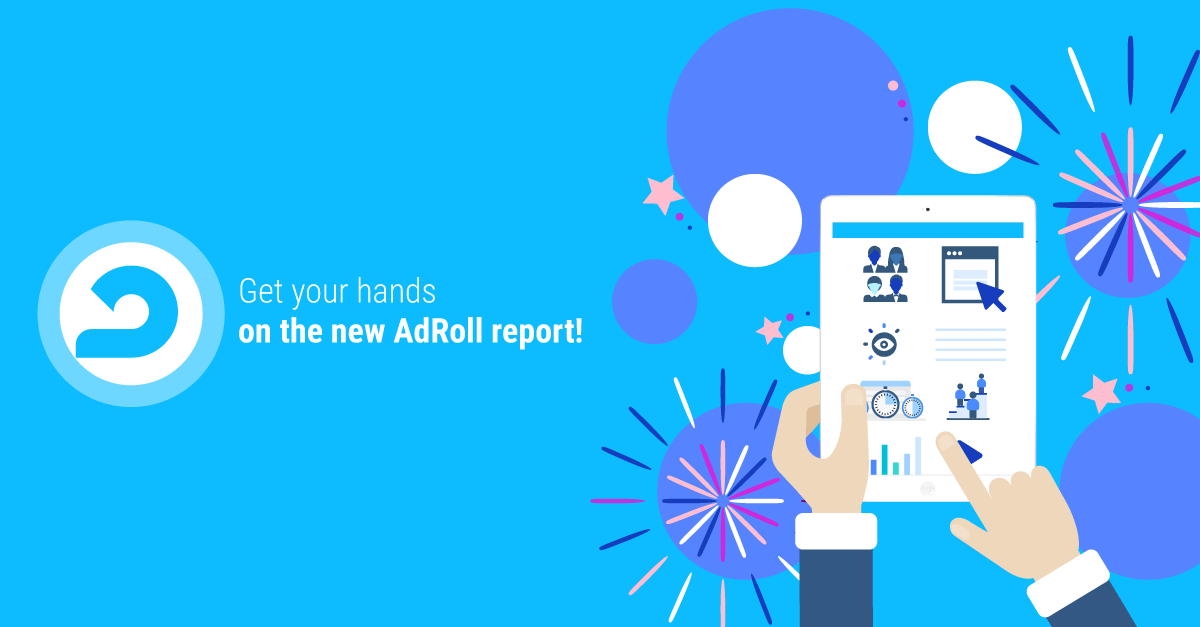 Now that we've launched this wonderful integration, you are able to quickly generate visual and engaging automated AdRoll reports for your display ads, social campaigns, behavioral email, and other actionable insights!
Read more...