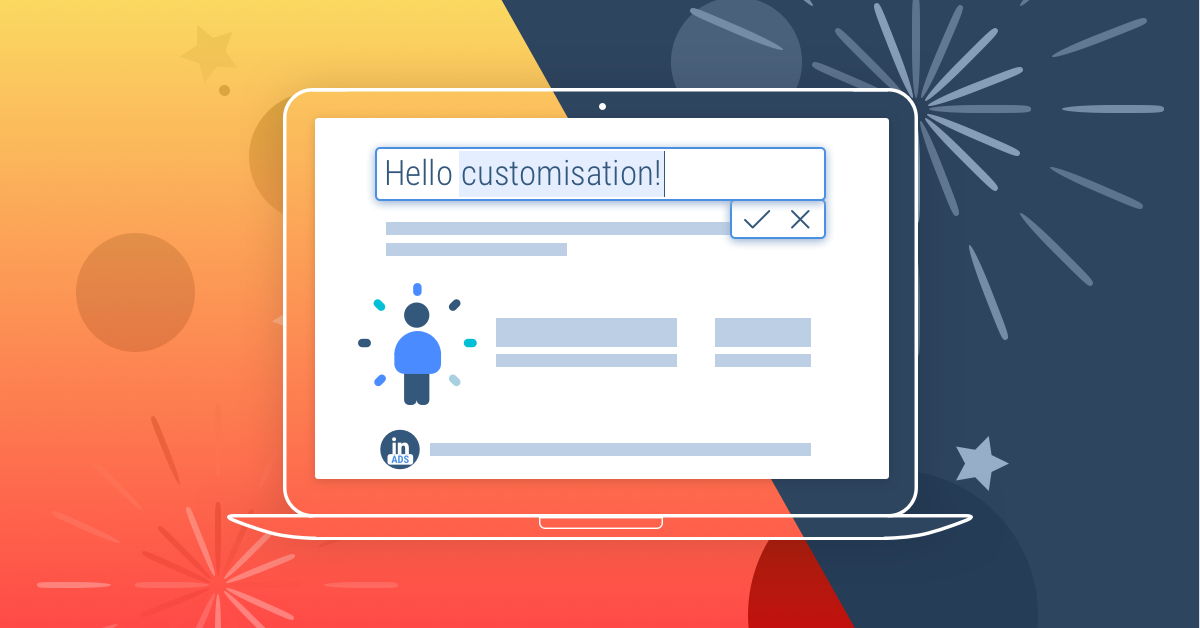 It's the time of the year when reports suddenly speak your language
Bring that human touch to your reports with editable titles and descriptions! (Plus a striking update to your report builder)
Attention, never resting marketing folk!
Behold, the advocates and the seekers for native tongue reports!
Listen up the perfectionists!
We've got something for you all.
A new release is out and it brings a few key changes to the way you build your reports now.
#1 The power of customization to you
There is one thing that matters more than reliable data. And even more than time-saving automated reports. (Did I hear you say 'what?')
It's a simplified view of data that makes decision making spot on. In other words - it's understanding the numbers.
We've been on a mission to achieve this since the beginning of Whatagraph.
And heck, it's working for people like Diego Davilla, who simply can't go back to the old Google Analytics view after using Whatagraph reports.
But today we are taking this one step further and introducing editable widgets (as well as smoother and more powerful report builder).
There is a number of ways you can use it to your advantage.
Bring human touch to that data.
Sometimes you know your clients better than we do. (I sure hope you do.) And you definitely know how to describe certain analytics KPIs in a way your clients understand best.
Well, now you can do it in your reports!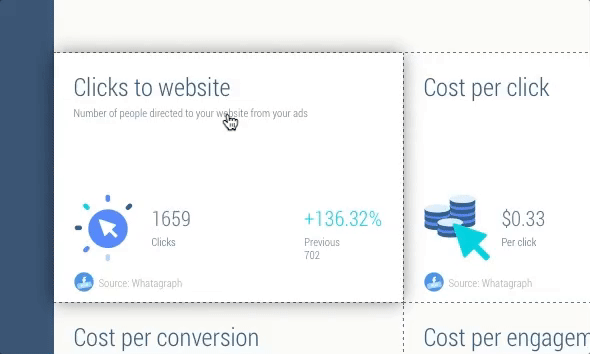 Next to that, we've introduced several formatting options to make these widget descriptions more flexible. Now you can bold or underline your text, change it to italics and use bullet or number lists.
Click through rate, le taux de clics or klikkrate? It's up to you!
Yes, we hear you, folks. Whatever makes sense in English to you, might not make sense to your native speaking client. And we know it's important.
That's why we brought you the ability to localize your marketing reports. With the help of editable titles and descriptions, you can have a localized version of infographic report in no time.
Pro tip. Once you build your translated report, save it as a template. Next time you need a localized version, you'll be able to select it from your template library and use it for another client for fast and smooth report generation.
Comment widgets that work the way you want
A few weeks ago we introduced new custom widgets for making your reports look more structured and easier to scan: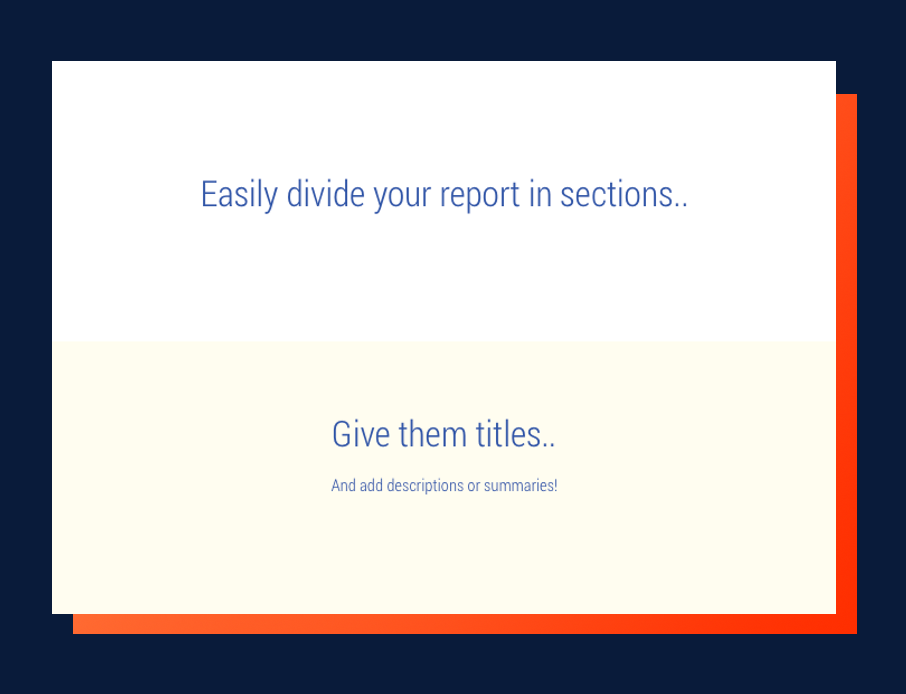 Now you can edit these comments using text formatting options, which includes multi-line text for paragraph building.
So, listing the action plan for your clients will be a piece of pie now.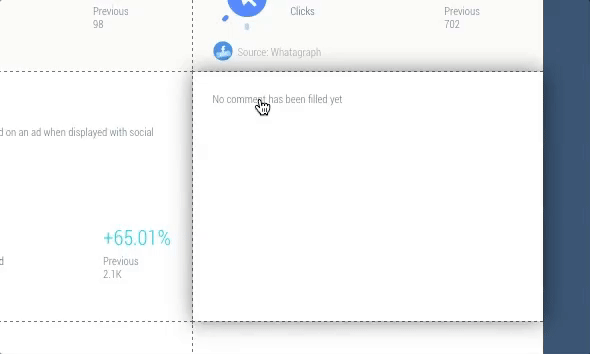 #2 Get more insights into certain graphs
Now, there's a bit more to what you can actually see in your reports.
Certain analytics widgets have been upgraded to have a hover over function helping you analyze your numbers further.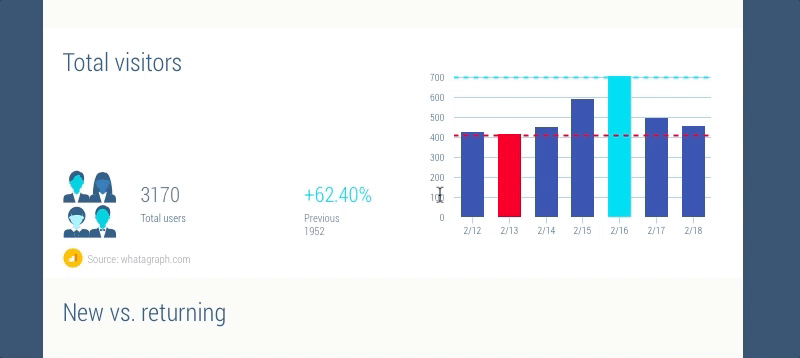 So now it's easier to check day by day performance and spot changes.
#3 Updated report builder for easier and faster report generation
Previously, your report builder view had a calendar at the top of the page.
Now, calendar was moved to the right navigation menu for a cleaner and more convenient view. There are more changes here too!
We've divided report builder into 2 tabs:
Connect

tab allows an easy view of which data sources are currently connected to this particular report. You can also easily add a new source should you wish so.

Build

tab has the widget library with a search function to make report customization faster.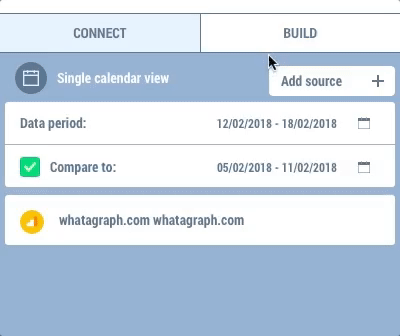 #4 If you use whitelabel, you'll love these changes
Previously, you had to save the report in whitelabel menu to see how it actually looks in different color schemes.
Now, thanks to the upgrade, you can just switch the color schemes to get an idea of what suits you best.
Cheeky sneak-peak. Soon whitelabel is going to get the makeover of the lifetime. Follow our Facebook page and make sure you are subscribed to our newsletter, so you do not miss this important update.
Over to you!
Editable data widgets, extra customization options are further steps to giving you more power and control over your reports. There are more exciting changes and new features coming, so keep your eyes open for the next newsletter.
In the meanwhile,
Go ahead and try out widget editing.

Check the smoother and faster report builder.

Share this post with 1 friend of yours who is still doing reports in excel (if you give the judgemental look, we won't tell).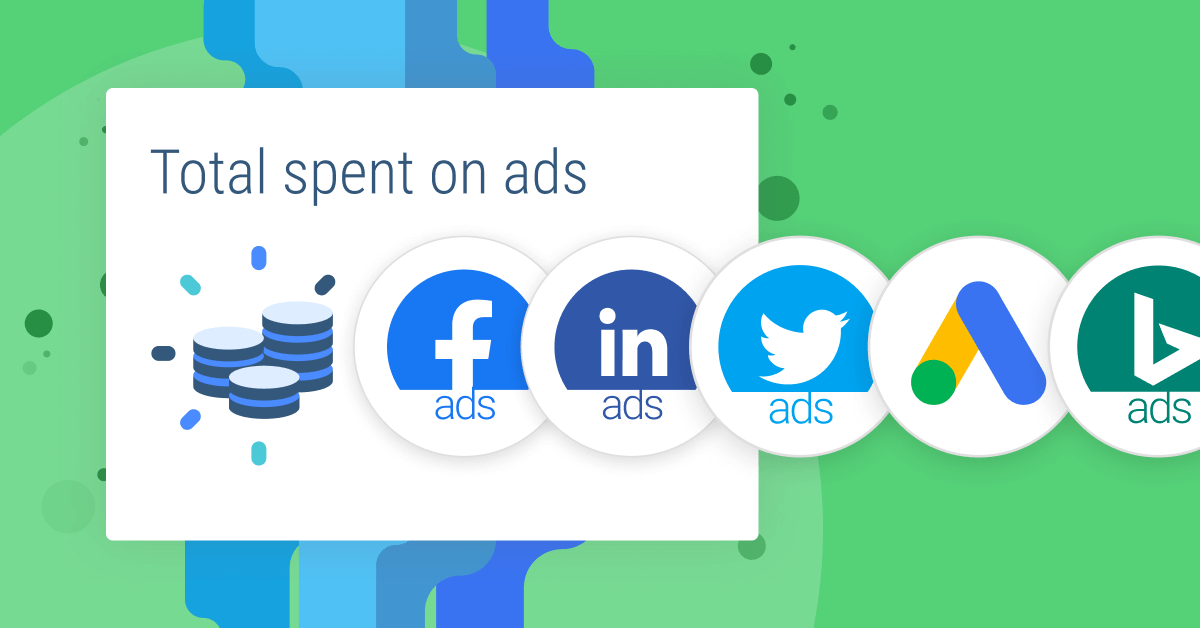 Ever wanted to show combined data in your marketing reports, like total followers on different social media platforms? Here are 7 ways PPC and social media managers can use data blending in their marketing reports.
Read more...