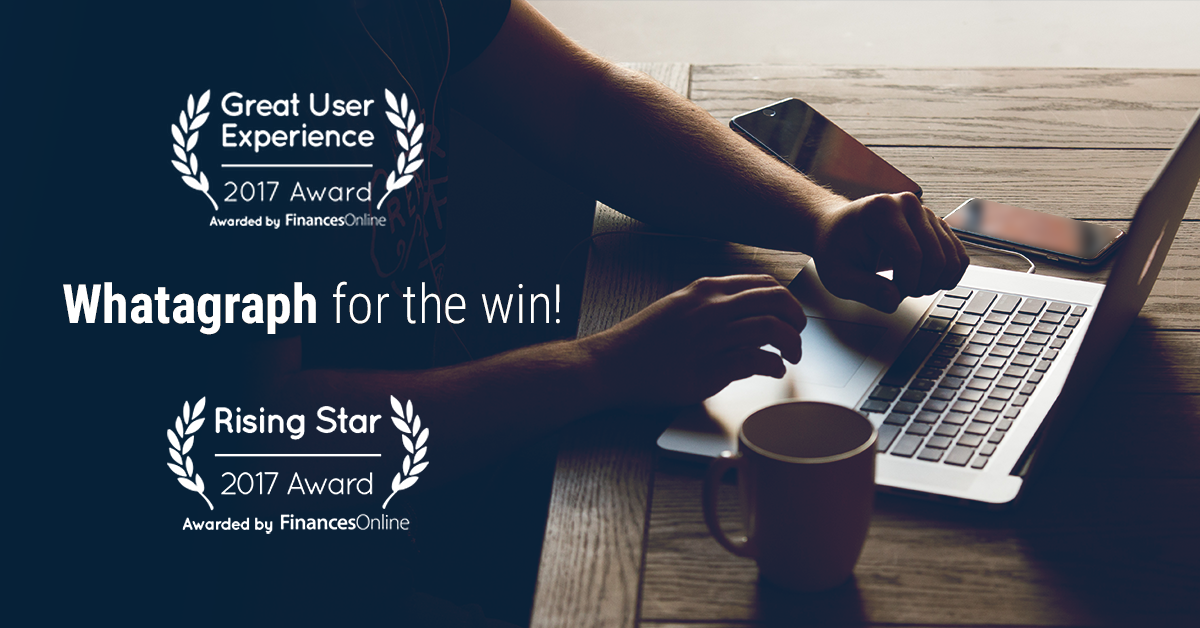 It's time for Business Intelligence Awards 2017
And the winner is...
May has already been one exhilarating month for Whatagraph with the release of brand new Facebook Ads reports and exciting improvements in the dashboard.
(But oh wait till you hear the big news coming in the next month!)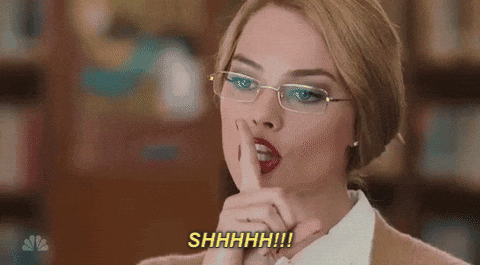 As if this wasn't enough, we were super excited to learn about 2 prestigious awards that were recently presented to Whatagraph.
That's right, folks. Awards.
FinancesOnline, one of the most popular software expertise providers in the industry, has given Whatagraph two of their best known productivity awards!
A team of experts prepared a detailed review, noting that 'infographic style of Whatagraph reporting gives modern businesses a unique way to collect and process their data, and to pull off a variety of valuable stats with zero effort.'
Whatagraph got awarded with the 2017 Rising Star Award and the Great User Experience Award, both reserved for reliable and intuitive products. The Rising Star award, in particular, targets software that develops fast, and delights users with a variety of advanced and ahead-of-their-time features.
Key Whatagraph reporting features that were considered for the awards:
The capacity to automatically collect data from leading analytics sources.
Ability to analyze it on a specific date range requested by the user.
Dashboard tools to make data analysis less time-consuming, such as automated email delivery and facilitated sharing, all enabling immediate data-backed decision making.
Can the month get any better?
Make sure you are signed up for the newsletter so you do not miss out on the big news coming up next month!
New to Whatagraph? Start reporting analytics data like a marketing master you are - sign up now.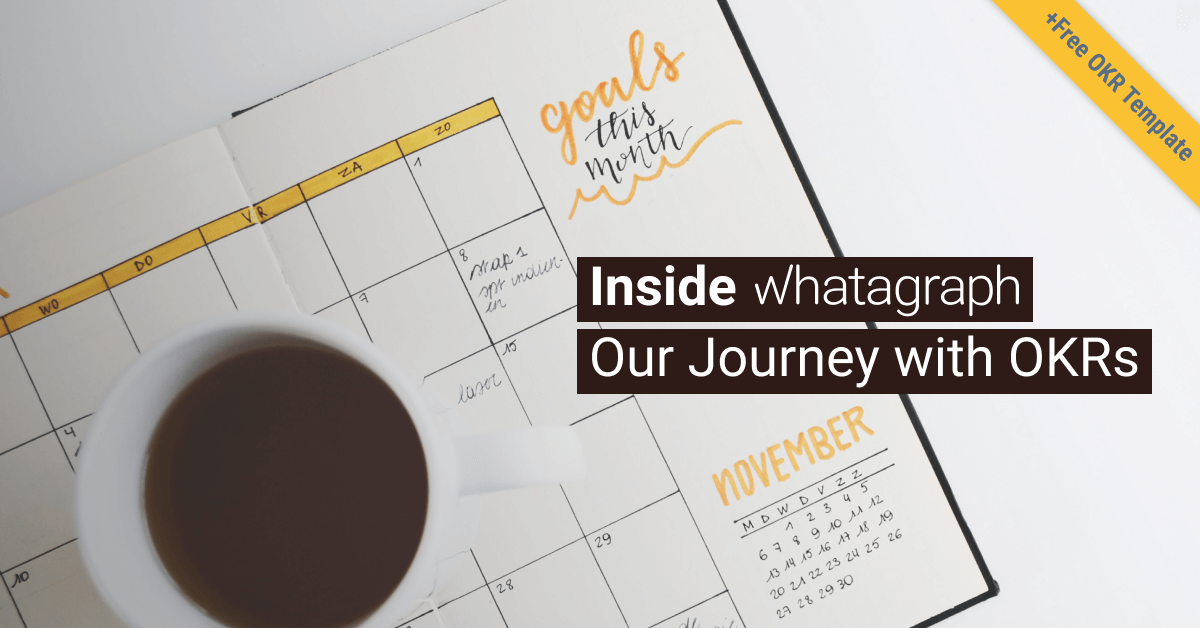 What is OKR? A framework that originated at Intel in the late 70s and was later popularized by companies like Google, Objectives and Key Results are a way to set measurable goals and keep teams within an organization focused. We've been experimenting with OKRs at Whatagraph, and we'd love to share our story so far!
Read more...