#marketing
How to Use Landing Page Analytics Report
Landing page analytics is one of the most critical reports in Google Analytics. The report is easy to use and can quickly display the performance of your web pages.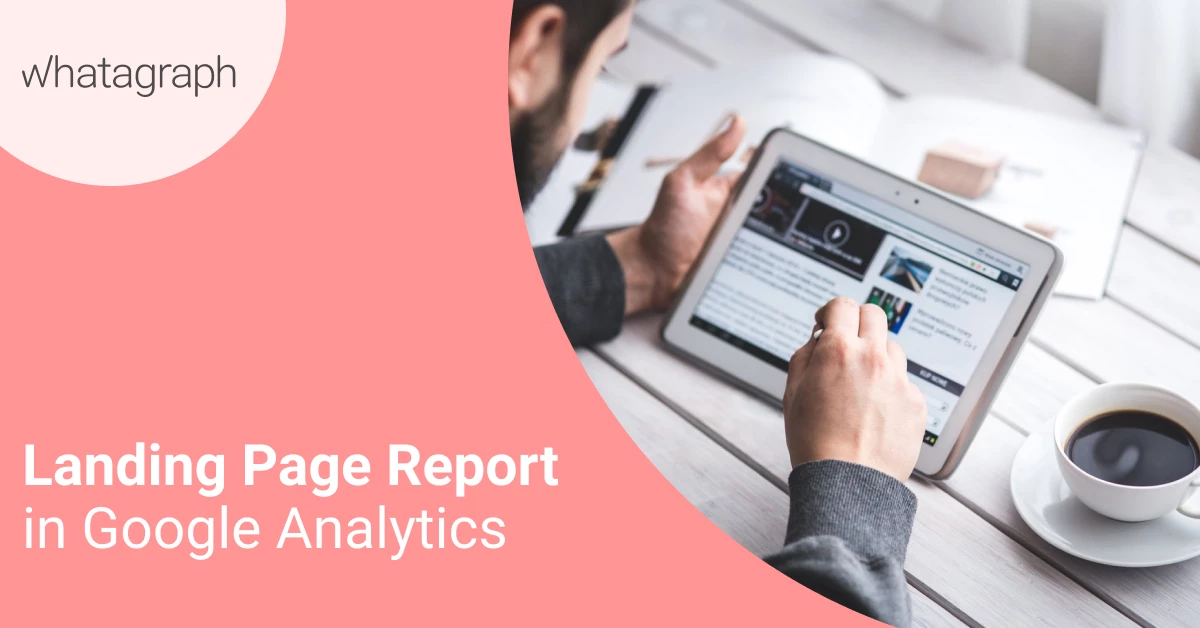 You can discover which of the pages earn you traffic the most when you utilize landing page reports. You can also view the conversation rates of that pages-how they convert site visitors into leads or buyers.
So how can you use landing page analytics, how can you track your landing pages in Google Analytics, and how can you calculate landing page views?
What Is a Landing Page?
There is no fit-for-all definition for a landing page. You can have several meanings based on your aspects of digital marketing. However, one should not confuse a landing page with a home page of a website.
PPC advertising
It is the destination URL of the ads if you are a PPC advertisers
Email marketing
Email marketers utilize landing pages to source email addresses. They design web pages that provide bonuses, downloads, or discounts in exchange for email addresses.
It could also mean the destination you send email traffic or the destination of email click-throughs.
Web Design
It means a stand-alone page from your website. Usually, these pages do not have navigation. They are employed to promote products or services or source email addresses.
Therefore, several digital marketers see an individual landing page as a page to propel visitors to take action- sign up, purchase, or opt-in.
However, Google Analytics has a different opinion about site content landing page performance.
What Is a Landing Page in Google Analytics?
A landing page, according to Google Analytics, is the first page perused in a session.
Thus, it is the entry point to your site in your GA reports.
You can know how pages visitors discover your site when you study landing page reports. Landing page analytics can help you understand how your pages generate their traffic. You can as well learn user behavior from other brands.
How Do I Track Pages in Google Analytics?
Register for Google Analytics.
Hit the Sign in and input your email address
Then click the 'start using Google Analytics' button.
You will be requested to insert account details like your website name, address, industry type, as well as your time zone.
Click the 'get tracking ID' button positioned at the tail end of the page, after which you will get a tracking code. Insert this code into any page you wish to track. Now, you will include this code on your landing page in this case.
What Are the Metrics to Track in Google Analytics?
There are several metrics you can track in Google Analytics to know how visitors interact with your page.
From the GA dashboard, click on the 'behavior' tab situated in the left-hand column.
Select the 'Landing Pages' option.

Critical Stats
Landing page sessions
This metric monitors the volume of users that end up on the landing page.
Traffic source
This metric indicates the origin of the traffic. Select a specific landing page and choose 'Source' as the secondary option to view the traffic source metric.
You will be able to streamline your campaign and channel resources on what works when you can track whether your traffic is originating from paid, organic, social, email, or referral. There's no rule of the thumb as to where traffic can come from.
Session duration
This is how long a visitor stays on the landing page. If they spend a short time, it means you are not offering a compelling product or service.
Bounce rate
It estimates the volume of visitors who leave immediately they check into your landing page. A higher bounce rate could mean visitors not being able to get what they need on your landing page. Also, your offer may not be clear, or you need to make it a bit compelling. Not only that, but your ad copy may also be misleading- thus causing them to leave.
Goal completions
This estimates the actual number of conversions that occur on your website. You can track this by tracking the number of people that acted - clicked links or downloaded your offer. Easily set up goals on Google Analytics account.
How Do You Calculate Landing Page Views?
You can count views when an individual loads a page after clicking ads, and your pixel prompts page to view.
The Facebook pixels incidents and page views are captured automatically by the pixel, and it does not need additional set up.
You need to have a pixel from your account installed to have views counted on your landing page. In case the ad links to a site page with no pixel installed, such as a redirect page, then the view will be counted if the pixel prompts a page view, view content or pixel event within 3 minutes of the actual click.
Published on Mar 18, 2020