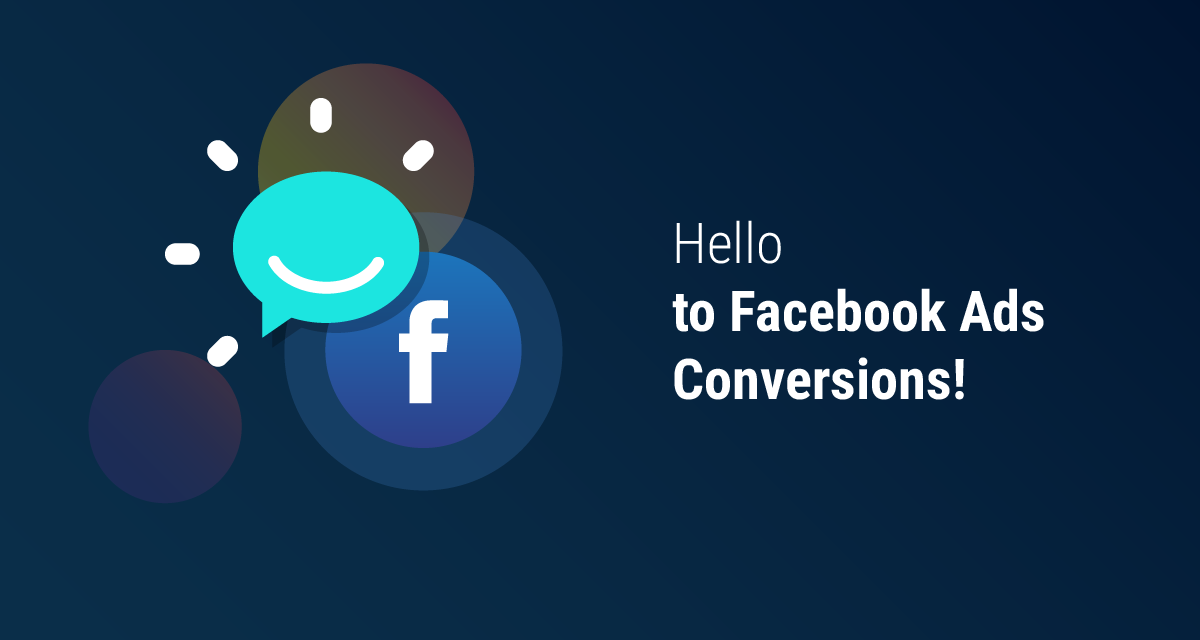 Looking for Facebook conversions? Look no further!
We've added Facebook Ads conversions metrics to our reports and you'll love it.
When it comes to Facebook Ads, getting the targeting right and having an eye-catching image matters.
But ultimately every marketer aims for a single goal - an advert that converts.
And when you can present those conversions in the most visual report there is, the task becomes easy.
We are very happy to announce extra Facebook Ads metrics and data widgets we released today. Check out the short summary below and start reporting Facebook Ads conversions like never before!
1. Facebook Ads conversions: the cost and the value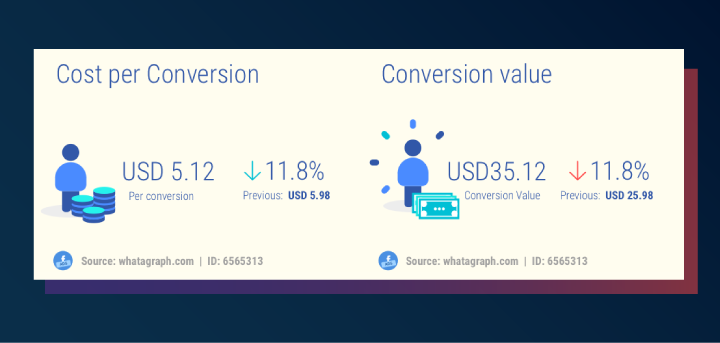 We've added two conversion metrics to help you show an overall overview of how your ads in your Facebook business account are performing.
Cost per conversion shows you how much of the marketing budget was needed to achieve an outcome, based on your initial ad's objective that you've set up.
Conversion value, on the other hand, shows you the total value of all conversions attributed to your adverts.
Apart from these 2 general overview metrics, we've also added conversion columns to your Top Campaigns and Top Ad sets charts.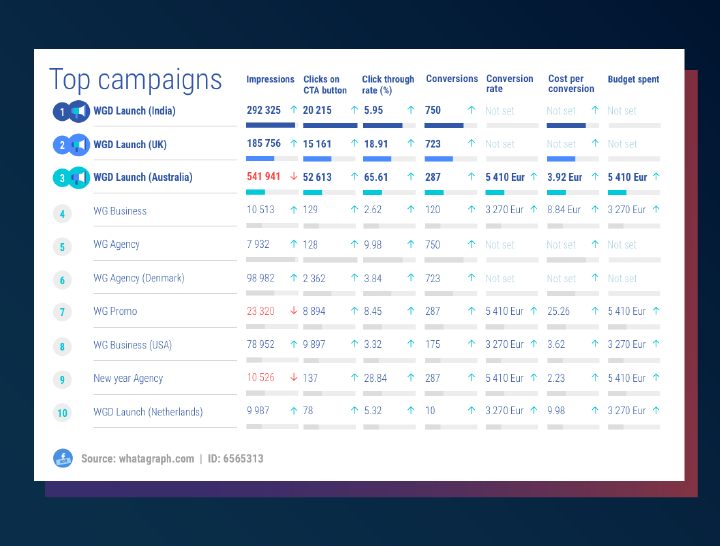 So now you can compare your campaigns in terms of the real value they bring to your business:
Number of conversions

Conversion rate

Cost per conversion
Oh, we've added clicks on the CTA button too!
2. Facebook Ads leads - covered
From now on, the reporting of those lead generation ads you are running will be as easy as pie. Meet your charts for visualizing a number of leads you captured!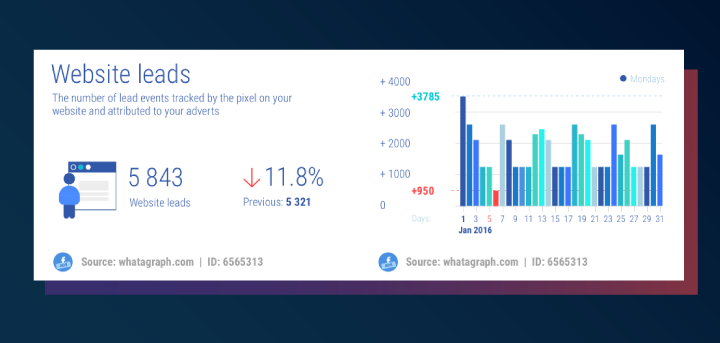 3. Website purchase data - visualized
With the help of the new metrics and data widgets, you are now able to see how your Facebook shops are performing too!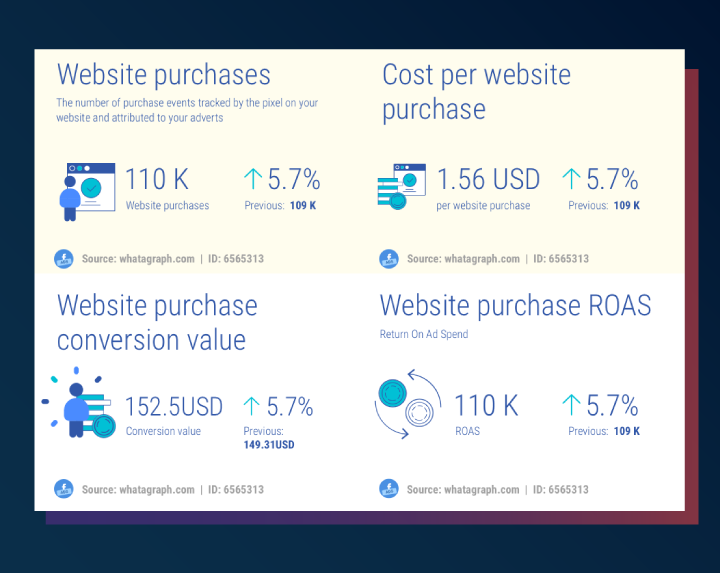 We've added data like:
Website purchases

to show number of purchase events tracked by your Facebook pixel

Cost per website purchase
Website purchase conversion value

(ie. the total value of purchase conversions)

Website purchase ROAS

(the total return on advertising spend from your website purchases)
4. Know how much your audience's actions are costing you
Next to other metrics, we've also added cost per like and cost per engagement, so you can measure and see whether the results are worth the investment more easily.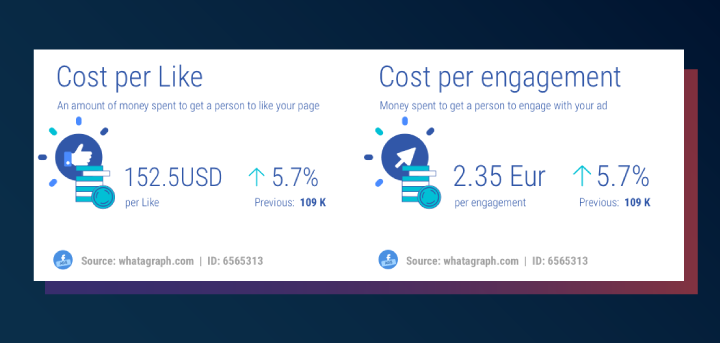 5. Keep an eye on the important clicks
I bet you've seen the amount of various clicks available in Facebook Insights - all clicks, social clicks, unique clicks, outbound clicks - it's hard not to get the head spinning.
We thought it's a good idea to make this a bit easier. Based on your feedback and suggestions we've added a couple of metrics that will surely be useful for you:
Clicks on CTA button (clicks on a call-to-action button in your Facebook Ad campaigns)
Clicks to website (number of people directed to your website from your ads)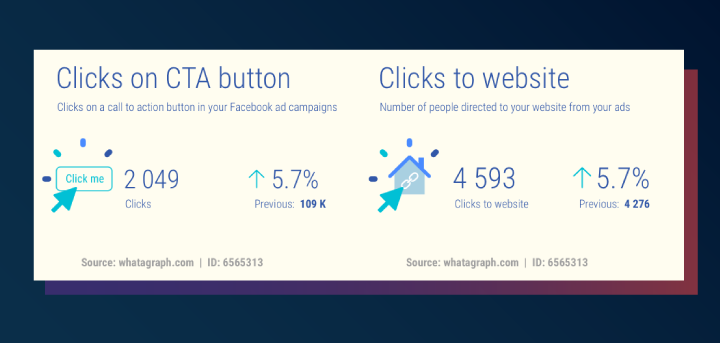 6. So what now?
Now that you are familiar with the new metrics, we hope you'll make good use of them. The new widgets are already included in the Facebook Ads report template, so the next time you build an ad performance report, conversions will be displayed.
If you'd rather leave the new metrics out, custom reports will surely be useful for you - simply select the metrics you want to see and leave out the ones you don't.
In the meanwhile, check out Facebook Ads report sample, and if you get any questions, our customer support will be happy to help!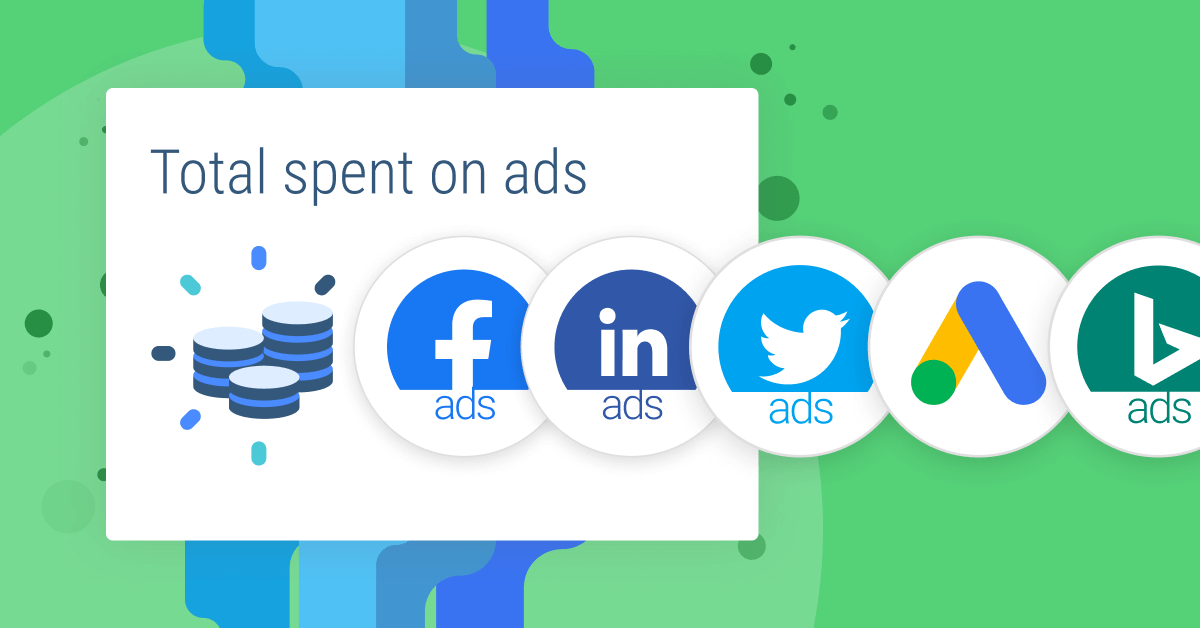 Ever wanted to show combined data in your marketing reports, like total followers on different social media platforms? Here are 7 ways PPC and social media managers can use data blending in their marketing reports.
Read more...