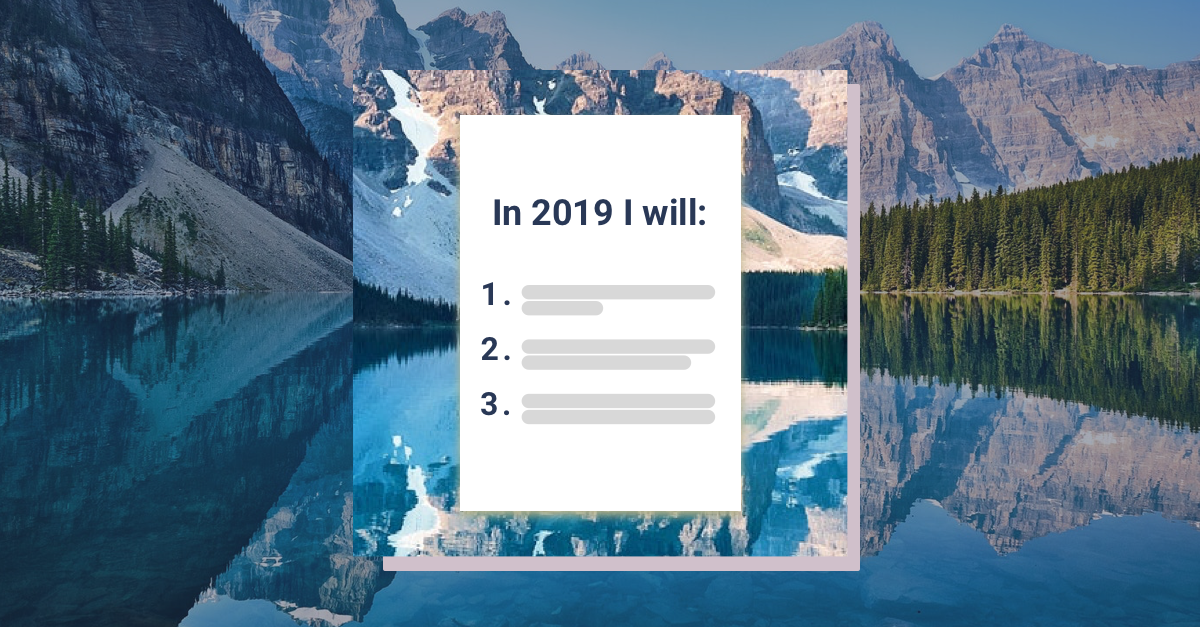 A Marketer's List of New Year's Resolutions for 2019
Don't forget yourself when you lay out your marketing plans for 2019. This list of resolutions for digital marketers will give you some ideas for strategic places to focus on for the coming year.
Marketers are always trying to improve. We want more website traffic, more leads, more engagement… the list goes on and on. But just as we plan for how we'll improve our marketing, we should plan for how to improve ourselves. And what better way to do so than by making a resolution?
We know, we know, it's been statistically shown that only 8% of people keep their resolutions every year. But if you choose it wisely, make a plan, and commit, it's possible to make a resolution stick. On that note, we'd like to share some of the most strategic resolutions for digital marketers in 2019.
1. Learn a new skill.
If you're in digital marketing, you're already ahead of the curve for skills. Digital marketing is the most in-demand skill (or skill set?) for marketers right now.
If you're in marketing analytics or data analysis, you've got an even better edge. Most digital and tech marketers feel like they're way behind the curve when it comes to working with data. Only 50% of Gen X tech marketers and 32% of millennial tech marketers feel they have advanced data analysis skills.
So where might you pick up some data analysis skills? General Assembly has a good course in Data Analysis, and they have a Data Science course as well.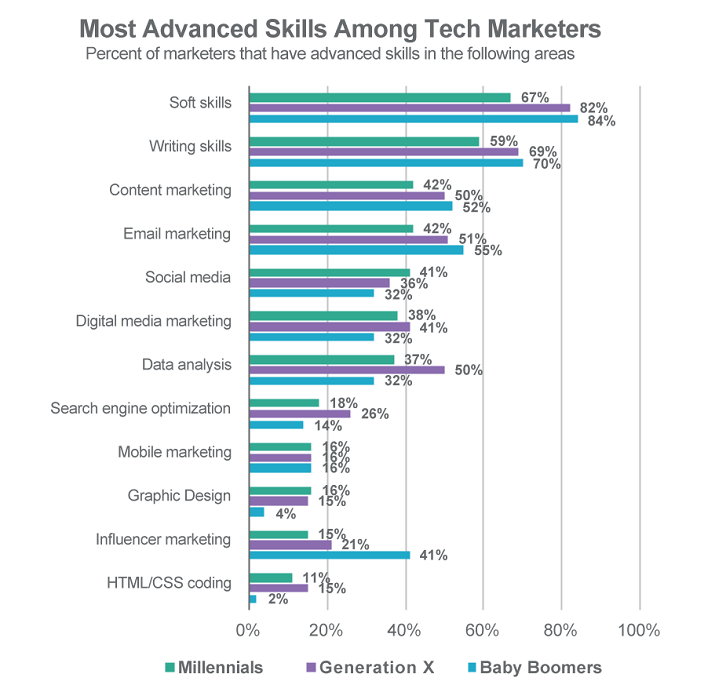 Teaming up with a coworker or a friend to learn a skill can help, too. Or, if you really want to up the ante, get yourself a public speaking commitment (try Toastmasters International), and make your talk about this new skill you want to master. You'll be all but guaranteed to follow through: Nobody wants to stand in front of a room of people and not have come prepared.
2. Stop wasting time.
This is a broad resolution that could dramatically affect your work. But I don't mean to imply you're just goofing off all day. I'm thinking more in terms of tasks that waste time. Like email. Or meetings. Or tasks you could automate, like creating reports.
Start with your inbox. A lot of the emails we receive could be moved into chat or into a Slack channel, or into another project management system. There are probably several newsletters or company updates you could unsubscribe from, or at least automatically direct into a folder, so you don't have to manually save them every time.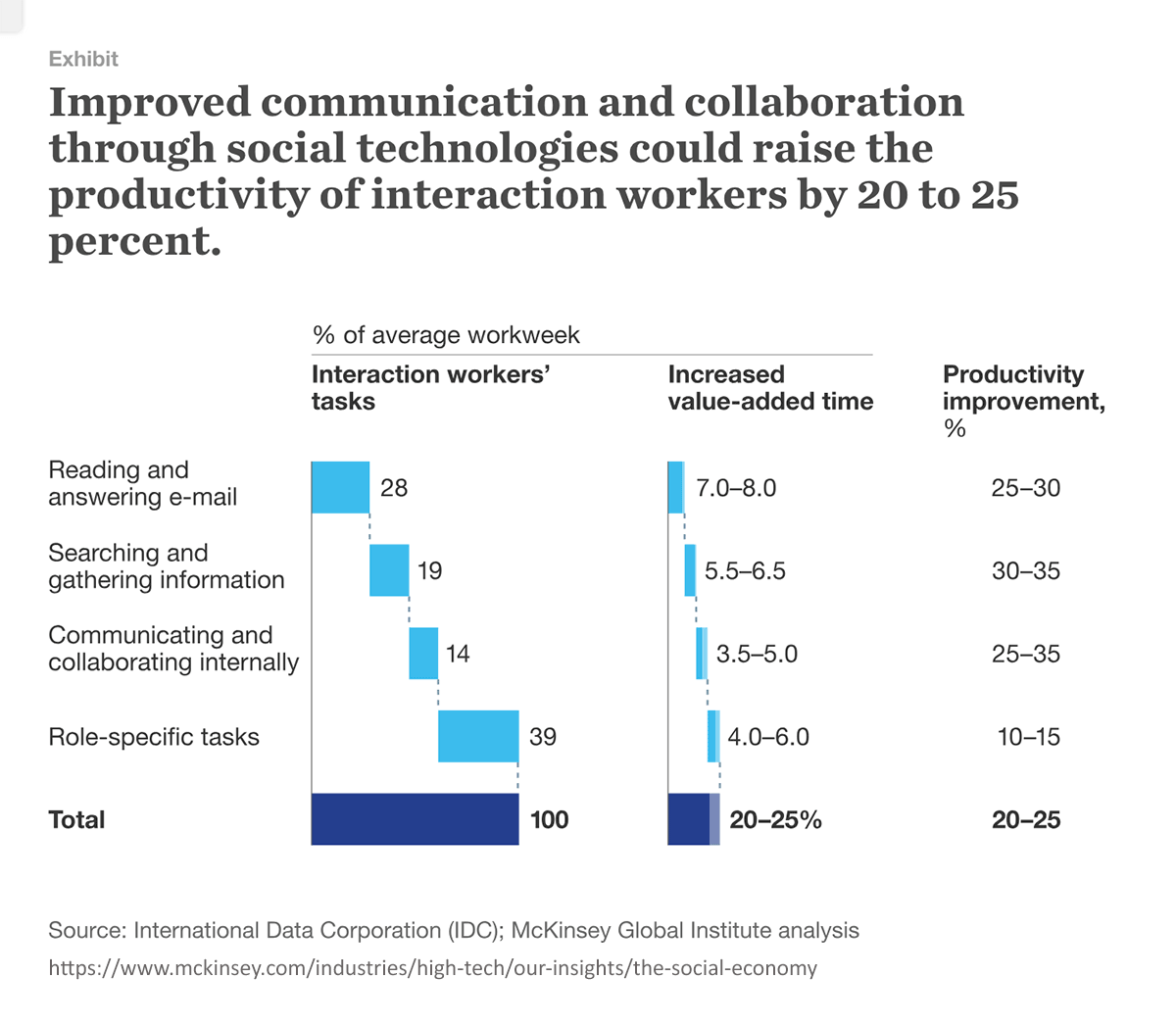 And then there are meetings. The average worker wastes about 31 hours a month in unproductive meetings, and the average middle-level manager spends 35% of their time in meetings. To illustrate to your boss how much excess meetings are costing the company, use the Harvard Business Review's cost of meeting calculator. Your boss may rethink things once they realize that a particular meeting is costing the company, say, $15,000 a week.
The calculator is a good start, but you'll also need to address why the meetings aren't working, and how they could be made to work better. Maybe you could cut your meeting times in half or use a Slack channel to keep everyone up to date.

3. Outsource.
This is a sister idea to the point above. If you can't kill a particular commitment, your other choices are to minimize it, automate it or... outsource it. Outsourcing can help enormously, but it requires three things:
Money. But probably less than you'd think. You can get unlimited design services from a place like Design Pickle, for example, for about $370 a month.
Instructions. Your outsourcing service or person will need to have all the pieces required to do their work and will need to understand how you want them to do the work. It's even better if you explain the desired outcome, and how it fits into your larger business goals. Videos can be great for training materials. Record the task you want to outsource, talking through what you're doing and why you're doing it at every step.
Time. Outsourcing things initially takes more time than doing them yourself. For instance, if you're constantly behind, you'll probably skip having a header designed for a new blog post because you don't have even 24 hours turnaround time for a header to be made. Apply our next suggestion to free up some time in your schedule.
4. Take a content fast.
For one whole month, stop publishing new content. "What!" you gasp. "But the blog! The newsletter! The social media feeds!"
Don't worry about them. You have plenty of content already. Just republish some of your best social media and blog posts from prior months. If you've been publishing content on regular basis (even two blog posts and 16 social media posts per month), you've got plenty of content for one month's worth of publishing.
Use this free time to systematize your content marketing. As we've mentioned, it takes time to outsource tasks. So use this time to create those training materials and documentation. It takes time to retool your email management and meeting management – use this time to test out new systems.
5. Embrace the big technology shifts of digital marketing: mobile, video and voice search.
Mobile traffic outpaced desktop traffic long ago. But can your website pass Google's Mobile Friendliness Test? Have you looked at your Google Analytics reports to see how mobile visitors behave on your site?
Video is set to make up 79% of global Internet traffic by 2020. Is even 20% of your content in video format? Do you have a YouTube presence, or are you including YouTube videos in your advertising mix? Are you including videos in your social media feeds?
And then there's voice search. Comscore has said voice will make up half of all searches by 2020. Google has said 20% of searches were voice searches back in 2016. There's money to be made in voice search, too. $1.8 billion worth of goods were sold in the U.S. in 2017 via voice commerce. So make a resolution to optimize your site for voice search this year. Even a few days of work could deliver major returns.
6. Test more.
Smart marketers test. Data-driven marketers test. Do you? Even a 1% daily improvement can net out to a 37.78x improvement by the end of the year.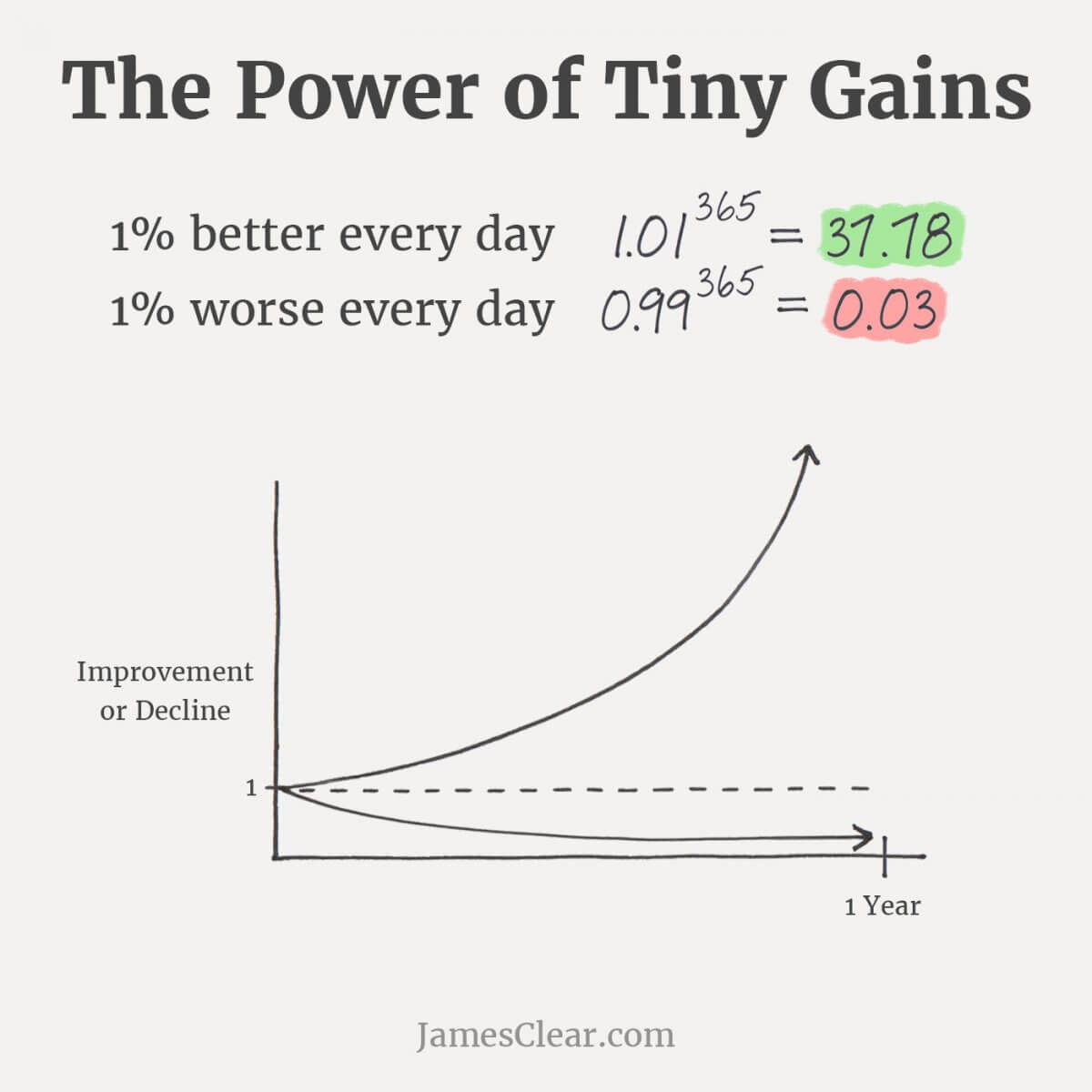 7. Find at least one thing to stop doing.
We opened this post writing about doing more. So let's close by talking about doing less.
Is there a social media platform you could scale back on without too much consequence? Is it time to stop sending out cold emails for client pitches? Or maybe it's time to trim back on networking events? Or to skip that one lame conference?
If you start looking at how you spend your time, there's almost always something that can be cut without incurring any bad consequences. It may take a few days to find, but it's there.
Closing thoughts
It's an incredibly exciting time to be to in marketing. We have technological capabilities now that would stun marketers from the 50s, 60s, or even the 80s.
That in and of itself is an interesting thing to consider: Where will marketing be in 20 years' time or 30 years' time? If you're fifty years old or less, you'll probably still be working in that marketing environment of the future. How can you use 2019 to make your 2030 amazingly great?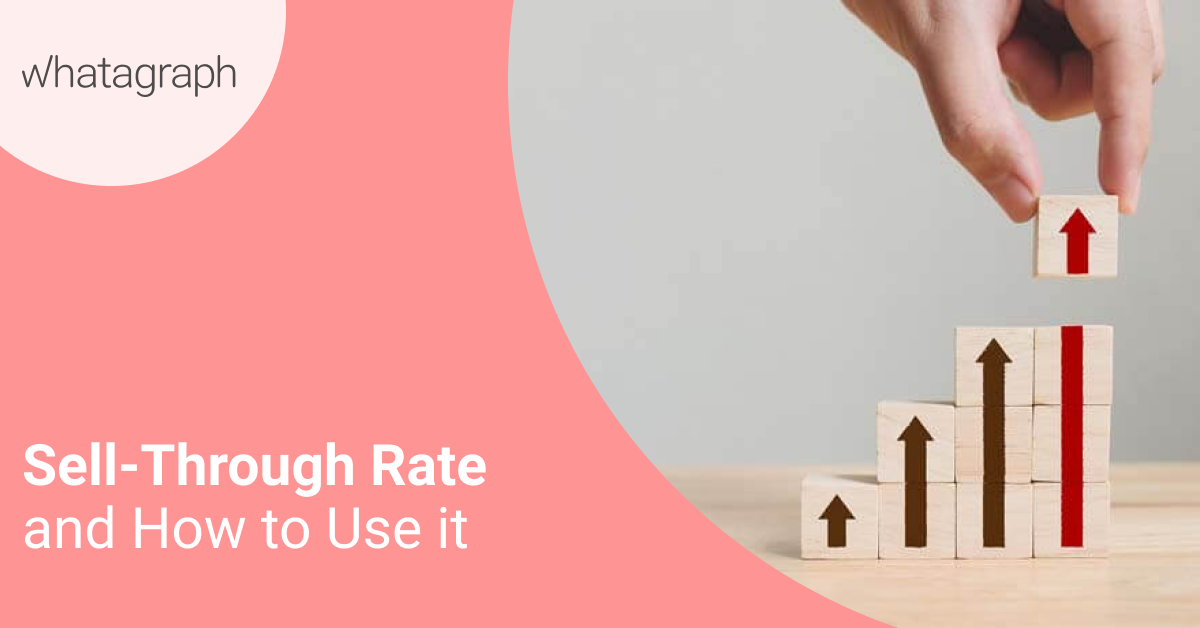 The best way to define a sell-through rate is the percentage of inventory you managed to sell. But, let's dig deeper and examine how we can use sell-through rates, and also find out how to determine a satisfactory sell-through rate.
Read more...