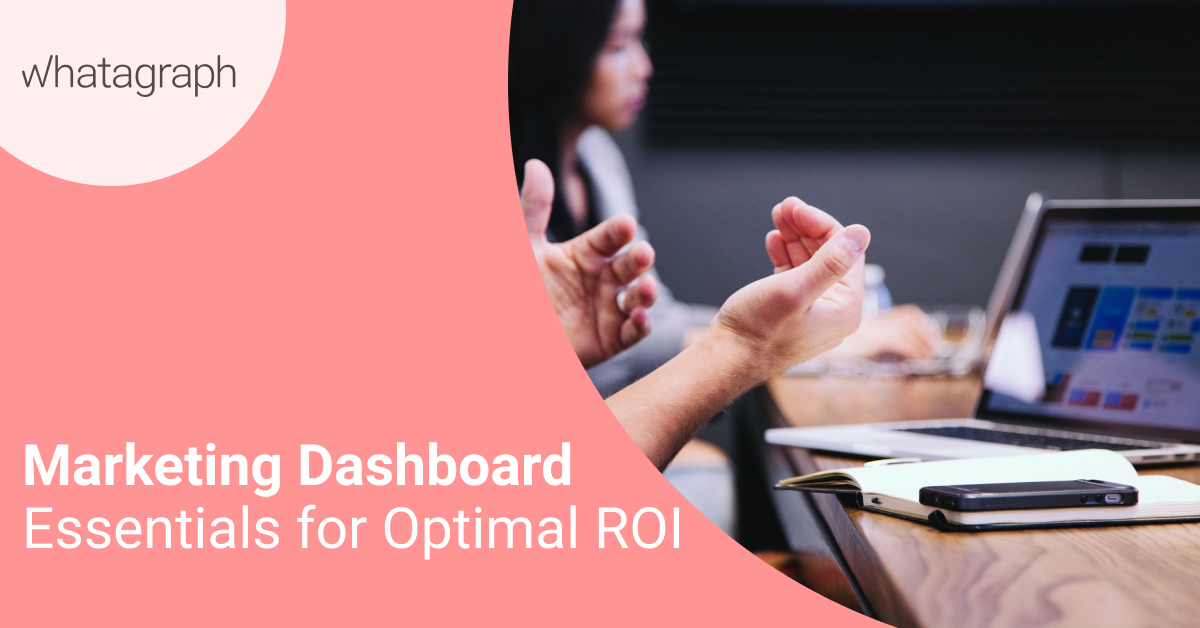 Marketing Dashboard Essentials for Optimal ROI
Mar 05, 2020 ● 3 min read
If you're a digital marketer or running a digital ad agency in 2020, you sure do have data. From a dozen or more sources, all of it streaming into multiple accounts. 
Table of Contents

Almost every marketer working today is overwhelmed with data and marketing analytics inputs. That's why everyone is so interested in the idea of a marketing dashboard or a reporting tool – a place where all those data terabytes of marketing information can get wrangled into order, distilled into a one-page view.
What Is a Marketing Dashboard?
A marketing dashboard is a one-page view of all your digital marketing key performance indicators (KPIs) and marketing measurements. In other words, it's a one-page view of all key data points that show how your marketing campaigns are performing.
How Can Marketing Dashboards Contribute to Effective Marketing?
Without a marketing dashboard, your campaigns will be harder to assess, and you'll be more likely to make mistakes or to misinterpret the data you have. Flexible, easy-to-understand marketing dashboards and reports are especially essential for digital ad agencies, who often manage dozens of client accounts.
A good marketing dashboard distills all the marketing data about each client's accounts, but it also makes the data meaningful and actionable – and that's the whole point of having all this data, right? To help us make better decisions. To be "data-driven," so we can optimize our marketing for optimal results. This, by definition, makes our marketing more effective.
What Should a Marketing Dashboard Include?
This is trickier to answer because marketing dashboards should be as unique as the companies they serve.
Because of that, if we could pick just one attribute a marketing dashboard would have, it would be flexibility. Dashboards along with marketing reports have to be flexible enough to accommodate different business models and strategies. As an ad agency professional, you wouldn't recommend the same marketing strategy or tactic to every client, right? You would consider the business model, as well as revenue streams, resources, and priorities of each client.
That's exactly what a marketing dashboard needs to do. It needs to be flexible enough to provide the right marketing KPI reports for each client.
Effective marketing dashboards and reports also need to be accessible. They need to be available everywhere - at all times. It needs to look good on both mobile devices and desktops. Visuals need to be intelligently designed so the key takeaways from the data are obvious.
Above all, a digital marketing dashboard needs to be sharable, so all team members can see it easily, anytime.
Which Marketing Metrics and KPIs Should You Include?
Again, this will depend on which company the marketing dashboard is for. But the essence of marketing dashboards is distillation.
That's what your more granular marketing reports are for. So discerning marketers focus on a few key measurements that drive business. These key measurements can even change over time, depending on, say, what a company's priorities for the year are.
This brings up the idea of "vanity metrics" which are marketing measurements that might seem important at first, but don't drive revenue. A classic "vanity" metric for social media marketing is "likes" and "follows". It's certainly good to grow your following, but that doesn't necessarily translate to an increase in revenue.
However, because new likes and follows are so important to many clients (or, perhaps, the company's CEO), maybe digital dashboards and reports do include such metrics – simply because those are the stats key decision-makers care about. So even a company's personnel can influence what a marketing dashboard should include.
Different types of businesses will set up their marketing dashboards in very different ways.
Which marketing measurements and KPIs you pick to focus on is up to you, but here are a few examples:
If you're in B2B, you're going to want to know how many leads your campaigns generate, and then how many of those leads either converted into sales, or at least became Sales Qualified Leads.
If you're an e-commerce business, you'll want to know how many orders were placed, average order size, customer retention rates, and perhaps which products are selling the most.
So whether you are designing a marketing dashboard or a marketing report, think about 7-10 essential business metrics you want to know at all times.
Or, for a different approach, ask yourself this: If you had a magic wand and you could change only one marketing KPI or measurement for your business, what would you change? Which KPI metrics boost would bring the most benefit to your venture?
Once you've got that magic, overarching "nothing else matters anymore" marketing measurement, work backward. Think of what the second-most important metrics are, or pick 3-5 key measurements that contribute to your one "nothing else matters anymore" marketing measurement. Customize your marketing dashboard or your marketing report to accommodate your top priorities.

How to Choose Marketing Dashboard Software
That's the kind of behind-the-scenes thinking and decision making that lets marketers build their ideal digital marketing dashboards. But after you've picked your metrics, you'll need a tool that lets you make this data easy to assemble, easy to view from anywhere, and easy to share with your colleagues.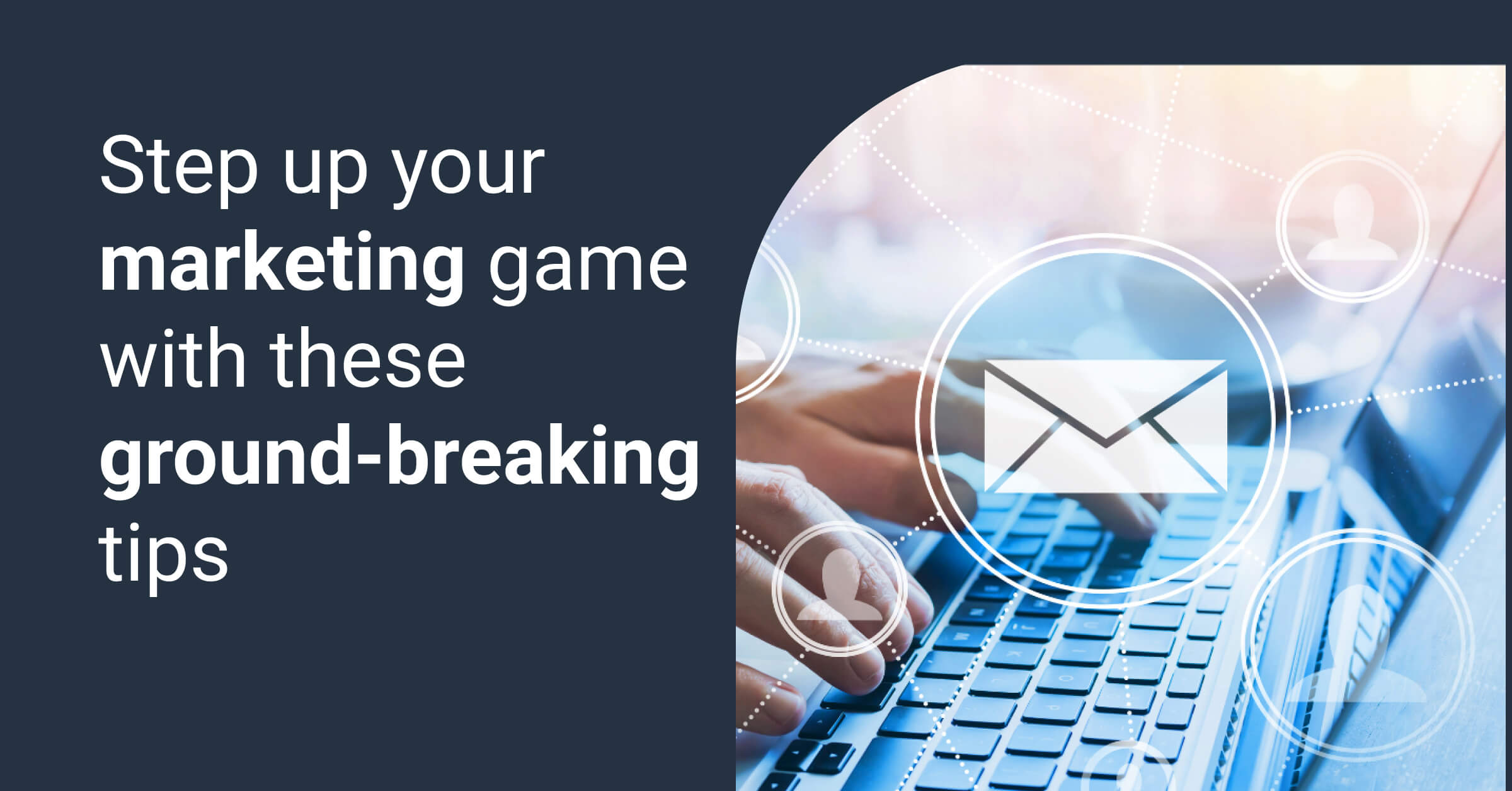 Which marketing route should you focus on to get the most ROI, digital or traditional? The debate is long-lived. And the answer might lie in creating a strategy that combines the two and offers you the best room to grow. This article discusses the purpose of traditional and digital marketing and how to combine both to improve ROI.
Read more...