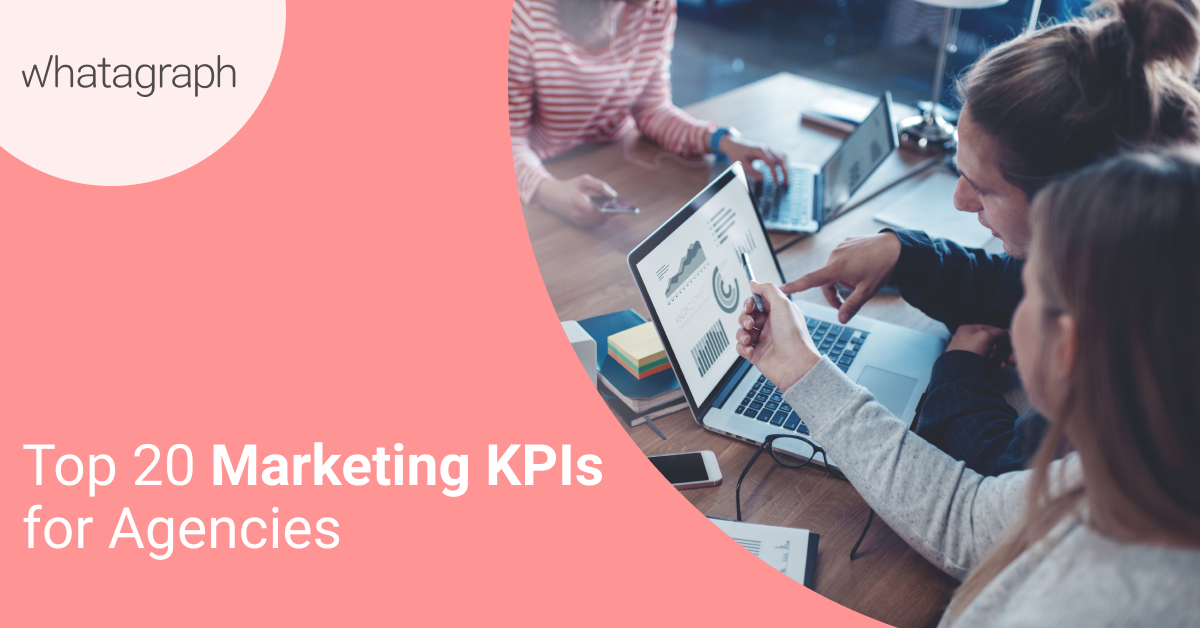 Top 20 Marketing KPIs for Agencies
Feb 05, 2020 ● 4 min read
Marketing KPIs play a very important role in measuring the outcome of your marketing efforts. Though having the marketing KPIs isn't enough, choosing the right marketing KPIs is also the job of a smart marketer.
1. Increase in Sales
The main purpose of every marketing activity is to increase the number of sales. However, every time the goals and objectives set for marketing campaigns are different, but the goal is to drive the sales figure so, therefore, it is important to include sales growth as your primary marketing KPIs.
2. Number of Leads
The other most important marketing KPI is the number of leads you generate through your marketing campaigns. It's obvious the more leads you generate, the more you chance you get to make more sales. However, every lead isn't considered to be equal so be sure about the difference between the sales qualified leads (SQLs) and Marketing qualified leads (MQLs).
3. Lifetime Value of Customer (LTV)
A customer who once purchased from your shop isn't just a onetime revenue generator, but it can be the source of revenue for a lifetime so it's important to include the Lifetime value of customer in your marketing KPI to understand how much one customer values to you. LTV can be calculated through Revenue X Gross Margins x Average # of repeat purchases.
4. Cost of Acquisition
The cost of acquisition is the amount invested in acquiring a customer. The purpose of every marketing campaign should be to reduce the cost per acquisition. Considering its importance, it should surely be part of marketing KPIs.
5. Lead Response Time
The instant you reply to your potential customers, the more you must convert that lead into a customer. As a lead response, time plays a major factor in increasing sales, we must consider it as important marketing KPI.
6. Website Traffic to Website Lead
Generating traffic on your websites isn't enough converting them into leads is also important. So, it's important to measure the website traffic to the website lead ratio in your marketing KPI.
7. Website Lead to Conversion Rate
As just having traffic on your website doesn't serve your marketing purpose. In the same way, it's just not enough to have leads, converting them to customers is also important. So, to judge the performance of marketing campaigns, it's important to include website lead to conversion rate in your marketing KPIs.
8. Tracking Website Visitors
To improve your marketing performance you must know about website visitors. Several tools help you to monitor website visitors and let you know about their interests, behaviors, location, age, gender, etc. These elements help you a lot to improve your targeting on social media platforms.
9. Social Media Reach and Engagement
Social media plays a huge role in making your marketing efforts successful. Its success mainly depends on a few factors such as an increase in the number of followers, reach, engagement, leads, and conversion. Missing this important element in your marketing KPI can throw a very bad impression to your stakeholders.
10. Email Marketing Performance
When making a marketing strategy email marketing surely plays an important role when it comes to sending promotional offers or reminding messages to your customers. Ignoring this important marketing channel and KPI is surely not going to work.
11. Landing Page Conversions
Landing page is a page that draws conversions on your website so if your landing page isn't performing well you are in dead water. So it's really important to monitor the landing page conversions and include it in your marketing KPIs.
12. Blog Post-Visit
Blogs play a vital role in improving your website rankings on various search engines and spread word of mouth to the general audience. It's really important if you are spending money on blogs to monitor its performance and consider it as your marketing KPI.
13. Inbound Link Building
Link building plays a very important role in improving your SEO and ranking on search engines. Many companies spend dollars on creating inbound links for their website so if you are also spending money on creating inbound links for your site it's important to consider it as marketing KPI.
14. Cost per Lead
Every marketing campaigns get you some leads who are interested in your products or services. To analyze your marketing campaigns it's really important to know the cost per lead so you can put efforts to get more leads at less cost.
15. Mobile Traffic
We are living in the digital era and most users use their phones to search for different products and services so, in this technological world, it's important to know the traffic driving on your website through mobile phones.
16. Organic Search
Getting good results through organic search means you don't need to spend much on paid advertisements so you must monitor your number of leads, number of customers, coming through organic search. This will help you to understand your current position and build on future marketing strategies.
17. Return on Investment
If you are constantly spending on paid ads so you necessarily would want to know what results you are achieving through the money you are spending. So it's better than you calculate ROI on your spending and include it in your marketing KPIs.
18. Brand Awareness Rate
The purpose isn't just to get the leads and convert them into clients. Sometimes you spend your money to increase brand awareness and word of mouth on social media. Usually, startups or new businesses spend to increase brand awareness and word of mouth. So if you are spending your money on brand awareness you must calculate the brand awareness rate and know the results.
19. Story Marketing Performance
With the advent of snap chat, almost every social media platform such as Facebook, Instagram has incorporated the story feature on their platform. This tory feature is getting a lot of popularity and many smart marketers are using it to market their products. So if you are also using this new tool, you must know its performance.
20. Memes Marketing
Memes have become extremely popular, a lot of big brands such as big bazaar, Vodafone is spending on memes marketing to get the audience's attention and market their products. Meme marketing is extremely helpful in humorously getting audience attention so if you are also spending money on it you must consider it as your marketing KPI.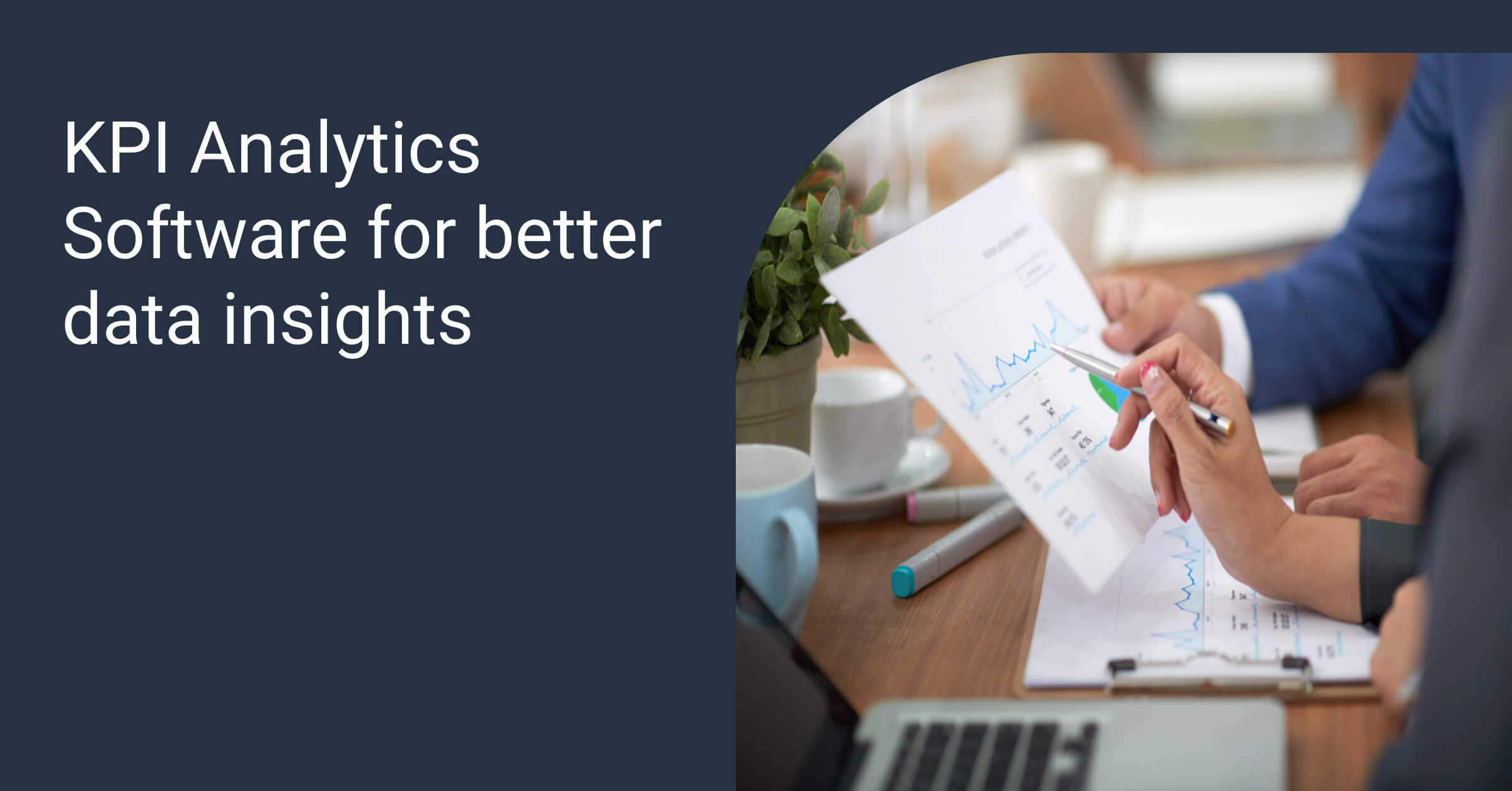 Key Performance Indicators (KPIs) are one of the essential tools at a business's disposal. Though the idea has been around for a long time, it wasn't until the Internet that its true potential was discovered. This is especially true when it comes to measuring online engagements such as sales or user acquisition. Several different kinds of KPIs calculate vastly different metrics, ranging from free tools like Google Analytics to incredibly advanced software. Here we gathered all the information you need to know about KPIs and how to make the most out of it. Enjoy!
Read more...