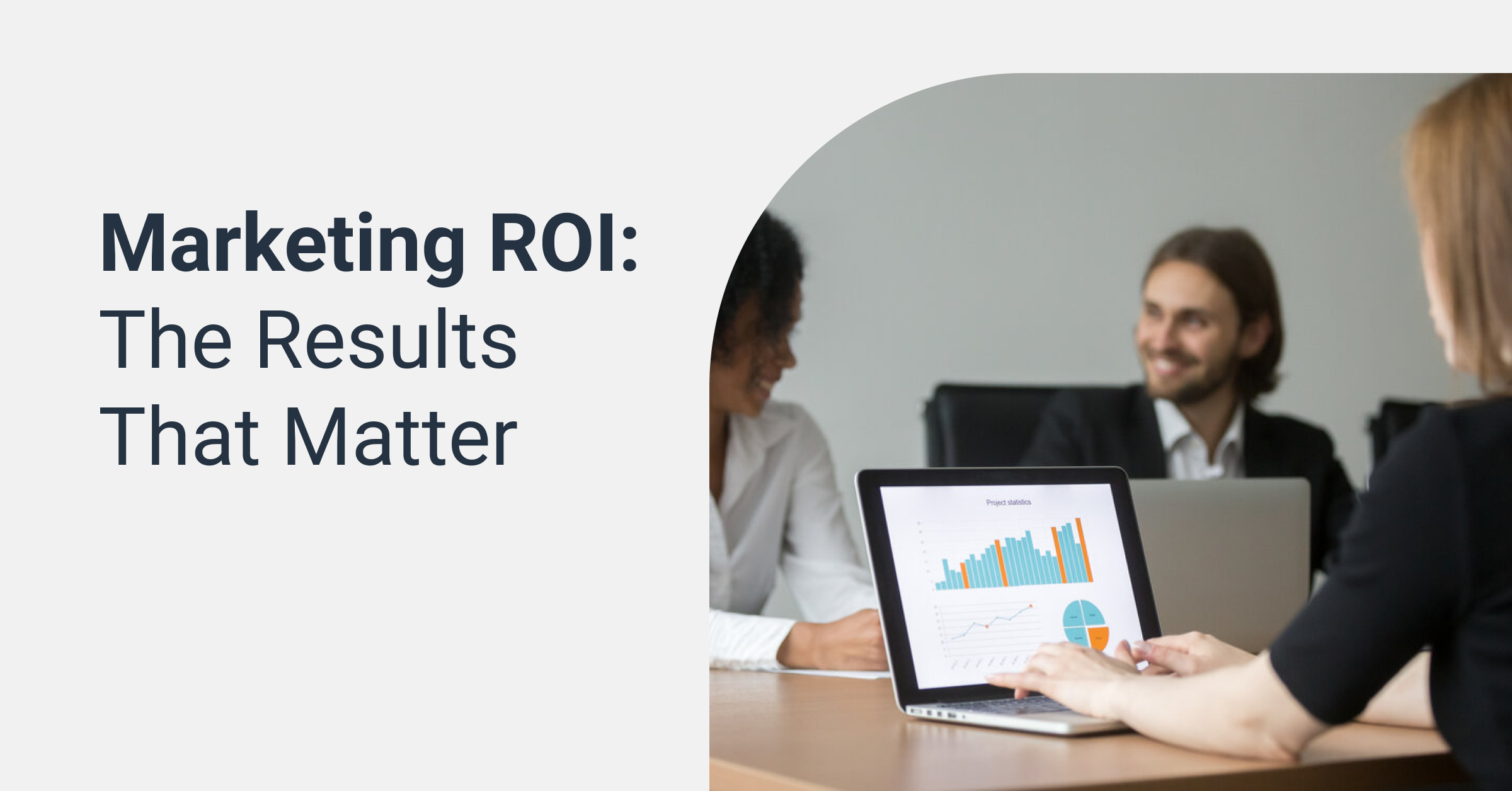 Increase Your Marketing Results
Nov 18, 2020 ● 3 min read
The ultimate goal of every for-profit company is a success. In other words, good performance, better results, and more return on investment. And for marketing companies, it's no different. More insights, better marketing results, and more ROI on every marketing campaign.
Table of Contents
The basics of marketing results
Almost all marketing businesses have their go-to metrics for fundamental answers. Website traffic, social media engagement, clients added and leads generated, most people have these. There are several ways to extrapolate even more insightful data to make adjustments. And this is what decision-makers should be looking for.
Whatagraph is a platform that hundreds of agencies use because of its services and system of simplistic data visualization and report building. This insightful and understandable data gives the keys to better decisions in the hand of companies. See below:


Advisable action requires data that matters. We could talk about marketing measures all day long, but some of them don't do the trick here. So what gives, and what's really contributing to your sales and positive campaigns?
ROI in marketing at a glance
Marketing ROI, put simply, is the return on your initial costs of marketing. This return is either profit or revenue growth due to a marketer's efforts and marketing campaigns.
This metric is often a thing of considerable discussion. And there are a variety of different ways to measure it. But at its foundation, companies use ROI to measure the growth of income or sales post-campaign (s).
And for marketers, understanding their ROI is something of a vital piece. A strong ROI can be referenced when questions arise about marketing spend. A weaker ROI could be more indicative of a pooer effort or needed strategy adjustments.
5 digital marketing strategies to boost your ROI
If you're struggling to find ways to boost you're ROI in marketing, we're here for you. This question, you're not alone. Here are 5 ways to improve your results in marketing.
Get more qualified leads
This sounds pretty self-explanatory. But, if you're curating content and focusing on the right people, you will increase qualified leads. This means, make it easy for people to find you, refine your SEO, and do what it takes to make the journey easy and navigatable. Once you do this, it will be reflected in the number of qualified leads you start showing up in traffic.
Focus on conversation rates
Let's not get it twisted, getting traffic on your site is definitely important. But a lot of times, people seem to forget the next, yet equally as important step. It's all about getting them to convert from there.
People often stumble upon websites on their phones, making it very important to optimize these users' experience. And once you get them on your site, you have to focus on efforts that are more likely to lead to conversion. You need tools like Whatagraph to monitor what's working and what's not. The sad reality is, many conversions are lost because of a lack of emphasis on delving deeper into insights and correcting for errors.
But if you want to make sales and get conversions rolling in, you're going to have to do something about it.
Make short sales cycles
According to Terminus' 2017 State of ABM Surve, the typical B2B sale involves 7-12 decision-makers.
This survey is based on the assumption that the right info or answers can't be found. So, when you're trying to sell, make sure people have access to the info they need. This can shorten closing processes significantly. And ultimately, it can help you boost ROI.
Cut customer acquisition costs
Another great way to increase your margins, both time-wise and financially, is by spending less on acquiring new customers. This might sound counterintuitive. You may be scratching your head and asking yourself how'd you get new customers. But, once you do this, you can start spending more on product and service development. This will pay dividends in the long-run.
Get the right traffic
Much like getting more qualified leads, getting the right traffic refers to traffic from search results. And according to MarTech, around 75 percent of search engine users are only focused on organic search.
Not to knock paid search, because paid media is definitely effective for its segments. It fares especially well with buy-ready customers. But before people are ready to buy, they search around, and they research and compare. So attracting people and getting organic marketing results is crucial in this part of the customer journey. And when people are ready, they will recognize your brand as a valid option.
How do I monitor my ROI and marketing campaign(s)?
A good marketing strategy typically will include tools to monitor marketing efforts and subsequent results. So, if you're trying to figure out which of your strategies are leading to sales or what campaigns are bringing in more customers, you're going to need a tool.
Whatagraph is a tool that many marketers use to visualize and report on marketing. It is a fully customizable solution for in-depth insights to help capitalize on untapped opportunities.
You can create white-label reports, track performance in real-time, and even schedule automated report distribution.
If this sounds too good to be true, don't take our word for it. Try it out for yourself.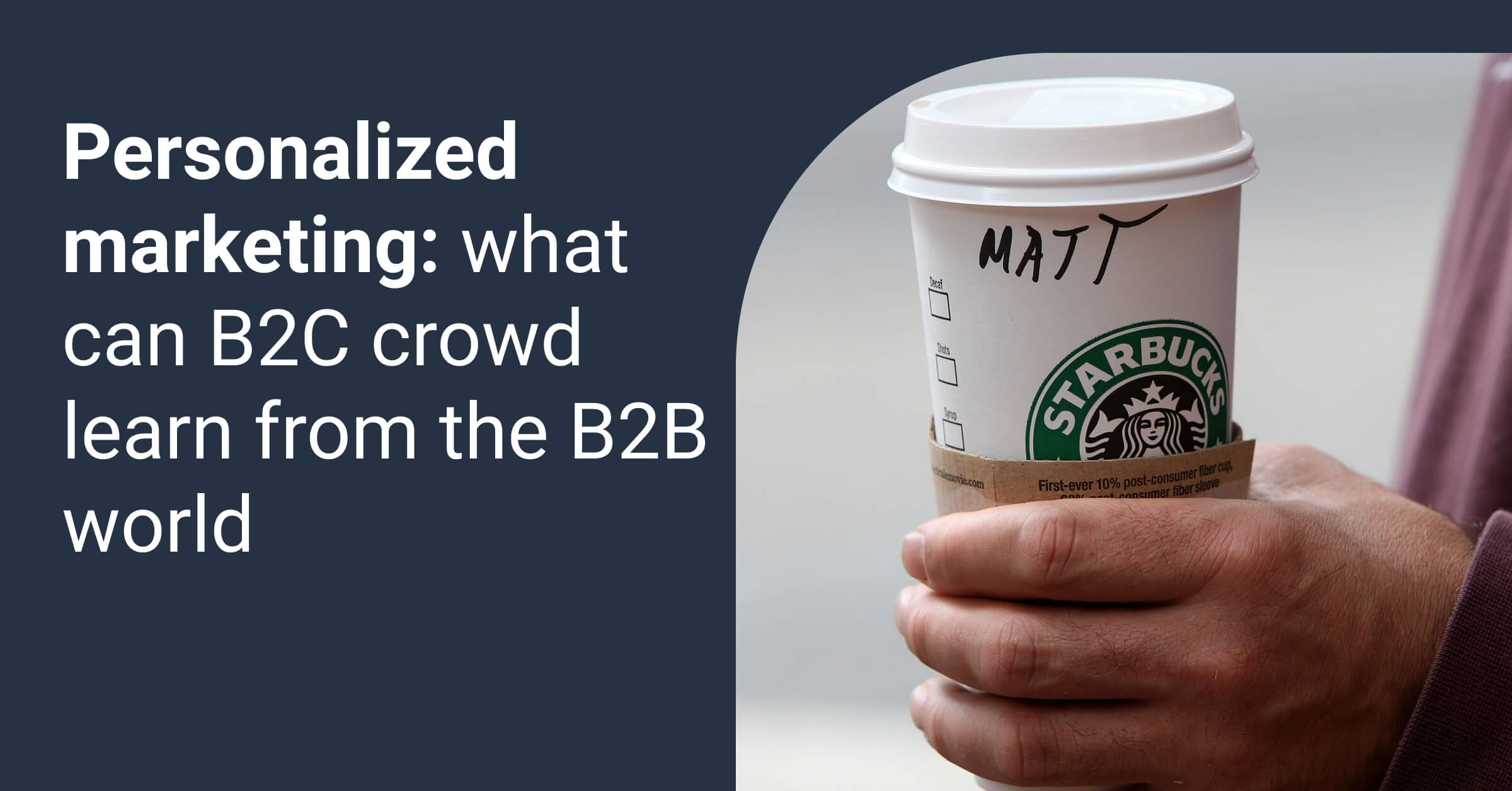 Personalized marketing has been trending recently, but its application started all the way back in the early days of social media advertising. Yet it's B2B businesses that have been personalizing their products, services, customer and sales experiences - and not by their own choice. What can B2C crowd learn from that experience?
Read more...