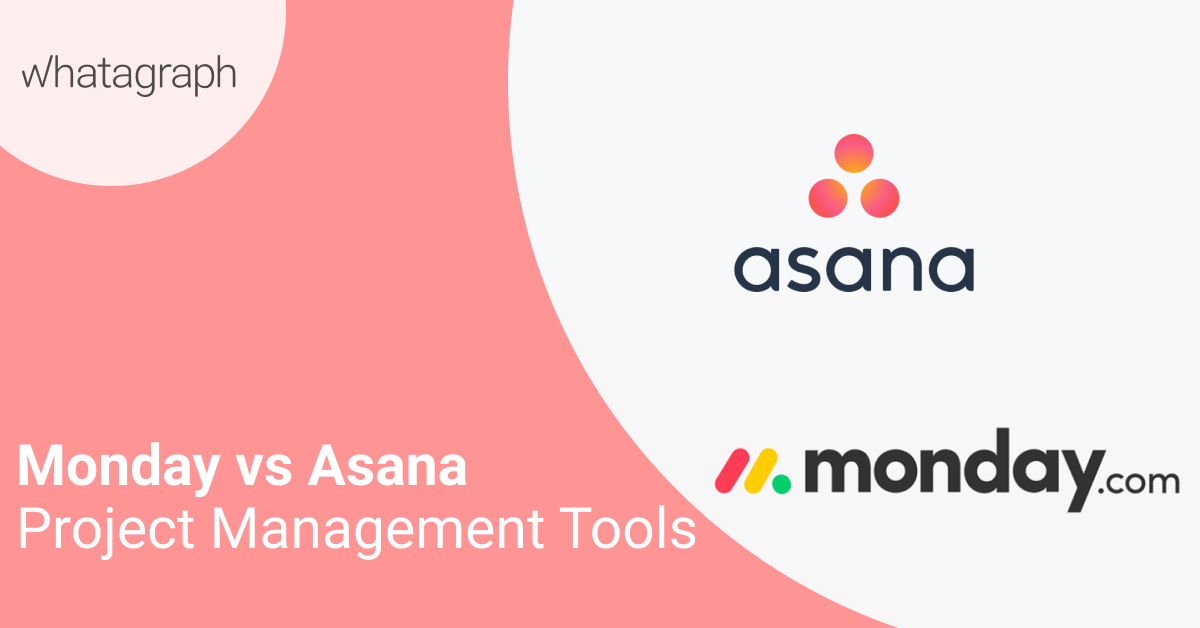 Monday vs Asana: Great Project Management Tools
Jun 01, 2020 ● 7 min read
Both tools Monday and Asana are simple, convenient, and popular, but this comprehensive comparison can give you a better idea of which tool can bring you more value for the money.
Table of Contents:
Monday vs Asana: What These Tools Do?
Monday is one of the most popular project management solutions that visualize progress, tracks tasks, store documents, increase visibility, eases collaboration, and everything else that a progress management program is supposed to provide.


Image source:https://monday.com/use-cases/project-management-software
The tool has one interface for visualizing task progress, thus preventing you from switching back and forth between big-picture and granular views of project statuses. You can view projects within the interface as timelines, Kanban boards, Gantt charts, etc.
Asana is another popular project management tool for small to medium-sized businesses. It is a cloud-based project management program that offers features for document management, collaboration, task management, project portfolio management, workflow management, etc.


Image source:https://asana.com/product
The tool allows you to visualize task progress in different views such as calendars, lists, Gantt charts, and Kanban boards. Asana offers more than a hundred integrations to prevent you from wasting time switching back and forth between multiple software. Many teams have noticed improved productivity once they've started using the tool.
Asana vs Monday: Features
User Interface
The side navigation of Asana is simple and straightforward, with user-friendly icons and labels that guide you to the right place. In case you do get lost, you'll find the most urgent and important tasks with upcoming deadlines and recent projects in the Home screen.
You'll see a big blue button within a project that allows you to add tasks. To add content, you just need to click into the body of the project. Other features like building a form, starting a conversation, or switching project views are available in the top navigation.
One thing is not intuitive with Asana if you're a first-time user. There's an overview of all your tasks within a project in the default list view. To view all the details of a particular task, you need to click on the task, and a side window with all the details will open.
---

The interface of Monday is a bit more complicated. The default screen of the app displays your inbox, dashboards, and boards or project plans. The only thing the side navigation displays are the icons which can be hard to understand.
After opening the board, you'll have no problem realizing how to add new tasks, columns, or details, or switch views. However, the interface is extremely minimal, showing 5 icons without labels in the upper-right corner, so to remember what they do, you need to click or hover on them.
Overall, adding new tasks to projects is easy with both apps, but Asana provides a more intuitive experience.
Templates
Asana has plenty of templates to start with related to the industry you've selected when creating the account. You can search for templates you or your team members have created or toggle between other types of templates.
Once you choose a template, you'll see a brief example content and a Read Me section that explains how to use it.
The templates offered by Monday are also grouped by industry (product, marketing, operations, IT, design, etc.) but besides a brief example content, they also include real-life content examples. In other words, the templates mimic actual project plans with real content.


Image source:https://monday.com/use-cases/marketing-project-management

A project plan template in this tool displays seven tasks, three of which are filled in for owners, development status, design status, timeline, approval, and progress. This helps you to easily understand the features of Monday.
A project plan template in Asana, on the other hand, shows only three example tasks with no description, owner, or due date.
Overall, the robust templates offered by Monday make up for the lack of tips and getting started instructions offered in Asana's templates.
Task Management
Asana provides many ways to create new tasks and track them, thus making task management extremely easy.
Instead of going into a specific project plan to add a corresponding task, you'll see a pop-up window where you type in the name of the task, the description, and the owner, and select the appropriate project from a dropdown list. The app will add the task to the corresponding project automatically.
Asana offers three report types to view all tasks, including a list of all tasks you have created, recently completed tasks, and tasks you've assigned to others.
The boards of Monday display too much information at a task level. They show the team, owners, timelines, status updates, and progress for each task, and you can see all this at a glance.
There's the option to delete a particular column in the project plan if you want, but you won't be able to display it in any other obvious place. Even though this allows you to quickly convey status updates, all those details can be a bit overwhelming.
Creating a new task on Monday requires identifying the right project, opening it and entering up to seven pieces of information. On the other hand, adding new tasks in Asana is much faster due to the lower level of details required for each task.
Overall, the task creation is faster and easier with Asana, but Monday shows more information at a glance.
Communication
Asana allows your team to communicate throughout the app in different ways. You can start a conversation in a specific window within a project or comment directly on a task. Having a team page allows you to host discussions with the team and post announcements.
Designers and other creative roles can use the image proofing feature of the app that allows leaving specific feedback by clicking any part of an image that's been uploaded within a task.
Also, your Inbox alerts you when someone mentions you in a comment, when a conversation has started, or when someone interacts with your comment.
With Monday, however, you have only one way to communicate with the team – at the task level.
Once you click on a specific task in a project, you can leave updates in the new window that opens on the right side. This is how you communicate with others within the app – by leaving comments, adding GIFs, mentioning other users, or attaching files.
Monday also includes an inbox that shows all communication on the boards you are subscribed to, including even those where you're not mentioned or assigned.
Team Management
The excellent team management features of Asana work only for organizations that connect employees from the same organization using the same email domain.
Employees within a company can separate themselves into teams to collaborate on tasks and projects. There's a Team Page for each team that shows all conversations, a shared team calendar, and all your team's projects.
The app also allows you to work on a project with external collaboration. However, people outside of your organization or team can only see what you have shared with them.
The team management of Monday, on the other hand, is pretty basic. At the account level, you only have the option to invite a viewer that will have read-only permission or a member that will be able to create boards or edit them.
This app also allows you to work on a project with external collaboration, but the clients or vendors outside of your team can only access the boards you have shared with them.
Unlike Asana, Monday doesn't have a team page or specific organizational elements for team boards.
Work Visualization
There are different ways to visualize your work in Asana, such as a list, calendar, or timeline. There's the Files view option as well, which allows you to see a gallery with attachments of all the projects in one place.
Portfolios and workload are the two advanced visualization features of Asana. The first of these features is real-time dashboards that collect important project information, displaying details such as progress bars, status, and color-coded priority.
The second one is found within the portfolio feature, representing the app's take on resource management. Workload provides a visual snapshot of the capacity of the team.
With Monday, you can view information at the project level in even more ways than in Asana, such as a chart, calendar, map, Kanban board, timeline, or table. All you have to do is select the visualization option and Monday will immediately transform your project data into the appropriate view.
Monday also provides more visualization options in the project itself. By default, each new project is displayed in a table, and you have the option to add new columns for information. There are plenty of types of columns to choose from, such as timeline, KPI tracking, color-coded status, star rating, checkbox, etc.
Overall, Monday offers more ways to visualize projects, while Asana has more advanced visualization features.
Pricing of Tools
Both tools offer several plans whose pricing depends on the number of user licenses required. While they both have free trials, only Asana offers a free plan. However, the other plans are a bit more expensive than Monday.
Here are the 3 pricing tiers of Asana:
The Premium plan costs $11.99 per month per user, or $9.99 per month per user if billed annually;

The Business plan costs $23.99 per month per user, or $19.99 per month per user if billed annually;

The Enterprise plan requires contacting the sales team for pricing.
Monday offers a 14-day free trial, but then you have to upgrade to one of the following pricing tiers:
The Basic plan costs $25 per month for a team of five members;

The Standard plan costs $39 per month for a team of five members;

The Pro plan costs $59 per month for a team of five members;

The Enterprise plan costs $118 per month for five members.
Which Project Management Tool Is the Winner?
Both project management tools are excellent in organizing your work and communicating with the team.
But, Asana is a better option if you're working on a complex project with many external and internal collaborations. The team management features of this app put all information in one place, while workload and portfolios let you properly assign resources.
Monday, on the other hand, is a great choice if you're working on to-do lists or smaller projects solo or with up to two other people. The apps' boards show plenty of details at a glance in many different ways.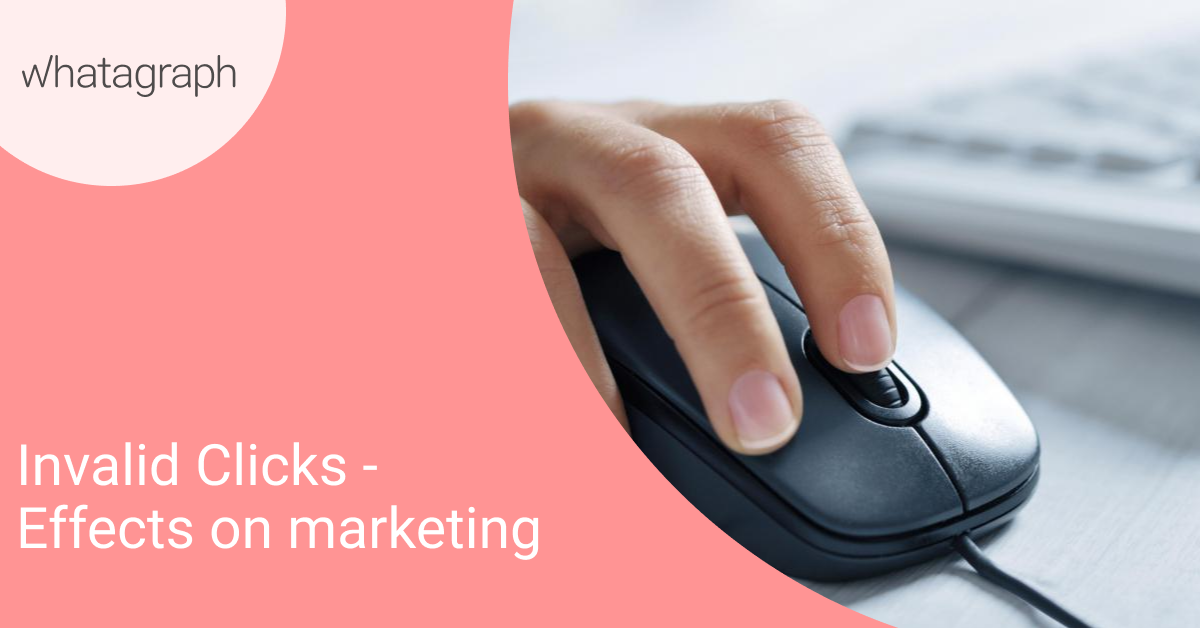 Ad fraud and invalid clicks have become a huge burden on PPC campaign budgets. Ad fraud is aimed at purposely expending firm's budgets by clicking on various ads - typically with the help of bots. Let's take a look at what the exact damage these activities can inflict on your ROIM and what you can do to avoid this.
Read more...