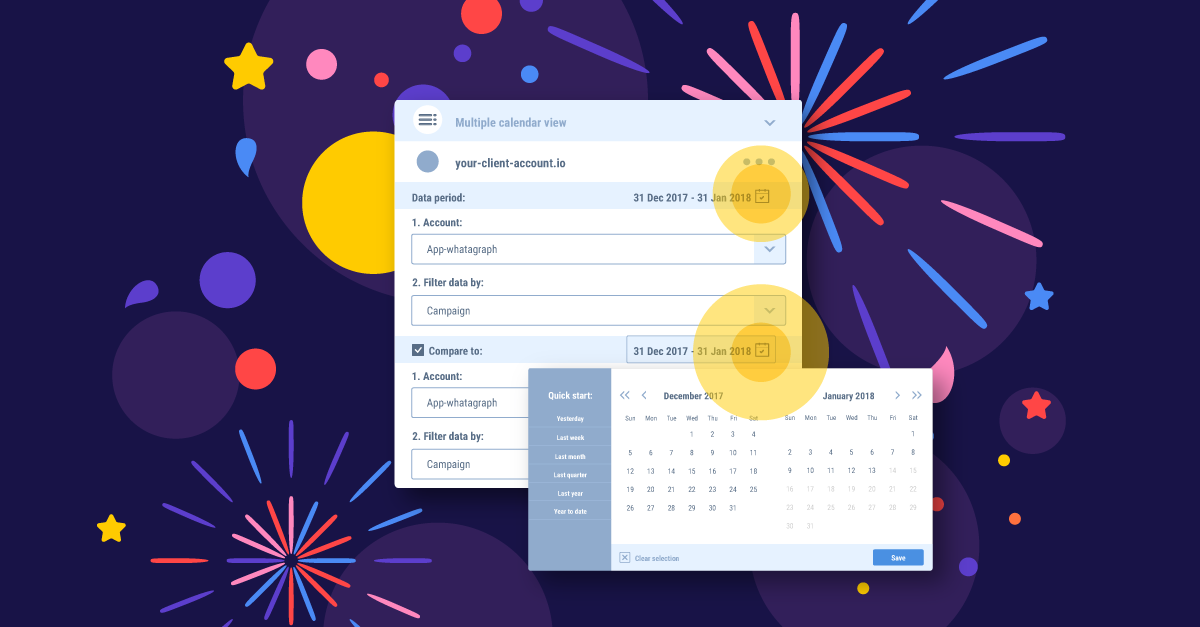 Multi-calendars are making Whatagraph more flexible than ever
We have just rolled out a multi-calendars function to make your reports more customizable.
Our goal at Whatagraph has always been to be as much flexible, comprehensive & easy-to-use as a client would ever need.
So here we are today - multi-calendars for your delightment only!
This new feature lets you have two different reporting periods simultaneously and allows you to:
Compare one marketing campaign to another, both from different time periods (think those Black Friday campaigns).
Compare your marketing campaign to an account average (think benchmarking and average performance comparison).
Hang on tight, 'cause you're about to be swept off your feet.
1. Comparing your Easter promo campaign is easier than ever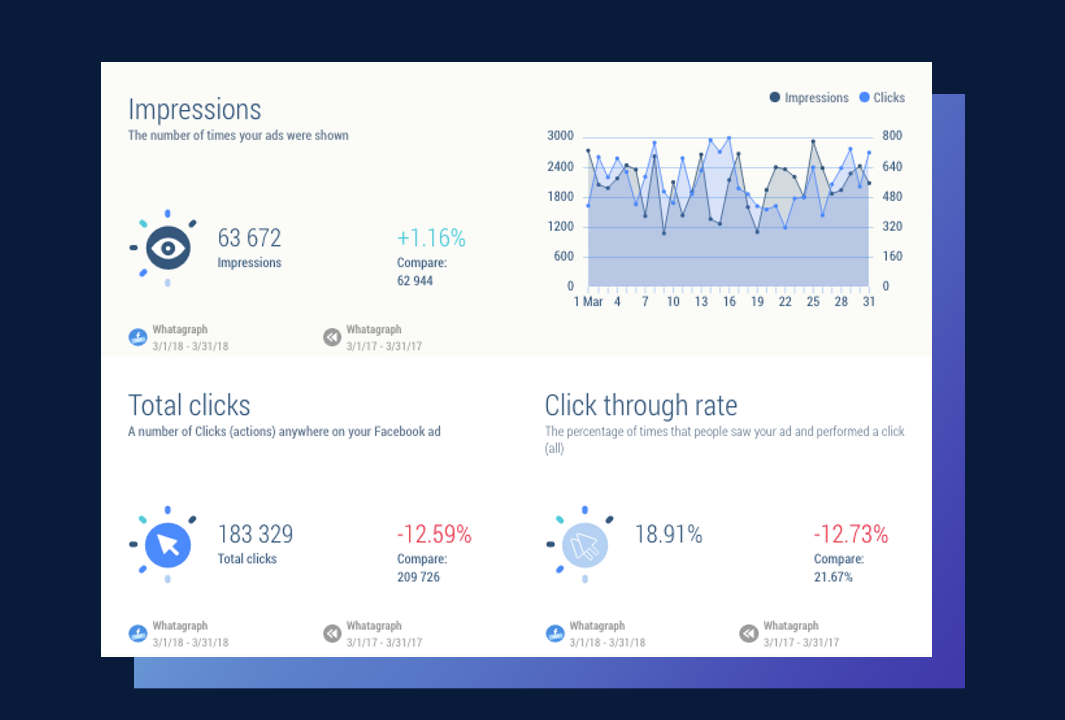 Easily compare your campaign performance to any period of time. For example, you can compare your last year's Easter promo campaign to the same campaign this year to see which one was performing better and which one brought more income.
You can also check how people have been reacting to your ads - easily compare Impressions, Total clicks and CTR to see how your audience has changed in one year.
2. See how your budget has changed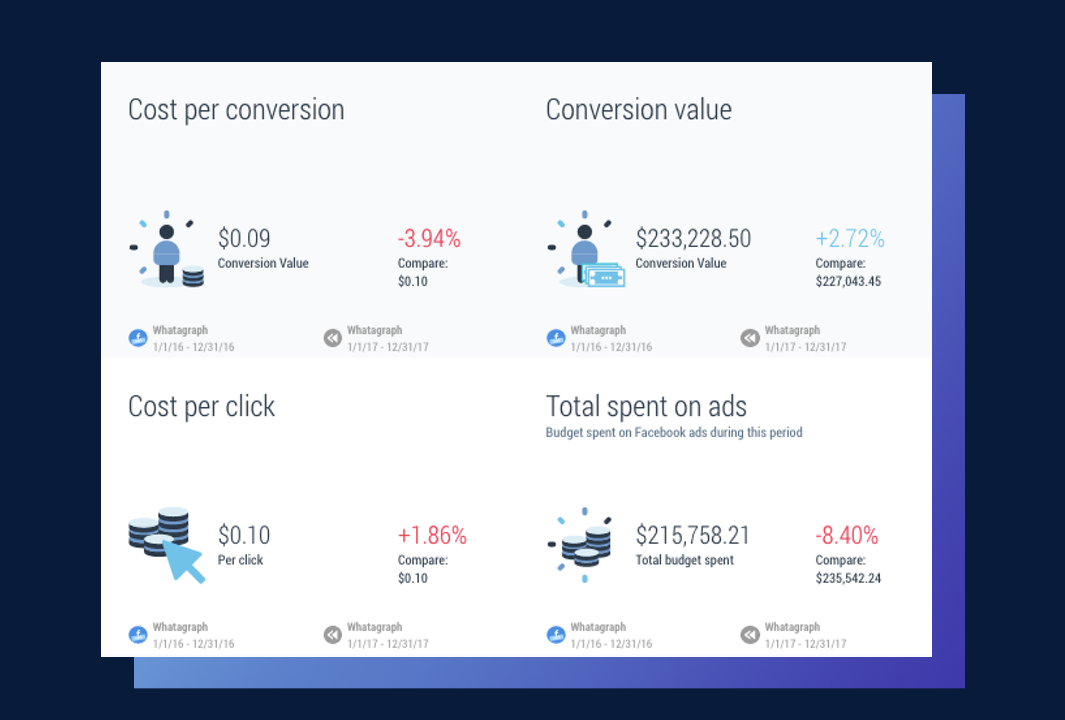 Keep an eye on your budget - using the multi-calendar function, you can easily see how your Cost per conversion has changed, has your Cost per click increased or decreased, and how your account's Conversion value has grown.
It's easy to track your Total spent on ads during the whole year, which helps you be aware of your budget, and how successful your campaigns are.
3. You can easily track your website traffic change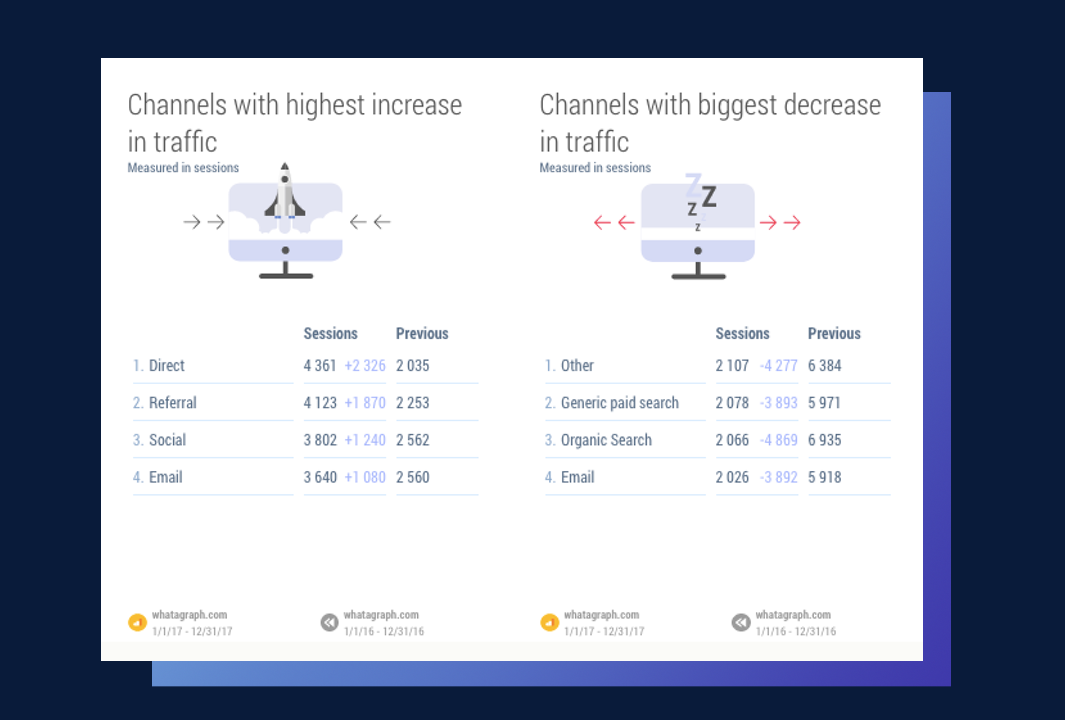 Choose two periods from last year and see how your Channels with biggest decrease and Channels with the biggest increase have changed.
Compare your Top traffic sources in terms of Sessions, understand where you need to focus more and which channels are not growing at all.
4. Check how your social media channels have changed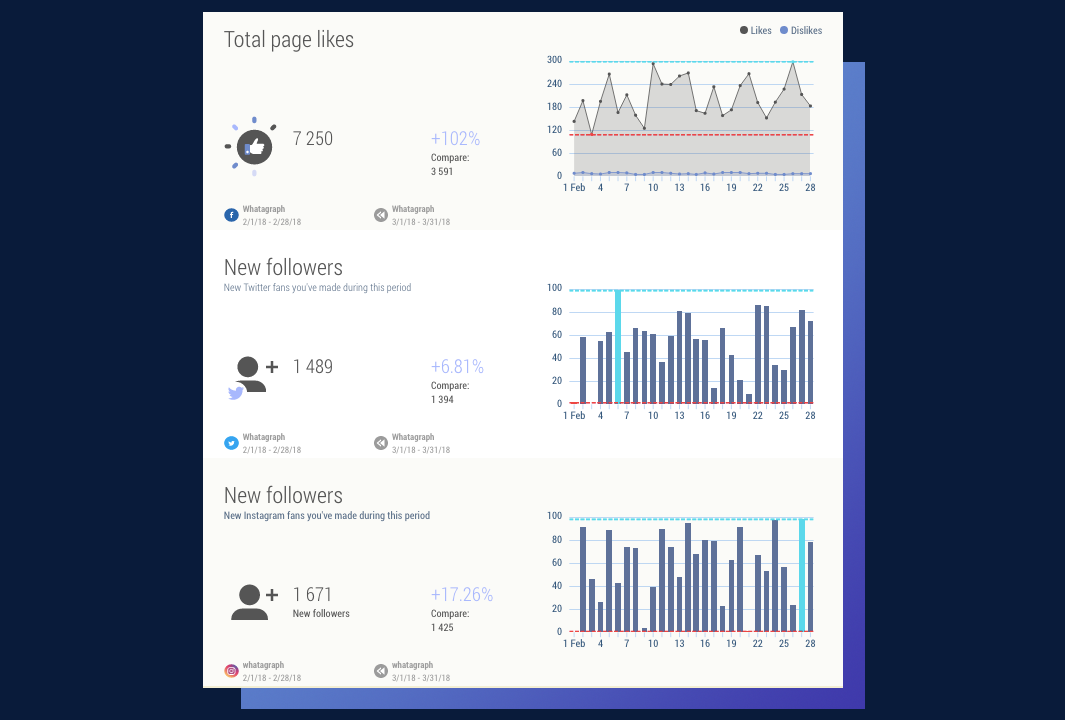 Using multi-calendar function it's easy for you to keep an eye on your social media performance.
Here you can see how your different social media channels like Instagram, Facebook and Twitter have changed in terms of New followers and Page likes during different date ranges. You can even decide which social media channel was the channel of the month!
What now?
Tell your friends about the exciting news and save his or her time - they will surely thank you later.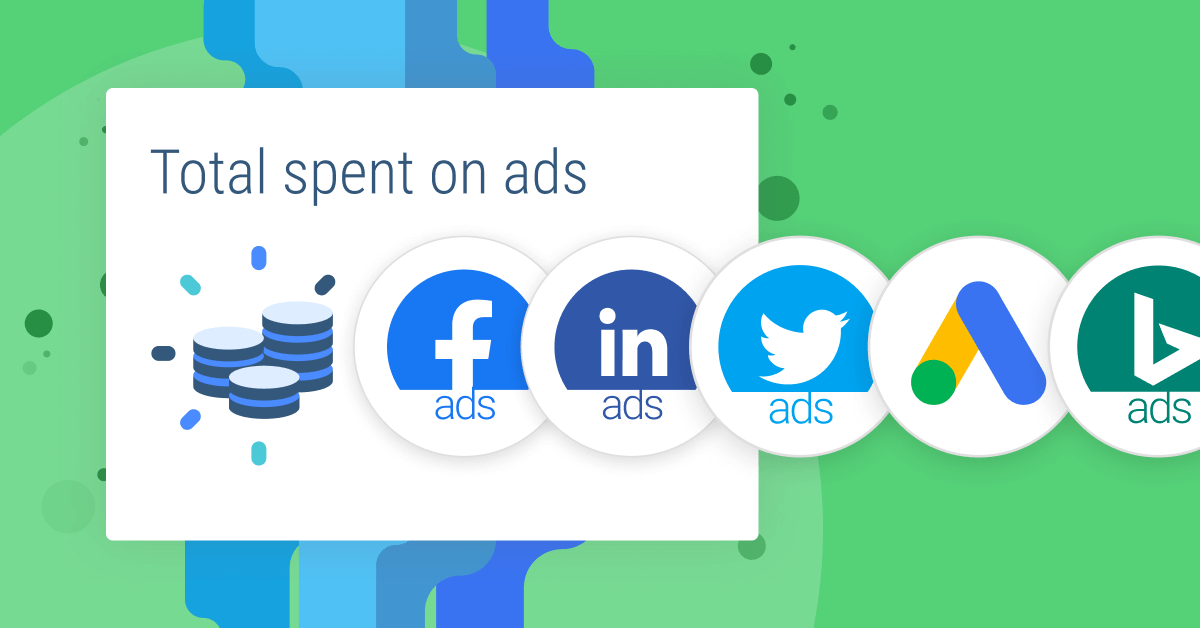 Ever wanted to show combined data in your marketing reports, like total followers on different social media platforms? Here are 7 ways PPC and social media managers can use data blending in their marketing reports.
Read more...