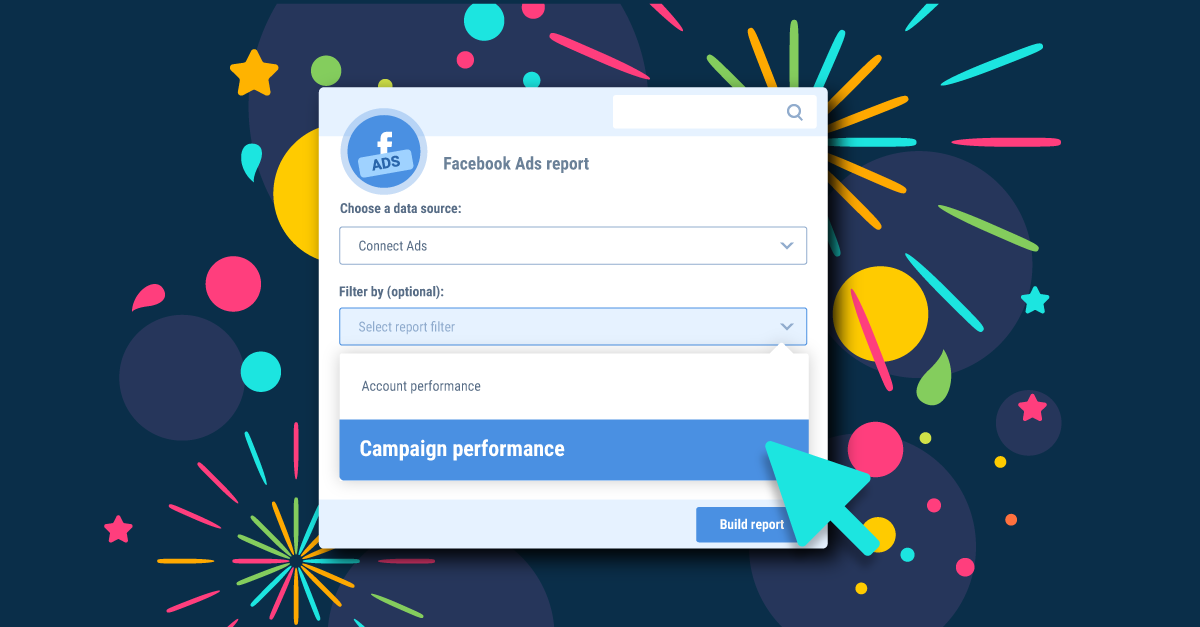 One Update to Facebook Ads Reports That Will Make Your Day
Facebook Ads reports now allow Campaign level data reporting!
We know you've been all waiting for this.
Today you can start building Facebook Ads reports not only for your account performance data, but for separate advertising campaigns.
View Facebook Ads data by specific campaign
Next time you create a report, you will be delighted to see a new exciting option.
After selecting integration for your report, you will arrive at a drop down menu prompting you to pick your Facebook Ads data reporting level.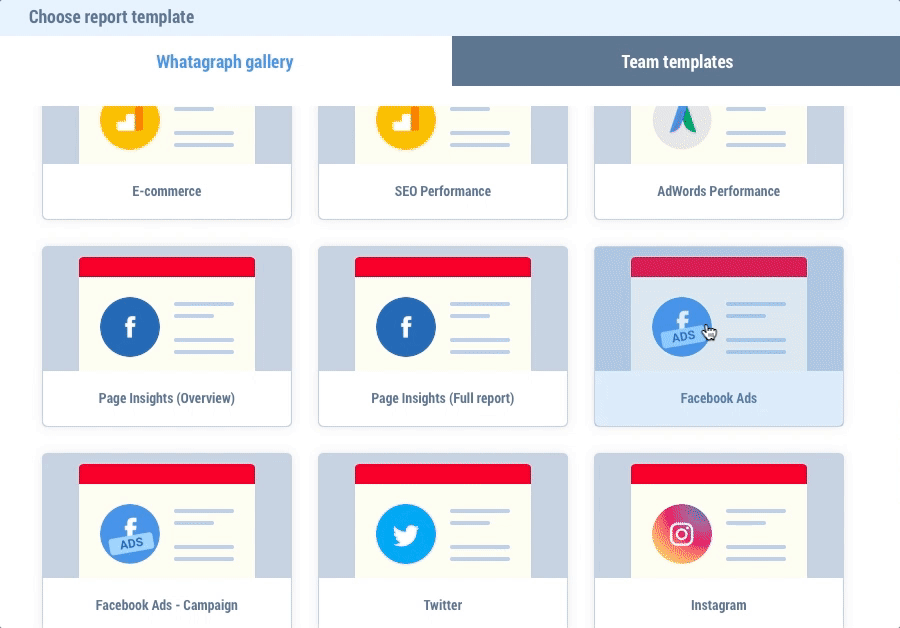 Select the level for your reporting, click the button to build your report and - et voilà! That visual infographic report for John's Facebook campaign is ready for downloading, sharing, and, generally speaking, ready for all the GASPs and WOWs.
*Note that some of the stats like 'Top Campaigns' are only available at account level reporting.
Facebook Ads account overview report will still be available, helping you overview the total budget spent on ads and the clicks/conversions they brought. That, and comparing all of your campaigns based on KPIs like impressions, CTR, conversions, cost and clicks on CTAs.
What's next in store for your marketing analytics?
Very soon you will be able to filter your Facebook Ads data by Ad sets and separate Ads too. AdWords campaign level reporting will follow soon after, together with Google Analytics data filtering.
Exciting times ahead!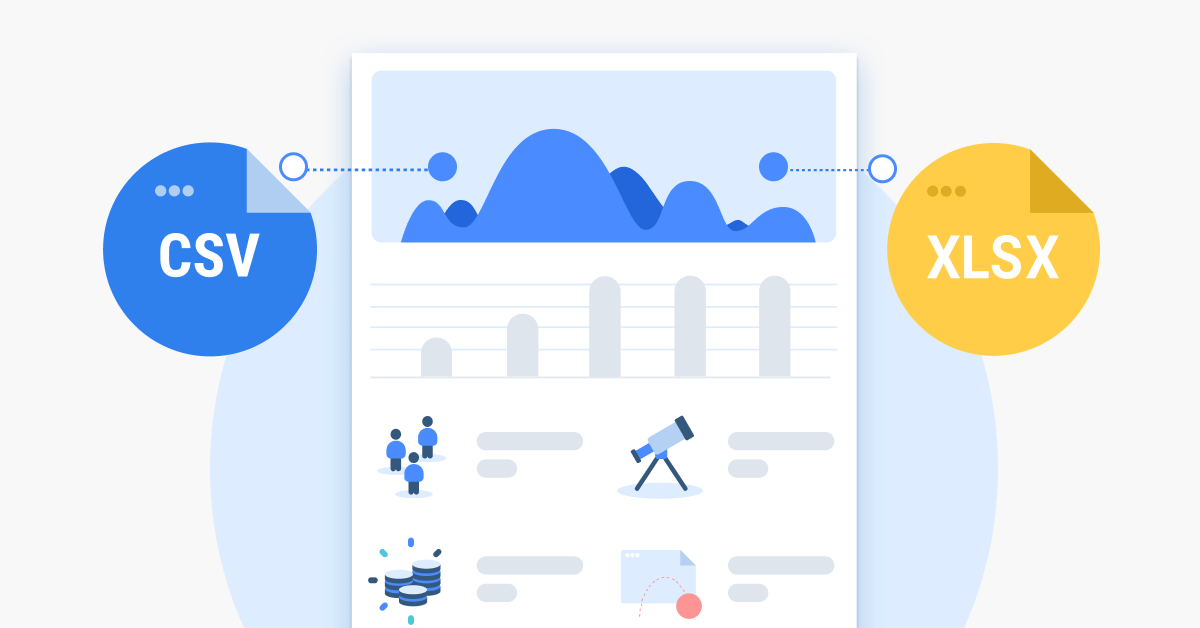 Can't find the integration you need? Want to showcase data from an offline source? We've got you! Our new CSV/Excel file import lets you add custom data from virtually any source to your marketing report. Learn more about it below.
Read more...