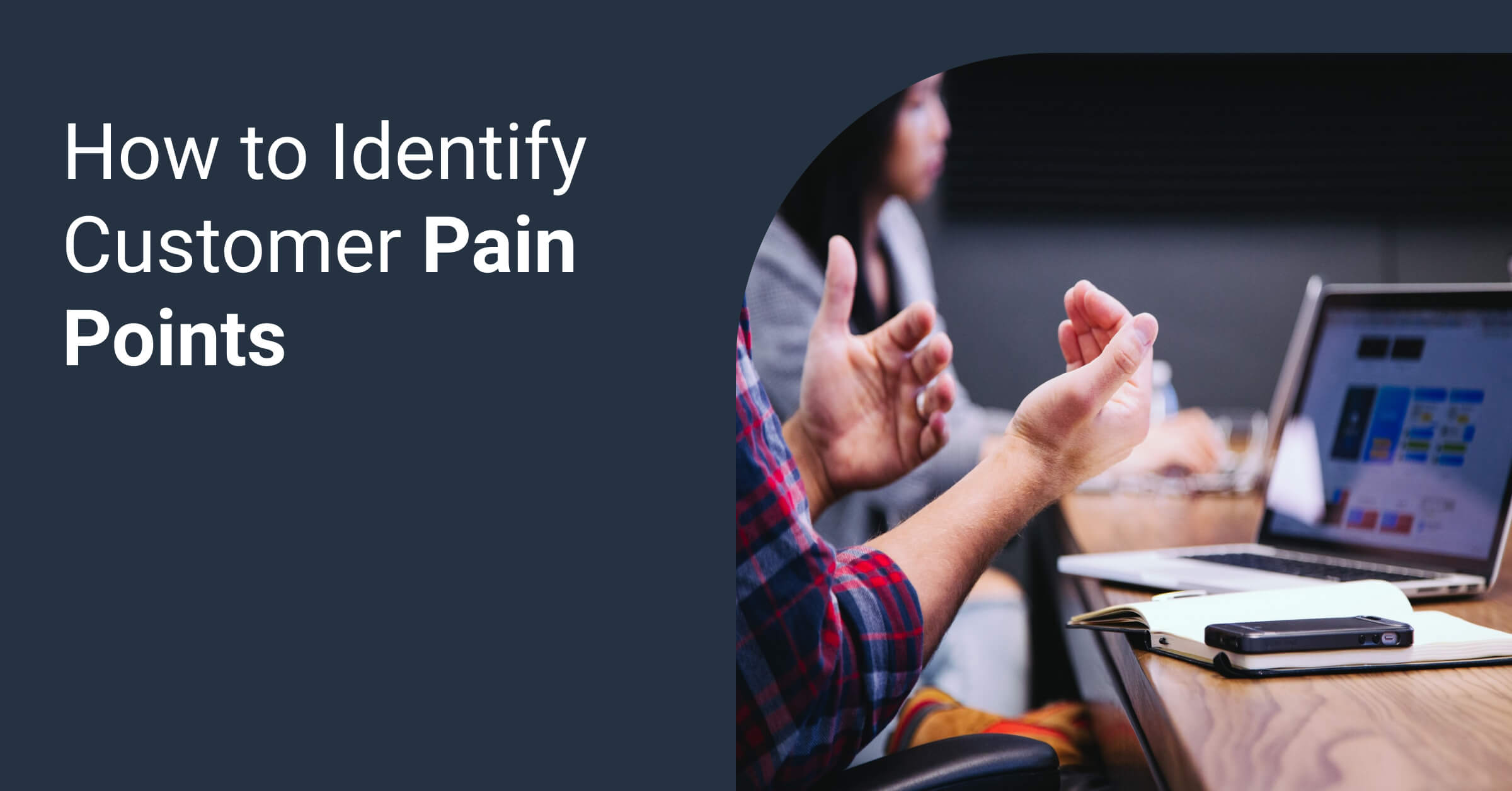 The Importance of Understanding Customer Pain Points
May 13, 2021 ● 9 min read
The purpose of every business is to solve customers problems. That's why they exist. Well, these problems are called pain points and are crucial for the success of businesses. Unfortunately, many marketers think that pain points are solutions. Not only is this wrong, but it can also be detrimental to one's business. Without knowing the root cause of your customers' problem, there's no way you can offer the best product or service for them. As a result, you'll be lagging behind your competitors.
What Are Pain Points?
Pain points are the root cause of your prospects' or customers' problems. It's the problem or "pain" that your customers are experiencing. These problems drive customers crazy and are as varied and diverse as the customers themselves.
In other words, your customers' problems can be so much different that identifying each and every one of them can be quite hard. What's more, a lot of them may not even be aware of a particular problem they are experiencing, so your job would be to help them realize it and convince them that your company is offering the best solution for their problem.
Uncovering the root cause of your customers' problems involves putting yourself in their shoes. If you offer them a solution without knowing what their actual problem is, you risk losing numerous potential and returning customers.
That's why sales and marketing strategies should be made only after identifying customers' pain points. Figuring out the real problems of customers can help salespeople present the service or product they are selling as the best solution. Marketers, on the other hand, can use this knowledge to advertise the solution in an appealing way.
What Are the Benefits of Knowing Customers Pain Points?
Understanding the underlying problems your prospects have will change your approach to innovation and the way you talk to them. You'll no longer focus on the solution but the relief and benefit the solution brings to the customers.
Knowing and truly understanding customers' real pain points will help you connect with them and build trust with them. All this will drive your business to success while making customers' lives easier. It's a win-win situation for both, businesses and customers.
However, identifying the real problems of customers is not always easy and there's no one-size-fits-all technique. In order to understand how to uncover and solve pain points more easily, you should first know the four broader categories of pain points.
4 Main Types of Pain Points
Pain points aren't necessarily the most complicated problems for customers. They can be the simplest problems and still cause frustration and stress. Therefore, you shouldn't look for the biggest problems of customers when creating your marketing strategy, but the real ones.
Overall, customers' pain points are divided into four broader categories. Here's each of them with a brief explanation in order to understand it better.
1 – Financial Pain Points
It's when a potential customer or prospect worries that they are spending too much money on their current solution/provider/product. For that reason, they are looking for a cheaper way to get the same or even better service or product.
Some of the most common financial pain points or problems related to money include:
Low-quality products or service that require frequent replacement, even though they are promoted as long-lasting
Costly subscription plans or high membership fees
Fees that drastically increase after a certain time period
Lack of price transparency
Extra fees added during the checkout
A lot of customers pay too much money for the service or products they use, eventually leading to financial strain. Remember that high-end product do not always mean high-end price tags. Try to listen to your customers and see if their problem involves overpaying for their current solution or product provider. If that's the case, customers are looking for a way to reduce their costs.
But, this doesn't mean that your product or service should be the cheapest. That's not the best strategy. Instead, try to explain to your customers why spending a particular amount of money will save them later. The goal is to convince them that your product is the most cost-effective one on the market.
2 – Productivity Pain Points
It's when a potential customer spends too much time using their current product/solution/provider or wants to be more efficient. These prospects get frustrated when something adds redundancy to the purchasing process since they want to make the most of their time.
For example, customers may feel like they are wasting valuable time on social media management which involves a lot of copying and pasting, duplicating files for multiple social networks, searching for emojis, etc. If you can offer them a tool that can help them manage different social media accounts from one dashboard and schedule posts in advance, you'll help them feel they are spending their time much more effectively, and therefore, feel they are more productive.
Implementing fewer steps in the checkout process and similar things can help reduce friction and redundancy within your purchasing process. However, making your business more productive and attractive to prospects is not enough. You should also try to offer products or services that attract prospects whose goal is to be more productive.
In order to solve productivity pain points, try to do the following things:
Optimize productivity – your product should help your prospects use their time more efficiently. Appeal to these prospects by explaining how your product will help them be more productive and focused.
Increase comfort – positive customer experience means customers are more likely to use your service or product. By increasing comfort, you'll help increase these customers' productivity as well. Being comfortable and happy while using a product or service will help you be more productive.
Convenience – people are ready to spend more money on an easy and convenient product rather than save money on a product that's less convenient.
3 - Process Pain Points
It's when customers experience problems with a business's processes and systems. This problem can often be easy to identify in situations such as your call center is open for 6 hours a day.
If the buying process is too difficult for your customers, they will switch to another brand whose buying process is much more convenient. But, this type of pain point can also be hard to identify. That's why it's crucial that you talk to your customers.
4 - Support Pain Points
It's when your prospects don't get the support or help they need at important stages of the buying process. This may be not getting a timely response from your customer service or not finding an answer to their question on your website. If you don't address this customer's pain point, you risk losing them.
How Do You Identify Pain Points?
After learning what the basic categories of pain points are, it's time to find out how to identify them. This process takes time and research, but it's of absolute importance for the growth of your business.
Even though most of your targeted audience is probably experiencing the same or similar problem, the real pain point can be as diverse as your prospects. For that reason, you must conduct qualitative instead of quantitative research.
The first type of research involves detailed, authentic responses of individuals to open-ended questions, whereas the second type involves standardized questions and representative sample sizes. It's possible that two prospects who are experiencing the same problem have a different root cause of that problem.
To find out the information you need that will help you figure out your customers' pain points, you should research your customers and your sales team.
Let's discuss both of these sources of valuable information separately.
Conduct Qualitative Market Research
Talk to your customers and don't just listen to them, but hear them. By allowing them to explain their problem, you can better understand which problems or pain points are common, serious, etc. This type of research allows you to ask open-ended questions and find out pain points that you may have never considered. Ways to find out their pain points include:
Offering an open forum to find out their experience
Searching for blogs relevant to your niche
Finding leads on social networks where people tend to share experiences
Searching relevant topics on Quora and Reddit
Sending a welcome email with open-ended questions about their hopes and expectations regarding your service or product
Sending surveys to your customers, subscribers, and users so that you can receive invaluable feedback from them about their needs, wishes, and experience with your product.
Talk to Your Sales Team and Customer Service
Your sales team and customer service are talking to your prospects every single day, so you should use all the information they have about your customers, including their pain points. Just make sure you make a difference between the pain points of customers and those of your sales team and customer service.
For example, your sales reps may complain about something, but your focus shouldn't be on how to make their job easier. Instead, you should focus on the real problems of customers, not the problems of your sales reps.
What Are the 3 Major Data Pain Points?
The goal of each and every business is to provide services and products quickly and efficiently. Nowadays, much of that efficiency and speed depends on insights driven by big data. Data provides important insight into factors such as customers, patterns, and trends that can help businesses grow and succeed.
The most common ways marketers obtain data are Web analytics, CRM software, mobile usage, media-listening tools, and third-party sources. Thanks to data-driven marketing, businesses learn invaluable information and get new opportunities. However, there are certain challenges and obstacles as well, and these are called data pain points.
The three major problems or pain points when using and dealing with data are the following:
1.Obtaining Quick Data
Access to plenty of data is nothing without quality. Besides quality data, you should also know how to use it correctly. One of the biggest challenges when working with data is obtaining quality data fast enough.
Customers are seeking fast responses and instant gratification which puts marketers under great pressure to meet and even exceed these continuously increasing expectations. Nowadays, businesses understand the importance of speed, so a lot of them offer same-day delivery service.
If marketers who target modern prospects want to beat competitors, they need data and speed. They have to come up with a way to collect data and make the whole customer life cycle digital.
2.Insights from Data
Marketers no longer make business decisions based only on their instincts. Instead, they use data. However, getting useful and valuable data is challenging. Even though today tons of data are available from all kinds of sources, extracting valuable information to make informed business decisions is harder than ever.
Today, there are tons of data available, but understanding what you really want from data is the only way to find and retain valuable data. Finding valuable data can be hard if you're looking in the wrong places. To make the process easier, balance data with insights and technology.
3.Data in Legacy Systems
The continuously growing number of devices and channels makes the process of creating a perfect customer experience extremely hard. Organizational data which is fragmented at various intervals is another problem in this situation. It's how you get data siloes which create questionable data quality – another problem for marketers.
How to Leverage Customer Pain Points in Online Ad Campaigns
After finding and understanding the pain points of your prospects, it's time to use this knowledge in your online ads. Talk about the relief and benefits your customers will get after buying or trying your product/services in your ad copy and landing page.
Address customer pain points in paid search ad campaigns
Address customer pain points in social ads
Address customer pain points in landing pages
Conclusion
If you're able to uncover customer pain points or root problems and present them with a solution that will relieve them from the pain and frustration they experience with their current product provider, you'll be able to attract new customers and retain current customers. This, in turn, will help your business stand out from the rest and more importantly, succeed.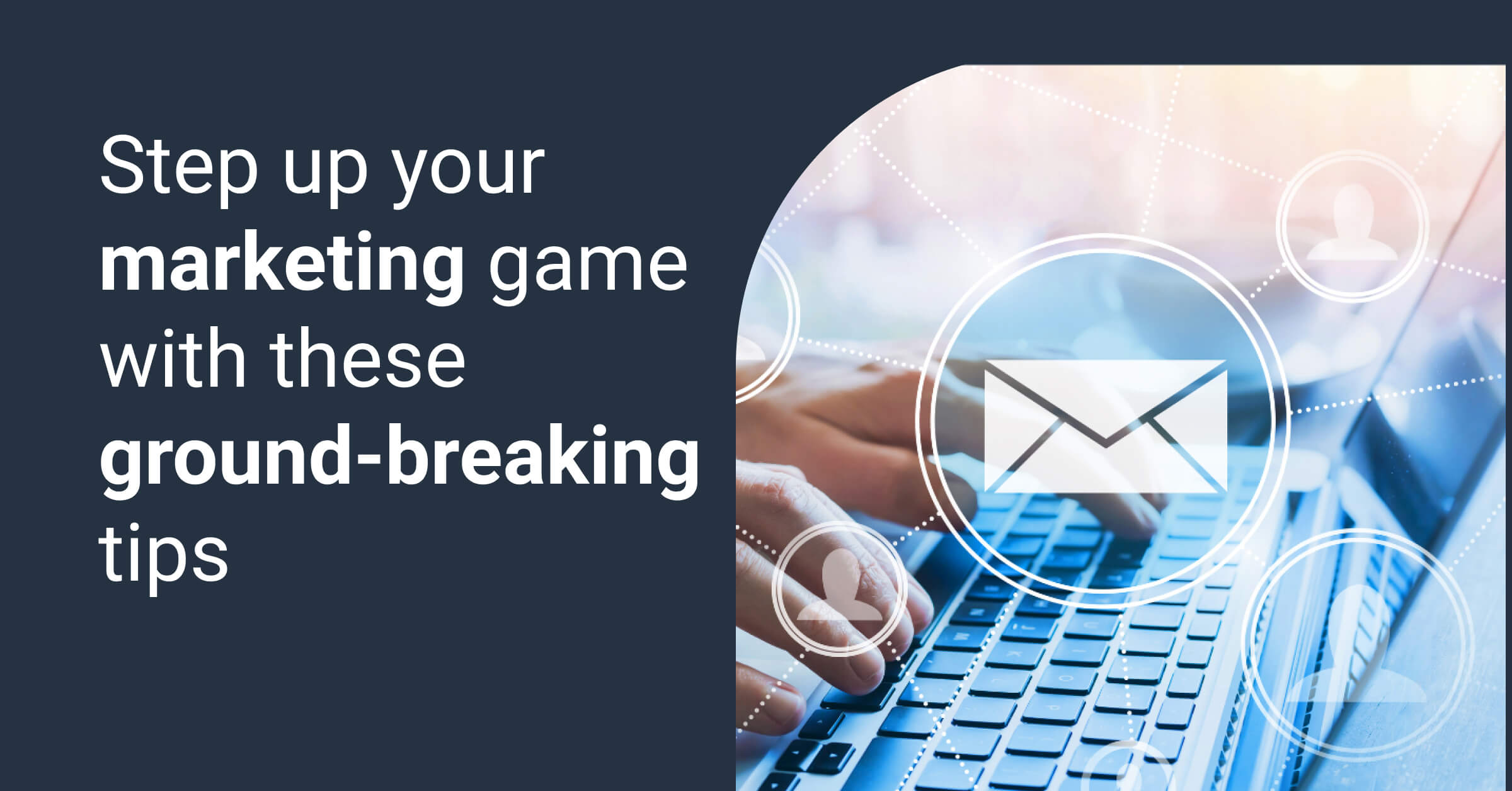 Which marketing route should you focus on to get the most ROI, digital or traditional? The debate is long-lived. And the answer might lie in creating a strategy that combines the two and offers you the best room to grow. This article discusses the purpose of traditional and digital marketing and how to combine both to improve ROI.
Read more...