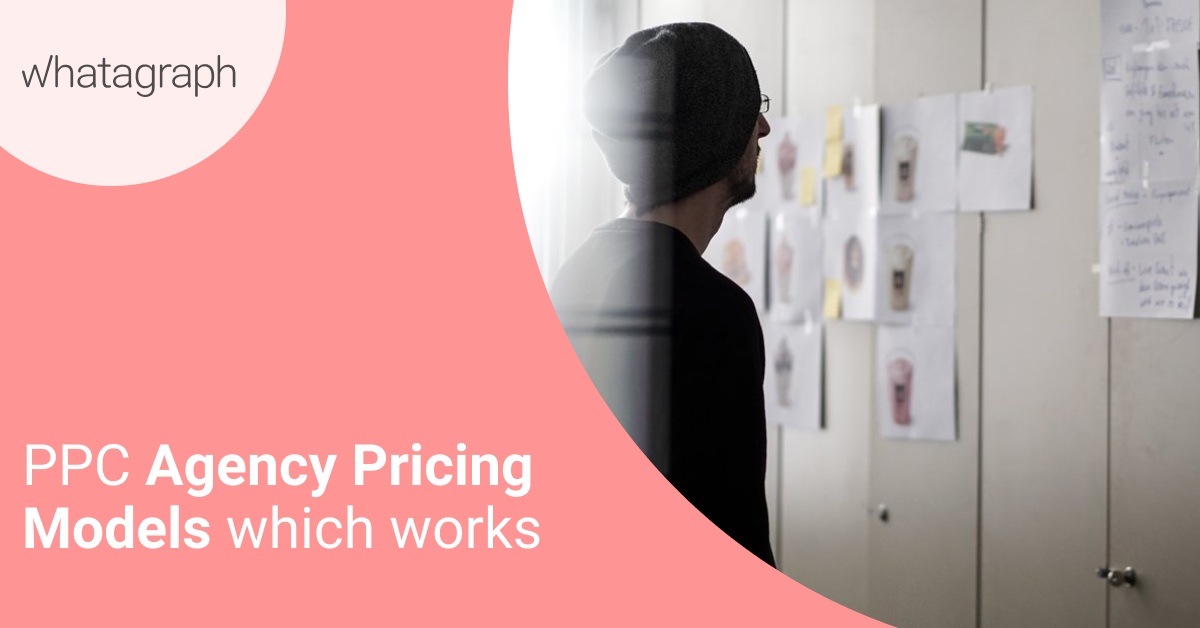 PPC Agency Pricing Models
PPC agencies may employ a variety of pricing models within their firm when dealing with client compensation. What pricing model is most suitable for your PPC agency? How are you going to invoice the client you undertake?
A lot of people believe there are several ways of reaping the benefits of PPC advertising. Some of these methods involve PPC agencies.

If you are a newbie in the landscape, you might get it twisted. You need to know that each PPC agency applies a different pricing framework - this will vary depending on the size of the agency or the needs of the client

Knowing how a PPC agency pricing model works will enable you to make an informed decision anytime you collaborate with a digital marketing agency.

That right decision is the dividing line between a successful campaign and the one that fails or leads to cost overruns.

How about we break down some common types of PPC pricing and also provide an answer to the question in the mind of every prospective PPC user.
Establish The Campaign Objectives and Values First
Goals here are not the same resolutions you make as you enter the New year. By values, we are also not referencing integrity and honor as much as they are good to have.

What we are referencing here are the objectives as well as the priorities of your PPC ads campaign.

Do you need qualified leads, or you just want to sell a product?

Do you intend to expand your brand awareness, or you want to convert a highly targeted audience?

Identifying any of the PPC agency pricing models that suit your requirements will define your answers to the questions above.
Should You Go For An Agency or Use An In-House PPC Manager?
Before diving deeper into the pricing models and looking at which one is best for you, it is imperative to resolve the fundamental question: What is the relevance of a PPC agency?

Some organizations would rather opt for an in-house PPC manager instead of outsourcing a PPC agency, which also comes with some few benefits.

For instance, a worker can learn about the nitty-gritty of the business faster than an outsider. Not only that, you don't need to worry about getting lost in the process. Your in-house guy is focused on campaigns that only benefit your firm, whereas the PPC agency may be juggling multiple clients simultaneously.

So given the advantages of an in-house PPC campaign manager, why would anyone outsource an agency?

The answer is not far fetched. Most of the in-house managers don't rely exclusively on PPC.

In most cases, someone with the title of a Digital Marketing Director is saddled with several online activities such as SEO, PPC, social media campaign, email marketing, and other marketing activities.

The bad news is most of these executives lack the time needed to come up with proactive PPC campaigns.

One individual can't just bear the responsibility which demands specialized knowledge, testing as well as analysis.

The truth is you need to spend money if you want to generate results. This is the rule of the game in the PPC industry. According to a 2018 report by Google, it was found out that businesses made an average of $2 in terms of revenue for every $1 incurred on Google Ads, formerly known as Adwords.

When you factor in the costs of providing the product or solution, a 2-to-1 ROI does not cut it. Everybody knows that.

Meanwhile, data-driven advertisers can outperform the average with their campaign activities. Generating a positive ROI on what you incur on the PPC campaign is achievable only if you collaborate with the right agency to manage your ads. That way you are betting money on professionals with a proven record.
Not only that, you can track your leads and sales as well. So if you are collaborating with a PPC agency to handle your campaigns, how much should you pay?

Wouldn't it be perfect if we could explain the PPC pricing model and derive an answer to the 'how much?' question. What are the pricing models PPC agencies utilize for their billings?
Below is an overview of the three major PPC pricing models

1. Pricing based on the percentage of ad spend
When you are searching for assistance, you will come across several agencies utilizing a '% of spend' pricing model. Clients pay the agency a pre-fixed percent of the ad spend that the PPC agency is saddled with the responsibility of managing.
Usually, the percentage of the agency will reduce as the workload becomes more significant, but that does not happen all the time.
Ideal for: Enterprises that take over huge budgets or increasing ad spend, based on reduction in percentage as the total budget.
Not ideal for: Smaller businesses that have small budgets. Thus, minimum spending is most times connected to this form of a model. If you have a small budget, you might end up being stuck with exorbitant fees before a firm reimburses you down the road.
2. Spend Pricing based on management fee + percentage of ad
Several experienced marketing agencies bill their client's management fees to factor in the overheads associated with the PPC ad campaigns. Just like the first model, this one has its basis as the percentage of ad spend, but with some extra fee.
This model is not widely employed by the legacy media enterprises and commodity PPC agencies. Small businesses need to consider promotional needs and seasonal marketing.
Ideal for: Clients who require transparency as well as total account ownership. It becomes difficult for any agency to hold your account as 'property' when you pay management fees coupled with a percentage of as spend. This model also makes a budget available to run A/B testing, coupled with advanced conversion monitoring on a mobile phone, text, etc.
Not ideal for: Extremely low-cost accounts.
Most budding businesses make use of automated solutions whereby a minimal percentage of spend is reasonable.
3. Pricing Based on Flat Fee
Some PPC agencies will bill their client a flat, pre-fixed fee having established the scope of work and also estimated the fixed costs of managing the PPC campaigns for the client. Some companies love this model because of its straightforwardness. As long as the solutions and operations in the scope of work are defined.
This pricing is most times a simplification of the percentage model plus management fee whereby the PPC agency factors in the value accruing per the percent of the ad spend into the flat charges.
Ideal for: Clients who prefer fixed costs each month and with a static campaign.
Not Ideal for: Dynamic PPC campaigns
Most enterprises have seasonal products. Given this case, both the ad-spend and the management burden have to be dynamic or flexible.
4. Pricing based on performance
Aside from the three pricing models we have highlighted above, you may occasionally come across a pricing model that is 'performance-based.'
In a performance-based pricing model, the business pays for lower-funnel activities- form conversions, inbound calls, demo requests, trial signups, and many others. Some PPC agencies may also establish a commission rate using this model and charge a small percentage of income generated from closed deals if they lay claim to lead origination. This model is most noticed in referral-based or e-commerce business models. It is also called a 'CTA pricing model'.
5. The Hybrid Pricing Model
Some PPC agencies love to charge a minimal percentage of the aggregate spend, coupled with a base charge for some specific recurring activities such as weekly PPC marketing reports. While others may fix the hourly rate, calculate the number of hours worked for a particular sum, then charge a flat fee. However, not everyone is comfortable with that. It is important to always weigh in the benefits and the consequences.
This will help you know the model that fits each client. While the percentage model is the most common, it does not make it the best fit for all situations. Not only that, having settled on a pricing model, but there's also no specific amount you should be charging. You can create a checklist so you can cover every necessary item to be charged.
Examining the Present PPC Rates
Going by the models we have shared above, let's check the costs associated with each of them.
15-30% of ad spend
While this is normalcy for any PPC agency to bill clients as low as 15% of the aggregate ad spend, established media conglomerates can provide this term to a promising account by employing performance incentives or kickbacks. Most PPC agencies bill 20 percent upward for managing PPC campaigns.
Here's the major question when checking through a proposal that utilizes this pricing model.
Will the agency update the ad copy? Will the ads be rotated or landing pages built?
Some agencies will organize these offerings into a buffet framework, while others will opt for pay-as-you-go, where every action is listed independently on the monthly invoice.
Here's another uniqueness of the percentage of ad spend model. It includes configuration fee - which is quite common. Agencies use this fee to settle vital operations such as the implementation of a landing page, tracking of leads with calls, forms, and designs for native and display advertising.
PPC agency charge set up fee
Percentage of ad spend plus management fee - 15-30%, $500-$5000 per month
Monthly charges for managing ads are flat, as well as fixed and can be used to operations such as landing page creation, ad rotation, and ad copy updates. It depends on the workflow related to the management of the particular enterprise's PPC campaigns. A management fee can cover a wide range- usually $500 a month to about $5000 or more.
How Much Should You Spend on PPC?
You need to determine how hands-on you want to be as far as the PPC management is concerned to answer this question.
A standard small-to-medium-scale enterprise would want to progress in inbound leads from digital marketing activities such as PPC. Several times, the details could be cumbersome and get you out of your comfort spots.
Based on that, it is reasonable to go for a pricing model that's based on the ad percentage. However, if you desire to be filled in on what's going on with the PPC ad spend, you might need to check out for PPC agencies that itemize their solutions to help you stay in charge of your budget.
Lastly, it is expedient as a buyer of marketing solutions, be it paid or organic to critically discuss and settle on goals as well as timelines before commencing.
Conclusion
All the pricing models used by the PPC agency above presents distinctive metrics for success- greater client lifetime value in conjunction with optimized lead traffic.
Whichever model you decide to use, your success will hinge on your established values and goals at the beginning.
It is also essential to communicate with your client as a PPC agency.
It is not an understatement to say that every investment you make on PPC will surely generate a significant impact on your bottom line. At least, Google reported that an average Google Ads specialist generates two dollars for each dollar incurred.
So make the best choice, but don't procrastinate!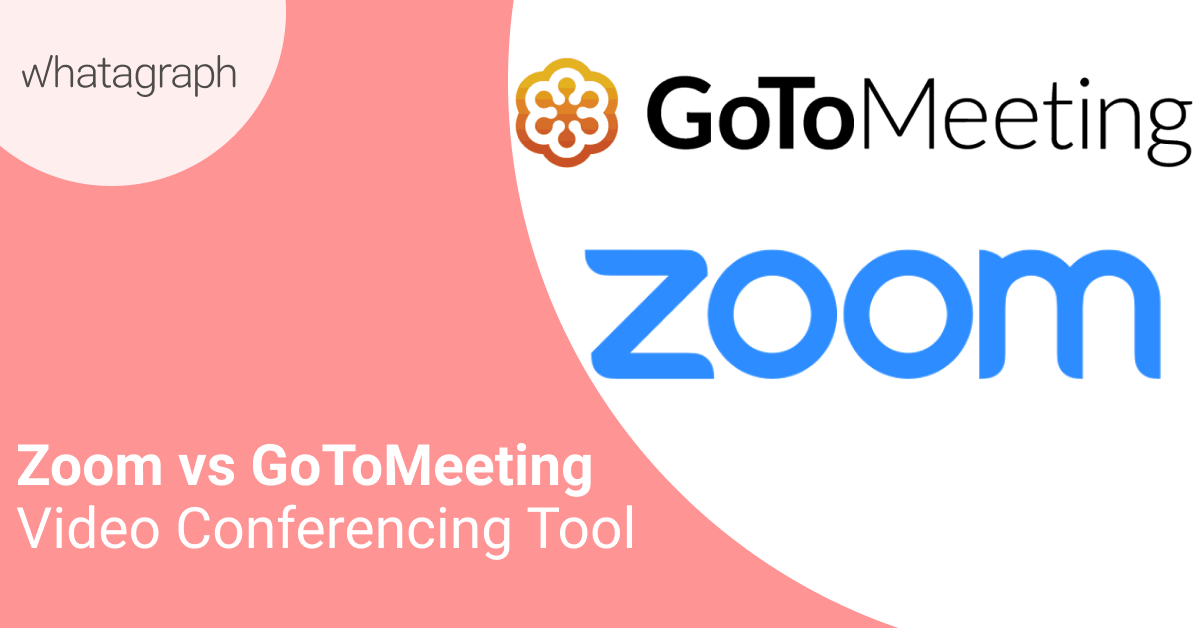 Zoom and GoToMeeting are two of the most popular and reliable video conferencing solutions today, so we've made Zoom vs GoToMeeting summary to compare them and see which of them fits your business needs best.
Read more...