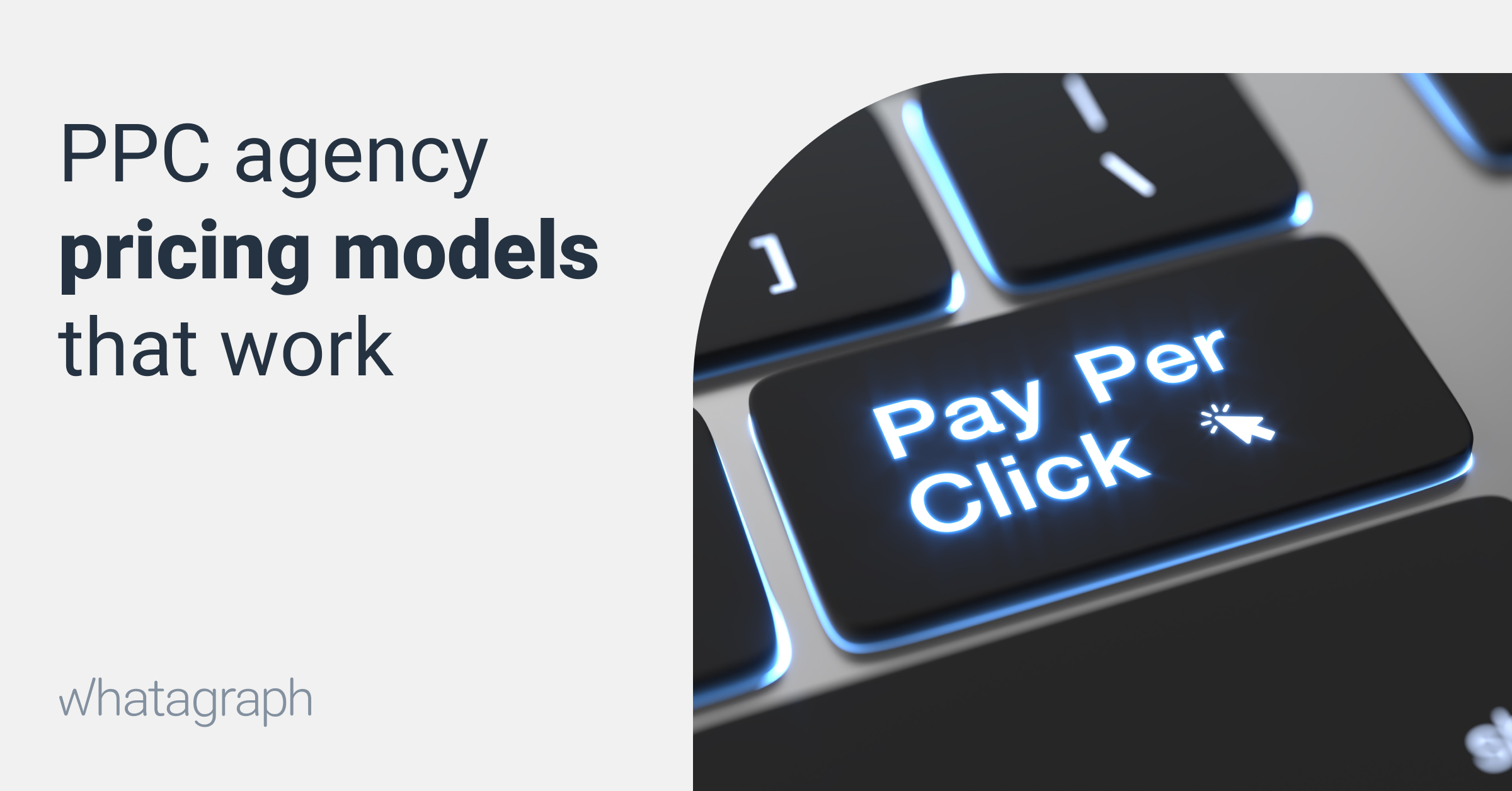 Your Guide to PPC Agency Pricing Models 
Mar 10, 2020 ● 5 min read
PPC agencies may employ a variety of pricing models within their firm when dealing with client compensation. What pricing model is most suitable for your PPC agency? How are you going to invoice the client you undertake?
Hiring a Pay-Per-Click (PPC) agency is one of the ways to take advantage of what PPC advertising offers. Typically, PPC agencies employ a variety of pricing models within their firm. If you're looking for an agency to collaborate with, you should learn the basics of different PPC agency models – this way, you'll be able to decide which model fits you the best.
In today's article, we'll analyze the most common types of PPC pricing and narrow down which models work for certain organizations and which ones don't.
Setting the campaign objectives and values straight
Before starting your PPC campaign, you should set a couple of things straight: do you need qualified leads, or do you just want to sell a product? Do you intend to expand your brand awareness, or do you want to convert a highly-targeted audience?
In other words, what are the core values of your company?
By answering these questions, it will be easier to figure out which PPC agency pricing model works for you.
PPC agency vs. an in-house manager: pros and cons
Secondly, you should decide whether to collaborate with a PPC agency or hire an in-house manager.

Having an in-house PPC manager certainly has its advantages – for instance, an employee of the company can learn about the nitty-gritty of the business faster than an outsider would.
Plus, an in-house manager is more likely to focus on campaigns that benefit your company, while an agency may be juggling multiple tasks for different clients at once.
Given the obvious advantages of having an in-house manager, why would anyone partner with an agency?
The truth is, most of the in-house specialists don't manage PPC exclusively and are responsible for multiple marketing channels at once. This means the executive will not necessarily be focusing on building effective PPC strategies for you or will simply lack time to do it.
It's no secret that you need to spend money to get results. A 2018 report by Google revealed that businesses made an average of 2 dollars for every dollar spent on Google Ads. When you factor in the costs of providing the product or solution, a 2-to-1 Return On Investment (ROI) does not cut it.
Meanwhile, campaigns run by data-driven advertisers can outperform the market average. Generating a positive ROI is achievable only if you collaborate with the right agency to manage your ads. This way, you're betting money on professionals with a proven record. Besides, working with an agency helps you track your leads and sales.
The top five PPC pricing models: an overview
Say, you took all these factors into account and decided to partner with an agency. How much should you be paying for a single campaign? To answer the question, we'll now explain how each PPC pricing model works.
1. Percentage of ad spend pricing
The percentage of ad spend is one of the most common methods PCC agencies price their services: the price is calculated depending on your total ad budget.
Therefore, if your budget grows, the amount of work the agency does grows, too. And, the cost and value of their services grow along. Also, to be able to work with certain agencies, you may be required to pay a minimum fee, which may not suit smaller businesses.

Ideal for: Enterprise companies with large budgets.
Not ideal for: Small businesses with limited budgets.
2. Percentage of ad spend pricing + management fee
Similarly to the first method, PPC agencies price their services based on your ad budget. But in this case, you'll also be requested to pay an extra fee to cover the expenses of managing your campaigns. And, this model allows running A/B testing alongside advanced conversion monitoring on mobile devices.
Since you'll be paying for an agency to manage your campaigns, you'll have to allow them access to your accounts: be cautious of companies that don't let the clients check the results of their campaigns.
In this scenario, you should be bold and let the agency know what your exact expectations are – after all, you'll be paying an extra fee for the campaign management processes to be run smoothly.
Ideal for: Companies that value transparency and can set and communicate their expectations in the clearest way possible.
Not ideal for: Low-cost businesses. Usually, smaller companies choose automated solutions so they don't have to pay additional fees and focus on ad spend instead.
3. Flat fee pricing
This one's straightforward: agencies charge their clients a fixed, pre-determined fee. Although the simplicity of this method may be ideal for some, it's vital that companies and clients set the performance goals and agree on a fair price. Besides, it will ensure your PPC agent will be motivated to deliver the expected results.
In most cases, this pricing model is a simplified version of the percentage model plus management fee model, where the value that would accrue per the percentage of spend is included.
Ideal for: Clients who prefer to have their expenses fixed.
Not Ideal for: Dynamic or seasonal PPC campaigns.
4. Performance-based pricing

The fourth way PPC agencies price their service is calculated depending on campaign performance. In this case, companies are paying for lower-funnel activities, such as inbound calls, demo requests, or trial signups.
Following this method, some PPC agencies may charge a small percentage of income generated from closed deals. This model is most common among referral-based or e-commerce businesses.
5. The hybrid pricing model
The fifth and final pricing model is developed mixing the models mentioned above.
For instance, some PPC agencies charge the total monetary worth of a minimal percentage of the aggregated spend and additional recurring projects, such as PPC marketing reports. Meanwhile, other agencies calculate the price by setting an hourly rate and adding the flat fee to the total.
Here's an example of a PPC report created using Whatagraph:
Examining the present PPC Rates
Now that we've learned PPC pricing models work, shall we put each one into practice?
15-30% of ad spend
PPC agencies charging their clients 15% of the aggregate ad spend is an industry-standard. However, experienced media conglomerates can provide this term to a promising account by employing performance incentives or kickbacks. Most PPC agencies bill 20% upward for managing PPC campaigns.
Here are the two major questions when checking through a proposal that utilizes this pricing model:
Will the agency update the ad copy? Will the ads be rotated or landing pages built?
Some agencies will organize these offerings into a buffet framework, while others will opt for pay-as-you-go, where every action is listed independently on the monthly invoice.
Another feature that makes the percentage of the ad spend model different is the configuration fee. Agencies use this fee to plan the processes of delivering vital operations, such as the implementation of landing pages.
Percentage of ad spend + management fee: 15-30% or $500-$5000 a month
The recurring monthly fees for managing ads are flat. Typically, agencies charge these fees in exchange for creating landing pages or updating ad copies. And, it depends on how particular enterprise PPC campaigns are managed. A management fee fluctuates between 500 and 5000 USD.
Finally, how much should you spend on a PPC campaign?
To answer this question, you need to decide how involved in the PPC campaign management processes you're going to be.
If your main focus is the growth of inbound leads and you're not interested in the process details, you should go for the percentage-based pricing model. But, if you would rather want to be constantly updated on ad spend details, go for an agency that allows you to stay in charge of your budget.
Finally, make sure you and the agency are on the same page: discuss and set the goals and deadlines together.
Conclusion
All in all, these pricing strategies present different success metrics: bigger lead traffic and a greater client lifetime value.
Regardless of which pricing model you decide to go with, the success of your campaign largely depends on the goals and values you set. Keep in mind that proactive communication between the client and the agency will ensure neither are disappointed.
If you're still unsure whether to invest in PPC, here's our final word: you make two dollars for every dollar you spend on Google Ads. Let that sink in.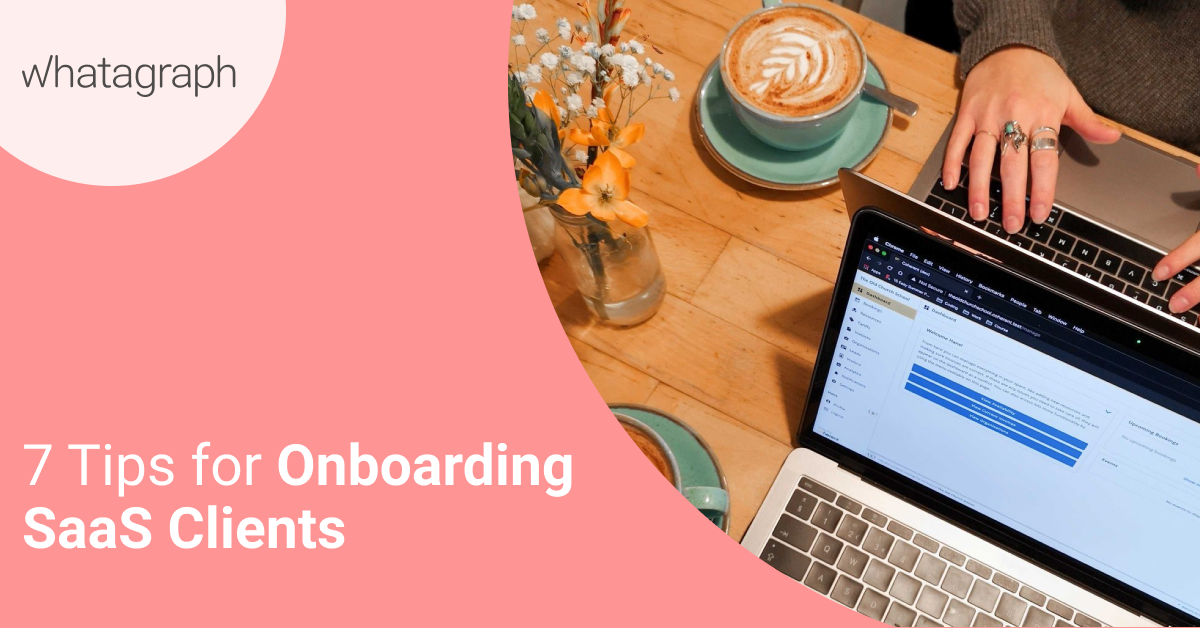 Not all clients you take on as a marketing agency are created equally. Varying industries have nuances and marketing specifications they must tend to bolster chances of success. Onboarding SaaS clients for your marketing agency may not be as straightforward as some come to expect.
Read more...