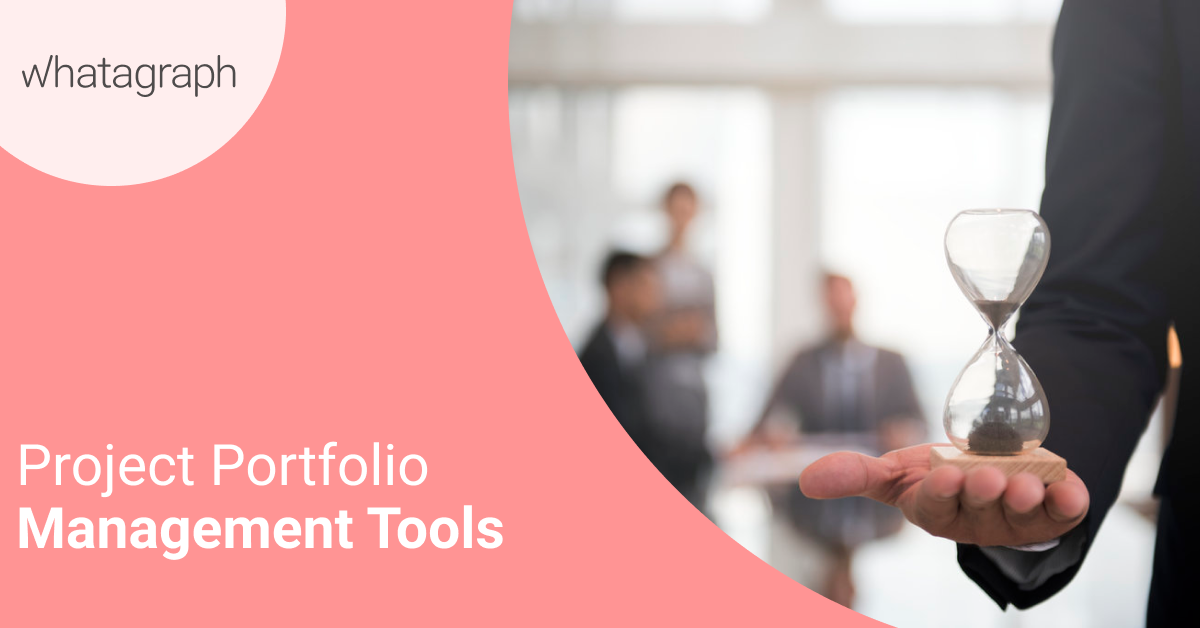 Project Portfolio Management (PPM) Tools
Jul 30, 2020 ● 8 min read
Project Portfolio Management often shortened as PPM is undeniably an essential aspect of business planning. It basically involves measuring the company's potential revenue by project managers prior to hitting the ground running. Companies need to leverage on PPM tools.
Why? This is because these tools provide businesses with the right data, crucial to commencing the project. Ultimately, this helps them have a clearer insight into the future of their business activities before making any decision that might be risky or detrimental.
Usually, the roles of PPM tools cut across strengthening general project management. Subsequently, these tools help to aggregate data while at the same time, compose helpful reports. Another incredible function of these PPM tools includes tracking the company's project through every stage of the lifecycle.
With its utmost transparency and end-to-end visibility, these tools guarantee the efficiency of business processes. Also, tedious tasks are automated and continually innovated for the future. According to a survey recently conducted by Grand View Research, Project Portfolio Market is expected to boom and record an annual growth rate (CAGR) of 13.4% between 2020 and 2027.
This article seeks to discuss the Project Portfolio Management (PPM) tools, the benefits, and the top PPM tools available in the market.
Benefits of Project Portfolio Management (PPM) Software
When you adopt a PPM tool or software, it simply means that you have high regard for project portfolios that significantly contributes to the success of your business or organization. Besides, it also means that you are determined to improve the value of your company or business.
Studies revealed that 89% of efficient business organizations employ PPM software for smooth and effective management of their day-to-day business activities. Project Portfolio Management tools help you optimize tasks, budgets, resources, and projects to arrive at a high-yield and highly efficient portfolio.
Improved Decision Making
Do you know that there tools and software that drives better business decisions? Smart and better business decisions are nothing but a result of robust data as well as visibility. However, this is essential when you examine both tactical and strategic ends.
With a PPM tool, it's easier to project outcomes using the insights gained from the past project metrics. Incredibly, it also helps to weed out a project that doesn't directly impact the corporate objective of an organization. This is achieved through performance analysis using these PPM tools.
Fast and Efficient Project Turnaround Time
Project Portfolio Management tools help to automate repeatable business processes involved in the completion of a project portfolio by streamlining workflows. PPM tools or software are configured and designed to help maintain work cycles while also increasing productivity as they provide an answer to the fundamental question - what is next?
With PPM tools, businesses do not lose focus on systematically aligned projects that ultimately give better business results. The shorter turnaround time for projects offered by these tools also grants businesses an edge over other competitors in the industry.
Boosts Collaboration
Several businesses haven't moved away from the use of manual project planning and reporting. However, these manual methods aren't designed for enterprises. In this case, data is mostly transferred via email or other modes that do not share real-time information. These manual processes are prone to conflicts and inconsistencies.
Project Portfolio Management tools help increase smart business decision-making by ensuring accuracy and transparency in every project. These tools offer real-time access to business data. Apart from that, they also provide businesses with a clearer insight into completing current and future projects. Furthermore, they also centralize data to grant easy access to users while also enhancing real-time cooperation among team members.
Reduces Overspending
How do you identify effective PPM tools? They strike a perfect balance between overspending on unnecessary deeds and project expenditure. Overspending can be as a result of several factors. Some of these include faulty project estimates, inadequate allocation of resources, improper scheduling, and lack of thorough visibility into the project data.
Project Portfolio Management tools can help decrease overspending. How? They provide accurate project estimates while also ensuring efficient allocation of project resources.
Enhancing the Success of Project Delivery
Ineffective project delivery is equivalent to overall project failure. Many factors can cause project failure. Some of these are undefined requirements, overrun of project costs, technical issues, or unresolved problems.
PPM tools are excellent in that they help businesses reduce these factors during the delivery of projects. These tools also function to help plan projects considering the available resources, accurately estimated costs, strategic alignment, and increase in the chances of project completion and success.
Project portfolio management tools offer a wide range of benefits to businesses. Apart from that, they facilitate seamless integration with people's data, skills, and projects. Now, let's delve into some of the top project portfolio management tools or software available today:
Top Project Portfolio Management (PPM) Tools
Clarity PPM
Clarity PPM tool is a cloud-based solution, and it is easily accessible through SaaS platforms. This software is functional in that it fosters a smooth transition into digital-based product management. This is where enterprise resources and counter market fluctuations are efficiently managed. Authorized by FedRAMP, the Clarity PPM platform adheres strictly to security protocols as enforced for cloud-based systems.
The Clarity PPM tool's incredible features include resource management, road-mapping, application portfolio management, demand management, and financial management. With the Clarity PPM tool, users can access defined analysis and perform other self-service functions through the report dashboard.
Interestingly, these powerful features help to increase efficiency and user control, specifically with metrics. These metrics are often based on an in-app data warehouse for sophisticated reporting, PPM and external data, and time management with mobile entry and approvals.
With Clarity PPM, users enjoy a more centralized view, which is functional in creating, managing, grouping, and evaluating multiple project portfolios. Similarly, it also helps with role-based experiences specifically to project managers, resource experts, and project coordinators.
Planisware
Planisware Enterprise PPM tool is another SaaS-based solution that helps businesses and companies with efficient management of project programs and portfolios. Planisware works by integrating some components, which include actuals, schedules, resources, budgets, and forecasts.
This PPM tool's key features include project management, strategic bucket, project portfolio visibility, and business intelligence. A strategic bucket involves capabilities such as road mapping, creation of business proposals, budget management, financial forecast, and documentation of ideas and work requests.
Apart from that, this PPM tool provides optimum support for essential functionalities such as time tracking, document management, agile team collaboration, capacity planning, integration, and documentation.
Similarly, it offers a tranquil environment with artificial intelligence, machine learning, chatbots, and predictive analysis, and many more. Whether your industry is aerospace, defense, energy, automobile, life sciences, and more, Planisware Enterprise PPM is an excellent tool for project portfolio management.
Planview
Planview is another incredible SaaS-based portfolio and resource management platform. This particular software is unique in that it helps businesses optimize their project portfolios. More so, it also helps companies to manage their capacity demands, incorporate plans and resources necessary for achieving success at execution and completion of projects.
According to a report by Planview teams, improved collaboration significantly reduces delays in project execution by 74% while it also leads to less time project overruns by 82%. Uniquely, the Planview PPM tool offers two separate portfolio management products; Planview Enterprise One and Planview PPM Pro. While the first is for the management of enterprise based portfolios, resources, and technology, the second is basically for the management of mid-sized portfolios.
The Planview One promotes the planning of resources and portfolios, fosters strategy translation, and evaluates demand on request. Furthermore, it also supports work execution, team cooperation and collaboration, coordination of project outputs and deliveries, and reporting and analytics. The Planview PPM Pro, on the other hand, employs a top-down approach to portfolio planning.
More so, it gathers scores throughout the lifecycle of the project. These processes are crucial because they help companies place projects with the highest workflow and most demands as their top priorities.
The Planview PPM also comes with several features, including financial planning, resource capacity planning, reporting and dashboards, portfolio management, and planning. Others include team cooperation and collaboration, resource planning, and time tracking.
Clarizen One
When it comes to PPM tools, Clarizen One couldn't be left out. This a SaaS-based tool that incorporates project and portfolio management to help clients and customers. Apart from that, Clarizen One also integrates workflow automation, services automation, and professional in-context collaboration. This platform automates recurring tasks such as processes, workflows, and alerts, thereby reducing the risk of projects and time spent on huge tasks.
Clarizen One offers optimum support collaboration between individual teams to foster smooth communication and work management while also achieving business objectives. This is handled by a centralized digital proofing in collaboration with the Clarizen Bot inclusions. Besides, Clarizen
One also offers dynamic reporting dashboards, real-time visibility, configurable UI, and a host of other task management systems. Additionally, users are granted access to the Clarizen One marketplace that features a wide variety of applications and add-ons.
Oracle Primavera P6
When it comes to another cloud-based PPM tool, the Oracle Primavera P6 PPM tool cannot be left out. Being a PPM tool, Oracle Primavera P6 Enterprise offers role-based functionality to align with team members' requirements and responsibilities perfectly. Using graphical workflows and interactive form, Oracle Primavera P6 facilitates collaboration and communication.
Incredibly, this platform provides solutions to industries regardless of their sizes. A typical example of this is the healthcare industry, as it requires a real-time view of each project's performance. This platform's critical features include optimized views and resources to automate business processes, integrated risk management, and streamlined enterprise reporting. Ultimately, Oracle Primavera P6 is a PPM solution that allows businesses to create custom workflows through web services, gateway, and API.
Asana
Asana is also another incredible and accessible cloud-based PPM tool that allows multiple projects concurrently. Regardless of the company's size, Asana offers tasks and project management solutions to several companies.
More so, this platform provides optimum support for single-view tracking of all current projects as well as a high-grade overview of the progress of those projects. For project managers, Asana is unique in that it offers a comprehensive and more detailed view of project performance to mitigate the associated risks.
Asana PPM tool offers a wide range of features. Some of these include task management, project planning, portfolio management, requirement management, and more.
Other features include status tracking, dashboard reporting, and time and expense tracking. Interestingly, Asana can be integrated with third-party apps such as Sunrise, Slack, Box, HipChat, and Google Drive. More so, Asana can be accessed on both desktop and mobile devices such as Android and iOS.
Jira Portfolio
Jira Portfolio is designed to help companies plan, track their progress, and ensure collaboration with stakeholders. This PPM tool can be deployed on-premises or via the cloud. Based on team members' capabilities, Jira Portfolio helps users gauge the feasibility of their work scope. While users can host Jira Portfolio on their hardware through the Jira data center, they can also host on their own with SaaS vendors such as AWS and Azure.
Portfolio for Jira offers a whole lot of incredible features. Some of these include resource and capacity planning, schedule optimization, estimation comparison. Furthermore, it also offers data-driven roadmaps, roll-up reporting, and real-time forecasts. Jira Portfolio facilitates situation planning in a sandbox environment, compare targets and delivery dates, create unlimited hierarchy, and compare multiple scenarios and story point estimates. While Jira Portfolio supports workflows through Kanban, Scrum, or hybrid models, it also offers mobile apps for iOS and Android devices.
Final Thought
The point is now clear that the management of a portfolio without the proper tools can be challenging and difficult. Similarly, using traditional tools to store and analyze data could also result in project inconsistencies and cost overruns.
The primary function of portfolio management tools provides businesses with the much-needed capability to organize and oversee different programs and projects into a portfolio. The order of organization employed by these tools aims to create a more transparent view and gathering of data across various projects. Data and insights derived from the progress of projects and programs help foster improved decision making specifically at the level of business management.
Above all, these PPM tools offer a suite of capabilities to mitigate risks, foster efficient utilization of resources, and strengthen decision-making processes in general. In short, these tools streamline your business processes and improve project execution while not denying stakeholders the much-needed value.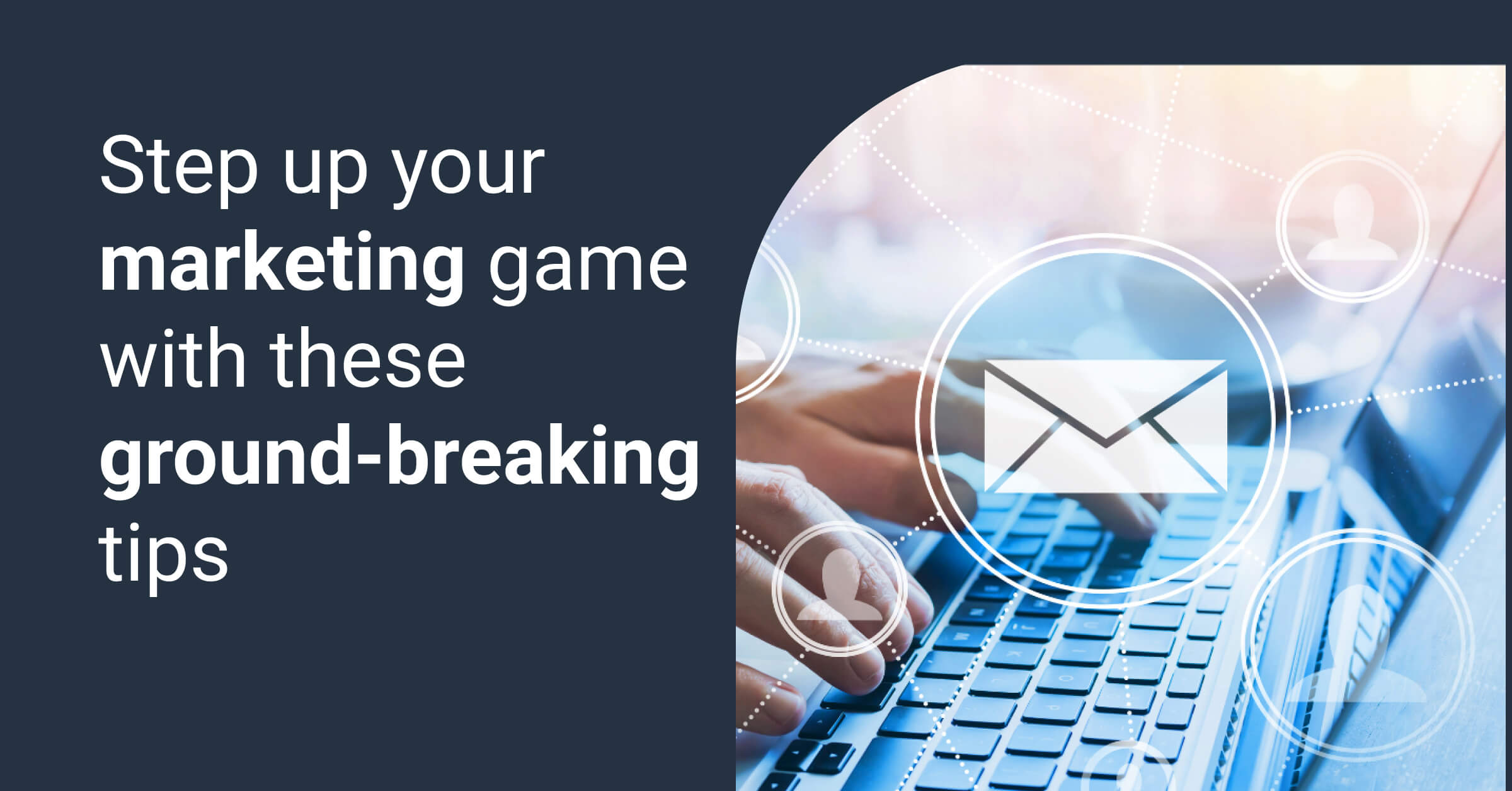 Which marketing route should you focus on to get the most ROI, digital or traditional? The debate is long-lived. And the answer might lie in creating a strategy that combines the two and offers you the best room to grow. This article discusses the purpose of traditional and digital marketing and how to combine both to improve ROI.
Read more...