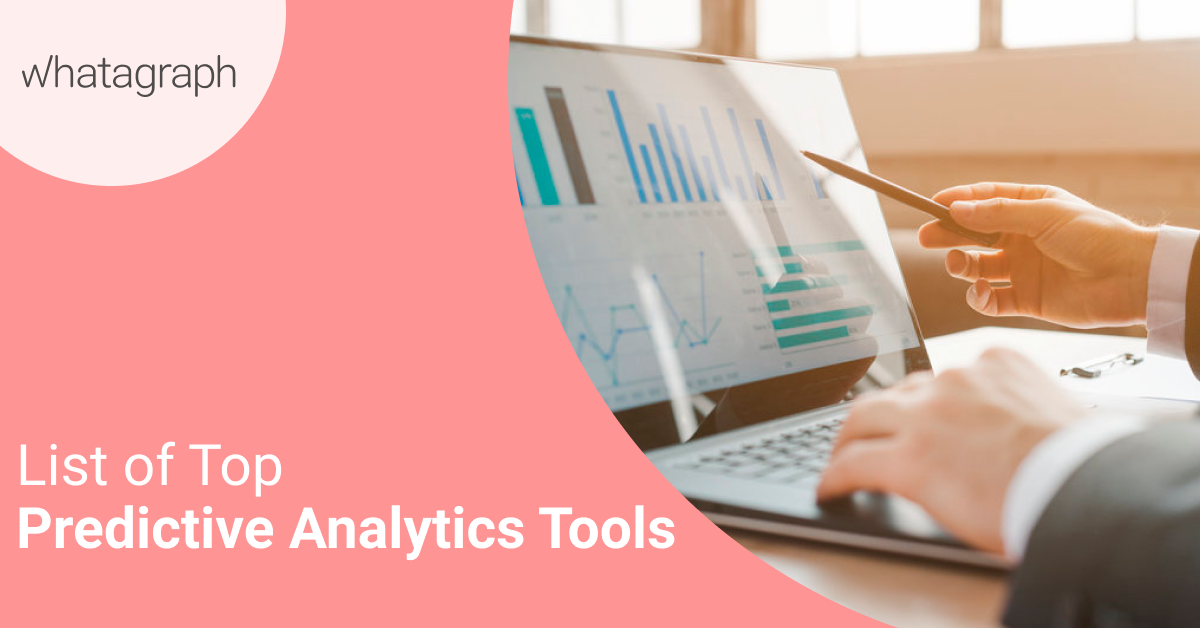 Top 10 Predictive Analytics Tools
Jul 30, 2020 ● 9 min read
Digital technology innovations can be used to forecast what exactly comes tomorrow. This is precisely where predictive analytics software comes into the scenario. These tools function to provide businesses with insights into the growth possibilities and the potential risks of certain business decisions.
If these predictions are accurate, the predictive analytics software market will grow by an exponential 9.2 billion by the end of this year 2020. Whether you agree or not, this figure equates to a four-fold increase in its current market value. This implies that many businesses can gain insights into the future growth and potential risk of their forecasts.
What is Predictive Analytics Software?
Predictive analytics tools or software is a data analytics tool that utilizes existing data to identify business growth trends and progressions across various industries. These tools or software are used by the marketing departments of many businesses to identify or forecast emerging customer bases. Through this software, financial and insurance institutions can develop risk assessment and fraud outlooks to ensure the safety of their profitability.
Similarly, these tools are also embraced by retails and manufacturing industries to predict or forecast fluctuation in terms of demands. Additionally, predictive analytics tools are also utilized to predict how specific process might influence their supply chains. In this piece, we'll take a comprehensive look at how to choose predictive analytics tools while also revealing the top tools available in the market.
How Do You Choose a Predictive Analytics Software?
When it comes to choosing a predictive analytics software for your business needs, there are few factors to consider. According to experts, organizations or businesses needs to clarify their business needs. This can be done by asking a few questions. Some of these include:
Who will be handling the predictive analytics tools within your organization?
Does your business currently have dedicated data scientists? Or probably you are planning to hire the services of a data scientist that will be in charge of running the software? Do you prefer to have a solution that covers the regular business users, also known as "citizen data scientists"?
What is the expected initial purpose for your predictive analytics?
Do you have it in mind to use predictive analytics to conduct market research? Or you want to carry out fraud detection or supply forecasting? Owing to the nature of your industry and instant requirements, some purposes or use tends to be more realizable than others. This is a pointer to the kind of features and capabilities you require in a predictive analytics tool.
How do you expect your predictive analytics to change over time?
Several organizations utilize predictive analytics tools for purposes that can pay off within a short period. However, they tend to enlarge their predictive analytics in the long run. Ensure that you select that predictive analytics software that can meet both your current and future needs.
What other tools does your predictive analytics software need to integrate with or support?
If you are pulling data from either ERP or CRM, selecting a predictive analytics software that perfectly aligns with your existing software is recommended. Otherwise, if you have a plan to use open source big data tools such as Spark or Hadoop, you might need to select an entirely different predictive analytics software.
What is your preferred deployment model?
A cloud-based solution is advisable if you are the type that your data or applications leverage cloud computing. However, if most of your data are on-premise, it is more economical to select a predictive analytics tool that you can deploy individually.
What is your budget?
While it is customary for some predictive retail analytics tool vendors to offer an upfront subscription, others will most likely subject you to speaking with a member of their sales team to request a quote. Figuring out the actual cost of a predictive analytics tool will most likely require additional research.
Predictive Marketing Software
EverString
EverString is a predictive marketing software that offers an avenue for data curation and mapping, and it serves millions of B2B customers. With EverString, all the data generated combined some details on your website to build an actionable database. The curated or combined data includes the website's usage information and the current profiles of your customers.
Fundamentally, EverString allows users to be specific in their requirements. After this, the software proceeds to come up with suitable marching customer segments coupled with contacts and accounts with the potential of converting. Once this segment is built successfully, EverString allows users to personalize messaging for each phase of the customer life cycle before the campaign is launched. This makes it an excellent tool for account-based marketing (ABM) initiatives.
Infer
Infer is a predictive marketing software that combines all your data sources to present a comprehensive picture of a lead's position, specifically in the sales funnel. According to the company, they are committed to converting an average rate that triples the norm for their accounts.
Infer oversees signals from online sources as well as public data available at their fingertips. Besides, it builds a predictive model using the previous crucial accounts as well as the rules specified by the users. For account-based marketing and sales prospecting teams, Infer tends to be a helpful software for their preferred purposes. They'll be able to identify customers who are close to converting in the sales funnel while also reducing the overall sales cycle.
Radius
Radius provides a series of data analytics services. However, it is primarily focused on predictive analysis, specifically for B2B marketers. Radius also has a couple of features that make it stand out from other predictive analytics tools. Some of these include:
The Radius Customer Exchange (RCX): This is a feature that combines the company's profile with a couple of other businesses that share similarities in terms of their audiences. This fosters a smooth working relationship between those businesses to arrive at building marketing lists.
Radius Connect: This incredible feature transfers specific predictive marketing data to Salesforce. This promotes your insight to the specific platform where your sales team performs most of their tasks.
Apart from these two features, Radius also helps business marketers share data across different departments. Besides, it helps marketers find new accounts from internally existing databases. Compared to EverString and Infer, Radius is a cloud-based system.
Industry-Specific Analytics
Halo
Halo is specifically designed and configured to function in the aspect of supply chain management. It is a predictive analytics tool built internally with a business intelligence platform.
The predictive features of the Halo platform employ a comparative analysis of existing data. This helps build "what if" modeling to serve the purpose of an efficient and smarter supply chain optimization. Internal process scoring as integration of Halo helps businesses in the aspect of completing risk assessments and forecasting possible problems or disruptions.
Undeniably, Halo is a user-friendly platform, and it is entirely cloud-based. So, users are allowed to gain insights into the data regardless of their location. Apart from that, they can also keep a close tab on their supply chain in real-time.
BOARD
BOARD operates a rule-based predictive analytics modeling. This platform is built around a responsive interface as well as live dashboards. This dashboard is programmed to update periodically to reflect changes in the available data. This implies that the BOARD software allows for a quick plug-in into different scenarios and promotes the smooth analysis of those scenarios without creating a new model each time.
Interestingly, BOARD software is also integrated with a series of pre-built connectors. So, users are allowed to pull data from various sources, including the ERP system, OLAP cube, cloud database, and even the flat files. These predictions can also be transformed into custom apps through the BOARD toolkit. For some sectors like banking, retail, logistics, and insurance, BOARD seems to be an excellent predictive analytics tool.
Statistica Decisioning Platform
Statistica is a predictive analytics tool that provides a plethora of business intelligence tools that runs parallel and concurrently. This platform has a decision-making platform that makes predictive analytics efficient and effective in making smarter and more refined business decisions.
In addition to the application of custom business and contextual rules and tracking patterns in business data, the Statistica Decisioning platform focuses on forecasting customer and market behaviors. This predictive analytics tool also helps businesses to identify and pinpoint business growth opportunities.
If you want to build comprehensive and well-detailed predictive models, you should plug in your other Statistica products. While this tool is designed for use by a wide range of industries, Statistica's history is associated with build risks and fraud models specifically for the insurance and finance industries.
Predictive Analytics for Data Scientists
SAS Advanced Analytics
Realistically, the SAS Advanced Analytics software boasts of 33% of the predictive analytics market today. Reports also show that this software has 40 years of experience in the predictive analytics ecosystem.
This company's evolution can be traced back to code-based analytics, which was soiled in different departments, including visuals and self-service editors. The SAS advanced predictive analytics tool is beginner-friendly. Some of these features include;
Visual graphics
Embeddable code
Automatic process map
Automatic and time-based rules
According to comments from previous users, SAS outsmarts others at predictions and the entire movement analysis. More so, it can process huge data sets in a short period. Incredibly, SAS advanced analytics platform offers a free demo and a knowledge base to get beginners started.
RapidMiner Studio
RapidMiner Studio is another data analyst inclined predictive analytics tool that combines data preparation and analysis with custom business development. This code-optimal tool allows users to automate reporting based on time intervals. Apart from that, it also reports the events that can trigger changes in your visualizations.
Thanks to the 60+ native integrations on the platform, RapidMiner makes the importation of your data sets possible. More so, it also facilitates the export of your data sets to other programs.
The extensions integrated with RapidMiner makes it a flexible platform. Some of these integrations include text processing, anomaly detection, and web mining. However, utilizing these integrations may increase the subscription price. Although it is sufficient to say that RapidMiner is a data scientist oriented platform, it is also easy to download for every user irrespective of their experience with data analysis.
The basic and free version of the product can be downloaded directly from the website. However, this platform is limited to one logical processor, and they do not have customer support.
IBM SPSS
IBM SPSS originally referred to as Statistical Package for the Social Sciences. This predictive analytics tool utilizes data modeling as well as statistical-based analytics. This predictive analytics tool is available in both cloud and on-premises, providing services for both structured and unstructured data. Apart from that, it is also available for hybrid development. This is primarily aimed at completely aligning with any requirements in terms of security and mobility.
In the SPSS visual workflow and modeling dashboard, this tool utilizes existing data to create predictive models. The premium unstructured data support covers natural language processing as well as linguistic technology. This allows for the inclusion of social media and other text-based sources in user's models.
With the level of self-awareness, this software is integrated with entity analytics. This analytics provides room for establishing a duplication of data that can be employed in the aspects of customer management and security planning.
SAP HANA
Whether in the cloud or in-memory, SAP HANA is a predictive analytics tool that provides both application and database services. SAP HANA allows users to create a predictive model based on the data inputted in it since users are granted access to the data from any connected application. This software is dynamic in that it significantly reduces the amount of time taken to build models, specifically with extra connectors. This is peculiar to external "Big Data" sets as well as innovative visual workflows.
SAP HANA also provides the opportunity to combine predictive analytics libraries that helps to garner insights from a huge set of data. For industries that are mostly focused on customers, this software provides text-based analytics.
Apart from that, it also presents social networking data. All these help to predict trends in customers as well as recommend products solely depending on past behaviors.
The SAP HANA software is, however, compatible with R-code. This implies that users won't be required to learn a language before they can set up queries. Aggregation of data by your system simply means that your predictive models are positioned to generate new insights.
SIGMA
Sigma empowers users of all technical abilities to freely interact with data and quickly generate insights: all in a familiar spreadsheet environment. 70% of people use Excel to analyze data, so Sigma is easy to learn for anyone familiar with spreadsheets and even offers many of the same formulas and functions.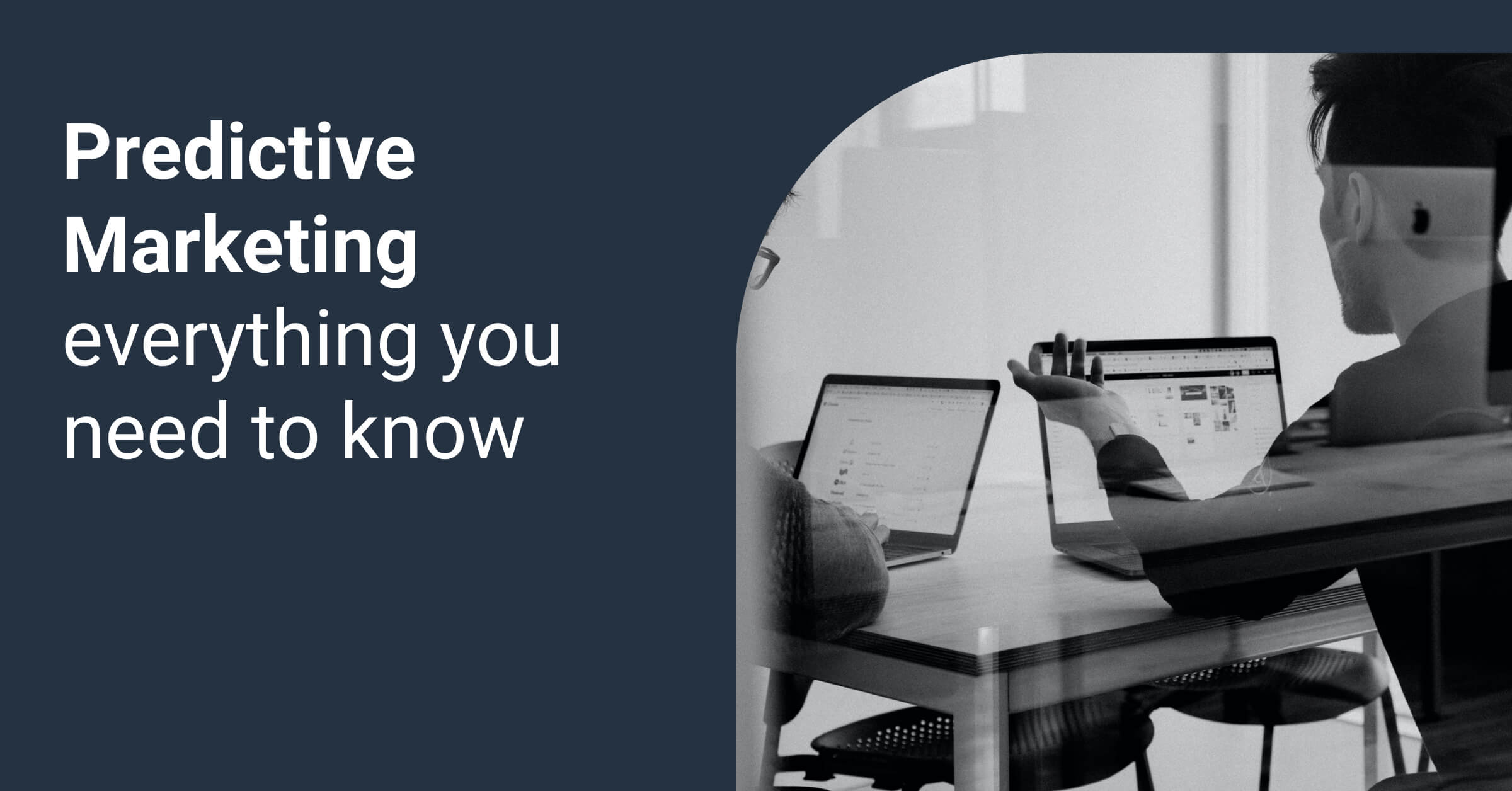 One of the big buzzwords in the corporate world of today is predictive marketing. It is supposed to become one of the major driving forces behind decision making, and almost all of the top-tier marketers are committed to the implementation of predictive marketing. That being said the term is somewhat new, so it's understandable if you are still unfamiliar with what exactly it implies.
Read more...