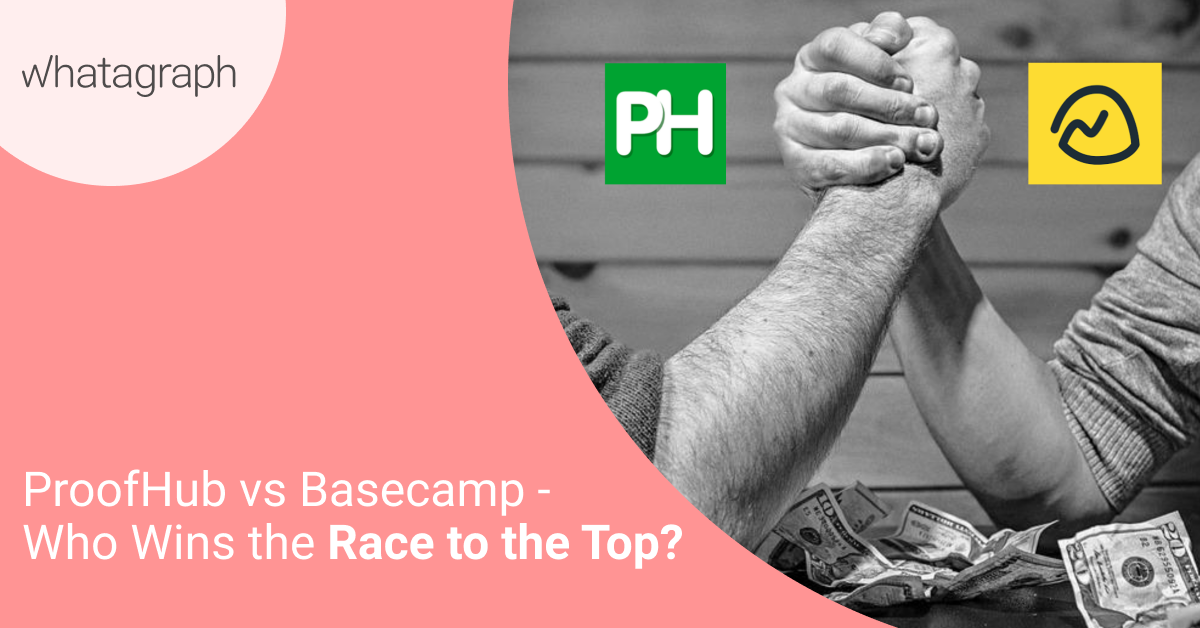 ProofHub vs Basecamp - Who Wins the Race to the Top?
Aug 06, 2020 ● 6 min read
What happens when two extremely popular tools for project management confront each other? Which tool is going to emerge as a more valuable option for users? Let's find out.
Introduction
The use of project management software has become a norm for most organizations throughout the world. Today, both in-house and remote teams are making use of leading project management tools. ProofHub and Basecamp are among the most popular web-based apps that are dominating the world of project management.
Both ProofHub and Basecamp come integrated with advanced features that make it easy for teams and leaders to manage multiple projects at a time. However, the question that arises here is which one wins the race if we compare ProofHub vs Basecamp?
To find an answer to this question, let us compare both these tools and take a closer look at what they have in store for us:
ProofHub vs Basecamp: Great Tools For Project Management
Before getting started with the comparison, here is a brief introduction to both the tools:
ProofHub
ProofHub is an all-in-one project management and team collaboration software. It combines all the essential tools that you need to plan, collaborate, organize, and deliver projects on time. The best thing about ProofHub is that teams of any size, any industry, and any department can use it to make project management effective and rewarding. Moreover, it can handle all types of projects irrespective of their complexity levels and also assists teams to be on the same page. With ProofHub, it's quite easy to stay on top of your work and make sure that every phase of your project gets completed on time.
Basecamp
Basecamp is a project management and team communication that allows you and your team to stay organized and boost productivity. The wide array of features available in Basecamp makes it utterly possible for any team to give their best at work almost every day.
ProofHub vs Basecamp: Feature Comparison
User Interface
ProofHub
ProofHub's user interface is simple and easy to use with little to no learning curve. Whether it's the placement of the elements or the visibility of icons, everything seems to be perfect.
The interface is easy to navigate and you can access your projects, tasks, events & milestones, and much more directly from the home screen. Additionally, there's a search bar on the home screen, which allows you to jump to a project, bookmarks, and members of your team.
At the bottom right of ProofHub's interface, there's a chat icon. You can click on the icon to start a conversation or view received messages in the chat window.
Basecamp
Basecamp's interface is also intuitive and there's nothing much complex about it. At the home screen, you can see the name and logo of your company along with an announcement board.
There are two more sections at the home screen, namely teams and projects that allow you to access your projects as well as the teams that are working in your organization or under your command. You will see some beautiful icons displayed at the top of the interface that you can use to get access to the home screen, pings, activity, etc.
One thing about Basecamp's interface that you are most probably not going to like is its dull appearance. Other than that, there's nothing much to complain about.
Task Management
ProofHub
Managing tasks is fun with ProofHub's multiple task views, namely Kanban board view, Gantt chart view, list view, and calendar view. Each view allows you to manage your tasks in a unique way.
For instance, the Kanban board allows you to define the workflow stages of tasks and see how each is moving through stages. On the other hand, the Gantt chart gives you a timeline view of the project and allows you to visualize the task schedules and how they fit in the overall timeline of the project.
It's easy to create tasks, select assignees, prioritize tasks, and set the start & due dates.
Basecamp
Sadly, Basecamp doesn't offer that much flexibility when it comes to task management as it does not have interactive viewing options like ProofHub.
It allows you to create multiple to-do lists and add all the tasks in them that you need to accomplish within a project. You can set due dates for each task and even create recurring tasks.
Although you have the choice to view your tasks as lists and cards, there's no option to define the stages of your project's workflow.
Team Communication
ProofHub
ProofHub has an in-built chat interface that comes handy when you need to communicate effectively with your team members in real-time.
You can either send messages in private to a single individual or start group chats to discuss important matters with all your team members simultaneously.
If you need to share files and documents with your team, there won't be any issue because you can add attachments and send them directly over ProofHub's chat. Moreover, you can use emojis to say more with less and express yourself better.
Basecamp
Basecamp also allows you to communicate with your colleagues using the Pings feature. You can initiate a private chat with a single person or add multiple people to the chat.
There's another feature for real-time group chat in Basecamp, which goes by the name of Campfire. Each project that you'll manage using Basecamp will have its own Campfire space, where all the people involved in the project can communicate with one another using text messages.
You will also be able to attach files and documents along with emojis in the messages that you share using Campfire. However, the number of emojis available is quite limited, especially when we compare it to ProofHub.
File Upload and Storage
ProofHub
A cloud storage space of 15 GB or 100 GB is what you will get to upload and organize your files within ProofHub.
You will not have to worry about searching for files on different systems or losing important files.
ProofHub's cloud storage makes it possible to bring all the work files of your projects to a single place and organize them in an orderly manner. Also, you can share files with your team and access them from anywhere anytime using a device of your choice.
As ProofHub supports integrations with file storage apps like Google Drive, OneDrive, and Box, you can upload files directly from these platforms to your ProofHub's cloud storage space.
Basecamp
With Basecamp, you can organize all your project files in a cloud storage space. You will get a decent space of 500GB to bring all your work files at a single place.
For each of your projects on Basecamp, you will have a separate docs & files section where you can upload and arrange all your work files.
It is also easy to identify and keep all your files sorted by assigning them with specific color codes.
Project and Resource Reports
ProofHub
Reporting is a crucial aspect of project management and ProofHub's smart reporting feature is what you need to get detailed and impactful project reports.
The project reports generated using ProofHub allows you to visualize the roadmap timeline of project milestones. Moreover, you can keep track of all the pending and overdue tasks.
The best thing about project reporting using ProofHub is that you can customize your project reports by selecting parameters of your choice and highlighting specific data on the reports.
ProofHub also lets you create resource management reports that are useful to see the performance of individual members of your team. You can generate a team member's task report and logged time record to keep an eye on their productivity.
Basecamp
Basecamp's project reports are also good for knowing what's happening within the projects.
You can easily point out overdue work and figure out which members of the team are responsible for the delay in project work.
By using Basecamp's reports, it is quite easy to stay updated about all the work that has been assigned to a single person on the team. You can even view all the activities of a team member such as completed tasks, inputs in a conversation, files shared, etc.
However, one thing that you need to know is that reports generated by Basecamp are quite basic and you are going to miss all the customization options that you get in ProofHub.
Pricing
ProofHub
ProofHub offers two straightforward pricing plans that you can choose from.
Following are the pricing plans of ProofHub:
Essential - $45/month (billed annually), $50/month (billed monthly)
Ultimate Control - $89/month (billed annually) [limited-time offer], $99/month (billed monthly) [limited period offer]
Basecamp
Basecamp only has a single pricing plan, here are its details:
Basecamp Business - $99/month
ProofHub and Basecamp do not charge per user and this makes both these tools highly economical for teams having 5 or more members.
Basecamp vs ProofHub: Which one's better?
Considering all the features discussed above along with the pricing, ProofHub seems to overpower Basecamp in various aspects. Also, it is worth noting that ProofHub's design is more appealing and offers extra features than Basecamp.
Still, if you are feeling it difficult to pick one between them, you can opt for the free trial offered by both ProofHub and Basecamp to see which one fits better with your organization or team.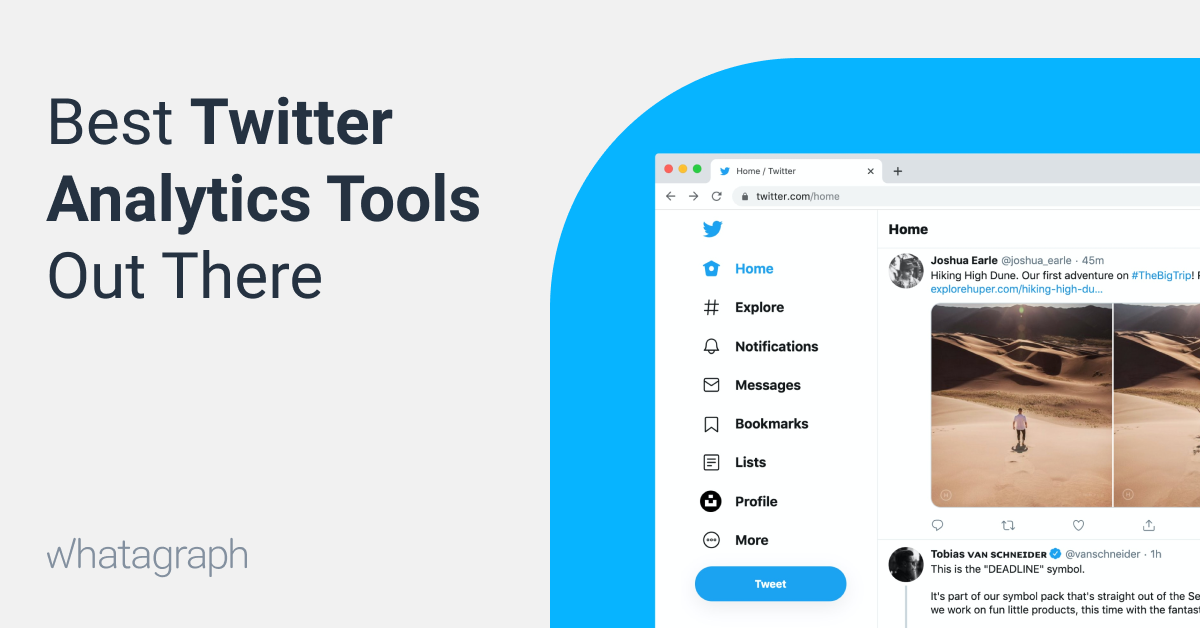 Twitter is a powerful platform to engage with friends and follow your favorite industry experts. But if you are using it to promote your brand, you will have to do more than just broadcast tweets once in a while. Comprehensive Twitter analytics is the bedrock of an excellent Twitter account strategy. Therefore you need to leverage the right analytics tools to facilitate the same. Before we highlight the best Twitter analytics tools for your brand, let's clear the basics.
Read more...