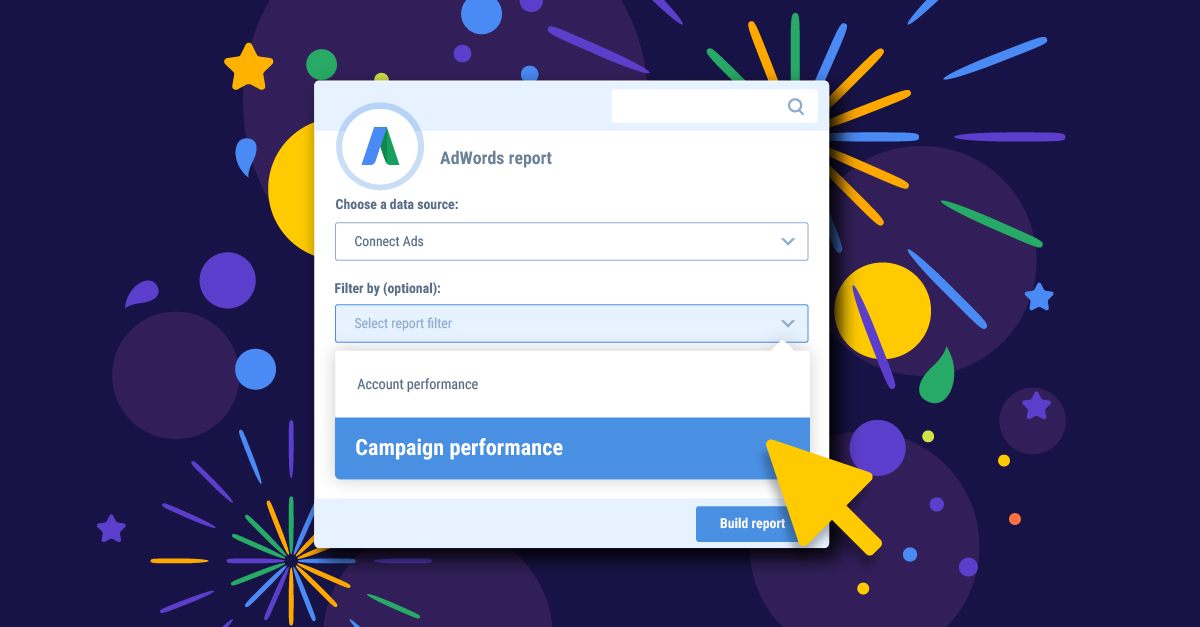 Ready to be thrilled? Introducing Google AdWords report filtering!
We've introduced new Google AdWords functionality, allowing to create filtered reports for your AdWords campaigns, ad groups and separate ads.
So, in case you haven't noticed, today we have released Google AdWords campaign-level reporting.
Yeah, we never stop!
In the past weeks, we've released a Facebook Ads reporting tool:
Campaign level, Ad sets level and separate Ads level reporting.
Get more out of your AdWords reporting data
This new update will allow you to have a very clear understanding of how well your AdWords campaigns are performing. In just a few clicks you can check your Ad Campaign, Ad group or Ad performance. This was definitely what you've been waiting for if you are the master of A/B testing!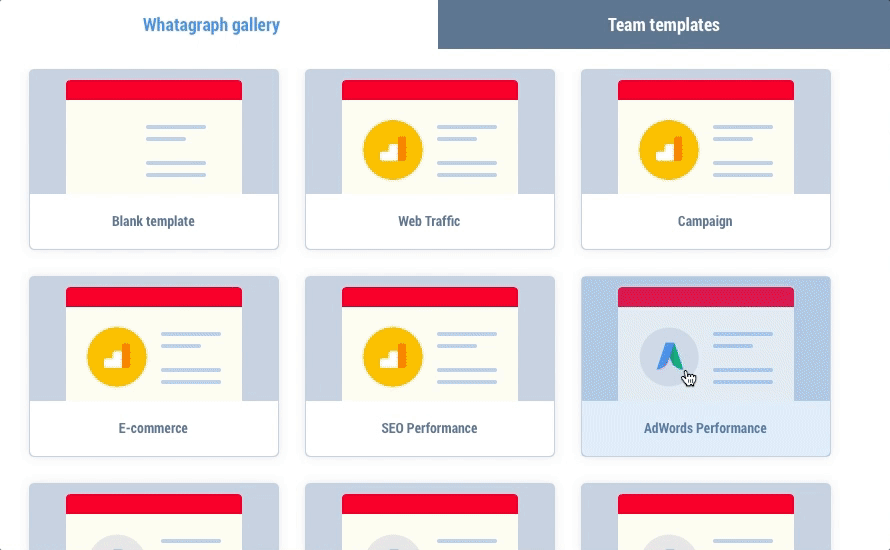 Wondering how you can use new AdWords reporting tool features? Here are our favorite use cases!
See how well your AdWords campaign encourages link clicks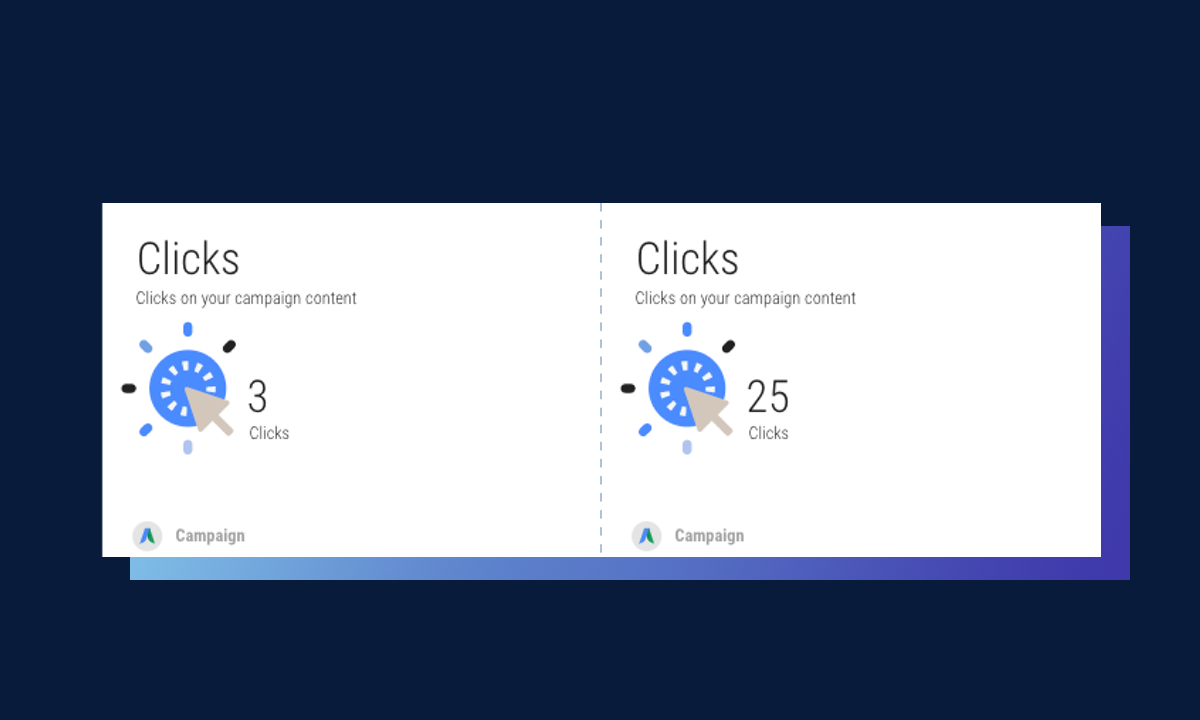 Link clicks present the number of clicks on ad links to specified destinations or experiences. This metric is used for click optimization and CPA billing.
Track and compare AdWords funnel activity in multi-campaign reports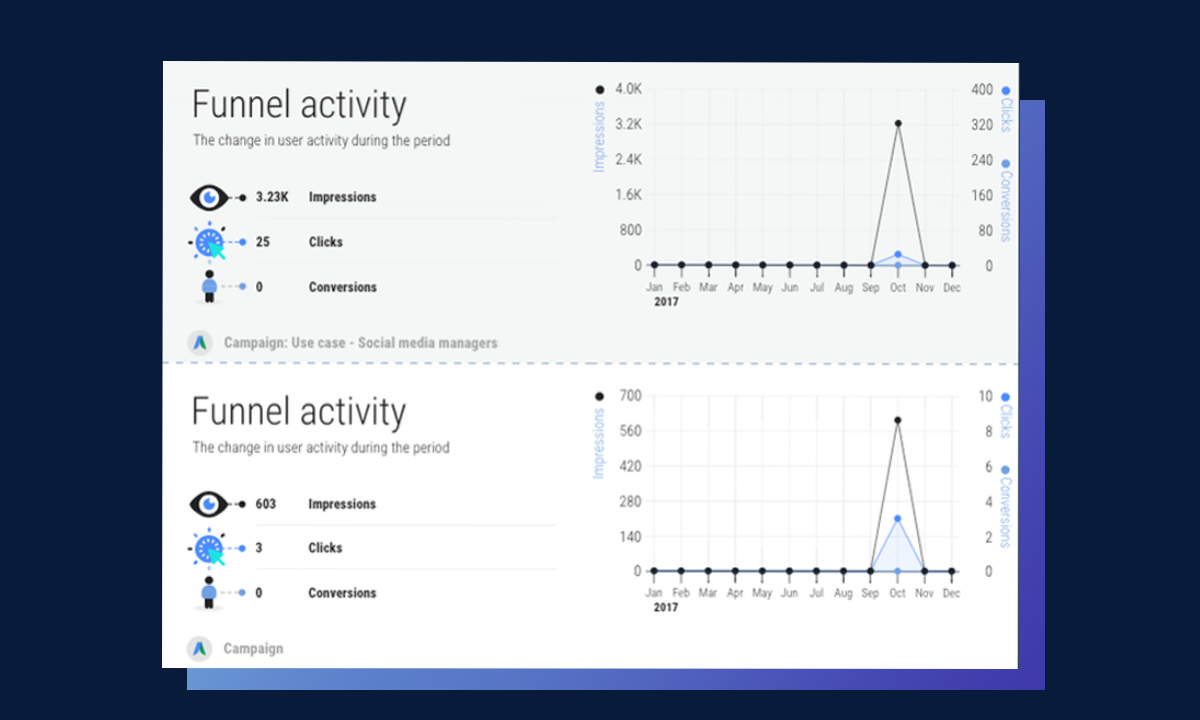 Track how many impressions, clicks, and conversions your AdWords campaign receives, compare it and optimize it when needed. We use it to compare 2 ad groups for different age groups or geographical locations, to see where funnel is most effective.
Easily compare your top AdWords campaigns, top ad groups, and top ads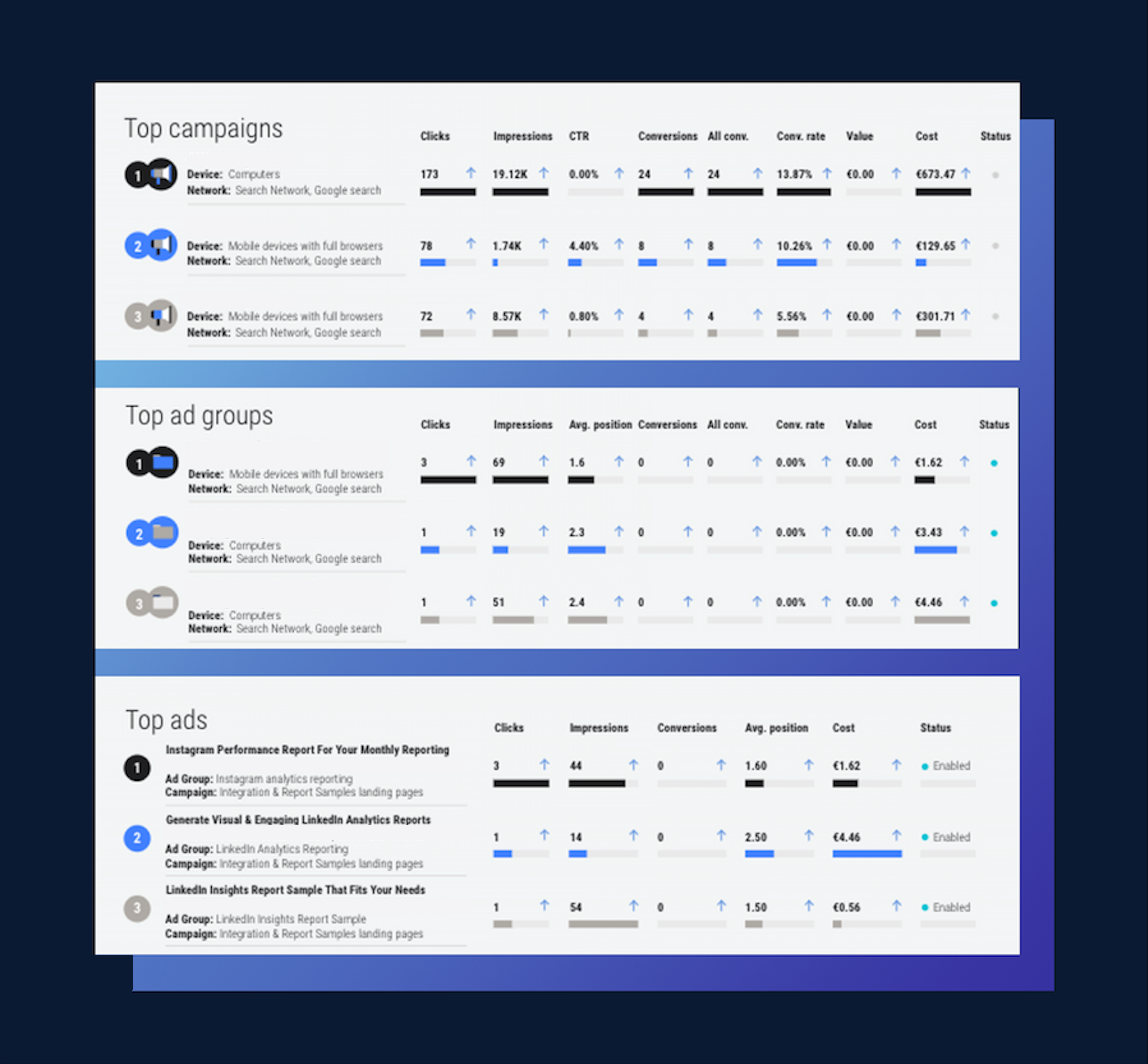 Top campaigns widget compares metrics like Clicks, Impressions, CTR, Conversions, All conversions, Conversion rate, Value, Cost and Status. We like using 'Top ad groups' in AdWords campaign overview report, to show which demographic segment performed best in comparison to the others.
Similarly, using 'Top ads' widget in AdWords campaign (or Ad group report for that matter) is a great way to compare different ads within the same campaign, and determine which advert delivered most conversions.
In addition, Top Ad Groups and Top Ads give you Average position metric, that describes how your ad typically ranks against other ads. This rank determines in which order ads appear on the page.
Where to find this cool stuff?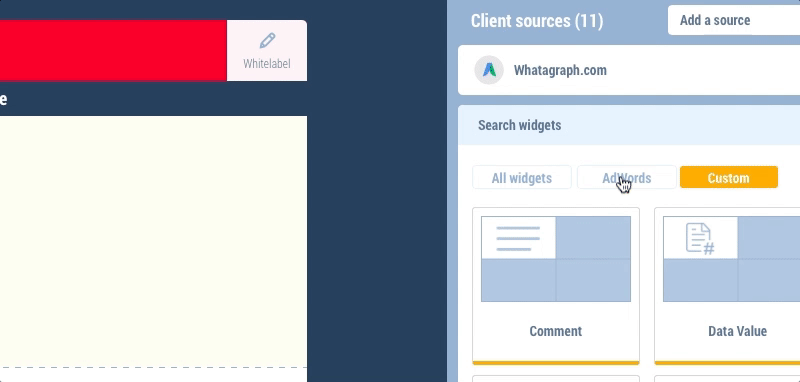 To compare your best performers in your AdWords campaigns, create a report choosing widgets that you need on the right sidebar or simply use a pre-made template.
Google AdWords reporting has never been so easy
Less talking, let's get some action!
Wait no more and turn your Google PPC performance data into visual and easy to read reports. Use 200 pre-made widgets, as well as custom data fields and comments.
So, ready to automate AdWords reporting today? We are here to help!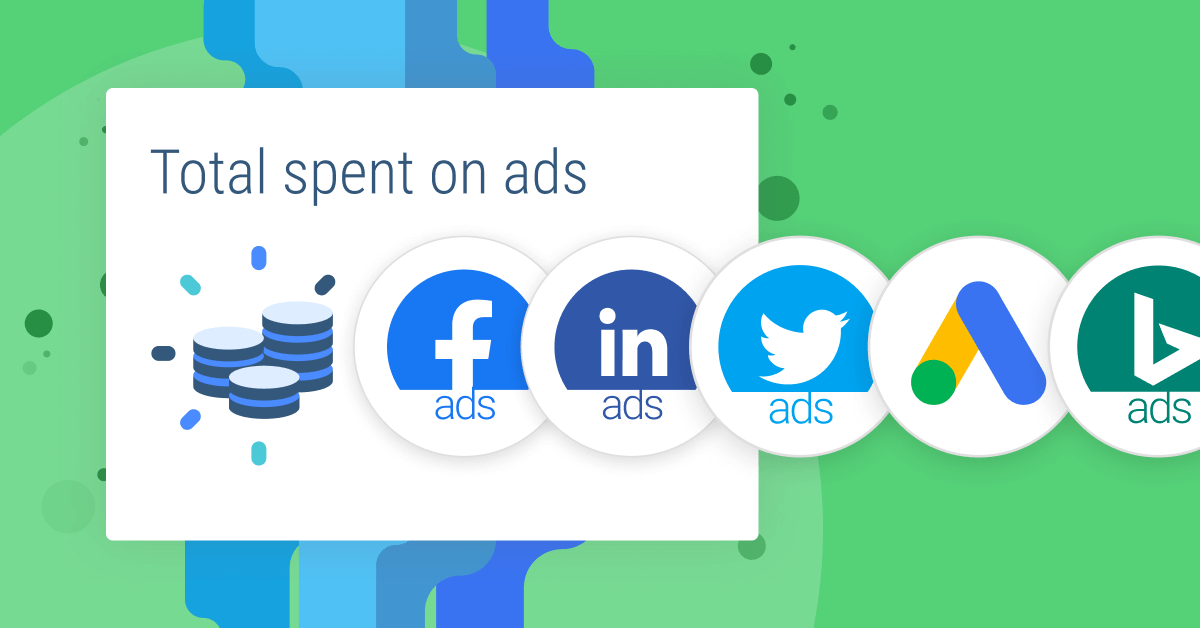 Ever wanted to show combined data in your marketing reports, like total followers on different social media platforms? Here are 7 ways PPC and social media managers can use data blending in their marketing reports.
Read more...