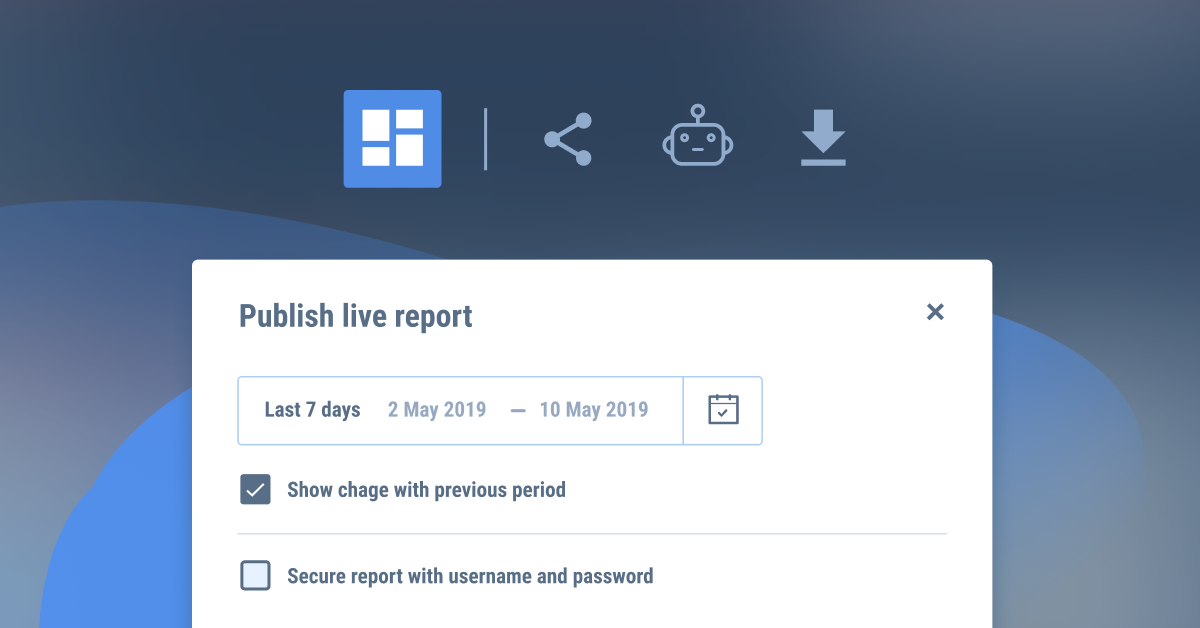 New and Improved Real-Time Reports by Whatagraph
It's been a little over a month since we released out first version of real-time reports on Whatagraph, and we're happy to say – we're not stopping there. After some iteration and testing, we've updated our real-time reporting functionality to make it even more flexible and useful to our clients.
Just so everyone's on the same page, let's define what real-time reporting means in the marketing world. The most basic explanation would be a report that displays real-time or near real-time data and can be accessed online anytime, anywhere, and by anyone who was given permission.
The main reason real-time reports are loved by agencies and clients alike is that they save time for everyone. A good real-time report only has to be generated once, and it will automatically pull the most current data available. Always up-to-date, always accessible, and super easy to share.
Real-time reports by Whatagraph: What to expect
The real-time reporting option is available to any Whatagraph user and can be accessed in their Home Screen. After a user is done creating their report with all the desired sources and widgets, they can set it "live."
This will generate a link to the report, which is then shared with clients or teams. The report can be secured by password to prevent sensitive data leaks.
When viewing the report, users will see the latest data available and will have the option to switch between time periods. In other words, if the person who created the report initially set it to show stats from last week but your client suddenly wants to look at the whole month, you can easily do that within the same report.
A case for historical data
As much as real-time reporting looks engaging and fun, there are instances where static reports that hold historical data are still very useful. Ideally, your business would use a combination of both and at different intervals. A good formula is reporting on a
Monthly basis to detect trends and progress, align with the team and get actionable insights on how to move forward. This is where historical data is useful. With regular snapshots of your performance, you can plan ahead and set a long-term business strategy.
Weekly basis to check KPIs and detect anything that deviates from the norm. Weekly reports are not very well suited for indicating opportunities, much more for detecting problems. This is a good case for real-time reporting because you can easily assess your performance right now.
On-demand basis – again, this is a perfect case for real-time reports because you can check the most current results at any point of the campaign. If there are multiple stakeholders who might need to access data at various points in time, this is the best scenario for them.
Limitations
As with every feature that's undergoing development, Whatagraph real-time reports have some limitations that you should be aware of. Most importantly: Whatagraph app refreshes data every 15 minutes. However, because of third-party API restrictions, some data might have a 24-48 hour delay.
Also, in the meantime, you are limited to adjusting the time period of your real-time report. In the future, more functionality will be added to enable drilling deeper into report metrics and data.
Want to try real-time reports but don't have a Whatagraph account yet? Sign up for a free trial!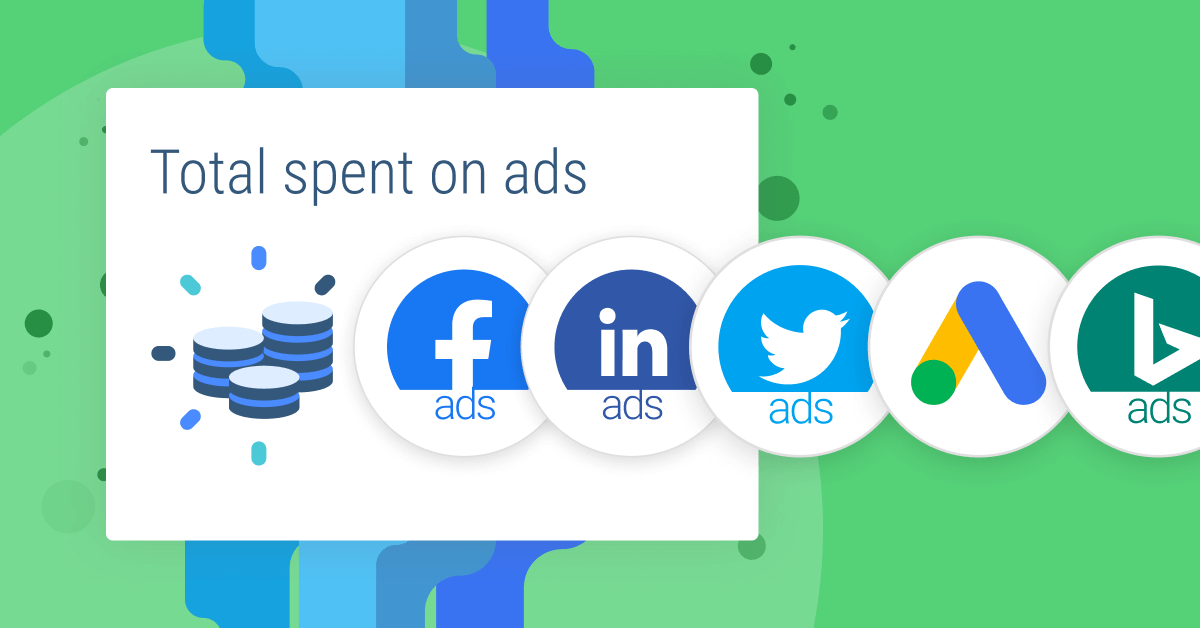 Ever wanted to show combined data in your marketing reports, like total followers on different social media platforms? Here are 7 ways PPC and social media managers can use data blending in their marketing reports.
Read more...